The sun is up, and I bet that you have probably taken out the sunglasses from the back shelves. We all love sunglasses because they protect our eyes from the sun and are a fashion accessory that nobody can resist. There is hardly anyone who has just one pair and usually people have them in various colors, shapes and designs. If you have plenty of sunglasses you are definitely facing the trouble of storing them in the right way. In this article I'm going to show you some Stunning DIY Sunglasses Holders That You Have To See. They will help you to keep them in order and safe from damaging. Are you interesting about making a DIY craft that will help you get rid of the sunglasses mess? Choose the idea that you like the best and get down to work!
SEE ALSO: Practical Bag Storage Ideas That Every Lady Should Know
The ways in which you can make yourselves a DIY sunglasses holder are endless. If you are feeling crafty, check out the idea below. It's truly amazing. Get your small flower vase and attach hangers on the sides of it. You can fill it with anything you want to decorate it in the best possible way.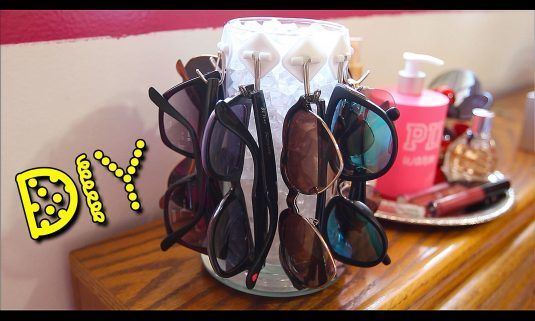 Get this good-looking stripe, hang it on the wall and add a piece of cloth to prevent the sunglasses from scratching from the wall. It's a quick project that can be done in no time.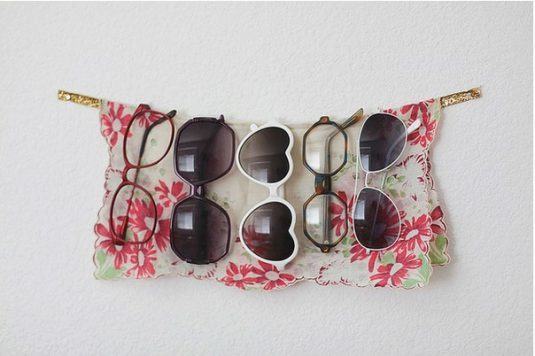 If you are a great lover of sunglasses and you buy expensive ones all the time, then you could get yourselves a custom-made sunglasses organizer which will store one pair of sunglasses on one shelf. What do you think about the idea?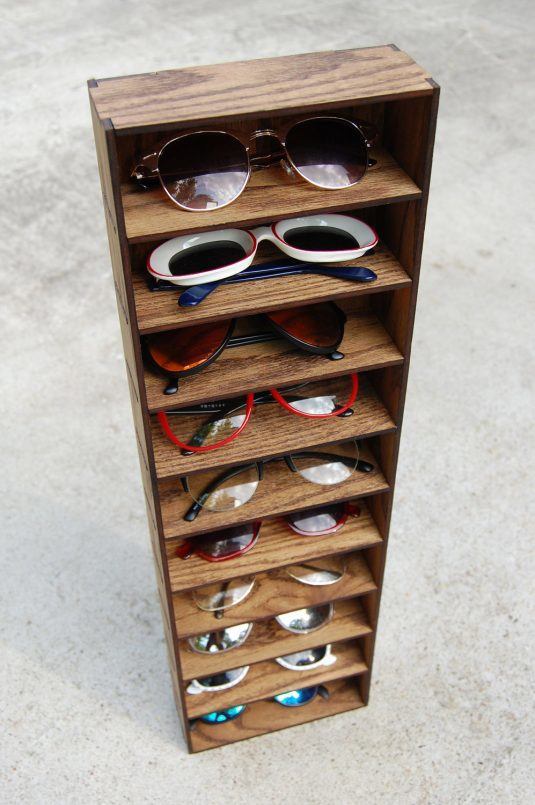 The clothes hanger is such a popular DIY supply, and we are going to make a good use of it once again. It can be super functional and you can display your sunglasses on it as well. With this design you will have all of your sunglasses in sight, and you can easily see them all to pick the pair that will match your outfits the best.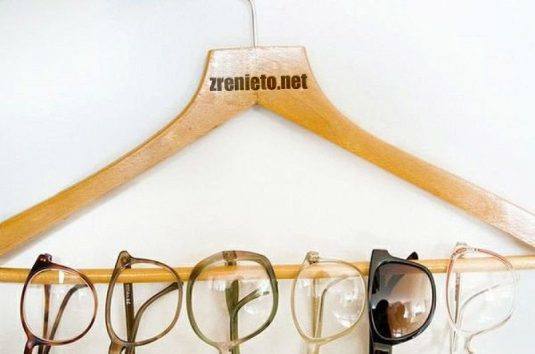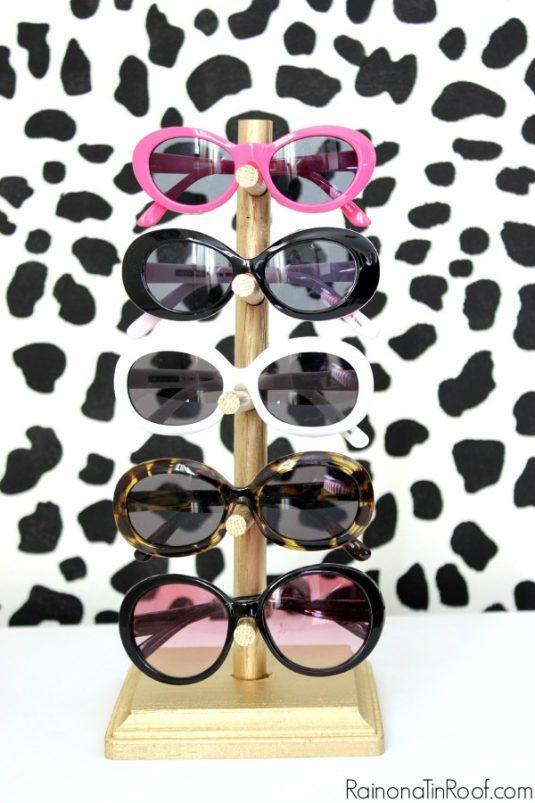 Another interesting and practical idea to display your glasses is by hanging three rings on the wall. How do you feel about this design? It's super modern and stylish!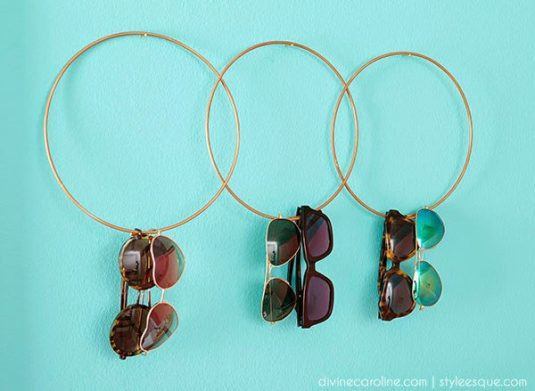 The egg carton can be turned into something very practical as well. Have you ever thought that they can be turned into sunglasses holder? Give this design a try!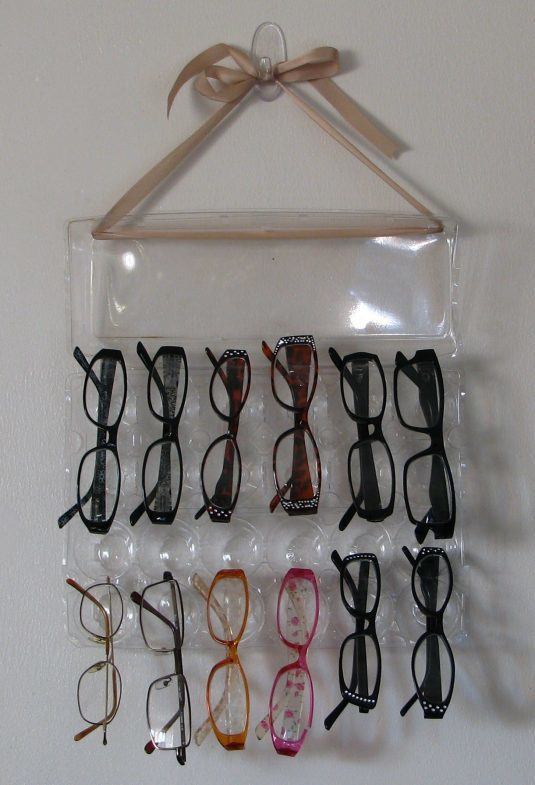 Get some beautiful branch from a tree and bring it home to make this stunning sunglasses holder. This craft can be made within a few minutes and can serve you as a wall decoration at the same time.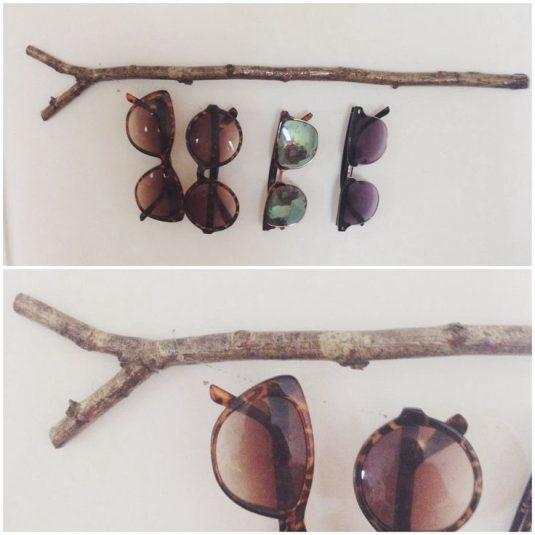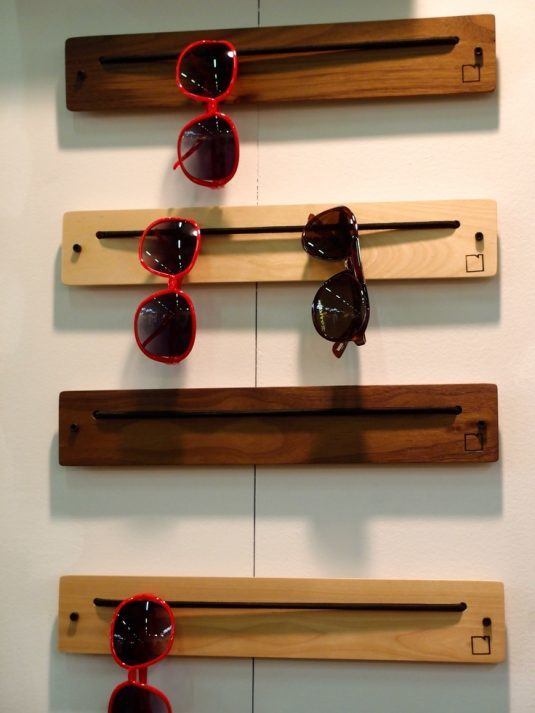 Any empty frame can become your next DIY project. Do you have one in your home? Get it and turn it into a storage unit for your sunglasses!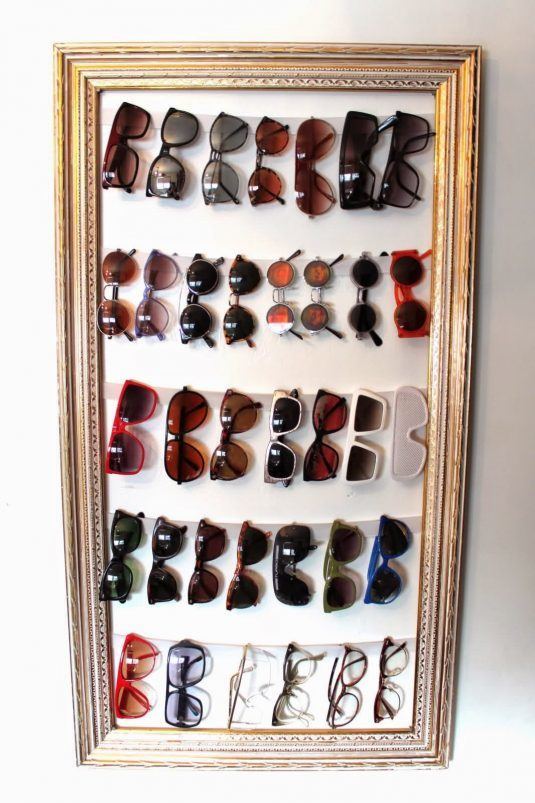 Which of the idea caught your eye the most? Keep me posted in the comments!