When you first get inside the house you probably want to get of everything that is on you, and that you got with you. Women most of the time face with the trouble where to leave their bags, and in this article we are going to share with you Practical Bag Storage Ideas That Every Lady Should Know. Where should we store all of the bags that we own? And we own more than one, we have to admit that. They can really make our space look cluttered, so it's of utmost importance to know how to deal with them. The ideas that I have collected for you might get your inspiration going! Check them out and pick your favorite storage solution!
SEE ALSO: Creative Shoe Storage Ideas That You Will Blow Your Mind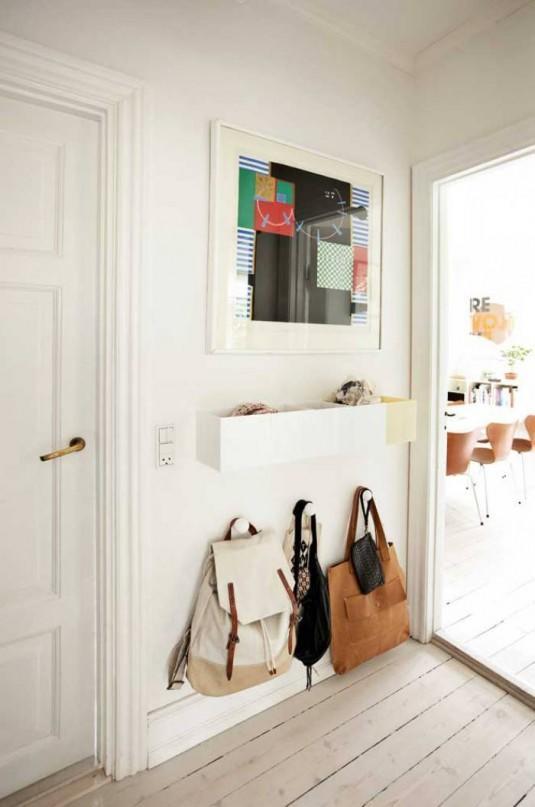 I know that I get to leave my bag somewhere random, and at the end I ask myself where I have put it. Well, with these idea I'm going to get totally organized, and all my bags will be at place. The ideas which let you hang your bag right at the doorway are the best ones, because you can easily reach them when you leave, and when you get back you can just hang them on a hook.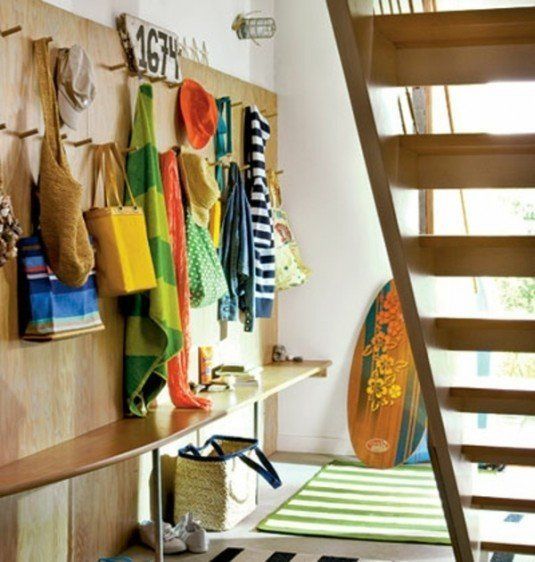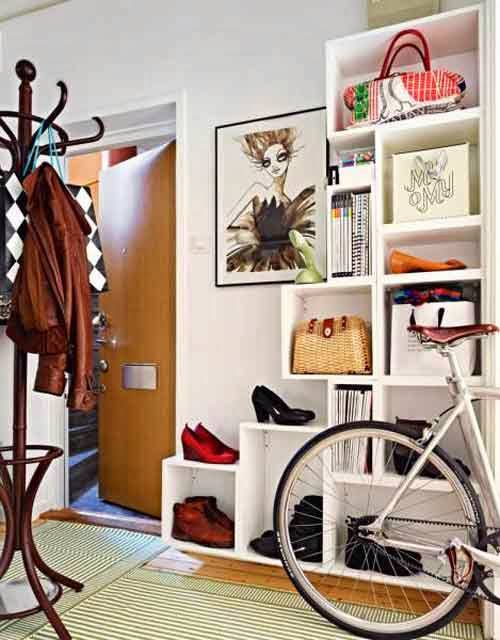 The back of the door is another great idea. Usually the space behind the door is left empty, and you can in fact use it for bag storage. There is more than one way to do it, so choose the one you like the best!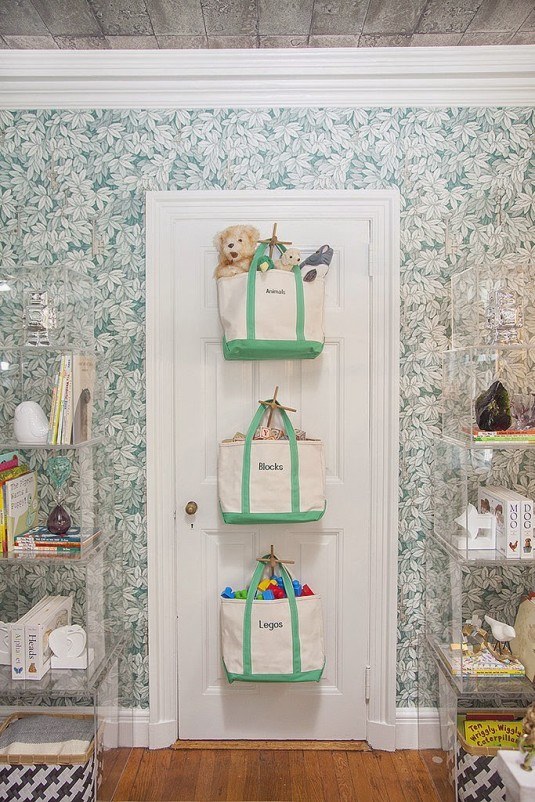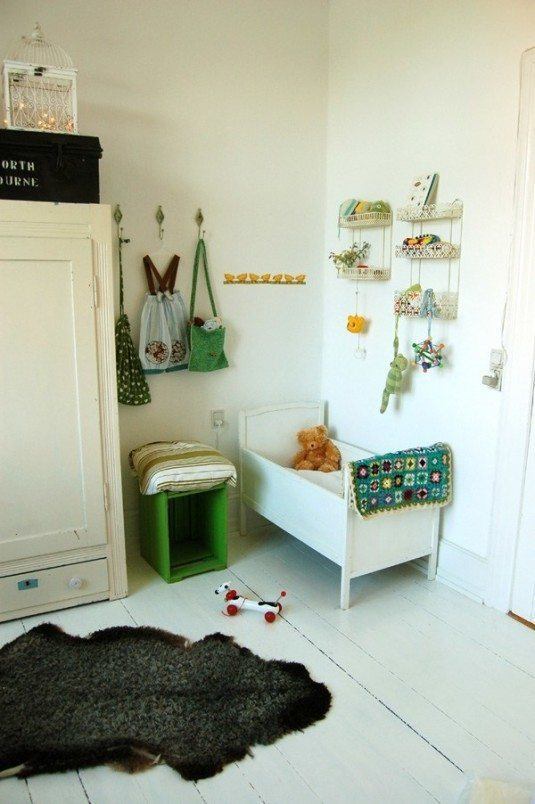 Having your bags in a cupboard will give you the opportunity to have them all lined up neatly and cleanly, so you can easily grab the one that you need at the moment without having to move another one.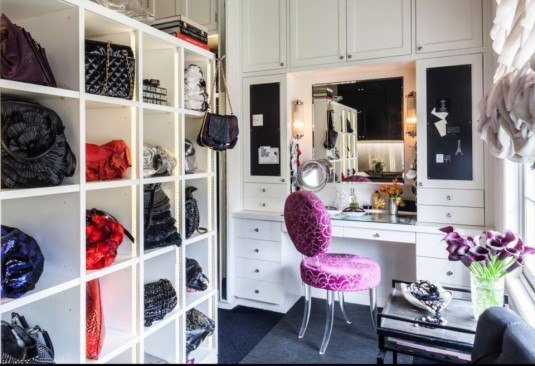 The staircase is a great place where you can store all of the handbags that you have. In this way they can be reached in no time, and you can see all of them at once, so you choose the one that fits perfectly with your outfit combination for the day. What do you think about the idea?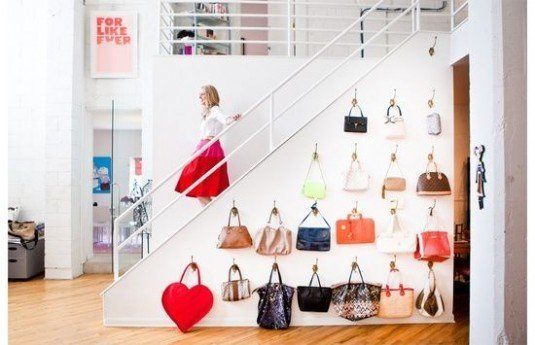 If you don't have much space in the house, you have to think smart and create smart storage ideas. I especially like the one below where you can store your kid's rucksacks and all of their sport equipment, and there is still plenty of space to store your shopping bag. They are placed just on your way for going out, so it won't be difficult for you to reach them.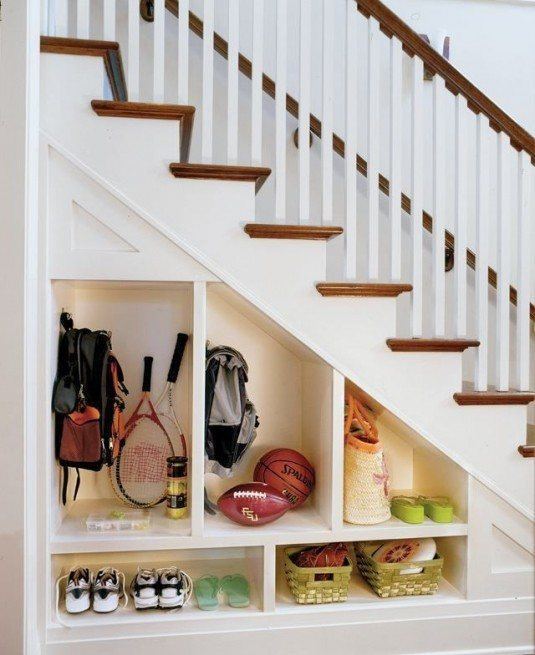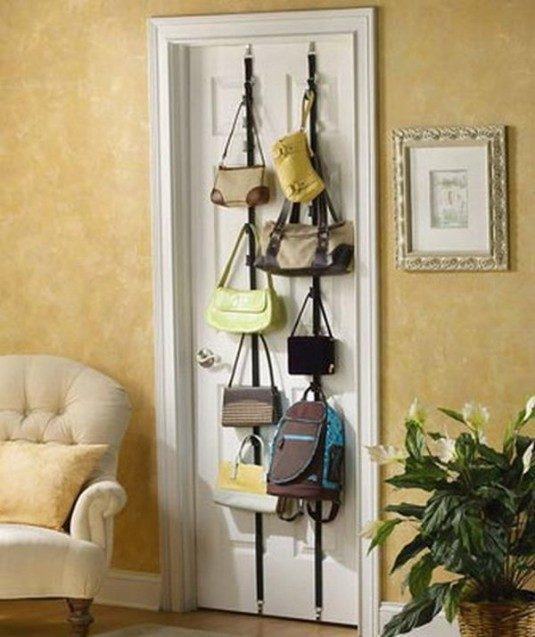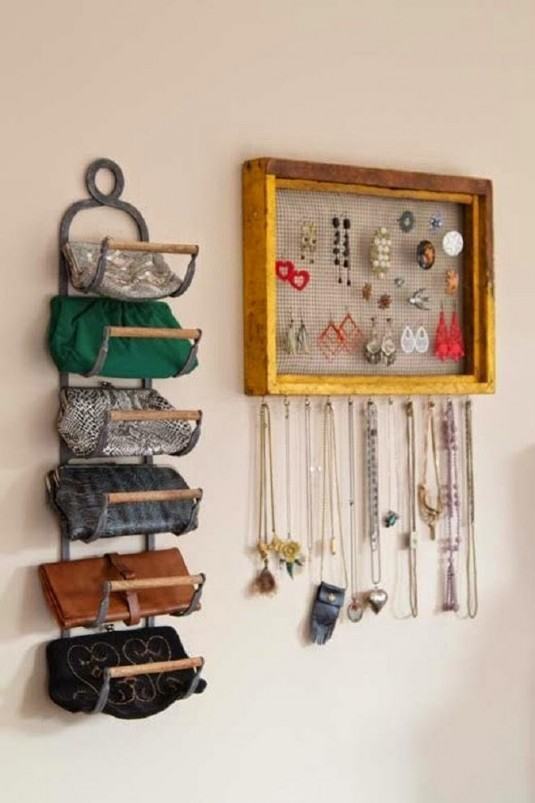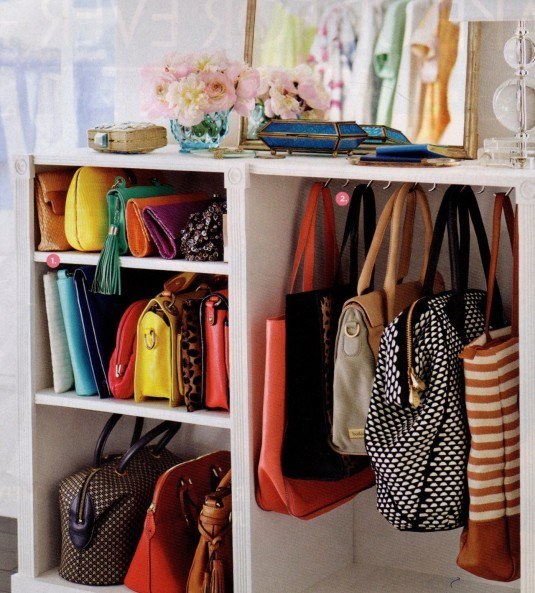 If you afford to have a cupboard just for your shoes and bags then you should definitely do it. You can place it even in your bathroom. This designs allows you to have series of compartments where you could store and display your belongings. You can organize them by color, size or in any other way you want. Which idea is your favorite so far? Let us know in a comment below!