Hey there smart design lovers! There are so many designs on the internet that can help us become more organized people, so we thought we shared some which might be of your interest. Keys are most likely to get lost during the process of walking through the door and leaving all the things we have on us, and we spend lots of time to find them to lock the door. Or we don't even lock it, so when we are about to leave the house, we are struggling to find them. In this article I'm going to share with you some Stupendous DIY Key Holders That Will Help You Never Lose Your Keys Again. You are going to love these DIY projects because they are totally inexpensive and really creative and fun. Check out the photos and make your picks! I'm sure that they will catch your eye!
SEE ALSO: Life-Changing Repurposed Hangers Ideas That You Will Love
The old and broken rake that you thought that couldn't be reused anymore, can now easily be turned into a great hey holder. You just have to repaint it and make it shine! Hang it on your wall and you will get your out-of-the-ordinary holder in no time!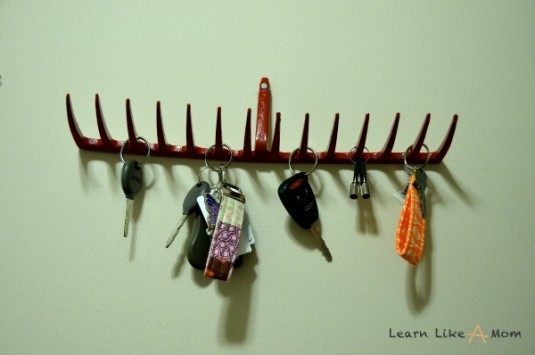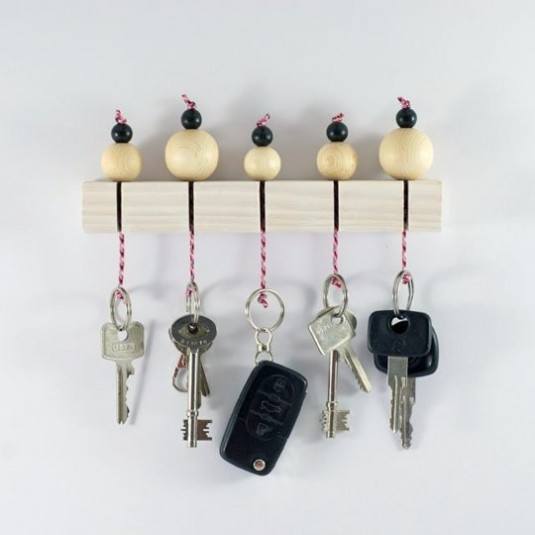 The phrase "Honey, I'm home!" finally gets a literally meaning as well with these beehive-shape key holder which has its matching key rings. It's a pretty cool design, isn't it? If you try harder you can achieve this gorgeous look on your own!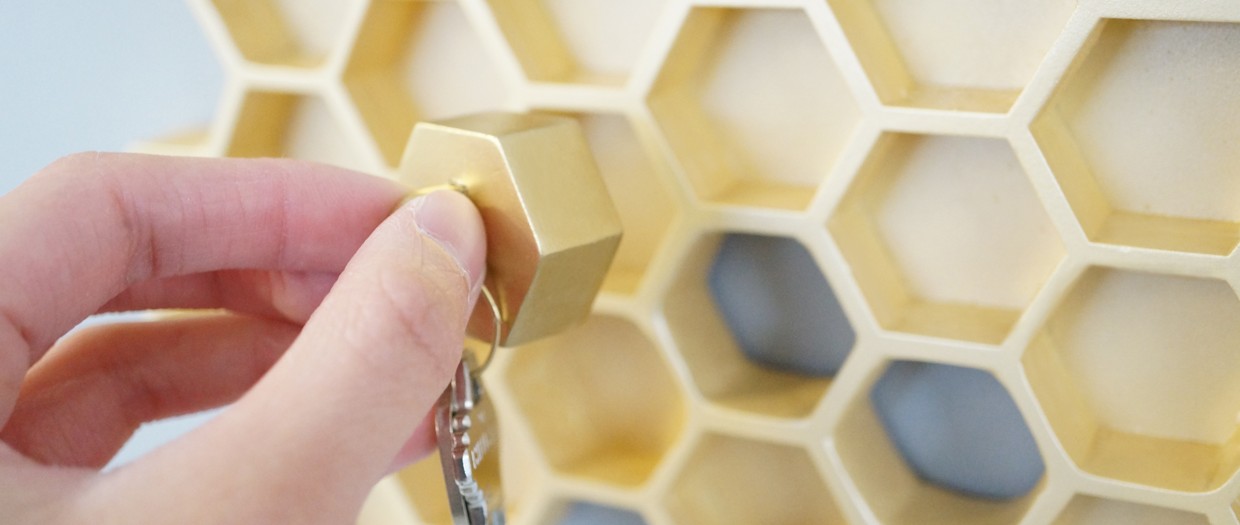 This tennis ball is the coolest key holder that I have ever seen. If you are struggling to find a way in which you can implement it in your home decor, this is definitely it! Plus, there's no chance that you forget where you have left your keys due to this amazing key holder. Would you like to have it in your home?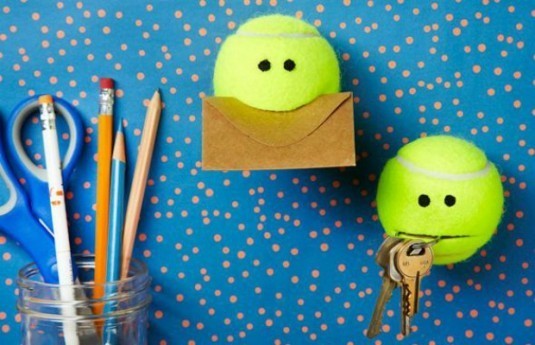 The old cabinet door can be now put to a good use by turning it into coat and key rack. You can also add a small chalkboard, so the person who is leaving the house and wants to leave a message to the others can easily write their note.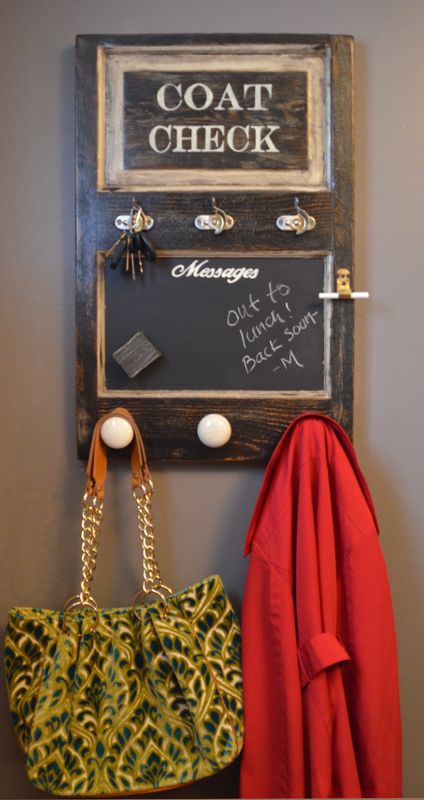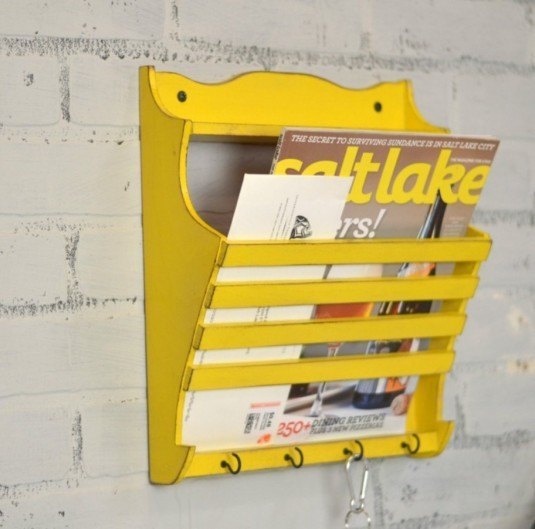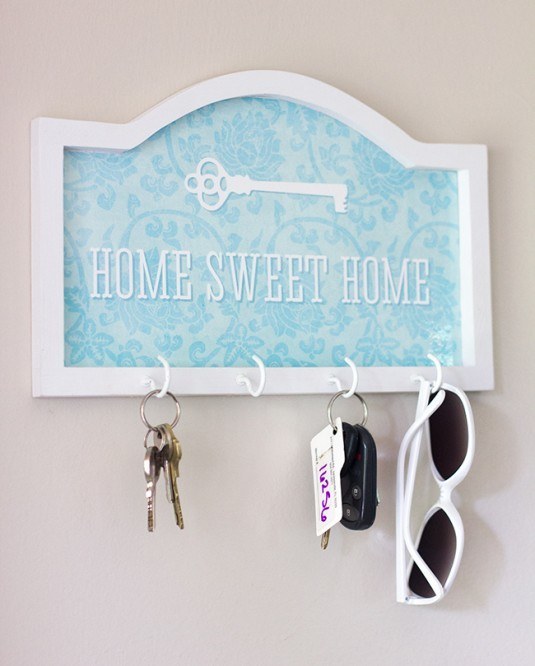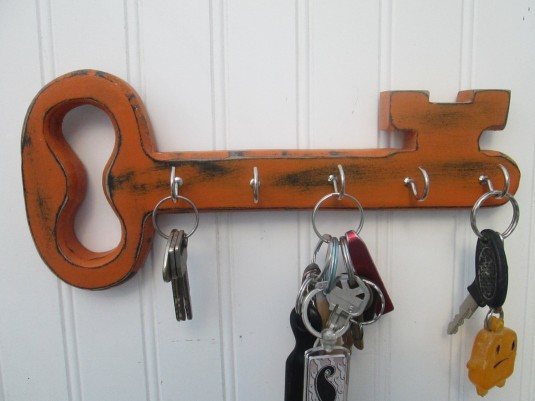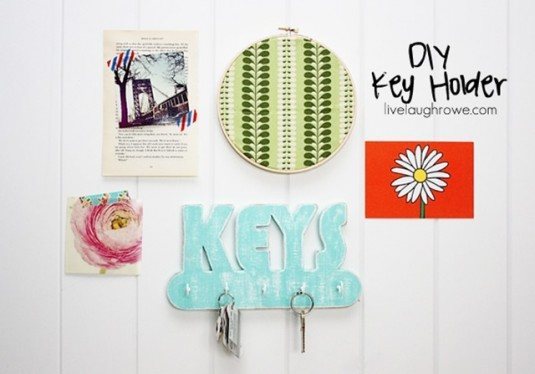 Do you have an old frame and you are wondering what to do with it? Why don't you turn it into a classy and stylish key holder? Just hang it near the front door, and you can never lose your keys again!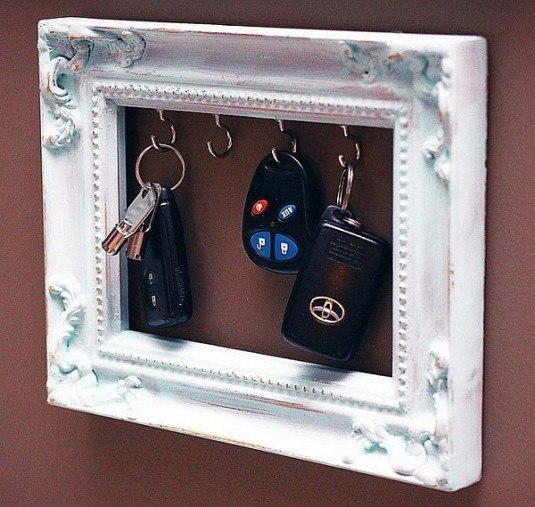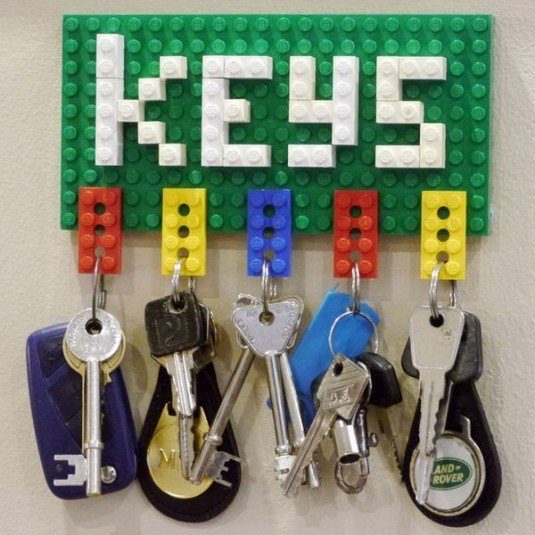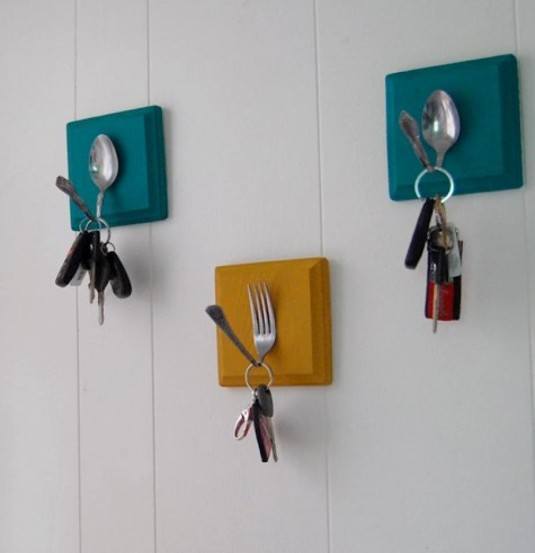 This is another modern key holder that is made of driftwood. It's big enough to catch the attention of everyone who is entering the house, so you will be less likely to forget where you have put your keys!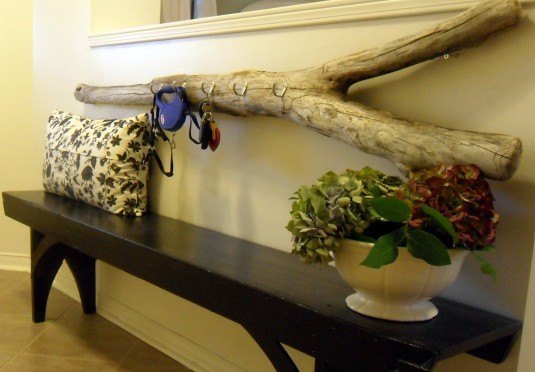 Have you already chosen the best DIY key holder for your apartment or house? I think that I have found the perfect one for me! I'm dying to know which is the one that you would like to make pretty soon, so keep me posted in the comments below!