When it comes to garden design, there are so many great ideas. If you might think that your garden is missing something check this out. Edging will add that finishing touch to your garden. If you want to make it like a pro, then i have some great ideas for you today. Check out these easy garden edging ideas that won't hurt your wallet for sure!
Horizontal log edging
If you want a quick and easy solution, then this is it. Place logs horizontally to divide the flower bed.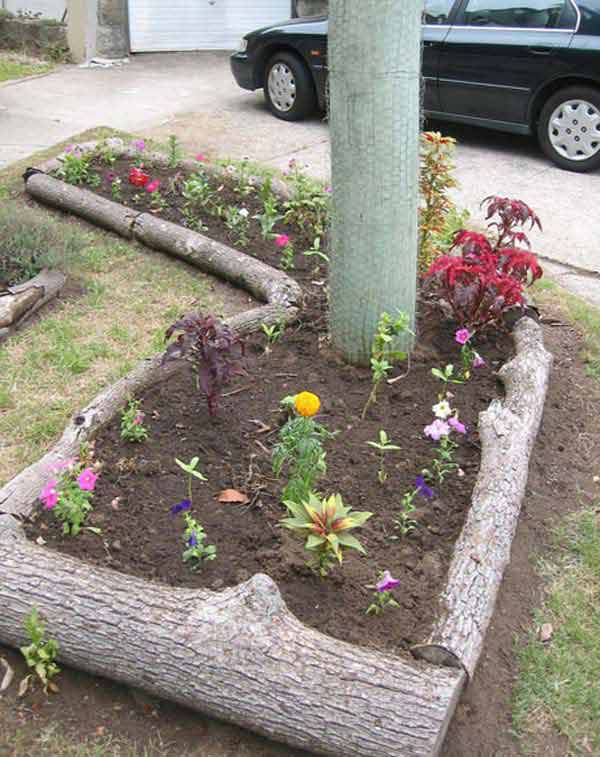 Wooden edging
This one is a great idea too. But, you will need some more time to place all those wood pieces. Adjust them, so their size is identical.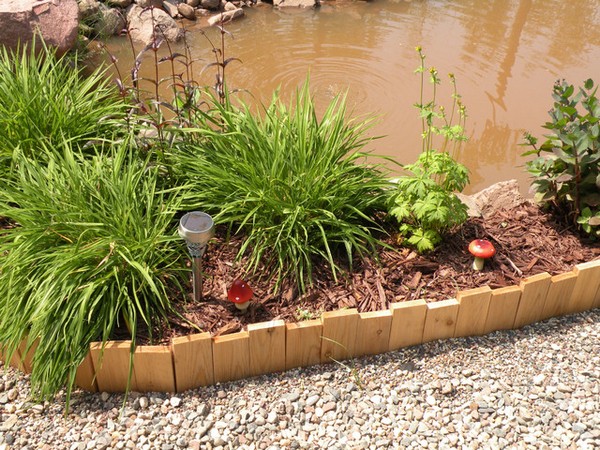 Terracotta edging
If you don't like raised edging, this is the best idea. Terracotta tiles can be the best solution, as they are flat. The finish look is amazing.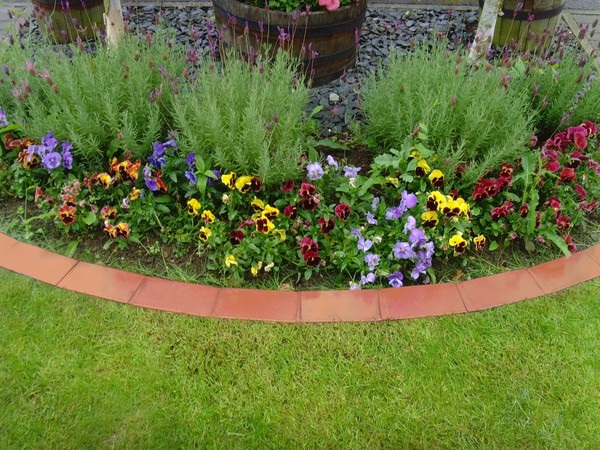 Raised bed with logs
If you are up to incorporating  dimension in your garden, then a raised bed will work. Use logs and place them vertically.
See also: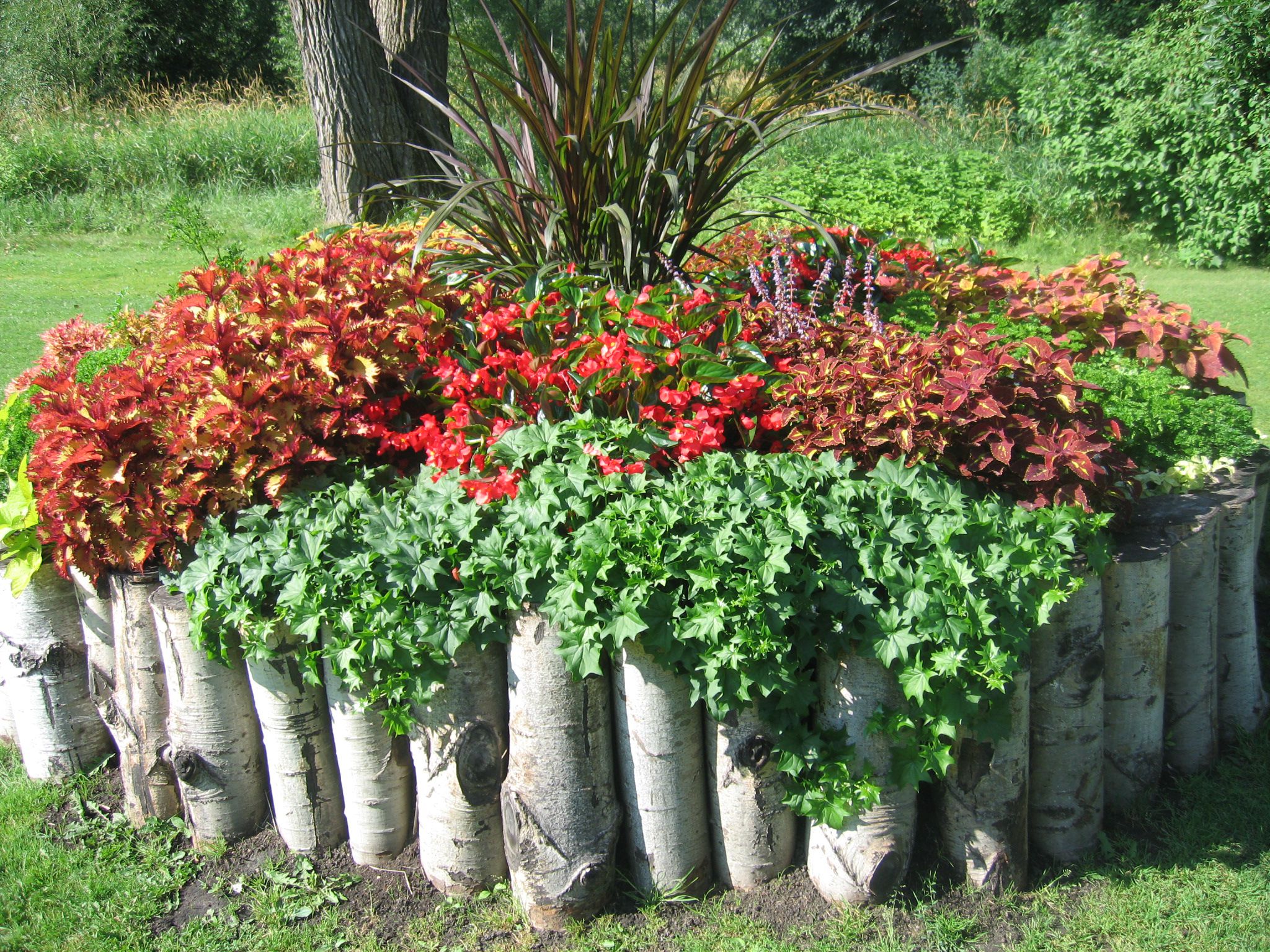 Pebbles and bricks
The combination of pebbles and bricks will look nice. Place a layer of pebbles, and line it with simple bricks.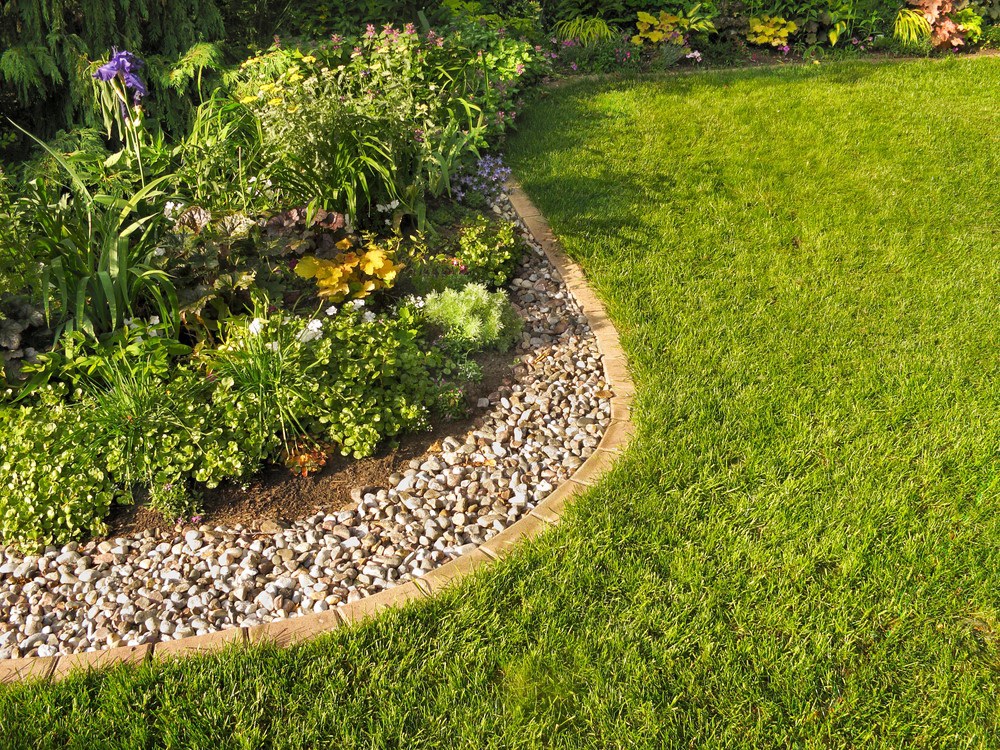 Stones
Stones are probably the cheapest solution. You can collect them for free, or just buy them for cheap. Stone bricks will also do the trick.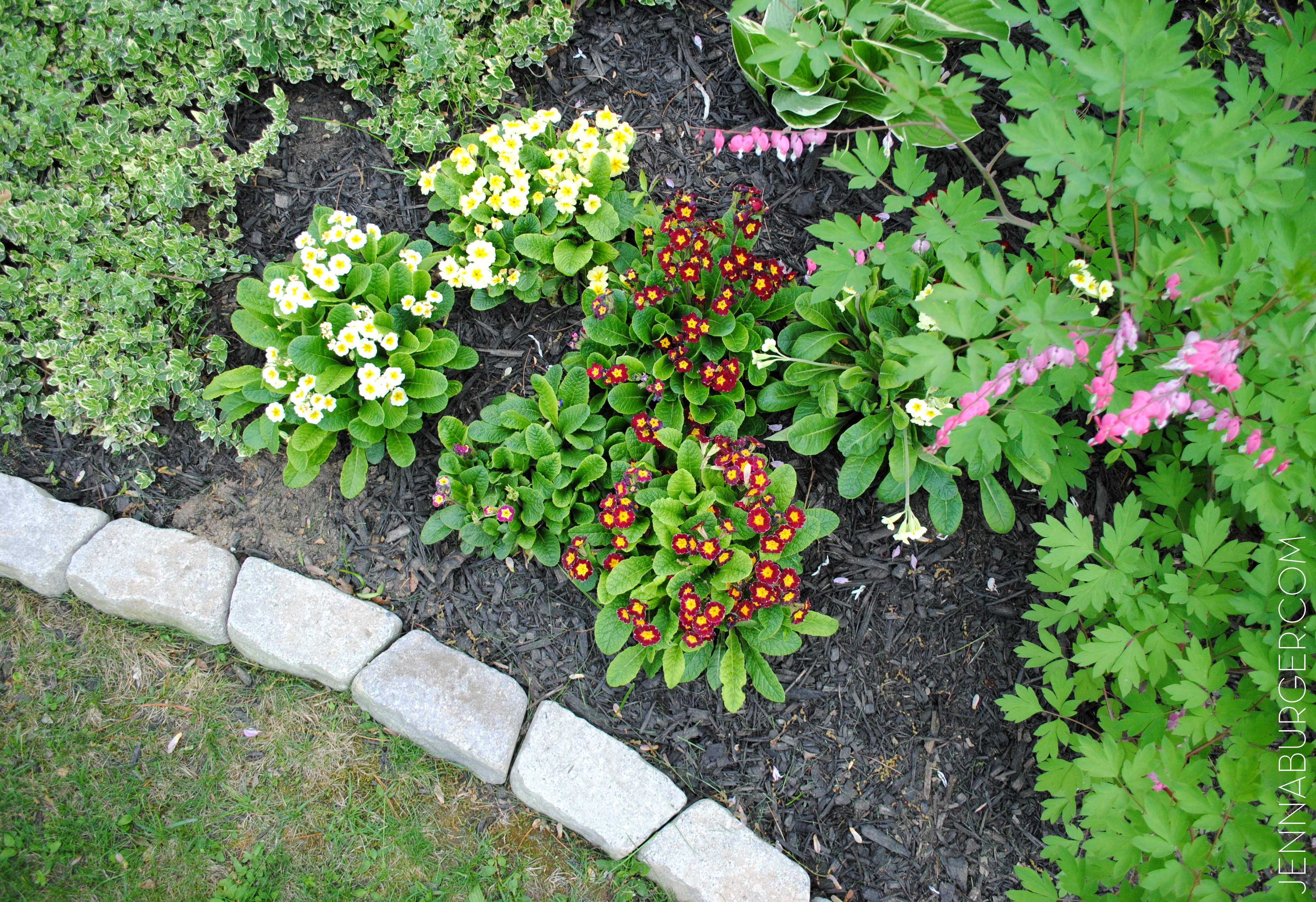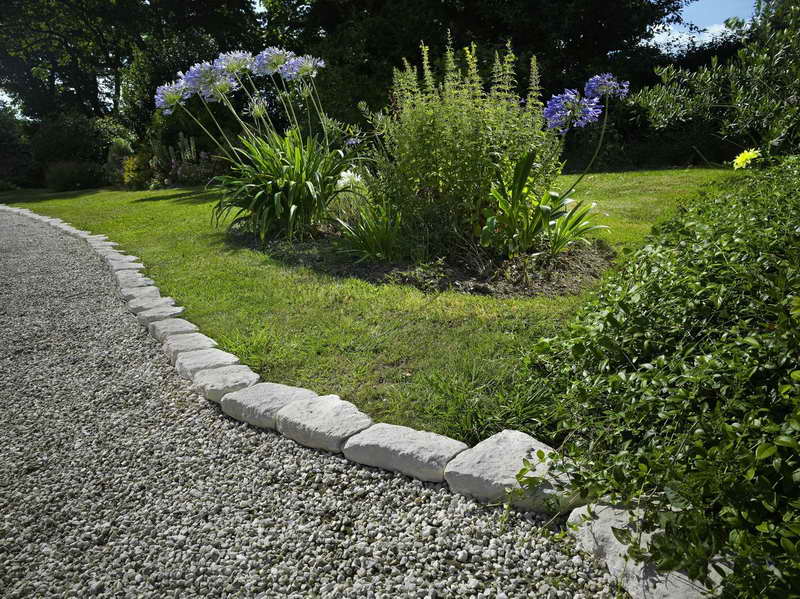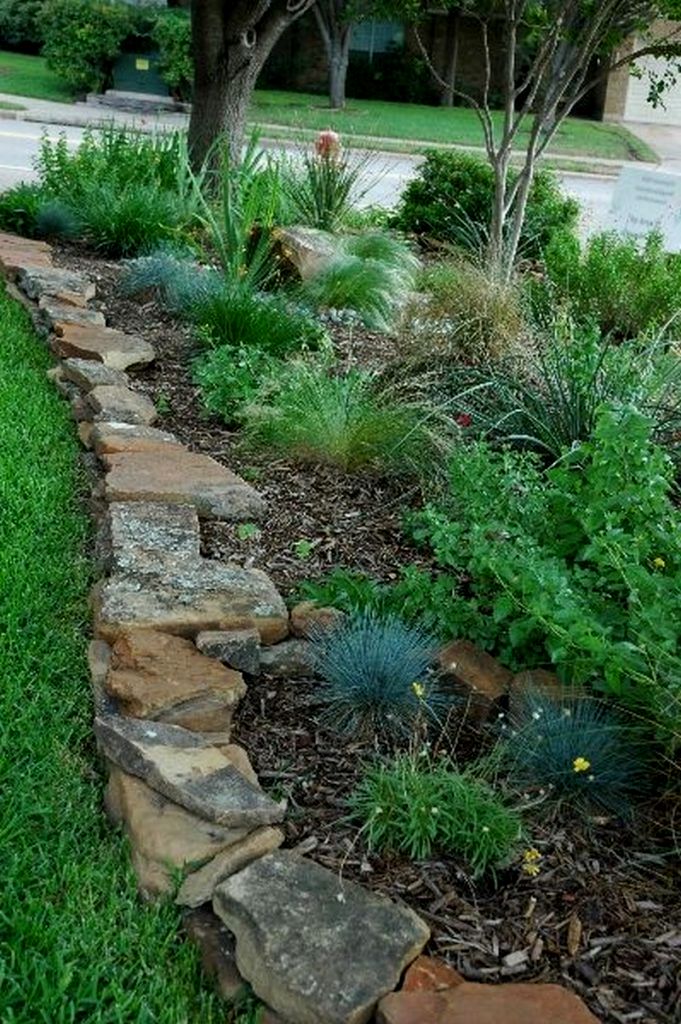 Plate edging
This is one extraordinary way of doing edging. Old plates can be used to make your garden look outstanding .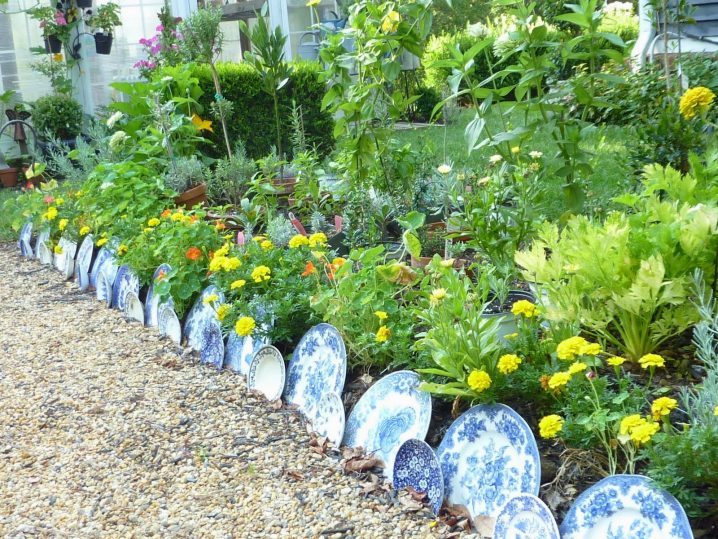 Old pallet DIY edging
Probably one of the coolest ways to use old pallets. A garden with low fence made out of palettes will look wonderful.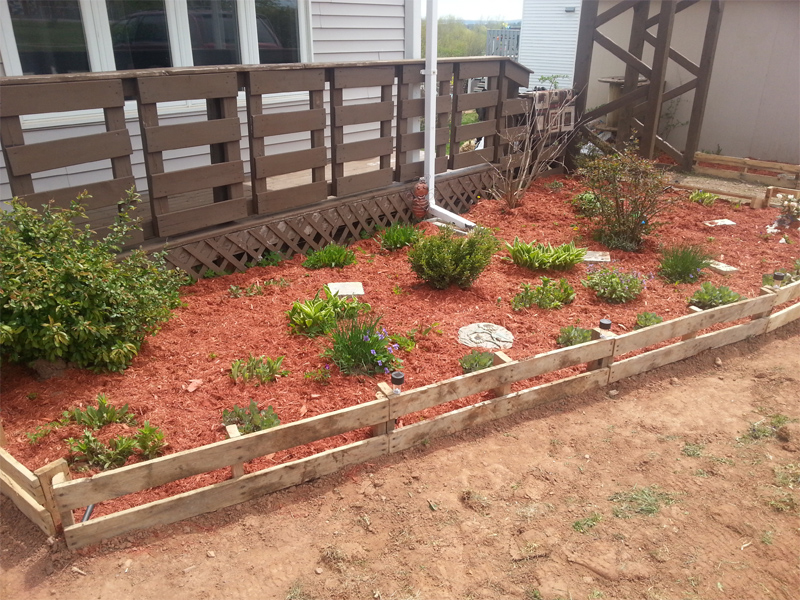 Brick edging design
Bricks can be used to make good edging for your garden. And this specific design will look wonderful.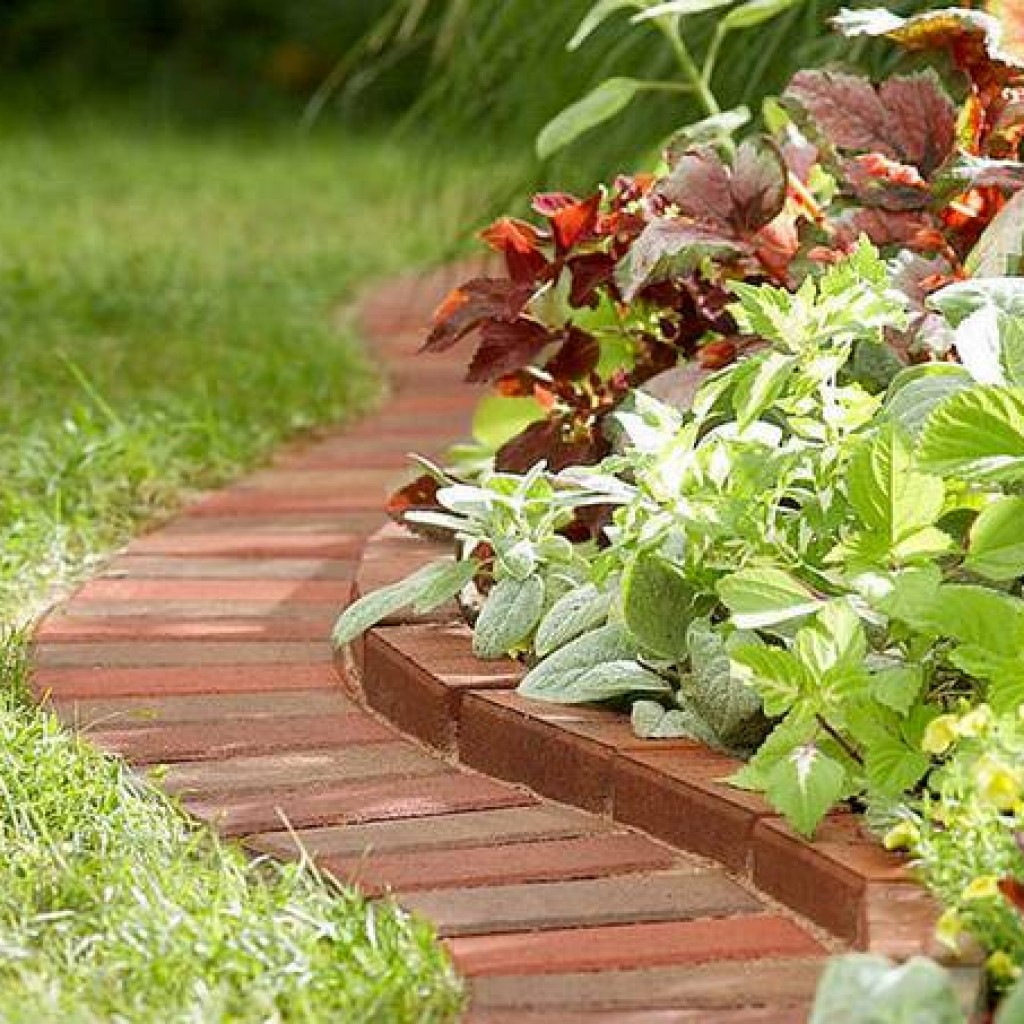 Small metal fence
If you want to achieve a more sophisticated look, then a low fence will do the trick.