Most of us prefer the light, airy tones of honey coloured oak in our homes. Brighter shades are usually popular in our interiors, especially in the modern day – offering a warm and hospitable statement as well as being very versatile and going with many different décor themes. But how can we incorporate dark hues into our interior? We are going to look at how dark wood flooring can look just as good as lighter flooring and how you can get away with using it in your home.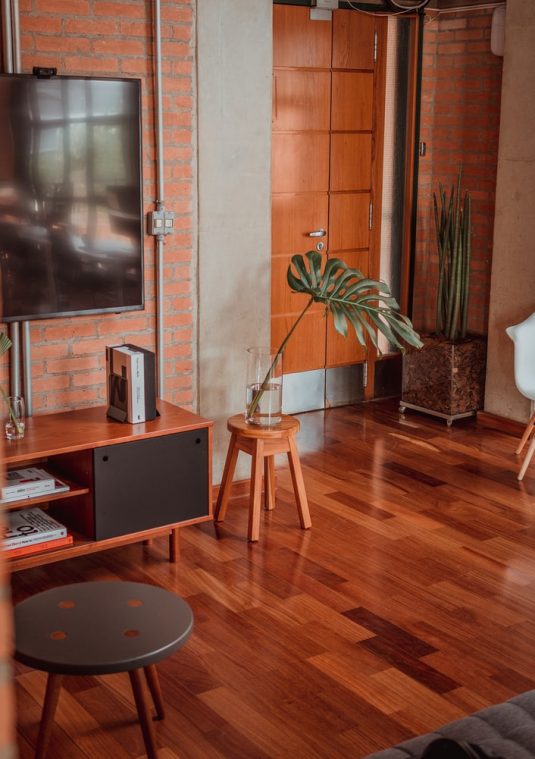 With there being countless of options for dark wood flooring, it's very likely that you'll get the flooring you want. Whether style is important to you or you need something highly practical, there's something for everyone. From walnut, dark distressed oak to acacia, they all bring with them their own unique charm and charisma that will instantly lift your home.
Still leaning more towards light colours? Hopefully these pointers will change your mind…
Maintenance
When we're looking for a new flooring, we all need to think about how we're going to keep it clean and maintain its original splendour. This is especially true if you come from a busy household with kids! With modern life getting busier and busier, we need a flooring that's going to be more forgiving with stains and dirt. The good news is that a darker floor is better at hiding dirt. This also works for scratches and dents too, meaning that your dark floor is likely to look newer and fresher for longer.
Tradition
If you're a big fan of traditional looking interiors, then dark wood is perfect for you. Dark wood tends to provide a more elegant and classical look than lighter woods, but at the same time can show off a flashy modern look too. The dark colour shows off the wood's imperfections of knots and grains beautifully too, as well as accentuating any contrasting colour you have in the room.
Brings Proportion to Larger Spaces
Most of us wish we had more space in our homes, the only problem is that when we do have a larger space it can sometimes look empty or uninviting. The good news is that dark wood can help bring proportion to larger spaces, without the room appearing smaller. This is due to it absorbing more light.
Less Likely to Fade
If you're splashing the cash on a new solid wood floor, the last thing you want is for it to look faded straight away! It's very important that it's going to cope with the trials of everyday life. It's worth considering how much natural light your floor is going to be exposed to, as it can discolour over time! Darker wood is much less prone to fading than lighter tones and will therefore require less sanding or won't need to be replaced as soon.