Details are the ones that bring special charm in the place. They represent you and your own personality. And there is no better way to display them, than a pretty organized shelf.  Throwing a few things randomly is not the thing that will make pretty and well balanced shelves. So, I bring you the ultimate shelf styling tips that experts stick to!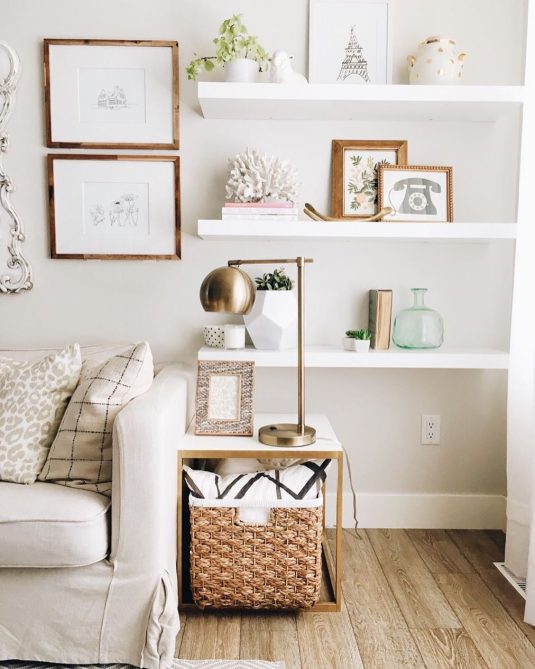 Shelves will add nice decor to any room. Unless you do it the wrong way. They can gain clutter and the whole room will appear messy because of it. But, if you do your shelf styling the right way it will bring a whole new look in your home. It will be the finishing touch, adding a stylish note to the whole space. And if you want to know how to do it the right way, them these tips will help you!
See also:
DIY Hanging Shelf Ideas To Get The Most Of Your Small Home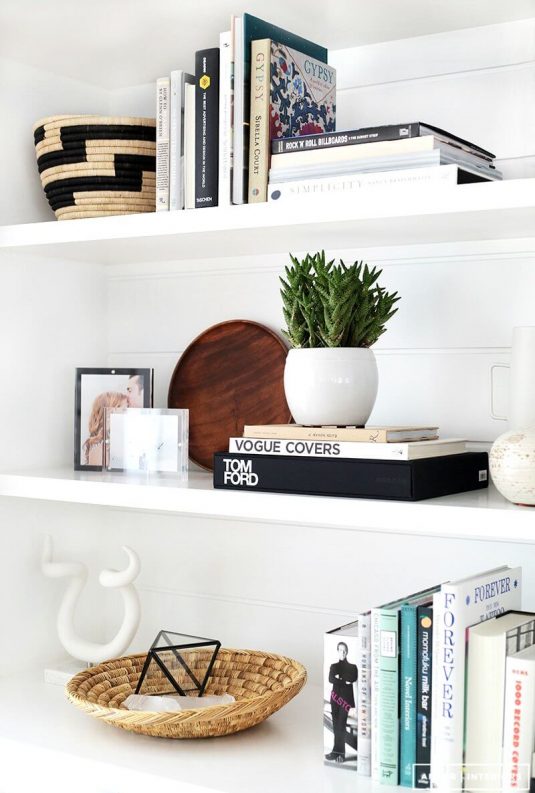 Before you start, have in mind what are the goals you want to achieve. You will certainly want to go for a clean look, harmony and well balanced colors.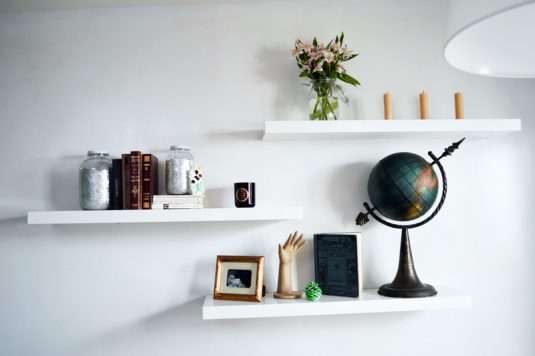 Height
It is so important to add items that are high. Remember that you should have different height objects, but you should keep the balance between them. Never keep high objects next to each other. Instead, divide them with a smaller one.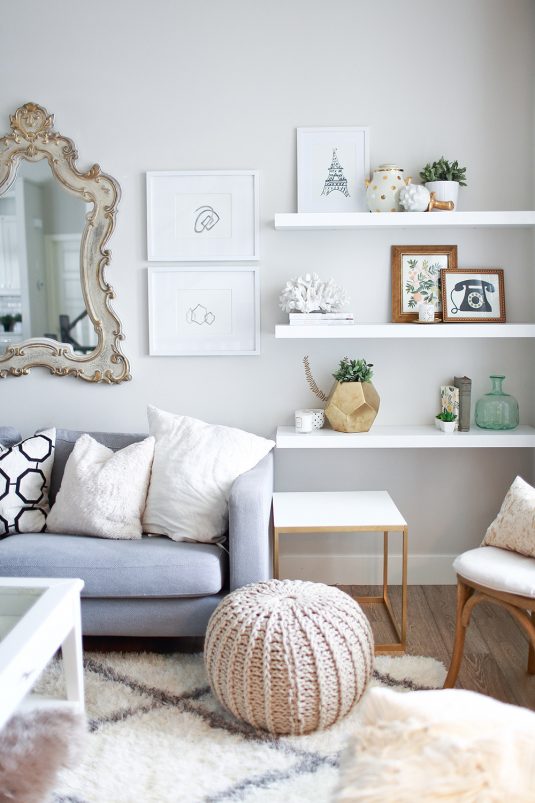 The rule of 3
Ever heard about the rule of odd numbers? It states that odd number of decor items will always look pleasant for the eye. So, that's why you need to group items to achieve a well balanced look. Go for 3 or 5 items that vary in height.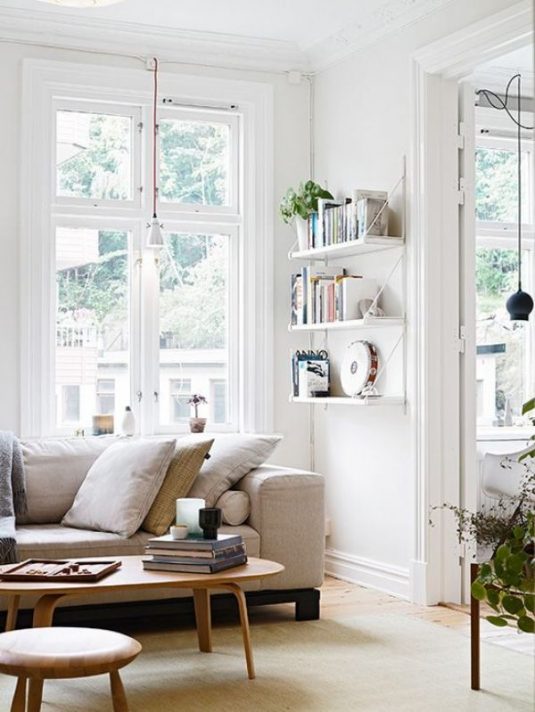 Layer
Layering is so important if you want to add dimension to the space. move some pieces ahead of others. Place a framed artwork behind your decor items.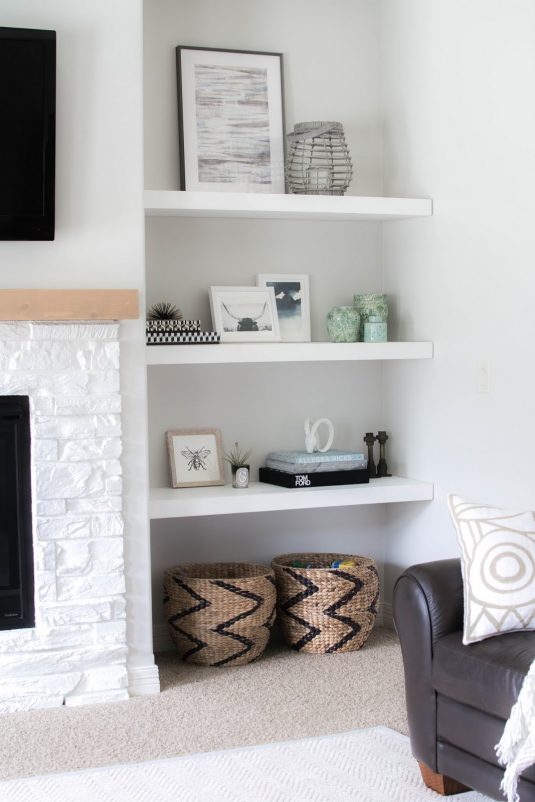 Decor items
When you see all the pretty stylish shelves, you will see that they have so much in common. The same type of items appear everywhere. So, what are the items that you should decorate with? You can use stacks of books, both horizontal and vertical. For adding height, you can use vases or chandeliers. Planters will bring freshness with their greenery, so they are a must. Frames will add dimension. Spheres are a nice addition too. Make the right choice, choose the things that you like and style your shelves!