If you are a type of person that loves details, then you must love Bohemian style. Seems like it has become so popular in the interior design world. We see beautiful bedrooms, living rooms and even patios. And the trend has gone to the bathroom as well. Check out these fascinating Bohemian bathroom ideas and get inspired!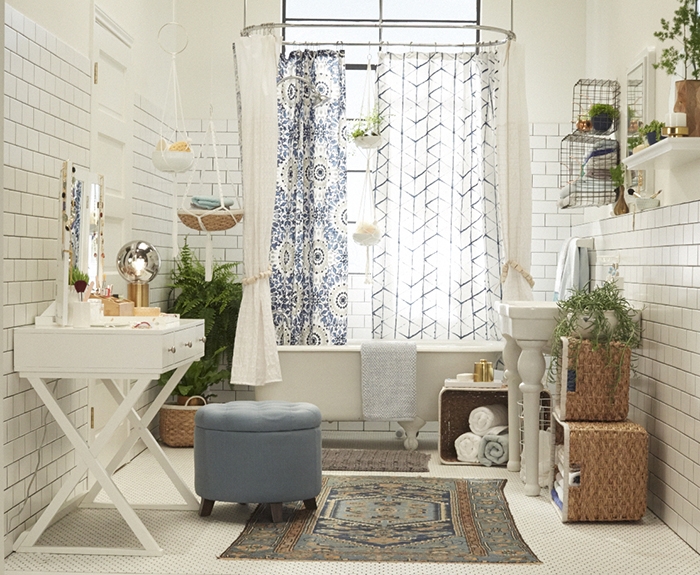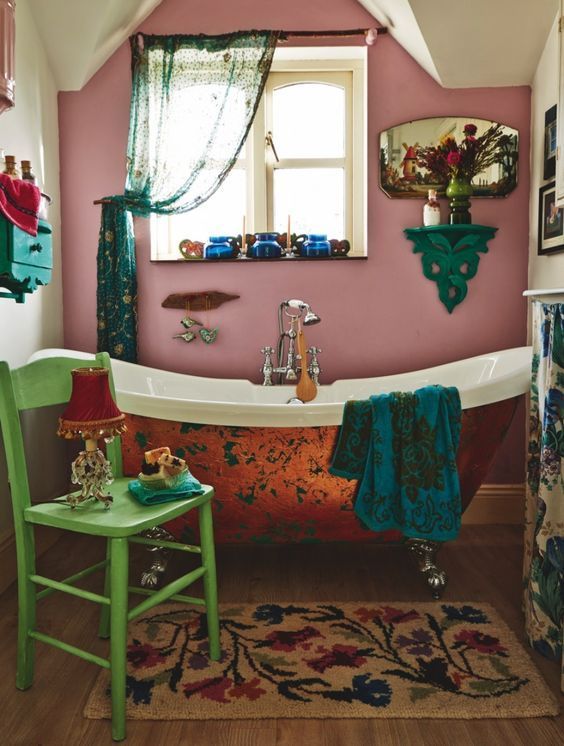 Who said that bathroom should only be minimalist, clean and have a lack of detail? If you are a type of person that enjoys in the fun patterns and vivid colors, then a Bohemian styled bathroom is the thing for you. This style is so popular, and now it is present it the bathrooms too. It is known as relaxed, nonchalant and fun. What is better than this for a place where you can lay down in a hot tub and relax?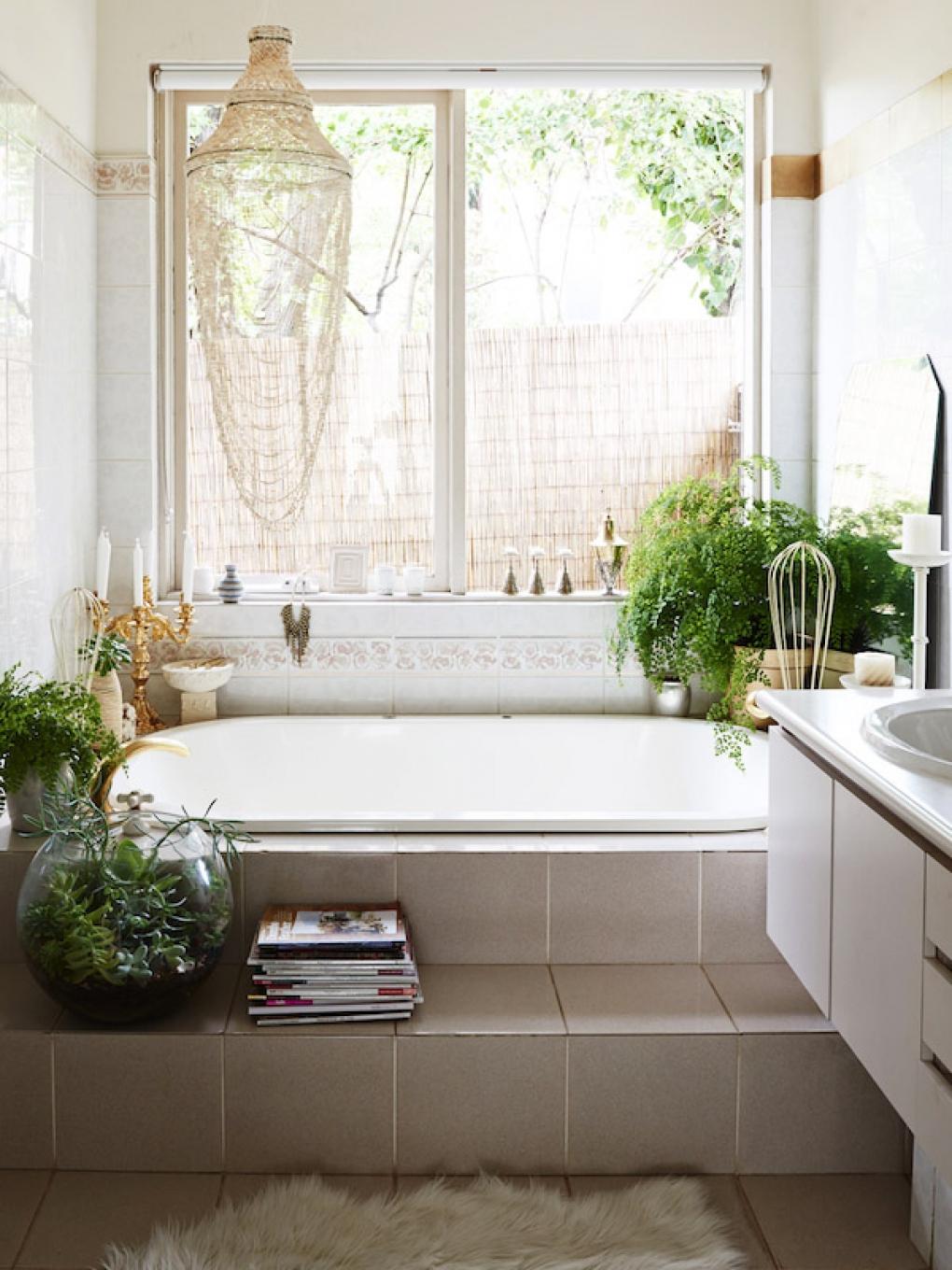 See also:
Important Bathroom Plant Tips To Help You Do It The Right Way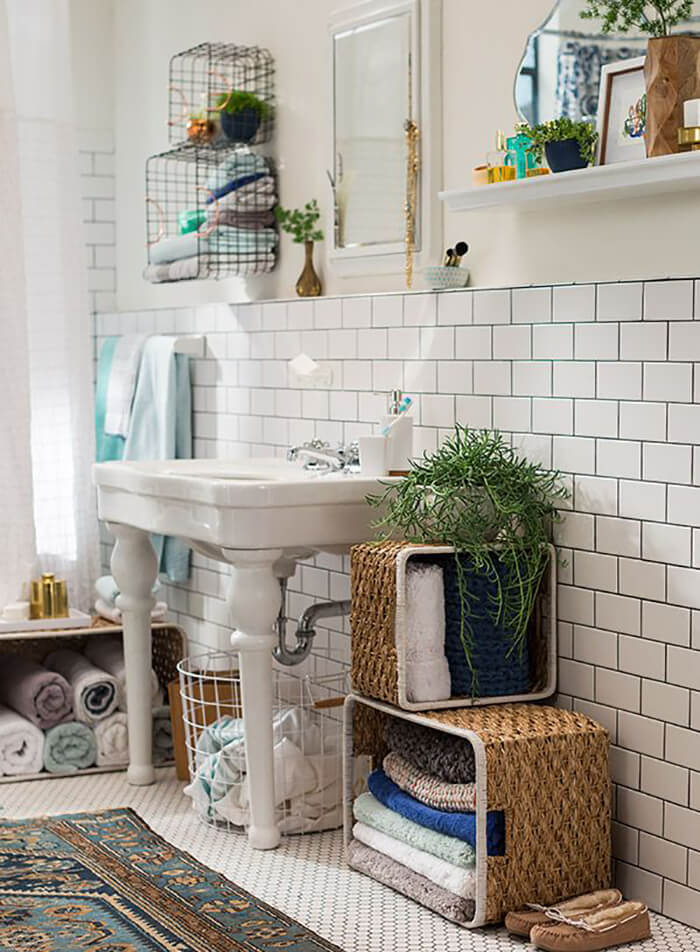 As a style, bohemian is known for being rich with detail. It brings you the possibility of mixing different patterns, and still looking great. So, if you have a simple bathroom, go for fun printed shower curtains and towels. It will bring the boho note right away.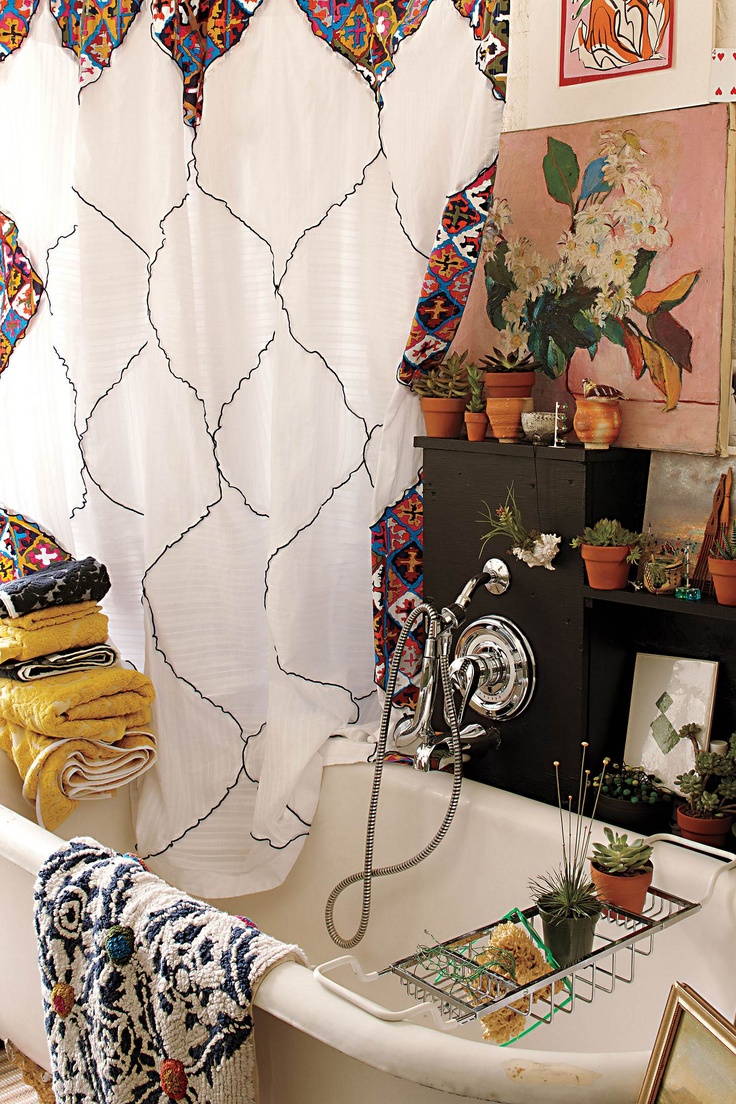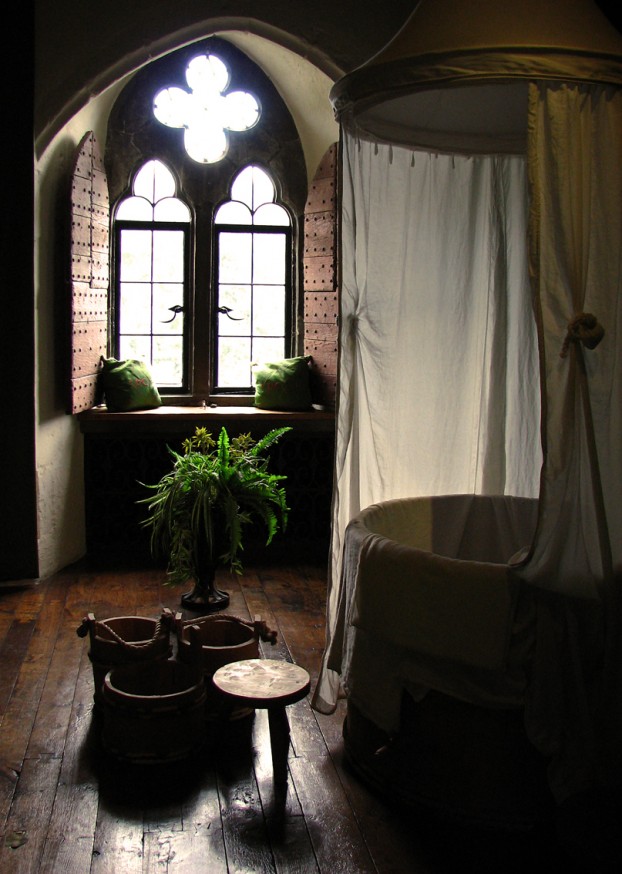 Bohemian is also about plants. And lots of them. Placing pots in your bathroom will bring greenery and freshness.
If you are in need of tips for growing plants in your bathroom, then this is a must see:
Important Bathroom Plant Tips To Help You Do It The Right Way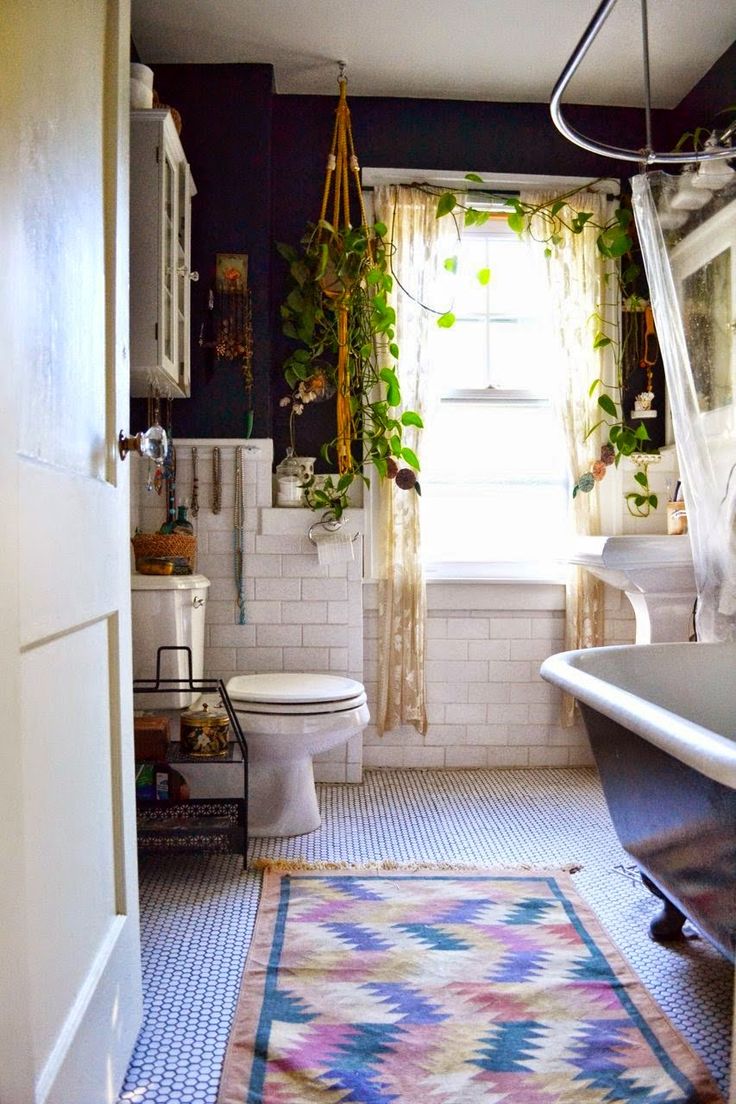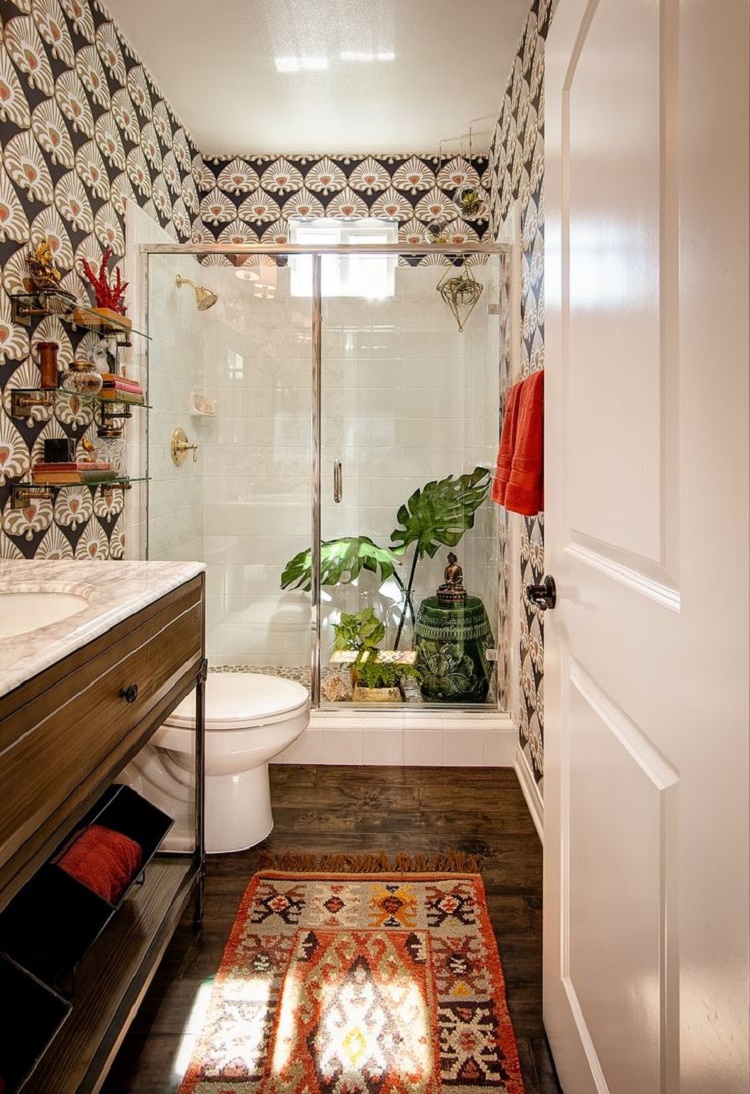 Do not be afraid to bring lots and lots of detail here. It will flatter the whole space.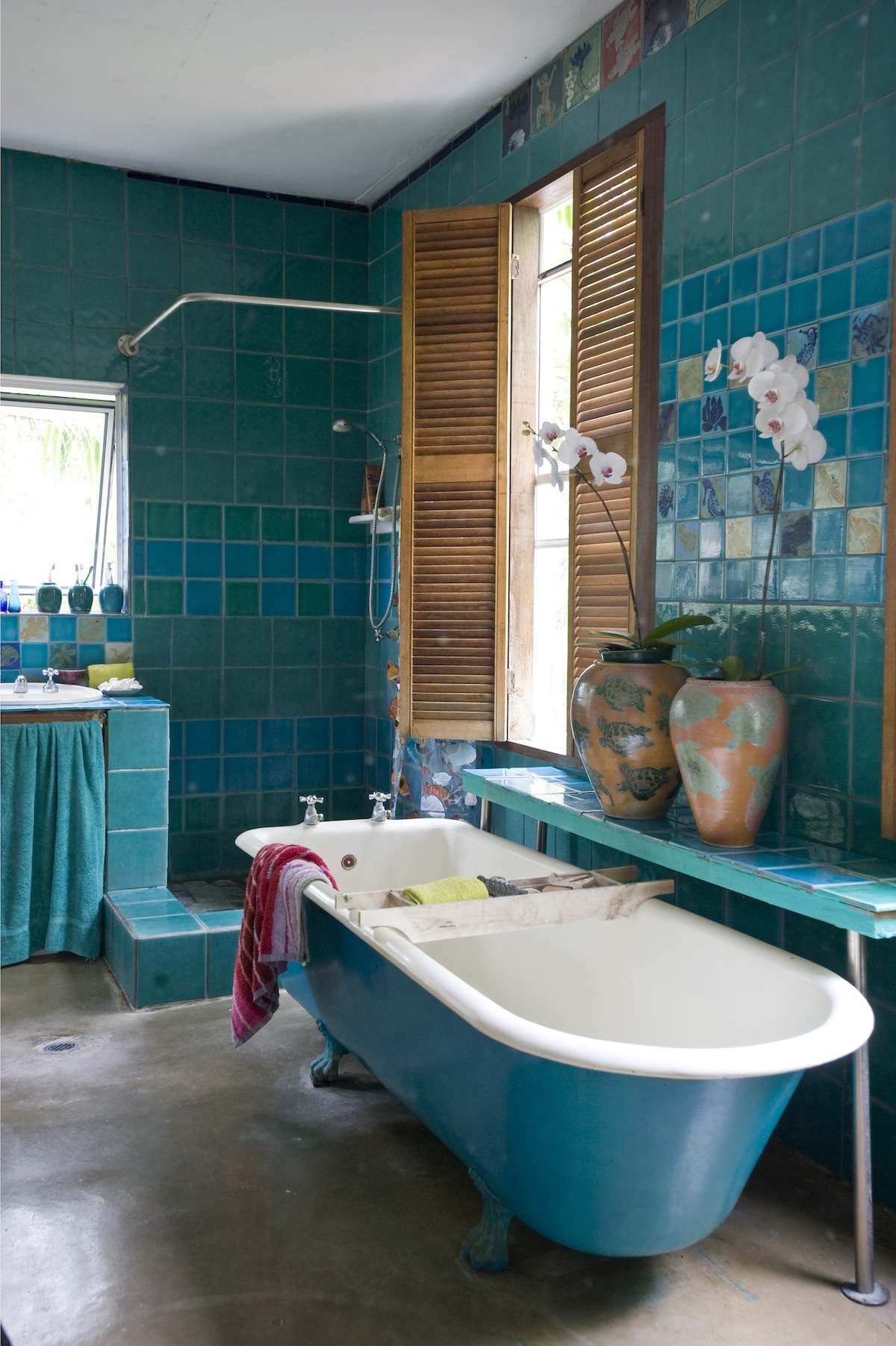 implementing different textures will be a nice idea for a boho bathroom. Bring woven baskets as decor, or storage to get the complete look. Also, rugs with fun and colorful prints will do the trick. A mix of shapes, patterns, textures and colors is certainly a thing you will want to go for. You are free to get creative and choose!