The kitchen is the soul of the house. It is the warmest place, where we spend a lot of time, preparing food and eating. Yesterday, I was searching the net to see what is modern nowadays. What I found were these top 10 open kitchen cabinet ideas that took my breath away.
SEE ALSO: Modern Kitchen Cabinets Decorating Ideas
I also read some comments from people saying that the open kitchen cabinets are not practical at all and others that they are practical addition to the traditional cabinetry. We won't say nothing, but show you how great they look on any kitchen.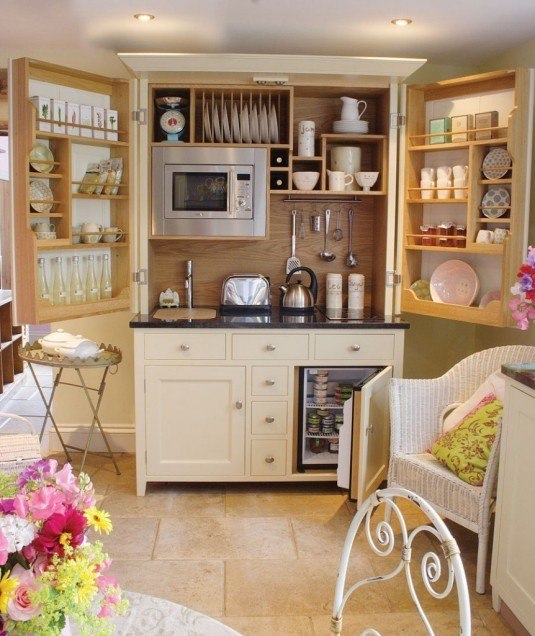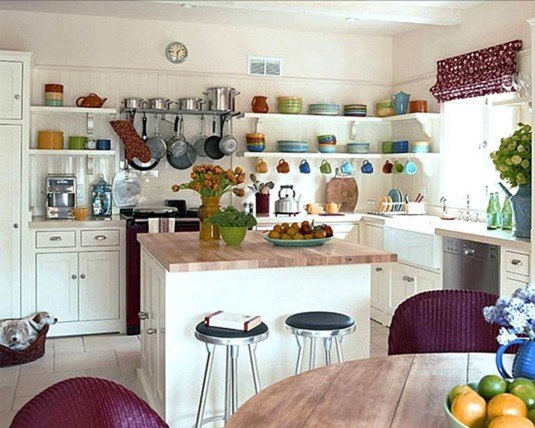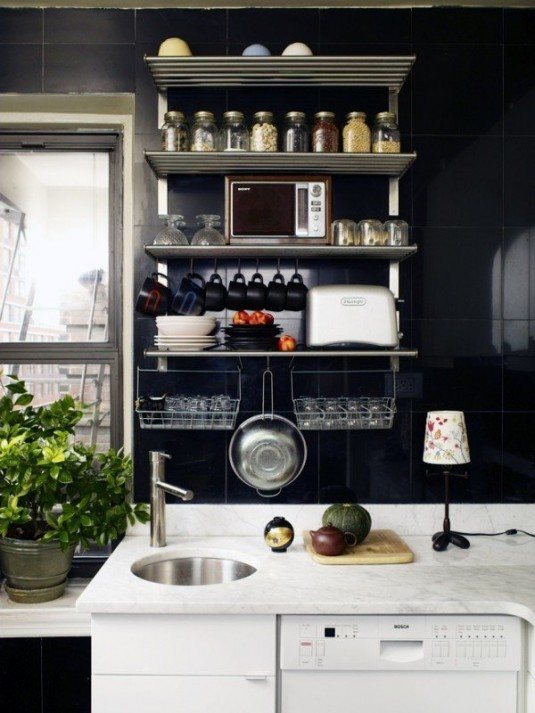 There are a lot of ways to incorporate open shelves in your kitchen. Choose the best one and make the open shelves the most spectacular element of your kitchen.
You can incorporate only two or three shelves and show some of your sophisticated vases or tableware. You can also think about replacing half of your upper kitchen cabinets with open shelves. This is a great solution to make the same wall look more light. Or what about not incorporating upper cabinets at all and use only open shelves!?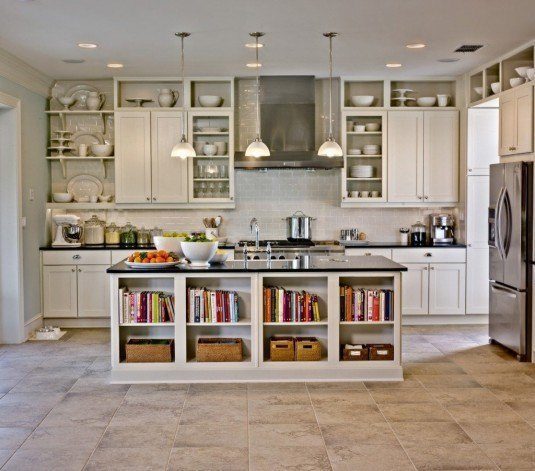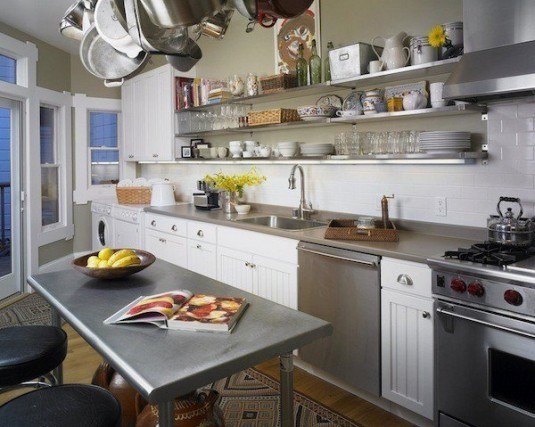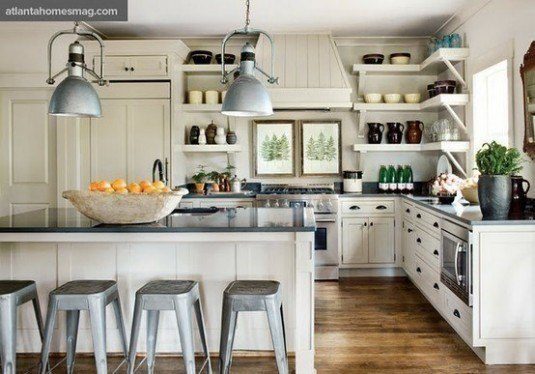 I really like the kitchens with open shelves, because they look much more elegant and sophisticated, than the traditional kitchens with cabinets. If you are a busy person, you should not go for open shelves. The main reason why you shouldn't do that is because open shelves are really hard to be maintained and kept always clean. Beauty needs sacrifices, so if you really like this style, go for it.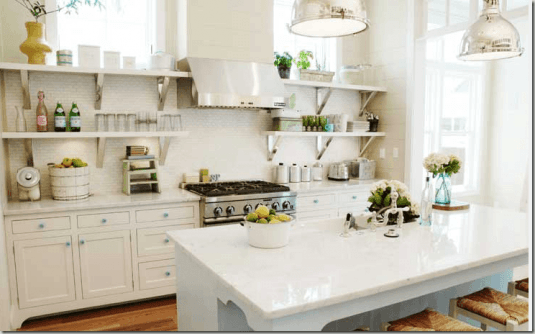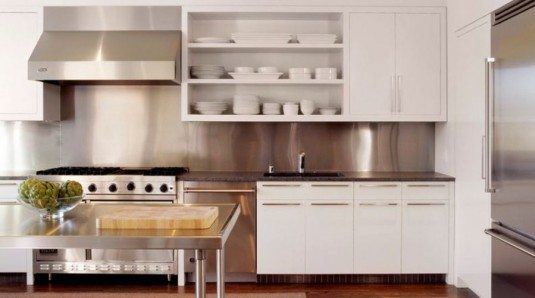 This kind of shelves are the best alternative for the kitchens with limited available space. They will make your kitchen look larger and spacious. You will also have more storage and easy access to everything in the kitchen when you install open shelves.
People that own great kitchen stuff and want to show them, should definitely install one of these open kitchen cabinet ideas. By doing that, you will make your kitchen look more beautiful and fabulous at once.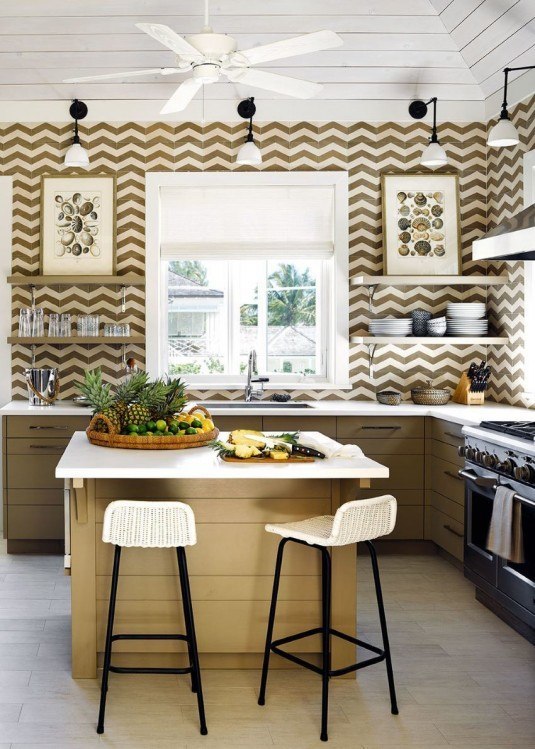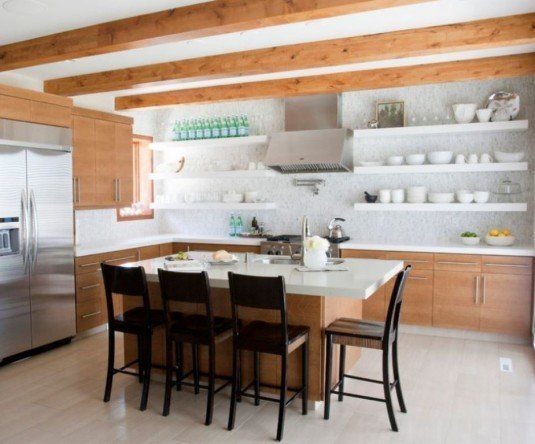 Did you like these open kitchen cabinet ideas above? If you have some other suggestions for me, please let me know. Thank you for reading! Enjoy the rest of your day and don't forget to stay up to date with the content of Karma Stream!