Girls' room is their heaven.  It's the place where they can relax and enjoy. Are you up to redecorating your room in a chic girl style? Following the latest trends is a must. Do you need some help? Here are the top tips for chic girl bedroom that you will find helpful!
Rose gold decor
The hottest trend right now are metallics. They bring contemporary look and add warmth to the space. One of the most popular ones is rose gold. It is the right choice for a girly room. Add a few details in rose gold. Choose a lamp, mirror, and magazine holders and make your room modern.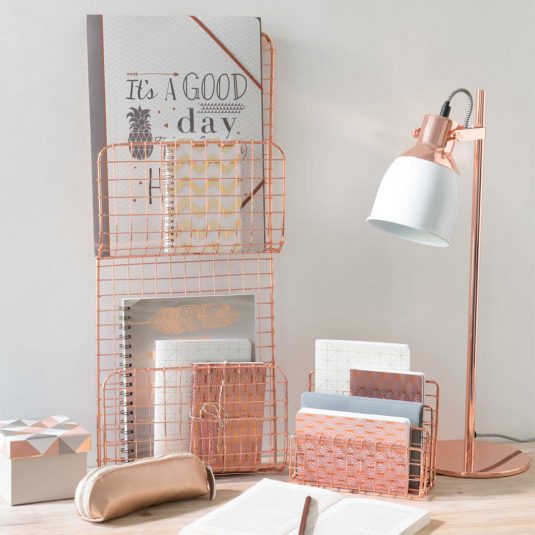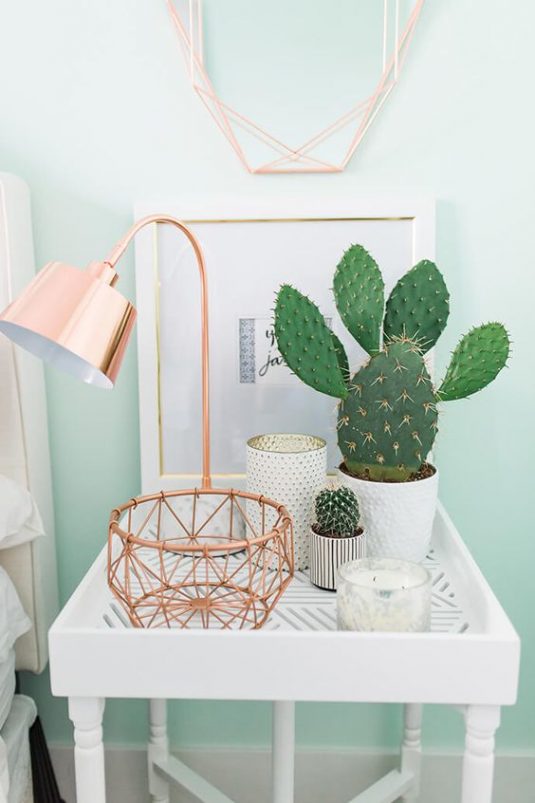 Add a personal message
What will add more coziness and warmness than a personal message in your room?  You can print out your favorite quite and frame it. It will look amazing. Add some additional decor and you have one sweet corner of your room.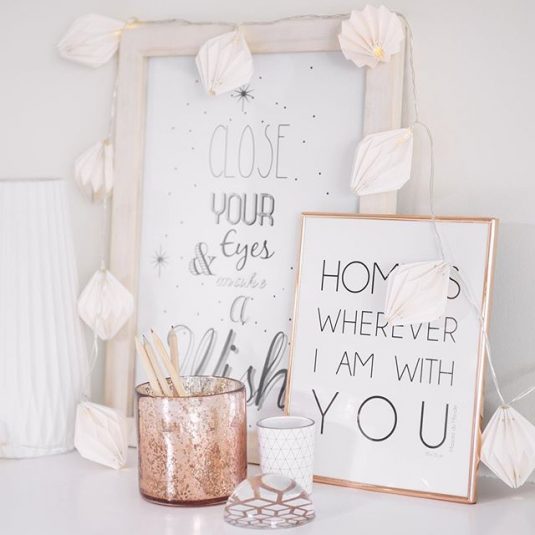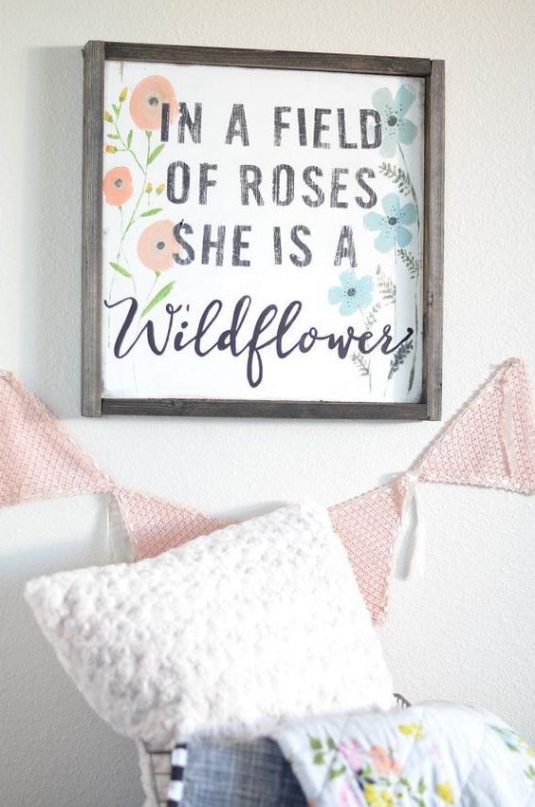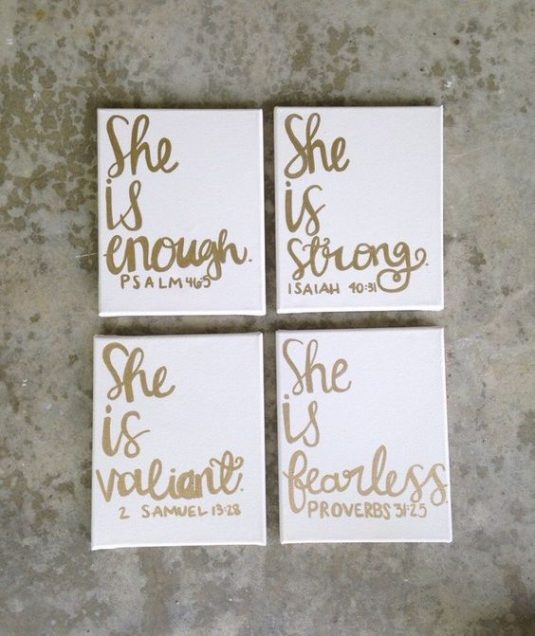 Add some interesting pillows
Pillows are an excellent way to add a girly look to your bedroom. Despite for being decorative, they are functional too. You will enjoy their fluffiness. Include some with interesting prints, quotes and furry ones.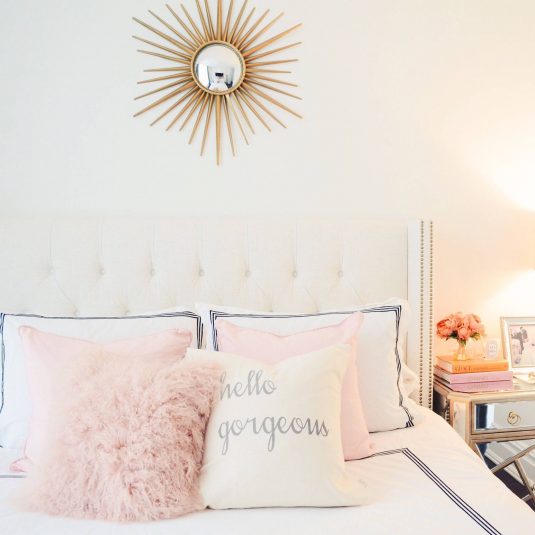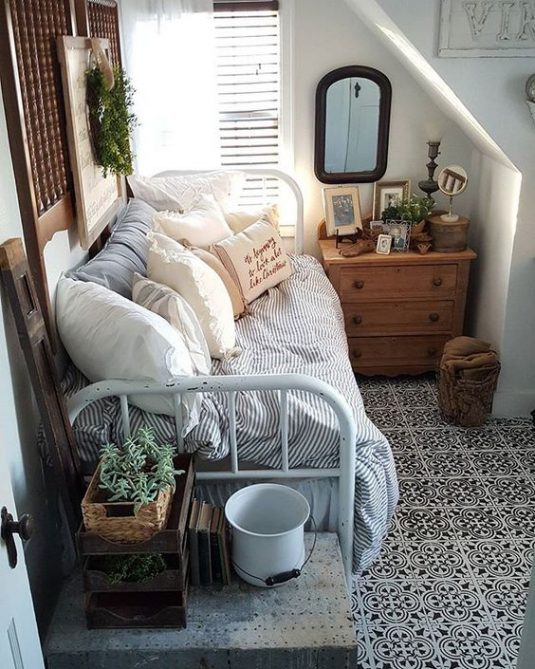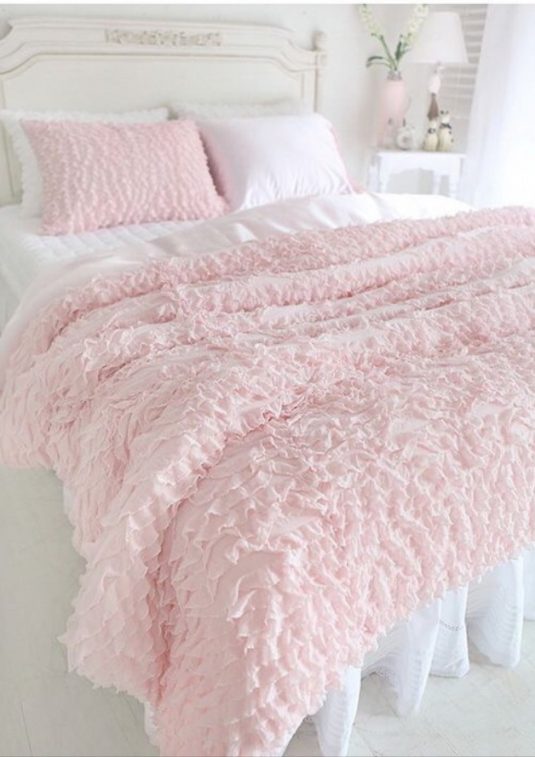 Cool makeup storage
Storing your makeup is something very important. You will have every beauty product you need handy. But, on the stylish side it is also important. It can serve as good decor for your room. Do your makeup storage in a fun and creative way. Keep all your essentials on a geometric shaped tray on your desk. See below how cool does it look. Also, keep you nail polish collection in a cool box. It will be good decor too.
See more:
Smart Desk Organization Ideas To Help You Keep It Tidy All The Time