Hey there! How are you? For today, I have made you a very interesting post that is called "Tufted Walls Add Drama to Any Interior". Are you excited?
SEE ALSO: Astonishing Tufted Sofas That Will Leave You Breathless
Tufted walls are one of the most intriguing and interesting ones, and I have selected some fascinating interiors that incorporate tufted walls. Check them out and inspire yourself. You may find an interior that perfectly match your style, preferences and needs, who knows. Enjoy and have fun!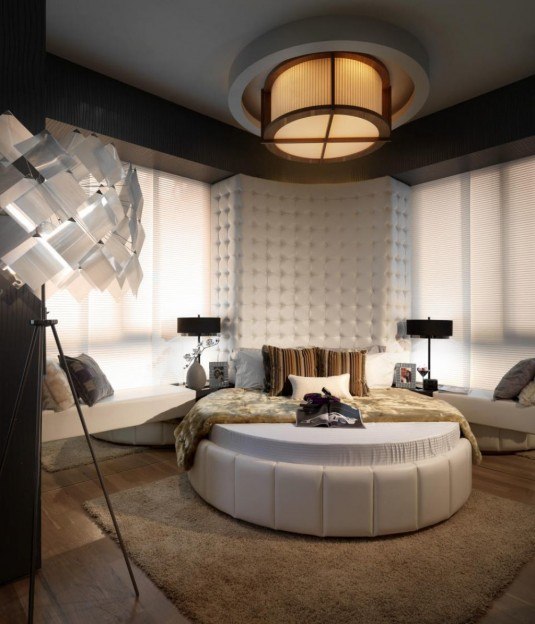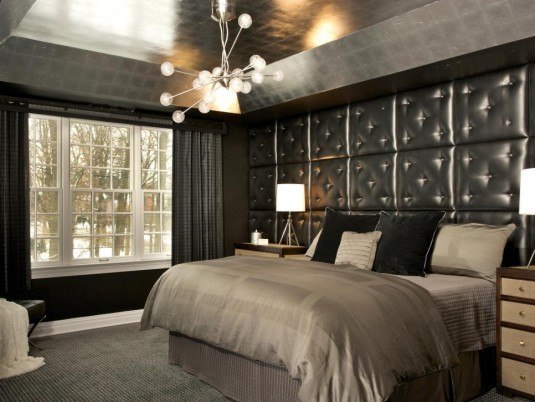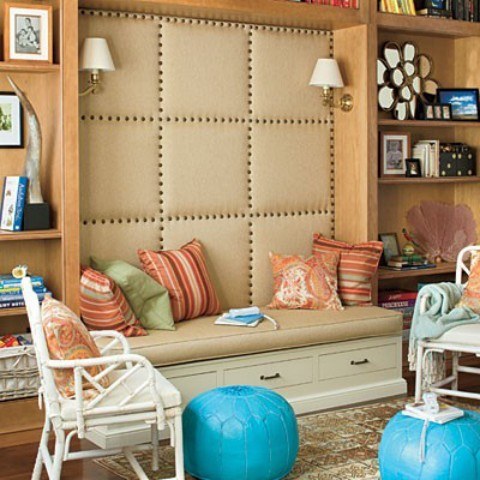 The trend of tufted panels have been around for many years, but lately, every interior designer feature them in every project. If you want to bring a new texture into your interior, you should definitely think about incorporating tufted walls.
Tufted walls are perfect for the home theaters because they eliminate any echo and keep out the noise from the other rooms or outside, which means that they act as acoustic shields in the room. They turn a simple setting in an elegant and luxurious space.
You can find tufted wall panels in any color, design and style. Pick the one that you like the most and define the overall look of the space, add regal style and air to your living room, bathroom or bedroom.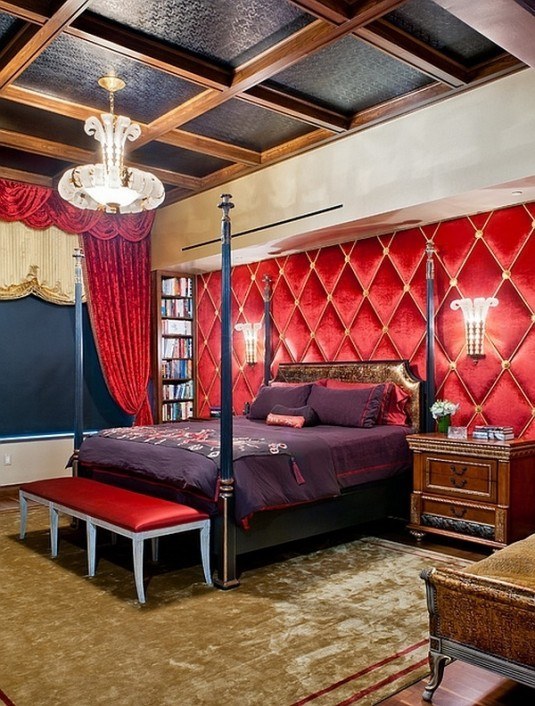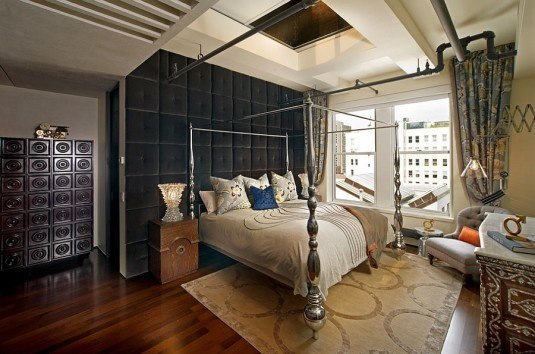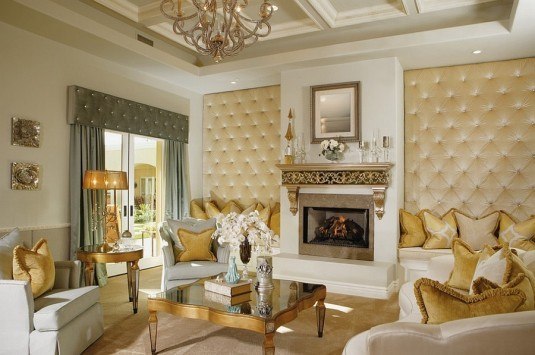 Tufted walls are not only incorporated in home theaters, but you can find them in many dining rooms, living rooms, bathrooms and bedrooms. I really like the reading nook with tufted wall. It looks very comfortable and relaxed zone for reading.
More homeowners are replacing the traditional headboards with more exclusive tufted wall, and that's because of its benefits, modern and sophisticated and spectacular look. These type of panels will make your room look more luxurious and will also give a posh and intimate atmosphere. I need to mention that they work great to both large and small spaces, so there's nothing to worry about, because everyone can incorporate tufted walls, in any space.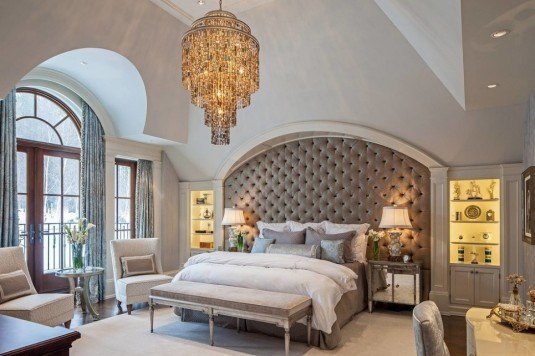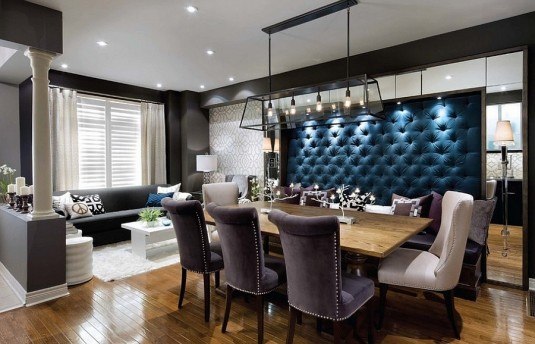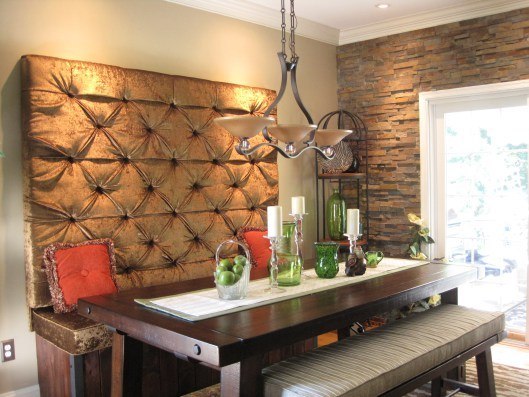 Tufted wall panels look astonishing in bathrooms too. They make them look magnificent, modern and glamorous. You can bring freshness into your room with bright tufted panels. Think about yellow, beige, pink or blue.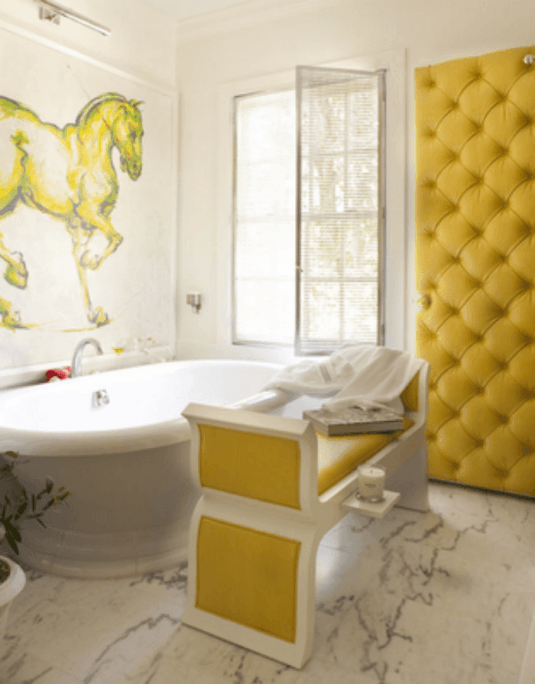 Did you like these ideas? Which one is your favorite? You can share your opinion in a comment below! Thank you for reading! Enjoy in the rest of your day and stay up to date with the content of Karma Stream!