Shelves are a contemporary part from every interior because they are ultra modern and super functional. There are so many types of shelves, and in this article you are going to see some Wonderful Wall-To-Wall Shelves That Make A Statement. If there is any dull wall in your home, and you are struggling to find a way in which you can accent it to look stylish and sophisticated, we have the right solution for you. The wall-to-wall shelves are the perfect addition to any modern room. There won't be any blank space left on the wall. Fill in the shelves with books, magazines, decorative items and add some character and personal touch to the area. Check out the photos below and get some ideas. I'm sure that they are going to fascinate you for sure!
SEE ALSO: 10 Stunning Bookshelves Ideal For Your Home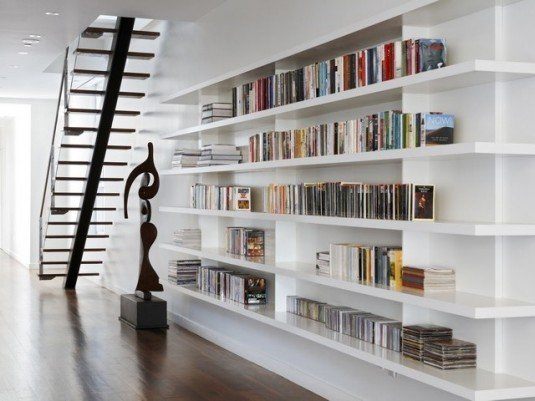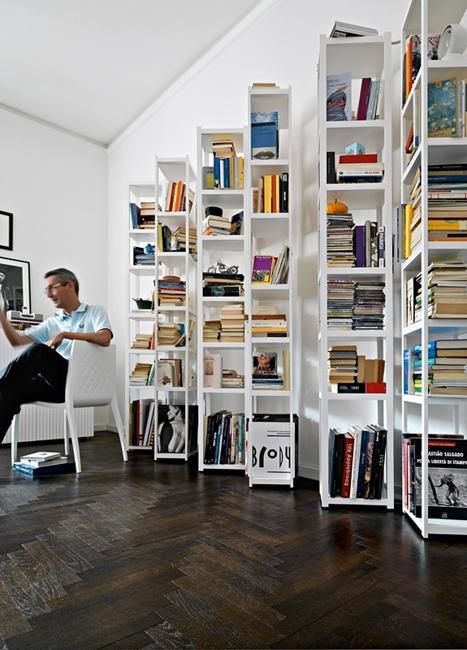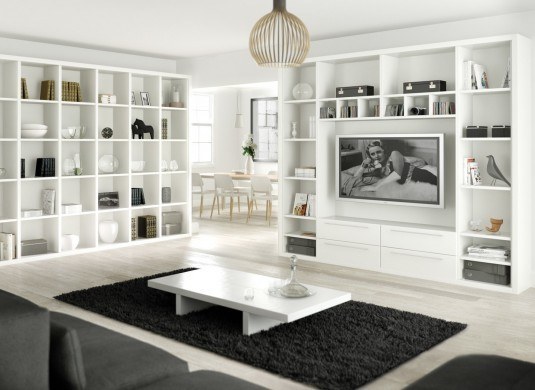 The wall-to-wall shelves create the illusion of built-in storage especially if the color of the wall and the shelves is the same. If you thought that he dining room is not the proper place to install shelves, you were totally wrong. The design below will show you to completely opposite!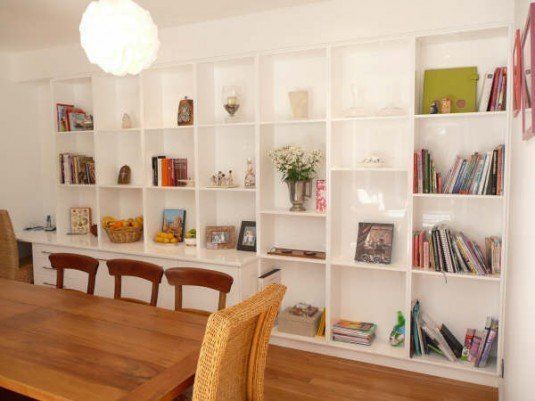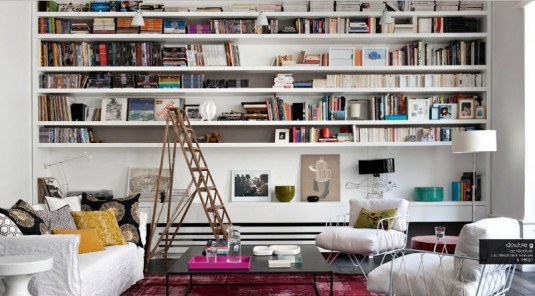 The modern way of life is so busy and hectic, and our homes seem to get more and more messy day by day. If you incorporate shelves in your homes, you are on the right way to organize your space. The open shelving system will allow you great perception of everything, and there won't be barriers that will obstruct your views. Everything will be on sight, and you won't have troubles locating an item.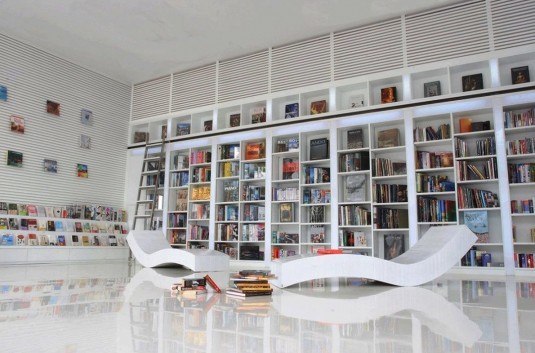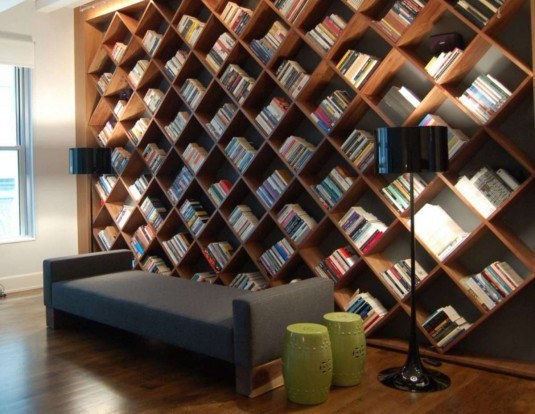 Your office is the place where you have plenty of papers and books, and keeping them in order is highly important because working in a messy environment is not effective at all. The wall-to-wall shelves seem to find their perfect place in the office as well! What are go waiting for? Go ahead and install some in your office!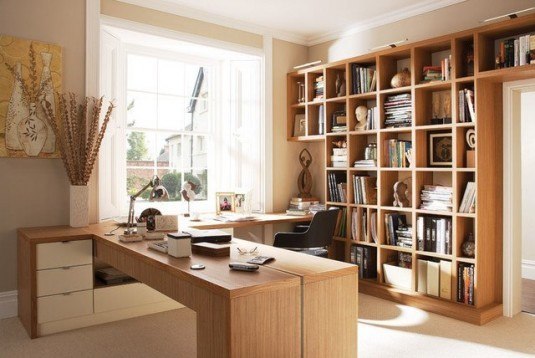 If you are a book worm and you have plenty of books in your home, these shelves designs are a must for you. The room where you are going to incorporate them will get the feeling of a reading room, so a nice and comfy chair should also be a part from the area. Once you open your book here, there is not a chance that you are closing it any time soon because of the great atmosphere.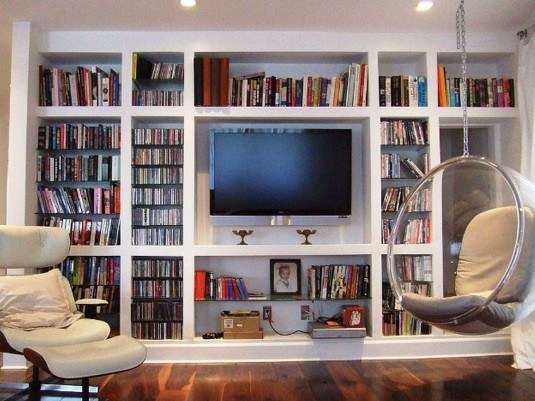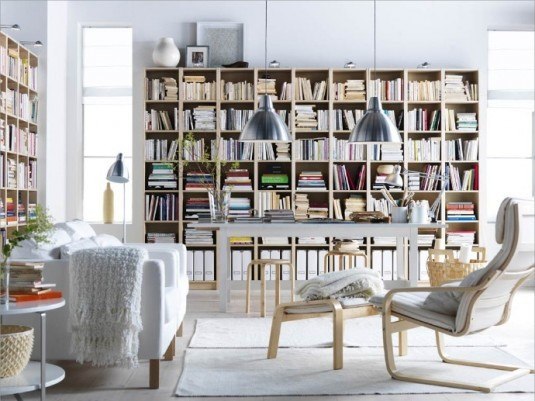 The wall-to-wall and floor-to ceiling shelves are truly amazing. Here you can also implement a stand for your TV which will break the monotony in the area.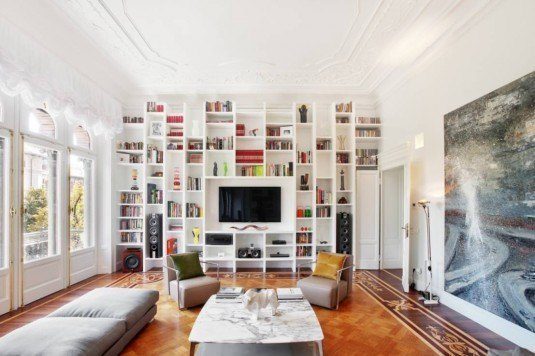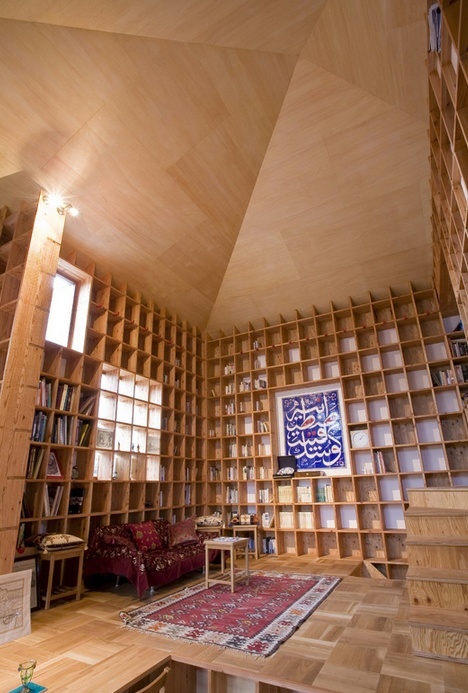 Some of the shelves designs are not difficult to be installed even on your own. If you choose some simple design, you don't need a help from professional. What do you think about the interiors that feature wall-to-wall shelves? Have they managed to make an impression on you. I would love to know, so make sure you keep me posted in the comments below!