Hey my dear people! How are you? I wanted to inspire you and awaken your creativity, so for today, I have made you a very interesting post that is called "14 Great Ideas of How to Decorate Your Interior With a Bar Cart". Are you excited?
SEE ALSO: 10 Amazing Ways to Incorporate a Home Bar In Your Tiny Apartment
I'm a big fan of the gold bar carts! I find them very elegant and sophisticated and they can make any space look more luxury and glam. Despite their fascinating look, they are very functional and can be a perfect storage solution for your living room, bathroom, bedroom or kitchen. You can store your towels, cosmetics, drinks and snacks, books, etc. So, let's check them out and draw some inspiration. You may find an idea that will fit your space perfectly, who knows. Enjoy and have fun!
#1 Living Room
You can add touches of luxury and sophistication in your living room by placing a golden bar cart near the sofa. The bar cart can be used for displaying your favorite books, other items and refreshments. You can also put a lamp that will also improve the ambiance and look and feel in your living room.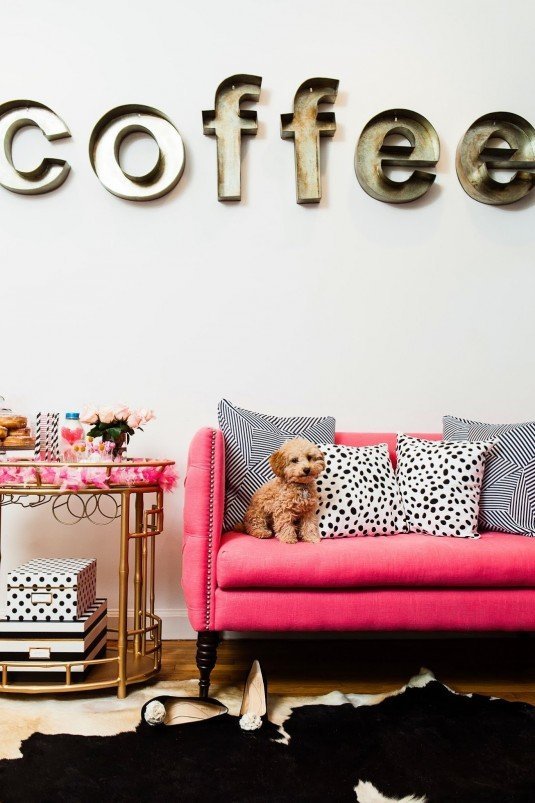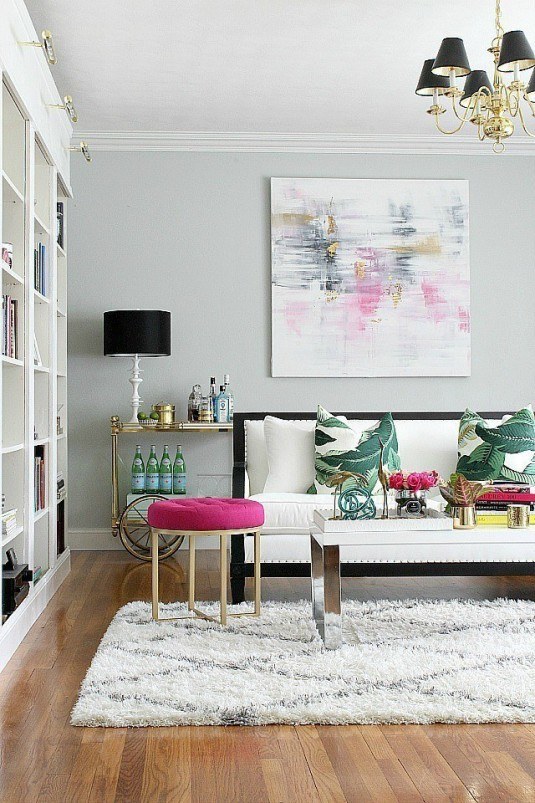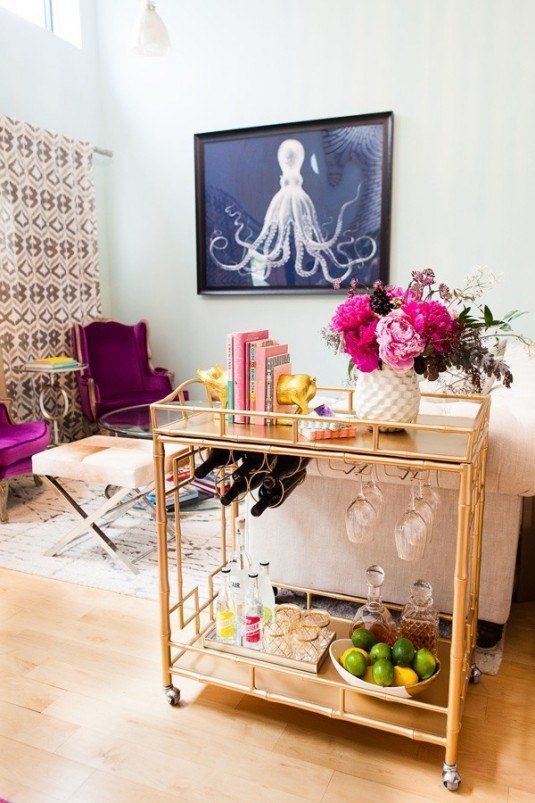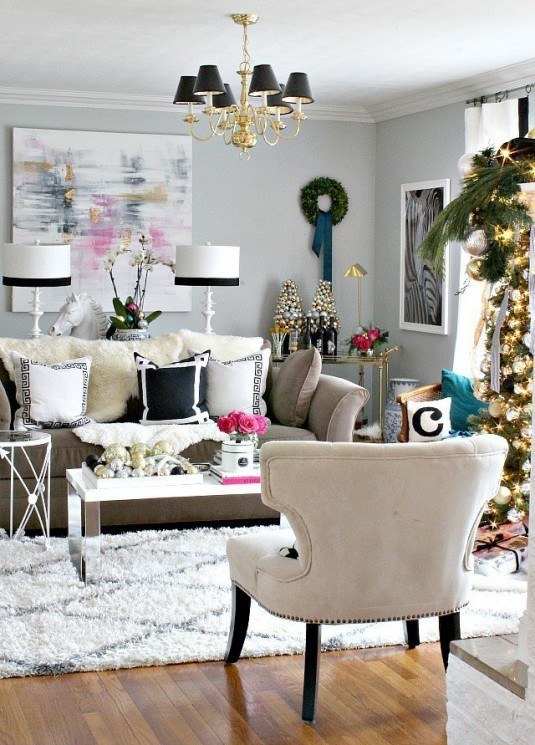 #2 Bedroom
You can use the bar cart as a nightstand in your bedroom. This is a very unique and innovative way that will make your bedroom look more interesting and fun.
The bar cart can be also used to store your pens, books, and other items that need to be organized well.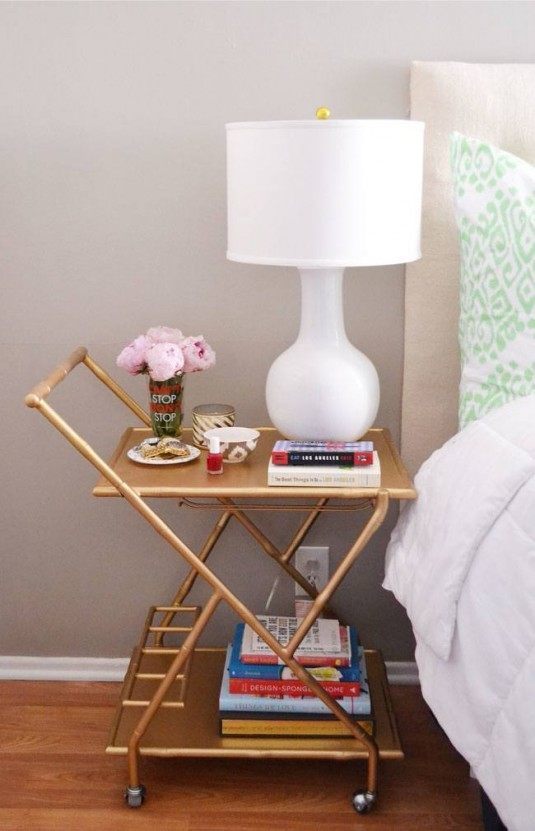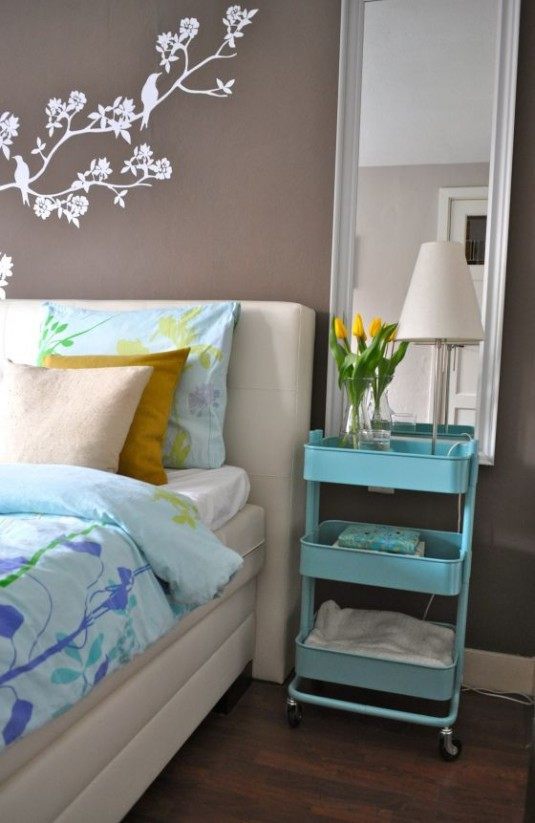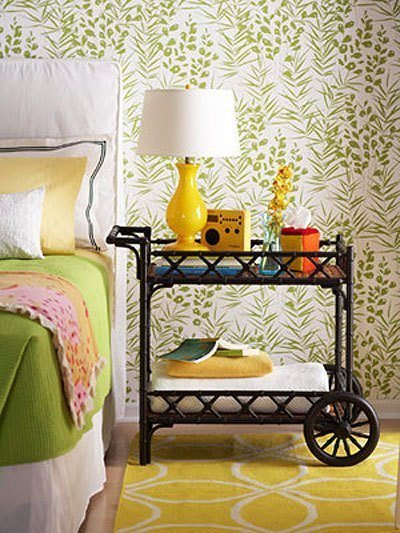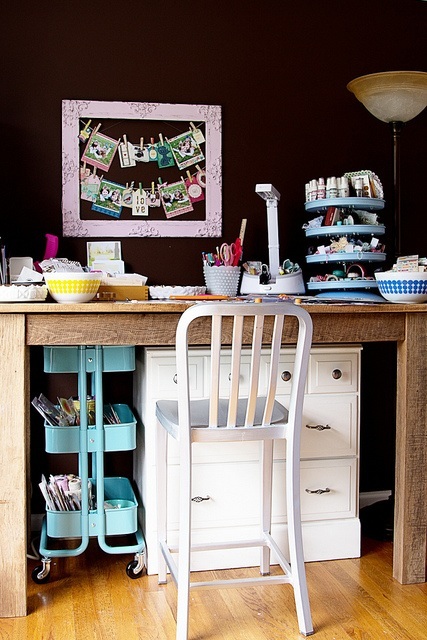 #3 Bathroom
If you were looking for a more elegant storage solution where you can put your towels and cosmetics, then you should definitely think about incorporating a bar cart. A vase with flowers, placed on the bar cart can bring the nature in your space and make it more fresh and airy.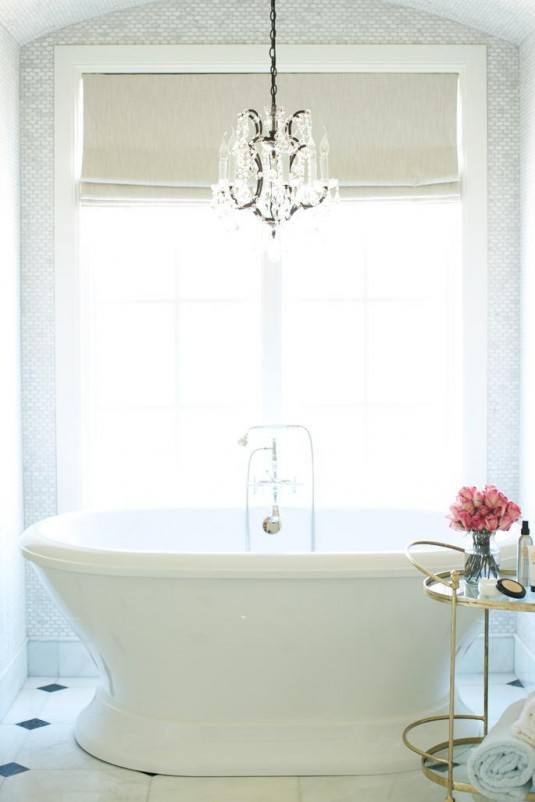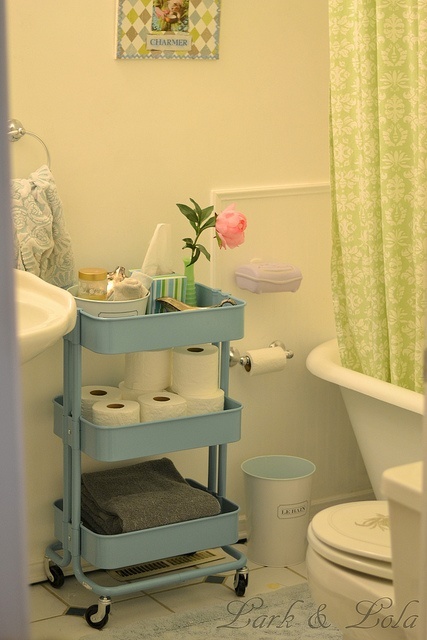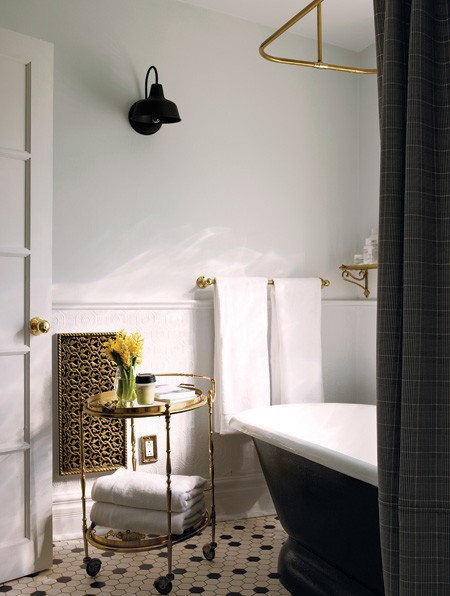 #4 Kitchen
Your kitchen will look more organized and clean with a storage solution like this. You will have everything on hand, which is very important while cooking your favorite recipes.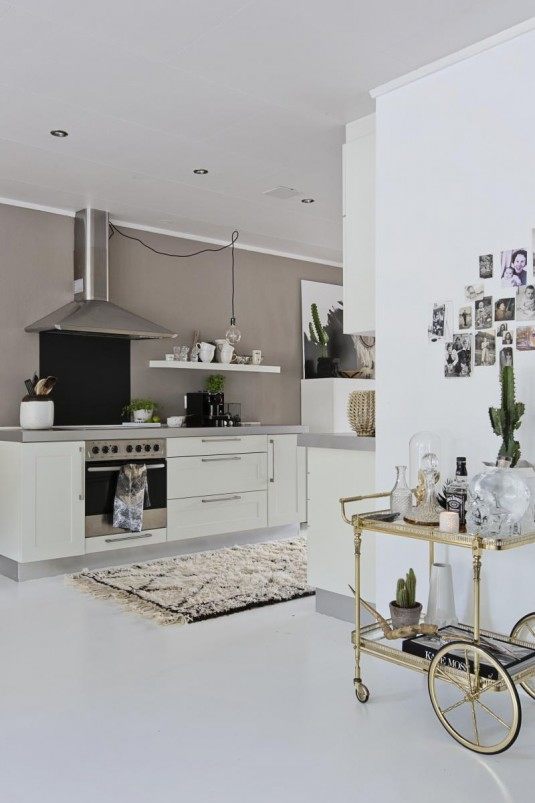 What do you think about these ideas? Do you find them interesting and fun and would you like to decorate your interior with a bar cart? Which idea is your favorite? I would love to know your opinion, so feel free to share your comments below. Thank you for reading! Enjoy in the rest of your day and don't forget to stay up to date with the content of Karma Stream!