Hey my lovely people! How are you? I have a very interesting post for you today that is called "10 Amazing Ways to Incorporate a Home Bar In Your Tiny Apartment". Are you excited?
You may live in a small apartment or house, but that doesn't mean that you can't make your space as beautiful and functional as the other large homes. There are many tips and tricks to make your home home look bigger, but we are not here today to talk about that.
SEE ALSO: 8 Simple Ideas To Make Your Small Kitchen Look Bigger
If you thought that home bars can be incorporated in large spaces, you are very wrong. I have found 10 amazing ideas that will show you that you can enjoy the pleasure of drinking cocktails in your tiny apartment with your friends and relatives easily. Beside the personal pleasure, a home bar will beautify your space-limited apartment and make it look more entertaining.
Nowadays, you can find them in versatile styles and designs, from peaceful island retreats to county western pubs. Enhance your small space with a home bar and make it more exciting and luxurious space for living. Let's check these ideas out and draw some inspiration. Enjoy and have fun!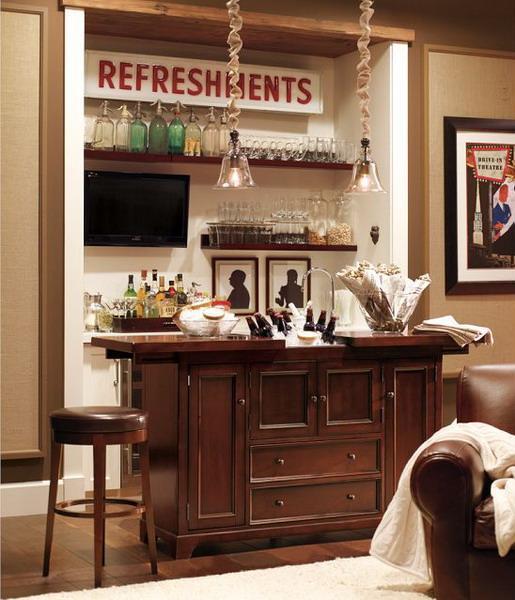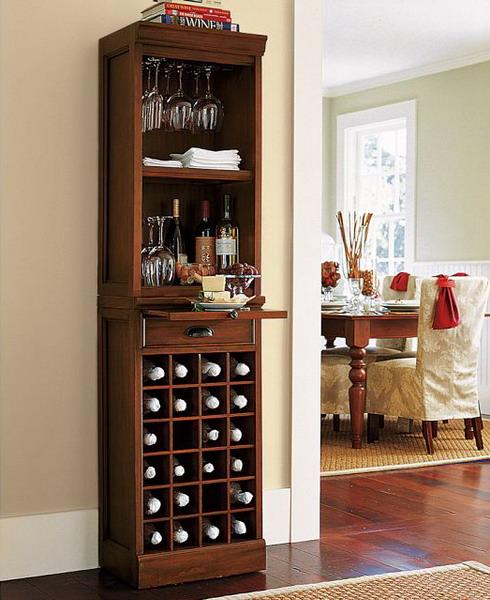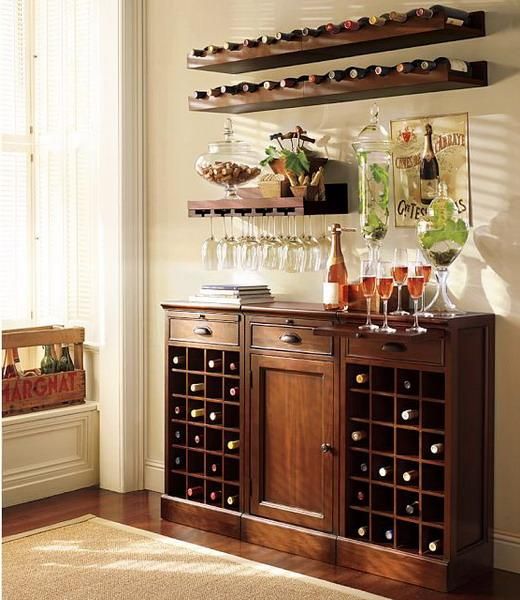 You don't need much space for these home bar designs. You just need to pick a functional and attractive furniture that will allow you prepare the drinks comfortably and enjoy the time spent with your friends. The home bars will create a relaxing and pleasant ambiance and make your tiny apartments more inviting and warm.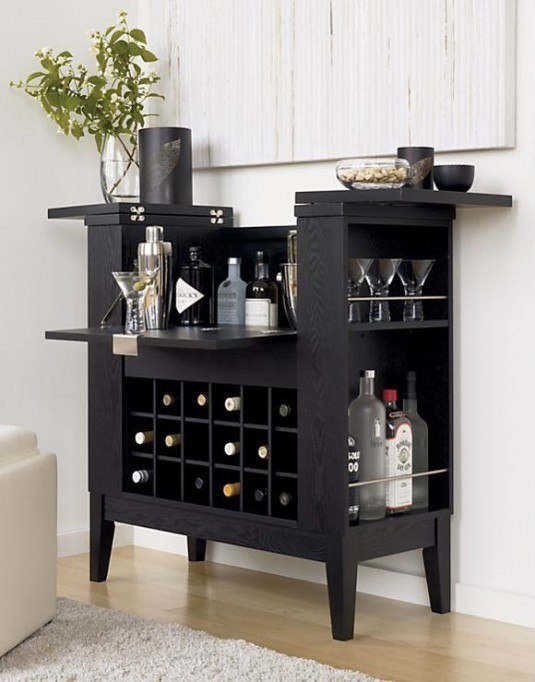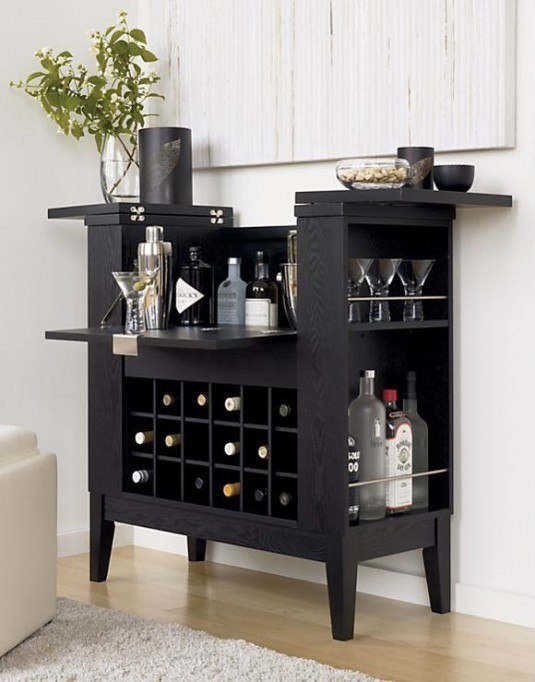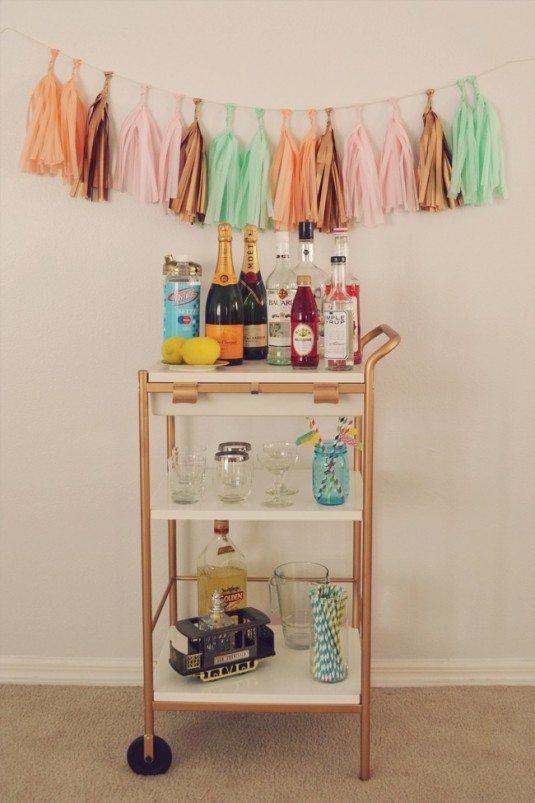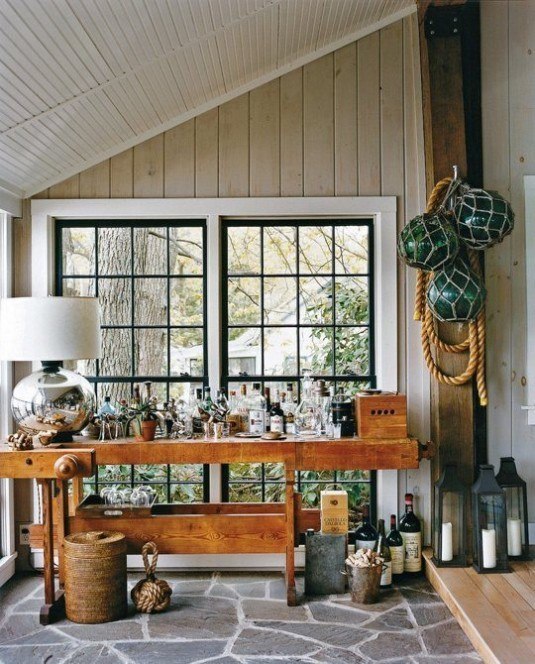 These home bar ideas here are an excellent choice for small and large families and young and middle-age couples. An empty corner is what you need to incorporate a bar cart or a small drawer. Or you can think about turning the space under the stairs into a modern and contemporary home bar! You need to recognize that this is an amazing idea. If you have more free space, you can go with a larger and more interesting home bar design with a few bar stools.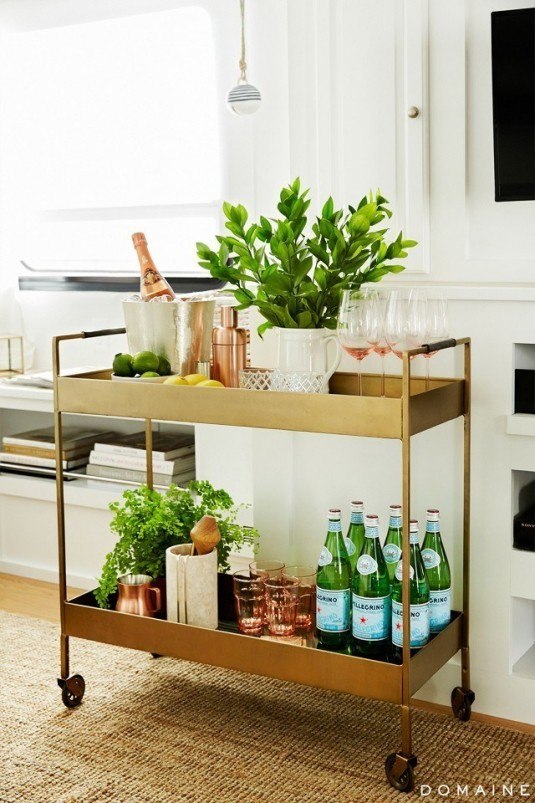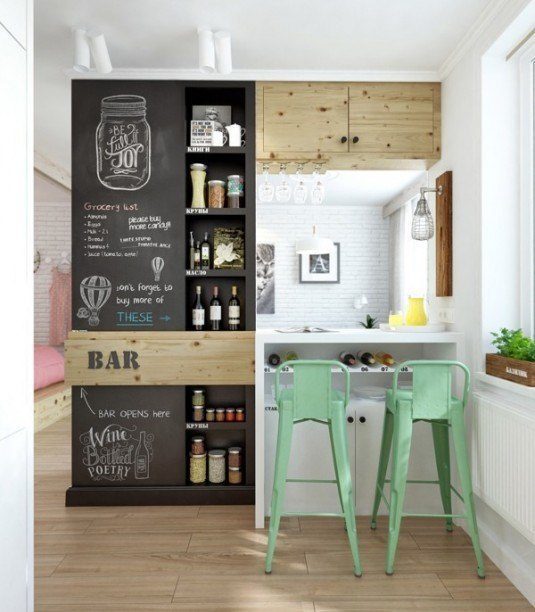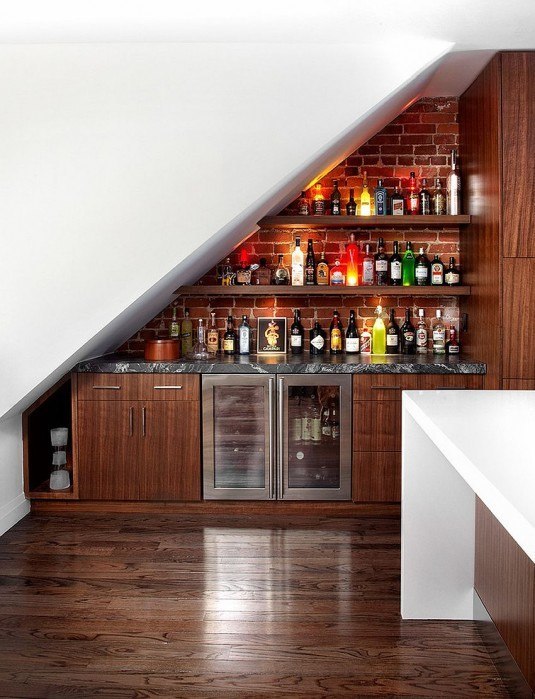 What do you think about these ideas? Do you like them? Would you dare to turn your empty corner into an enchanting and very relaxing zone, where you can drink with your friends and talk for hours? I would love to know your opinion, so feel free to share your comments below. If you have some other suggestions and ideas, you can share them too. Thank you for reading! Enjoy in the rest of your day and don't forget to stay up to date with the content of Karma Stream!