Hey there DIY lovers! I know that you are hooked on DIY crafts because they give you the chance to be super creative and innovative, and you can get so many new items with the help of the ones that you don't use anymore. Scroll down through the photos below and take a look at some Wonderful Ways To Reuse The Old CD's Into Something Useful. I bet that all of you have plenty of CD's in your home, and they don't serve you a useful purpose but only collect dust, and you are thinking about throwing them away.
SEE ALSO: 10 FANTASTIC DIY TEACUP IDEAS
Technology is changing, and the CD's are slowly going to fade away. Well, don't put them in the garbage anytime soon because this article will inspire you to create many interesting DIY projects that you are going to love. Check them out and see what might keep you busy during this winter when you are staying at home to keep yourselves warm. They are just perfect to kill the boredom!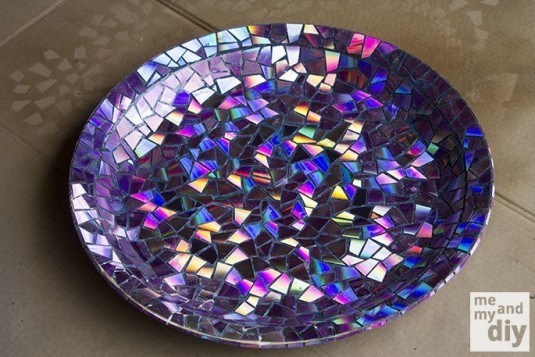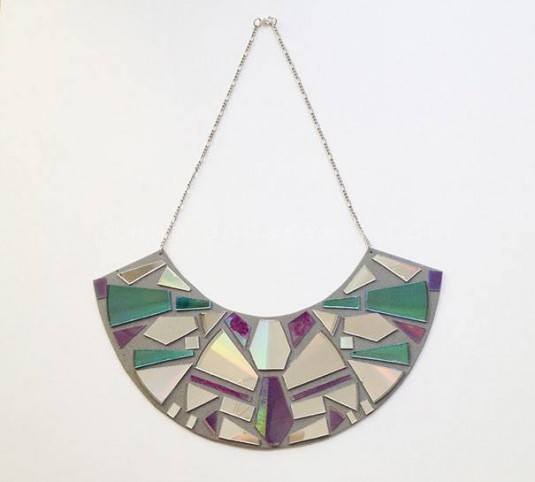 Your brown, dull and boring flower pot can get a little bit more fancy if you just decorate it with broken CD piece. It will shine, and get a completely different look that will perfectly into your modern and contemporary interior.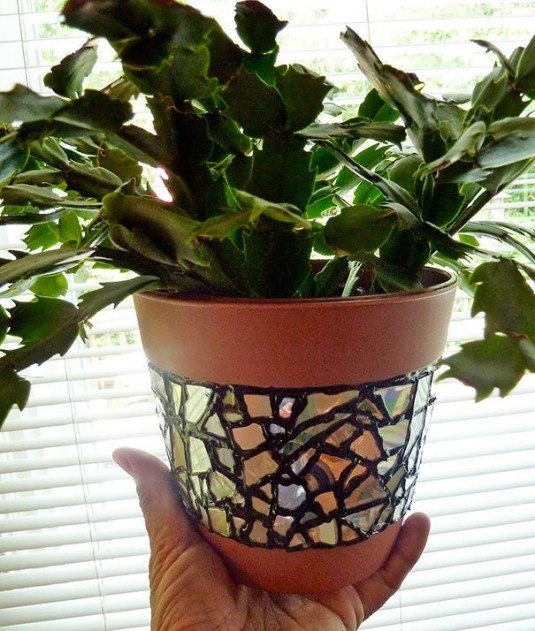 Now it's the perfect time for DIY projects that make amazing Christmas ornaments. This is a cheap way to decorate your Christmas tree, so give it a try and make your tree sophisticated and fancy! What do you think about the design? Has this idea occurred to you before?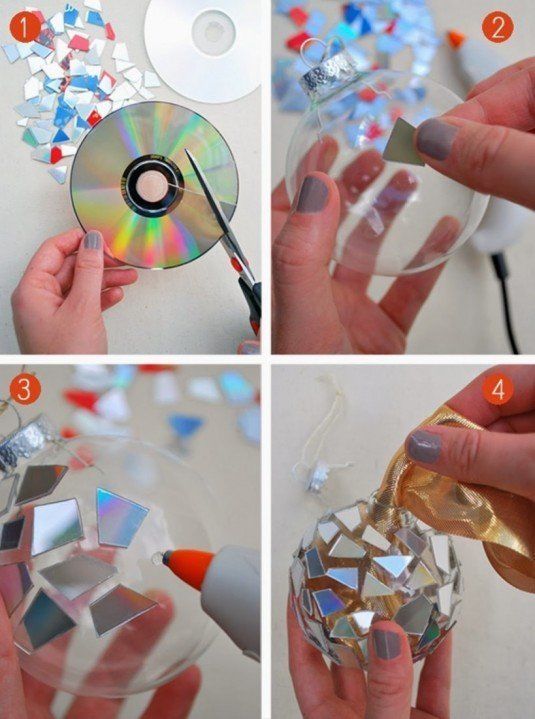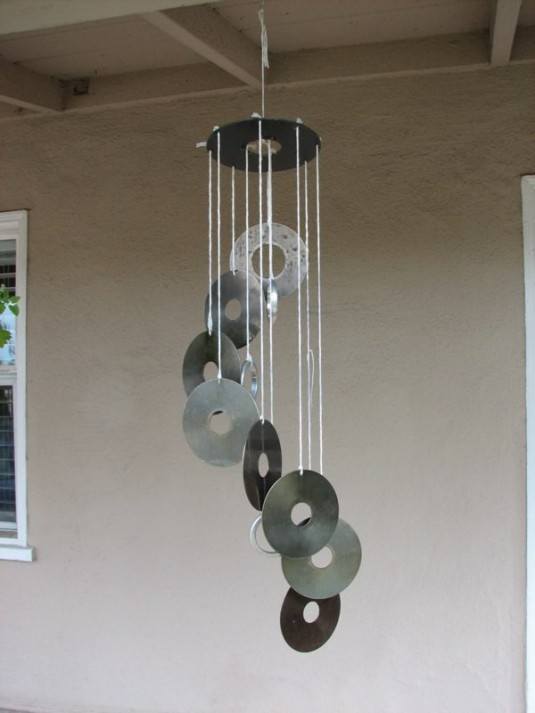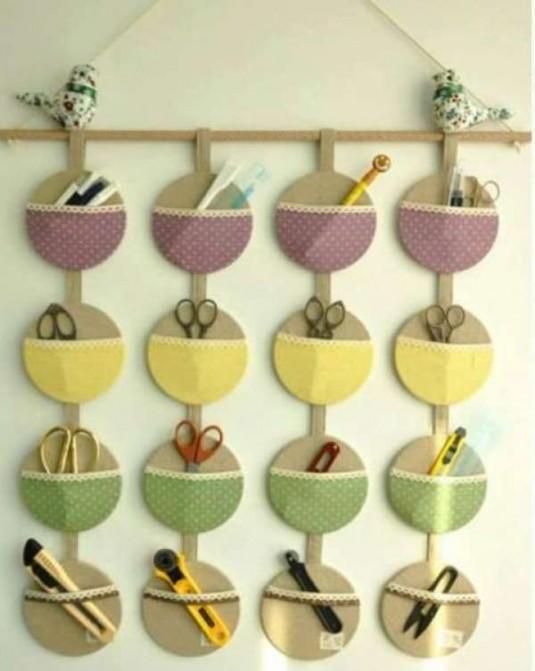 These coasters made of CD will fascinate your next party guests and will put them instantly into a better mood. Share some positive vibes with the help of your old CD's by turning them into cute coasters.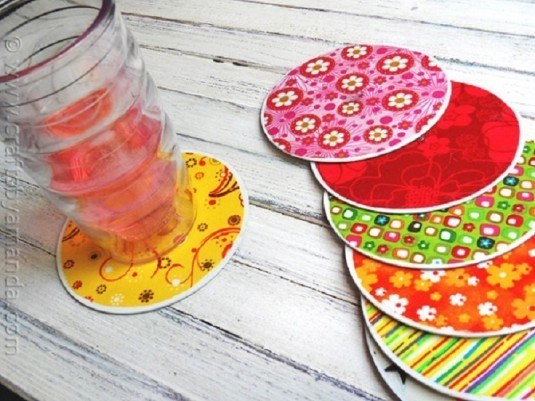 Photo frames doesn't have to be minimalist and boring when in fact they can be so shiny and attention grabbing. This should definitely be your next DIY craft that will find its place in the living room where you can display your most precious moments with everyone who comes to visit you in an amazing fashion.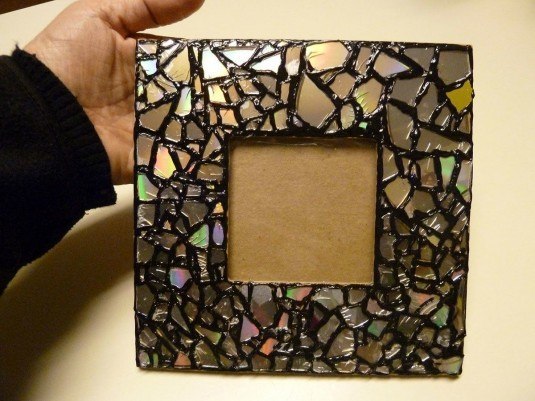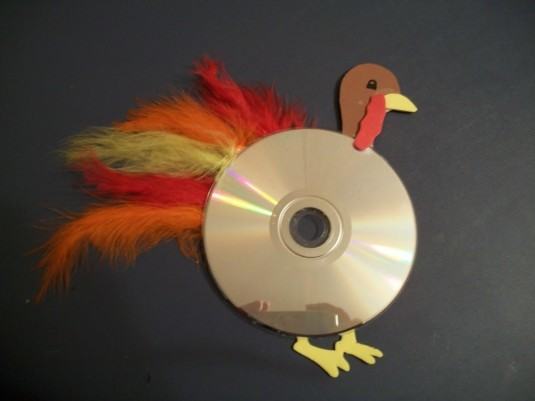 You can even use DVD's instead of CD's and the mix of these two will give you outstanding result. Your DIY project will sparkle and get everyone's attention under the sun light.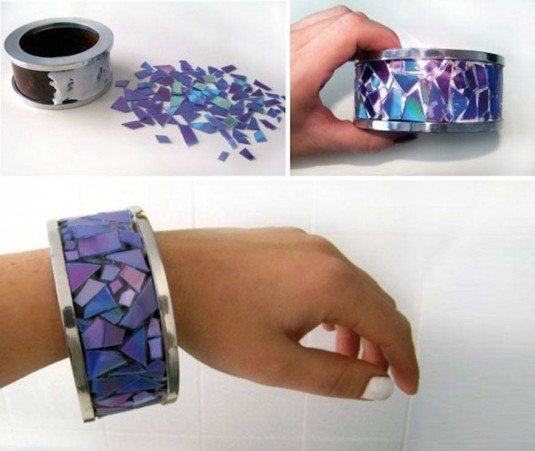 Just purchase a clock mechanism, get an old CD and you will have a brand new clock to hang in any room in the house. All of the ideas here are super easy and inexpensive, so they are worth giving them a try. Which idea managed to catch your eye the best? I would love to get to know your preferences of style, so make sure you keep me posted in the comments below. Thanks for reading, and come back soon for more fresh inspiring ideas!