Colors play a crucial role in interior design, and getting the right hues for your home is very important. In this article I'm going to share with you some Magnificent Marsala Interiors That Will Steal The Show In Your Home. If you are looking for some color inspiration that will spice up the look of your home, you are at the right place. Every year Pantone does a extensive research to find the perfect hue that represents the globe as a whole, uniting people from around the world through the art of color.
SEE ALSO: Fascinating Emerald Green Interiors That Will Take Your Breath Away
Their pick this year is on rose quartz and serenity, but these two colors seem to gentle, and according to me they are perfect for the nursery designs. Their last year's choice was marsala, which personally I like more, so that's why I have collected all of the designs here featuring the marsala color, to show you how great they were. Check them out and get inspired!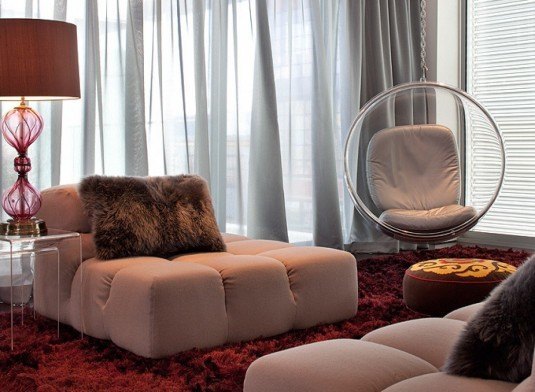 The marsala color reminds us of the earthly red-brown roots and has natural earthiness that gives richness to any interior. It's a really sophisticated tone that makes every space appealing, classy and stylish.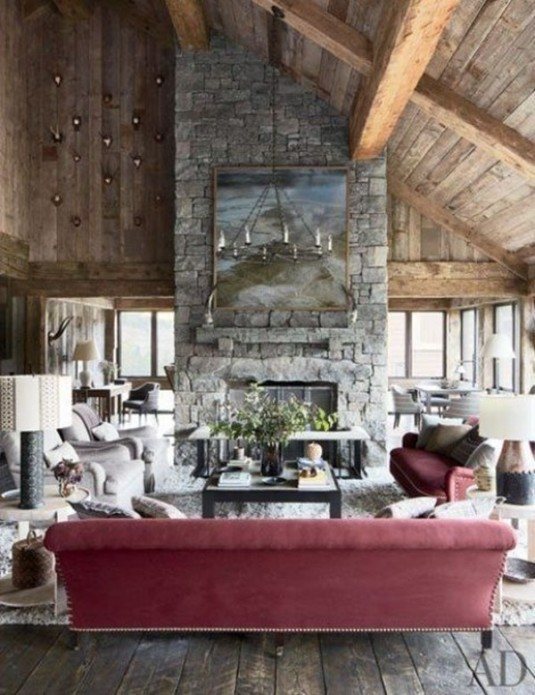 If your living room seems to you a little bit dull and monotonous and you wish to add some pop of colors here and there, the marsala color is just the right way to do. You can achieve a gorgeous look by effortlessly placing a marsala carpet in the middle of the room. The space will instantly become more interesting and warm.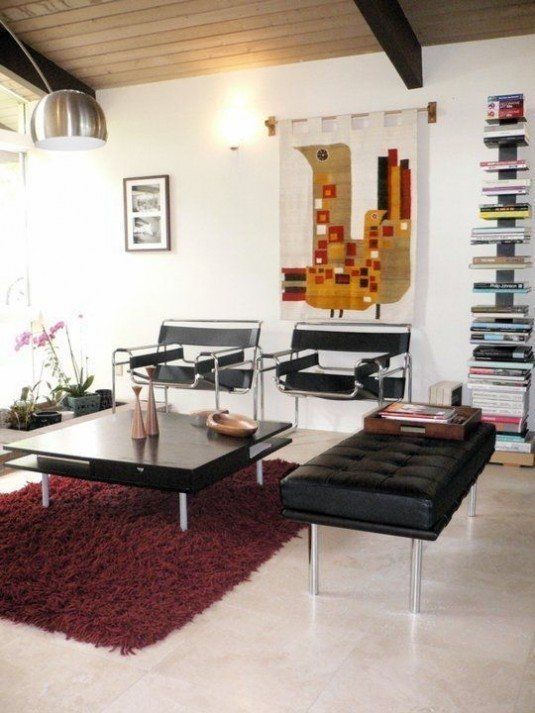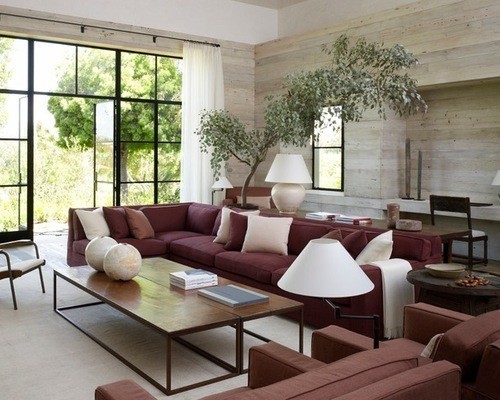 The marsala color is great to be the main color of your kitchen as well. Design your kitchen in this marvelous color and make it out of the ordinary and eye-catching. You will enjoy cooking in such a warm environment for sure!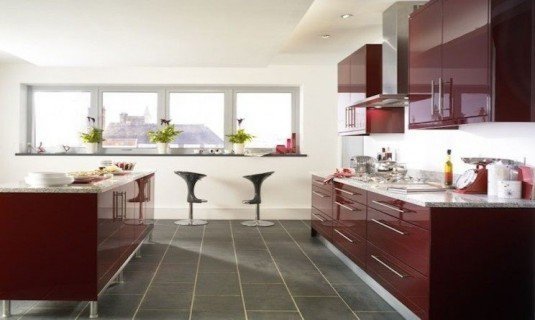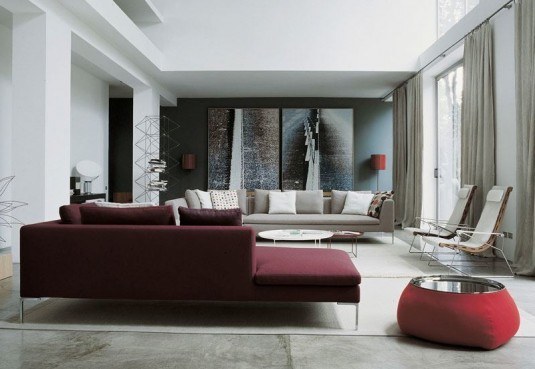 Are you bold and daring enough to add marsala furniture in your living room? It's a color that gives boldness, stability and confidence in any area, and will make a visual contrast that will spice up the things a little bit. What do you think about the design below? The marsala sofa adds some playfulness in the room, doesn't it?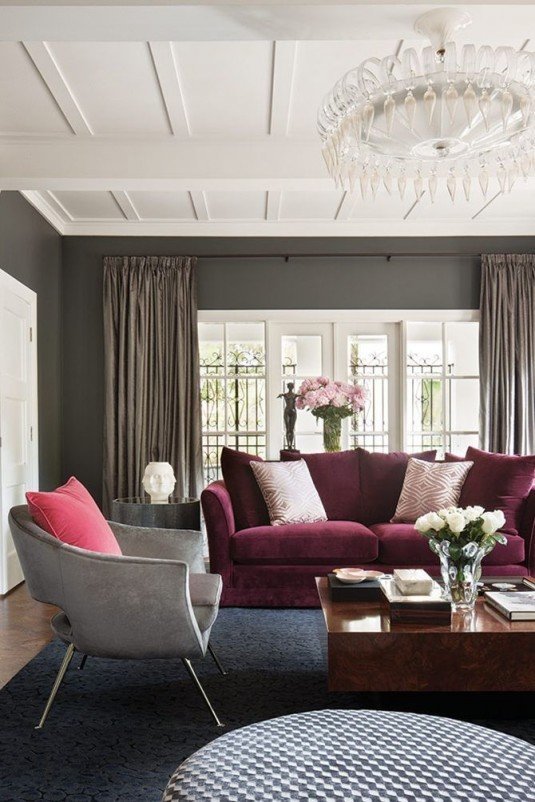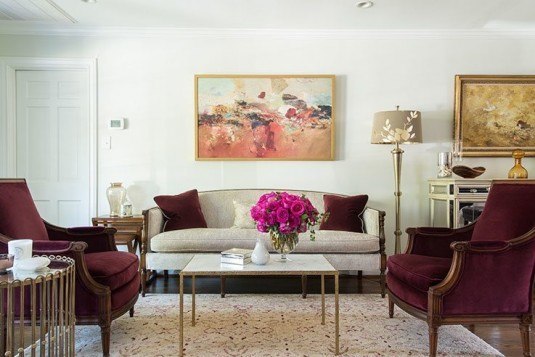 What do you think about the interiors so far? Marsala is an extremely diverse, versatile, elegant, sophisticated, luxurious and warm, drawing, and can easily fit in your entire home while having a comforting effect. It's not hard to implement it in your house, so give it a try and you will fall in love with this color forever.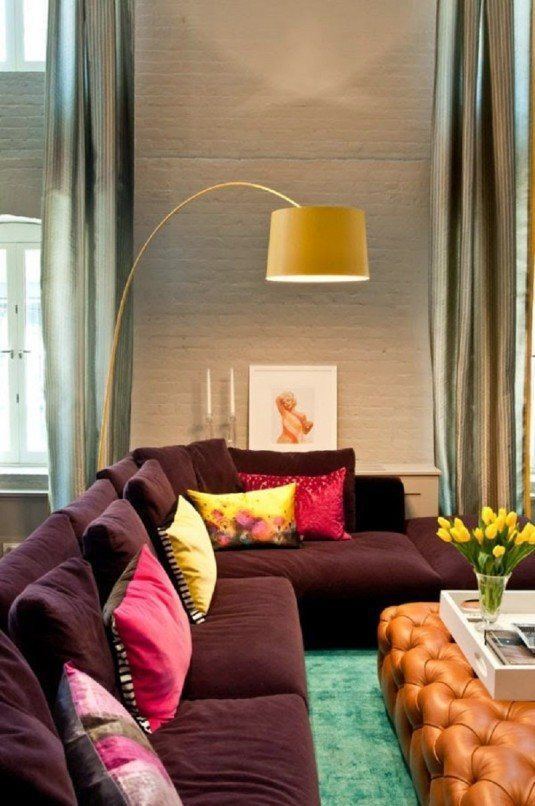 Painting the walls in marsala is another easy way to pull of the look. Have you thought about giving your home a whole different dimension by painting the walls in some color? I would love to hear from you, so let me know in the comments below whether you like the designs!