Hey there my lovely readers and book lovers! How are you? For today, I have a very interesting post that is called "10 Amazing Ways to Reuse Old Books". Are you excited?
SEE ALSO: Alternative Book Storage Ideas That Will Fascinate You
If you don't have much space to store your books, then you are probably thinking of throwing them away. Stop! There are plenty of options that are much better than that. You can donate them or just reuse them! If you want to improve your diy skills and techniques, and create something interesting and fun, then you should definitely try to make something out of your books. You will be surprised when you see how many interesting things can be made, like a knife holder, jewelry box, planter, bird house, etc. Let's take a look at the ideas below and draw some inspiration. You may find your next project here who knows. Enjoy and have fun!
If you want to make your kitchen more fun place for cooking, then you should definitely take a look at the knife holder below. It is very easy to make and all you need is a few books and a rope.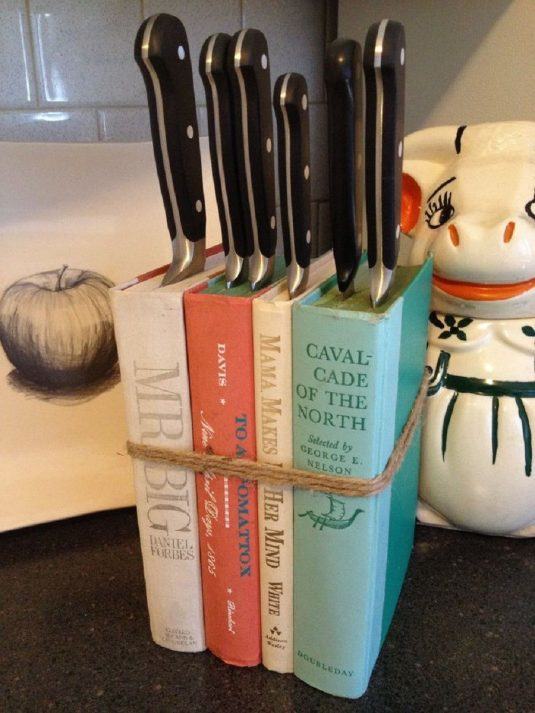 Those who love planting, should definitely take a look at the idea here, because it is amazing. Books can be great planter alternatives, so go ahead and plant some herbs.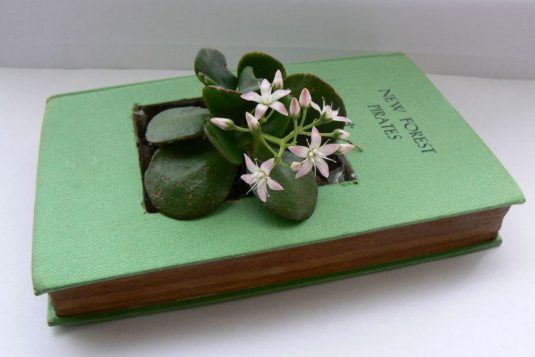 You can make a beautiful clutch out of a book. This idea is very chic and stylish and will fit your outfit great.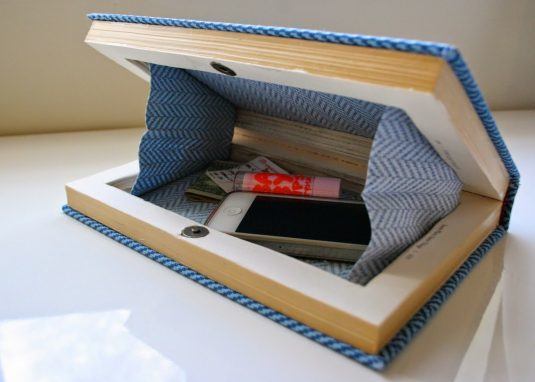 You can also make magnificent floating shelves with books. The idea will fit any bedroom perfectly.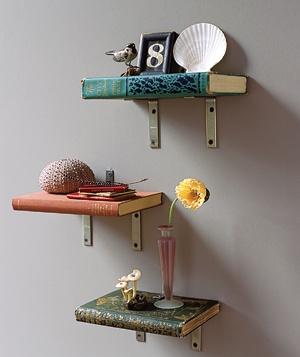 Magnificent way to store all of your books and beautify your coffee table, don't you think? I really like the idea and I find it very interesting and fun!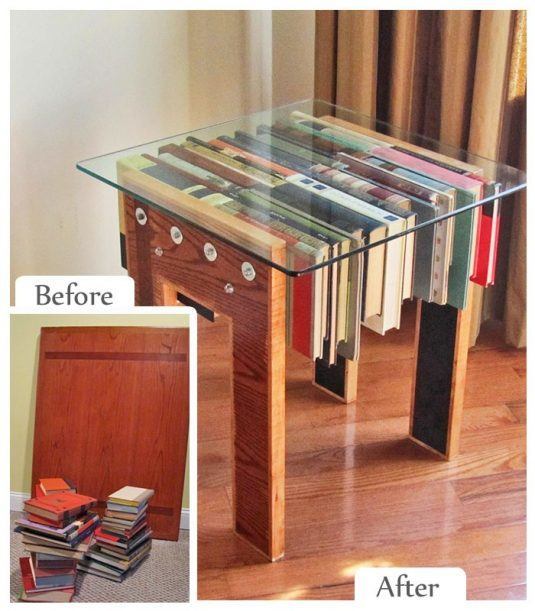 You can give a new look to your old lamp easily. If you want to add a vintage touch to your space, then you should definitely go with this idea.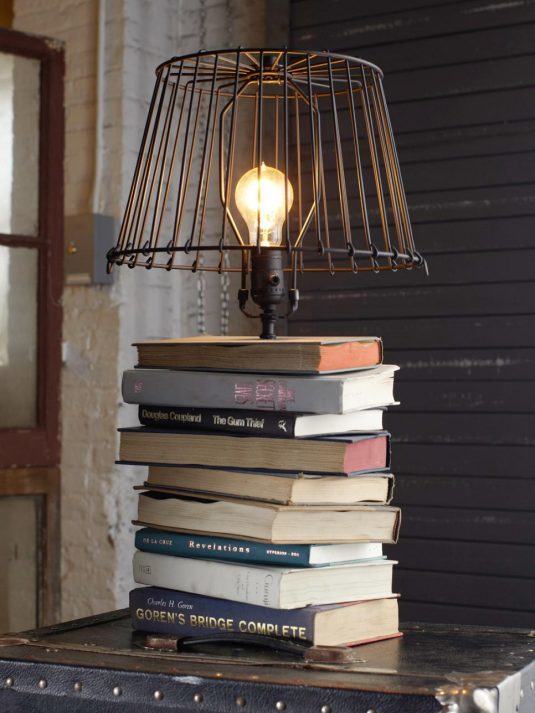 A beautiful nightstand can also be made out of a few books. You can paint them in any color you want for more interesting look.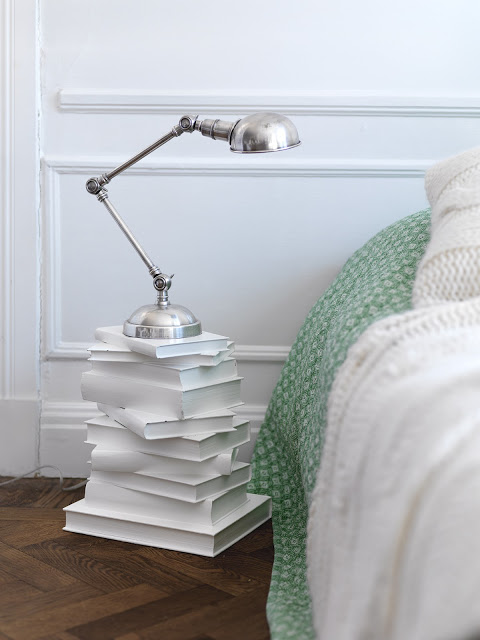 The ladies that want to organize their jewelries, should definitely take a look at the idea below. This storage solution is very functional and very easy to make.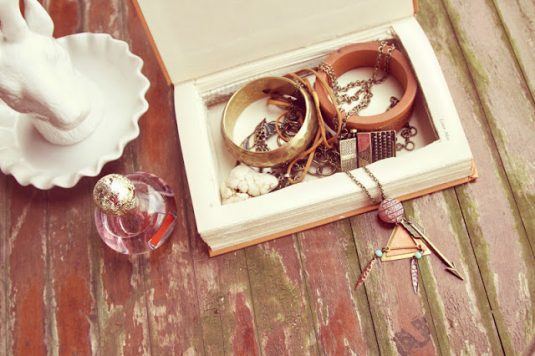 If you want to keep the things on your desk organized, then you can make a wall mounted shelf, where you can put the letters that you get or the notes that you take.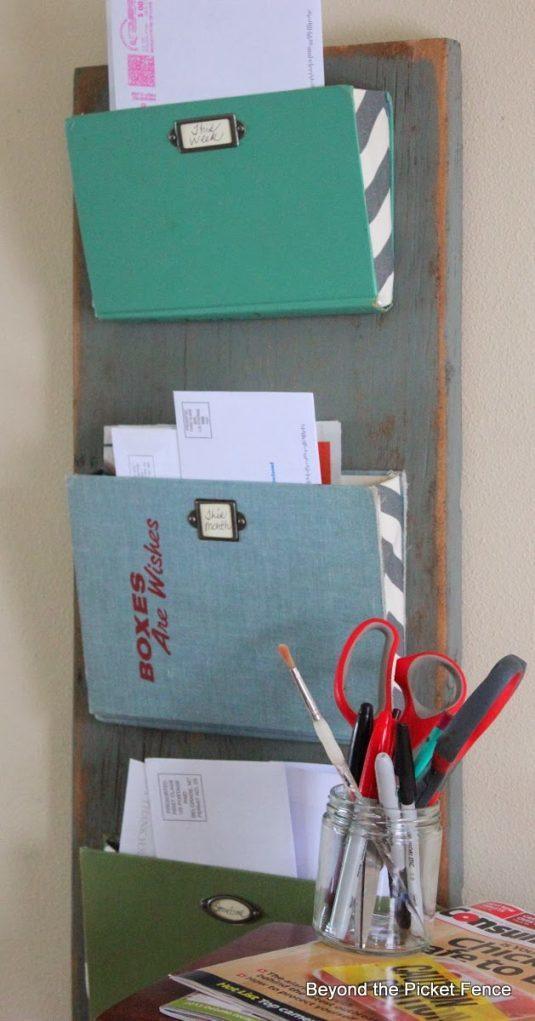 You can make a beautiful bird house for your yard easily and quickly too. The idea is great, isn't it?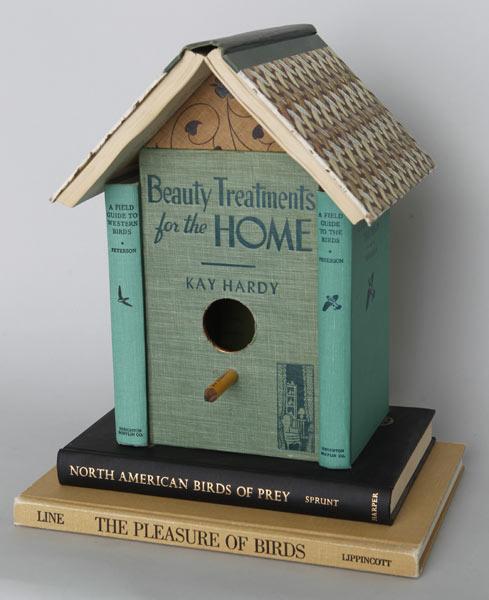 So what do you think about these ideas to reuse old books? I would love to know your opinion, so feel free to share your comments below. Thank you for reading! Enjoy in the rest of your day and don't forget to stay up to date with the content of Karma Stream!