Hey there Karmastream readers! In this article I'm going to show you some Alternative Book Storage Ideas That Will Fascinate You and will make you forget about the regular bookshelves. There are so many different ways in which you can store books and will make you totally neglect the ordinary and traditional shelves. The designs that I have collected for you will add an interest to your interior and will make it look modern and contemporary. If you have tons of books in your home, you shouldn't miss the photos below for nothing in this world. I'm sure that you would love to recreate some of the designs and store your books in a fantastic ways. Check them all out and see what I'm talking about!
SEE ALSO: 10 Unique Ways to Display Your Books
Crates are just perfect for DIY projects, and they are also awesome for book storage. If you wish to add them to your walls, just get one crate and cut it in two halves. In this way you will double the storage amount and you will have plenty of space to store your books and magazines. It's great that you can easily paint the crates in any color you want so they can fit into your existing home decor.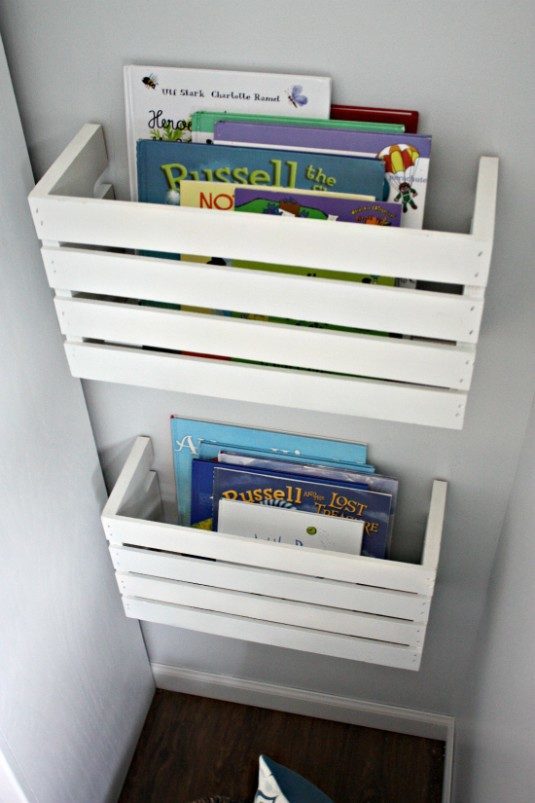 Have you recently replaced the rain gutters from your house and you are about to throw away the old ones? Wait and stop for a second to think the wall where you can attach them. They can hold and display your books just perfectly!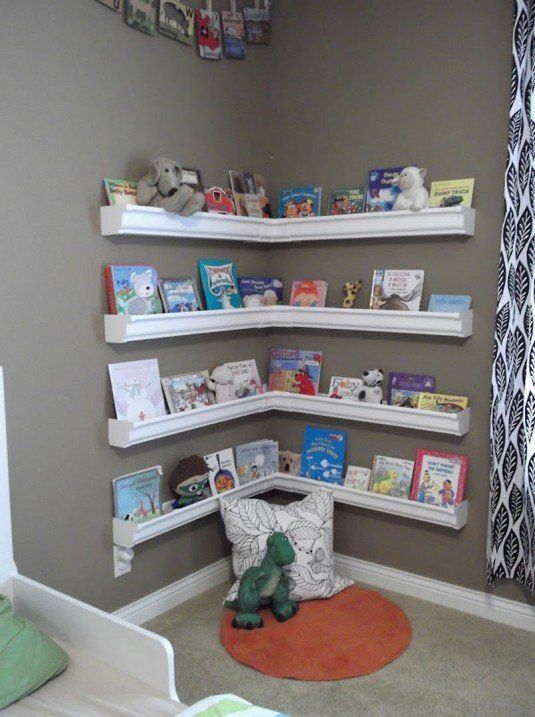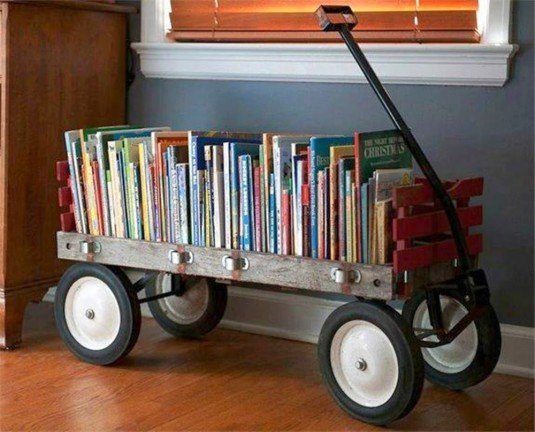 If you want to take proper care of your books in order to save them from dust and changes that happen as time passes, we suggest you to store them in boxes which can be closed. In this way you can put them anywhere and they will keep their primary state.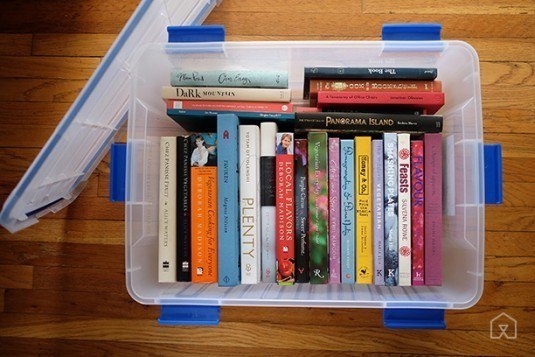 If you think that the pipes that go through your room are ugly and they are ruining the complete picture of your room, why don't you turn them in shelves? Arrange your books on them and see the difference they make.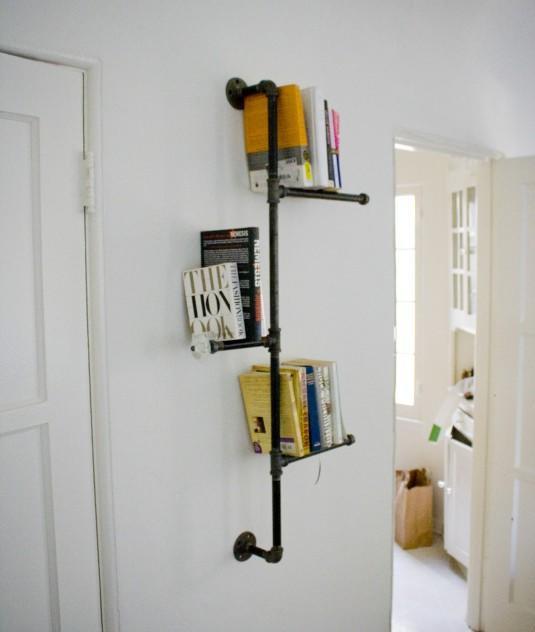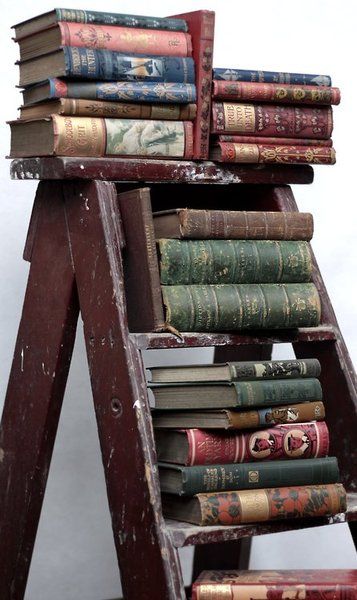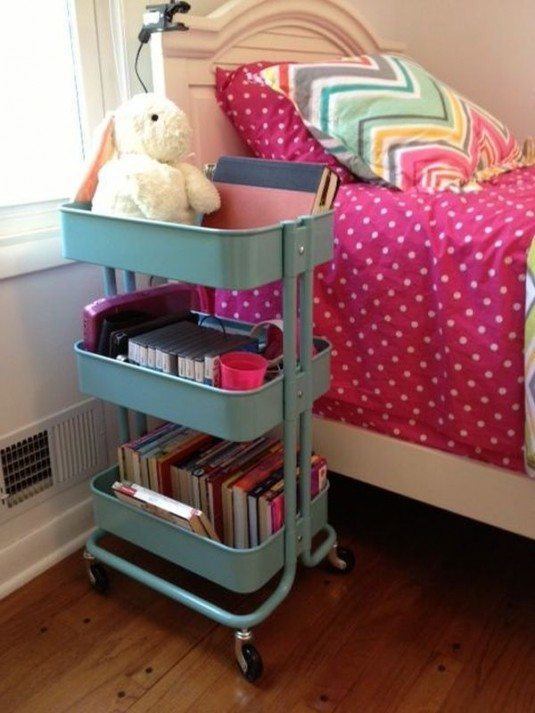 Has it ever occurred to you that the old piano can be turned into a book storage? It's a fantastic design that will leave everyone speechless. You will for sure get many compliments for the unique and original design.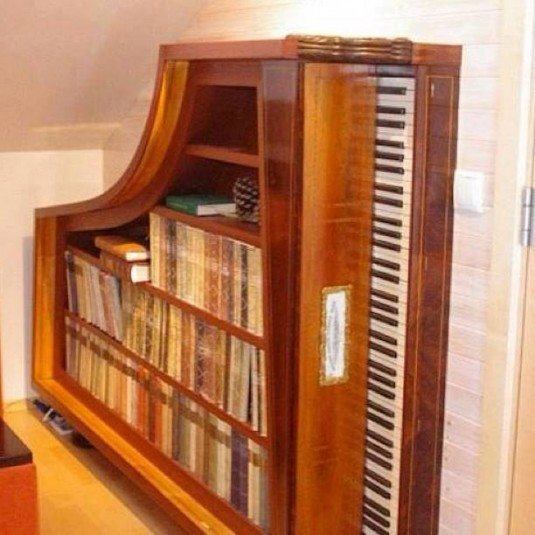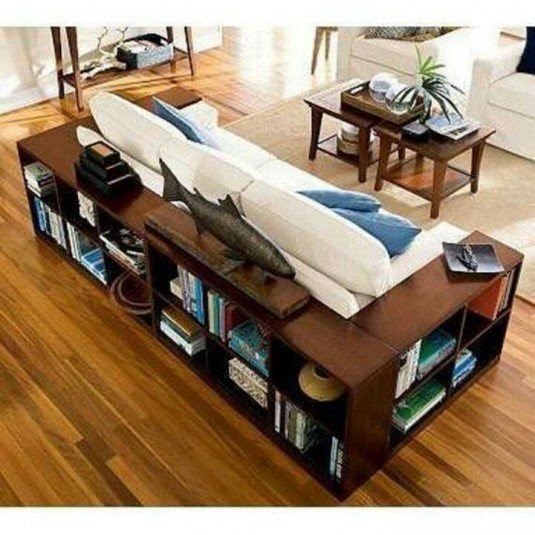 I really like the furniture which allows you to store books on every side of it. If you can get this armchair, I'm sure that it will become your favorite reading corner! How do you like the design?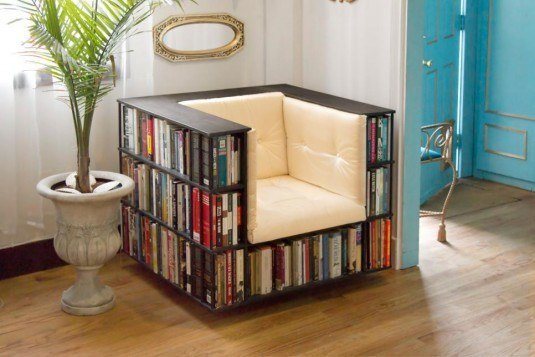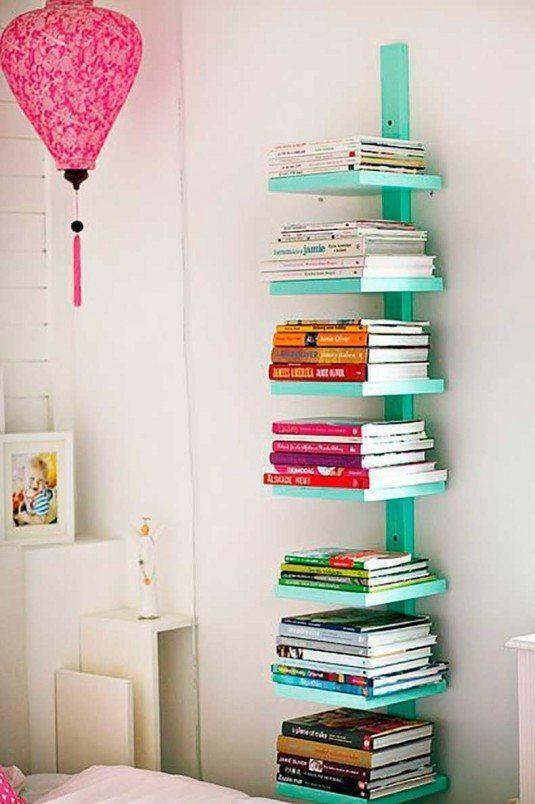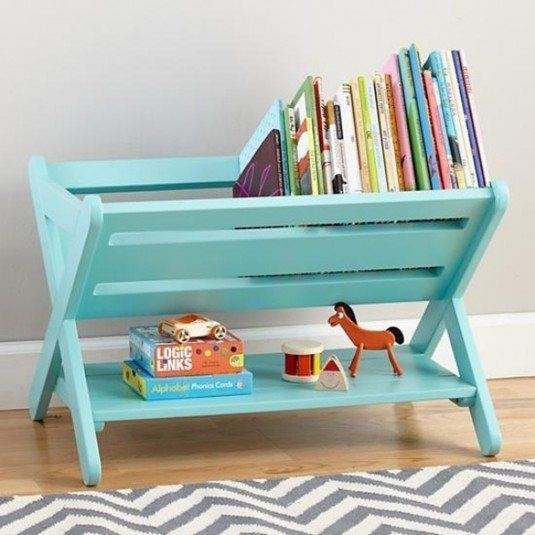 Have you already managed to find an alternative way to store all of your books and magazines? There are some pretty amazing ideas, aren't there? Which is your favorite book storage option? Let me know in the comments below. Thanks for keeping up with us and come back tomorrow for more fresh inspiration!