Hello my dear people! How are you? Spring is just around the corner, which means that we should go out and clean all that mess in our yards. I love spending my free time there, so I have many ideas on my mind. For today, I have made you a collection of 13 interesting ways to enhance your backyard with wooden crates. Are you excited?
SEE ALSO: 20 Adorable Hanging Gardens That Will Make You Say WoW
I'm sure that you will like all of these projects below, because they are very easy and quick to make. Plus, they are very cheap and will make your yard more interesting place for you and your friends.
Wooden crates can also be used as planters. You can place them on the wall or hang them on the walls of your house or on the fence. You can also create various shelves for your yard to display your gorgeous flowers, gardening tools, and any other item that needs to be stored.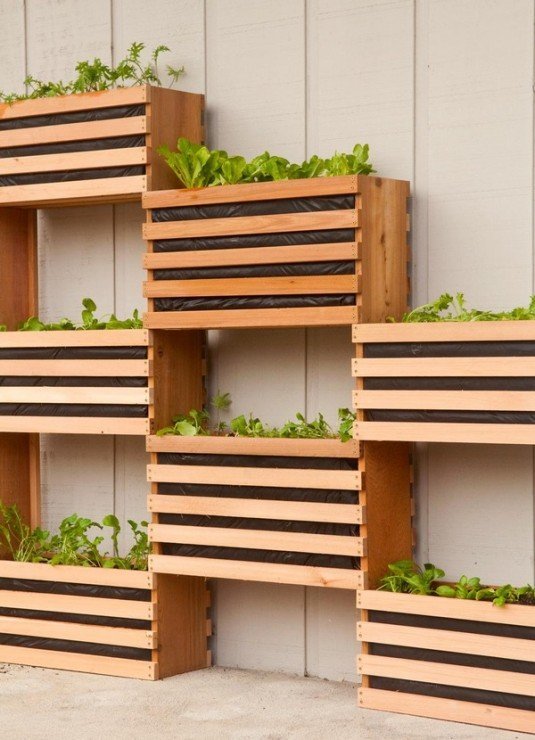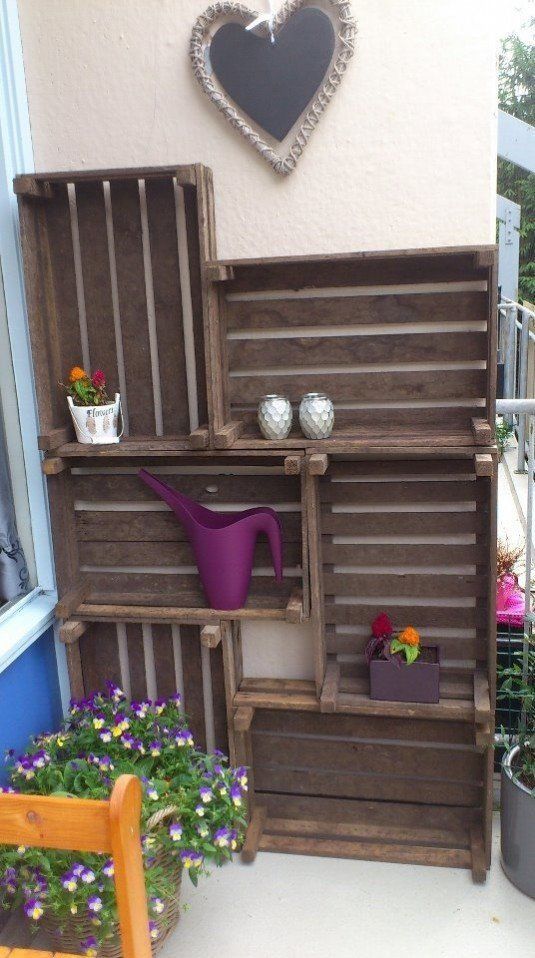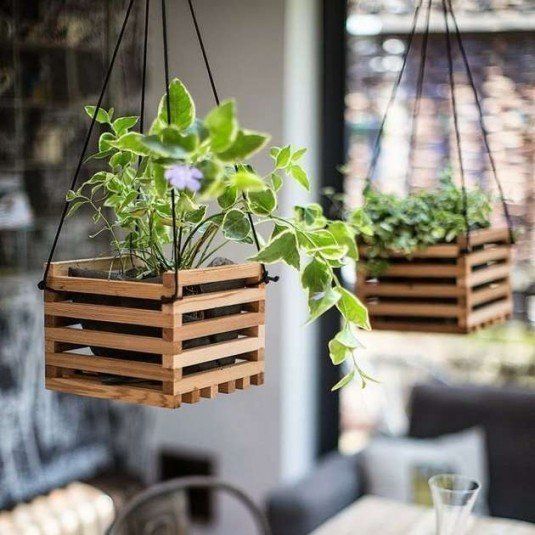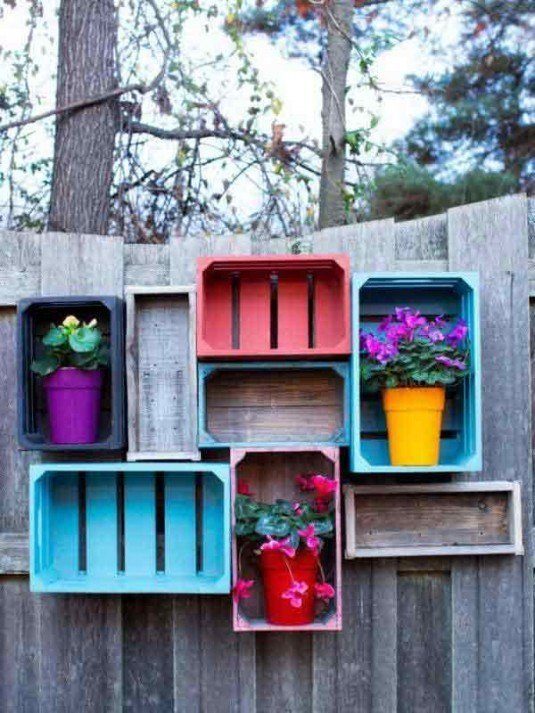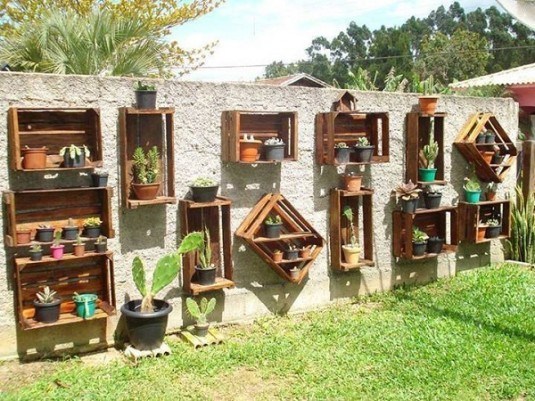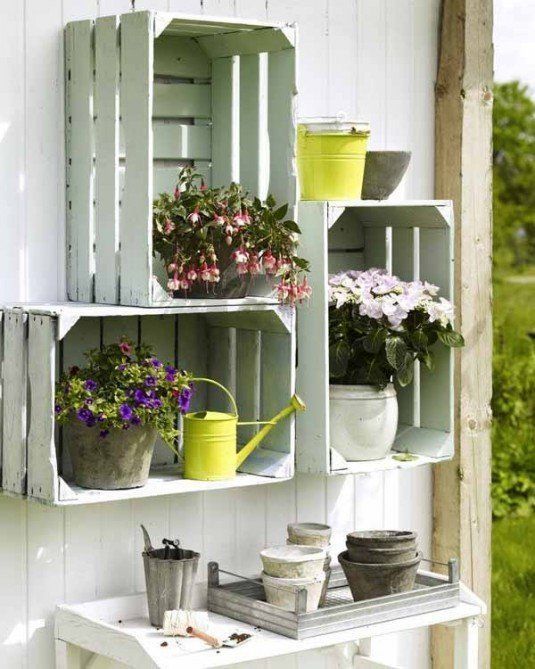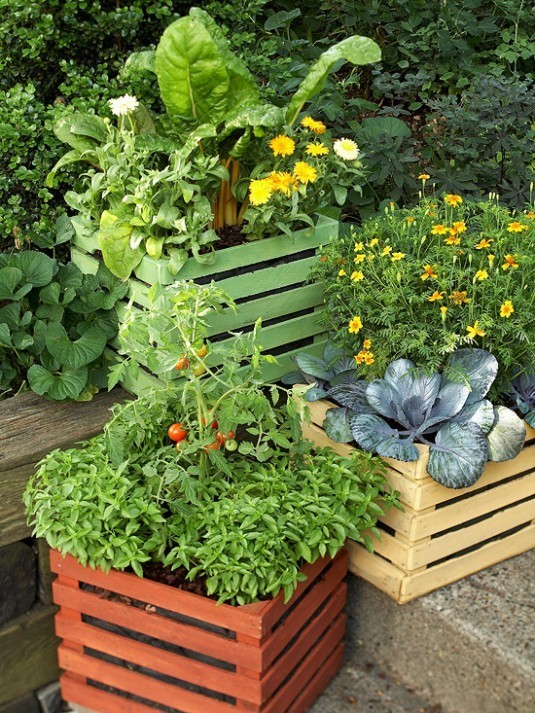 You can paint the crates in any color you want and make a functional bench for your entrance. If you don't have much space in your shoe cabinet, then you can store the most worn shoes here.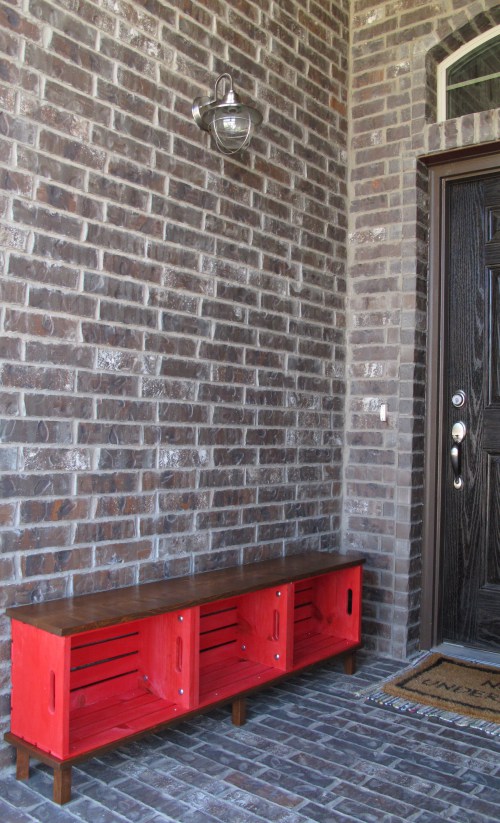 If you want to make your yard more interesting, entertaining and inviting, you should definitely see the idea below. It looks awesome and will make your yard more lovable.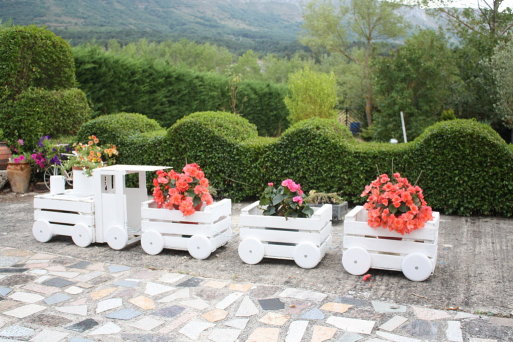 If you are space-limited or you just don't want to spend a fortune, then you can consider making a small coffee table out of a wooden crate. If you want to make the tables look more interesting, you can paint them in some bold color.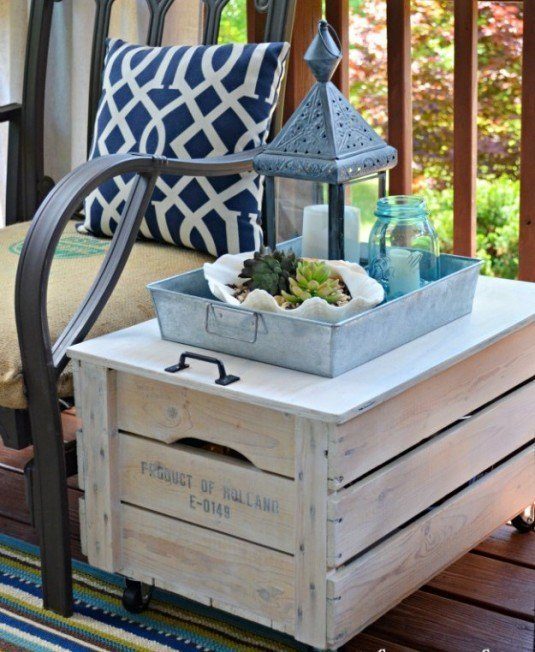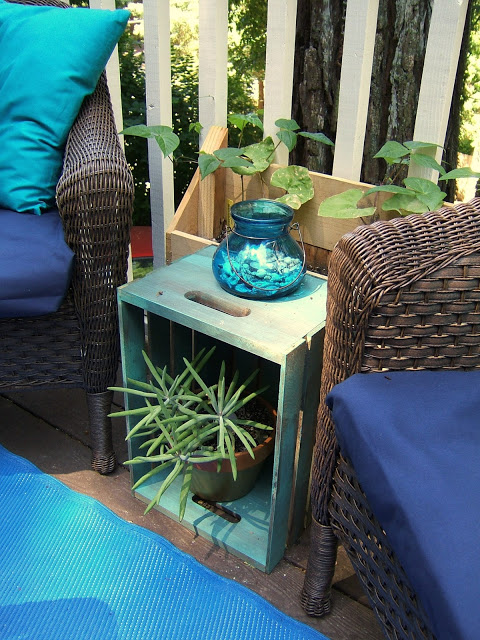 You can make a wonderful "shoe parking" for your entrance with two wooden crates. This is a very interesting and fun idea to organize your shoes. Plus, your guests will know where to put their shoes if you add a sign shoe parking.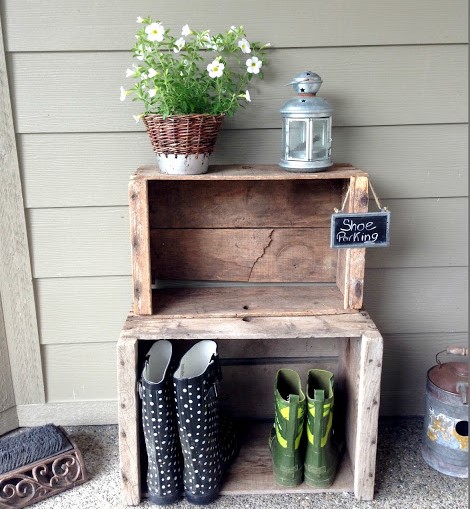 So my dear people, what do you think about these ideas? Do you find them interesting and fun? Would you dare to reuse the old wooden crates and make a coffee table, planters or some other project to beautify your yard. I would love to know your opinion, so feel free to share it below. If you have some other interesting projects to show me, please share them too.
Thank you for reading! Enjoy in the rest of your day and don't forget to stay up to date with the content of Karma Stream!