I'm so excited to show you How To Repurpose Old Cassette Tapes In Remarkable Ways! What about you? Are you from that generation that used to listen to music on cassette tapes, you are definitely going to be fascinated with the awesome ideas, and if not you are going to wonder that a cassette is. There are not many people who still use the cassette, but I'm sure that some of you already have them in your home. If you wish them to make them part from your interior, the ideas below are going to get you inspired. The cassette tapes can be used both for aesthetic and functional purposes, so find the one that will best fit into your home. The options are truly endless!
SEE ALSO: Great Ways To Repurpose Bike Gears In Home Decor
What do you think about making a cassette tape book? It's a pretty east craft that you would be able to make in no time and you will end up having a wonderful notebook for writing down all of your important events.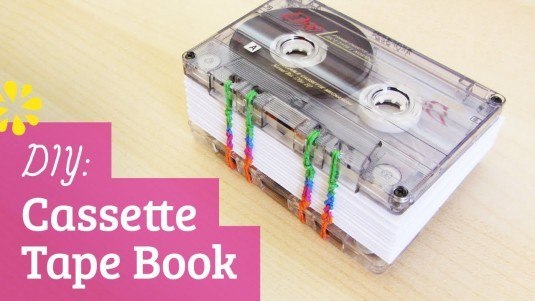 Color the tapes in any color you want and make a contrast in your home decor by using it as a decoration around your flower vase. It will surely catch many eyes!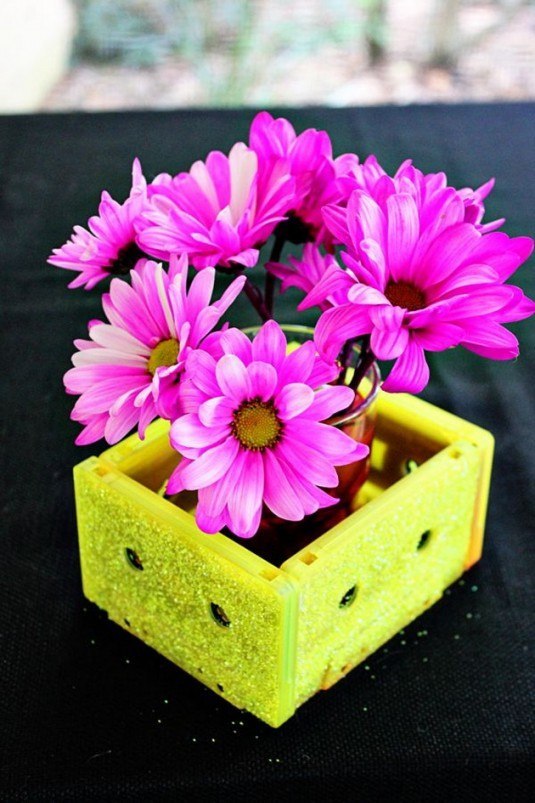 If you are feeling crafty and you want to express your artistic side, I have an idea for you. The design below is a perfect addition for any wall in your home. Get some paint and brushes and draw whatever you want on them. Forget about buying expensive pieces of art when you can do some amazing projects on your own by repurposing the old and useless cassette tapes.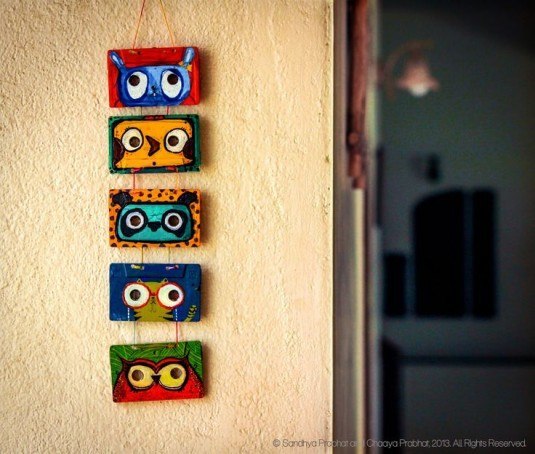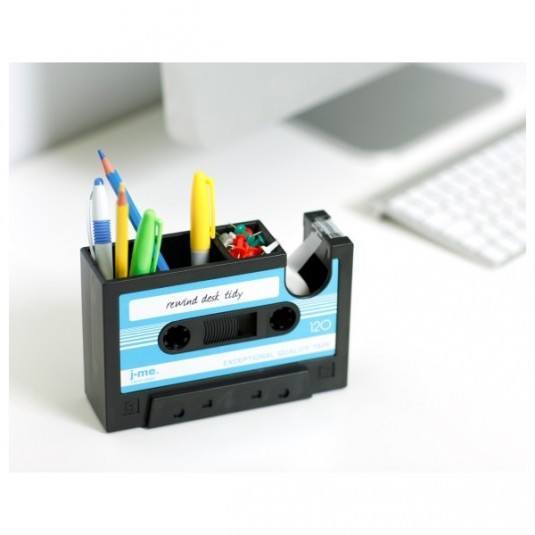 Update the look of the stool you are bored with with some amazing cassette tapes in just a few minutes!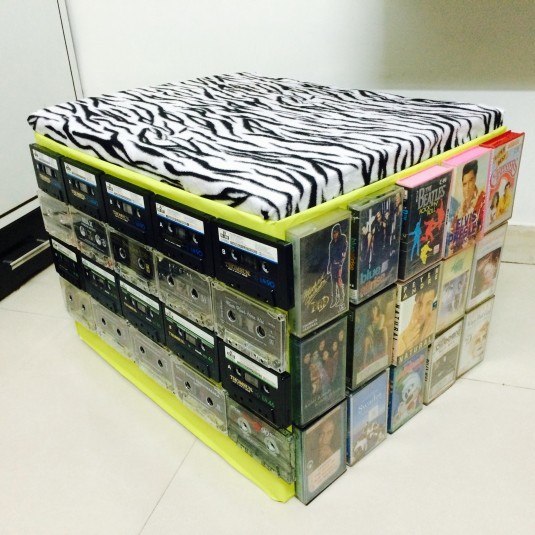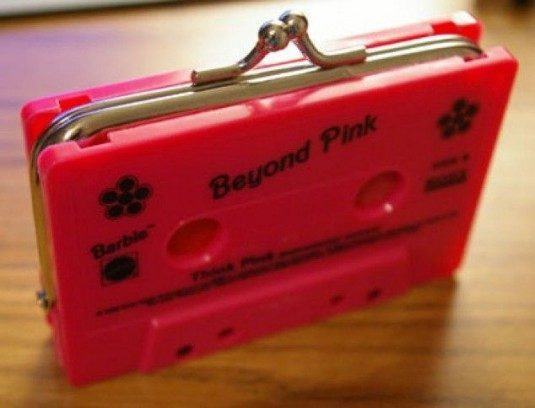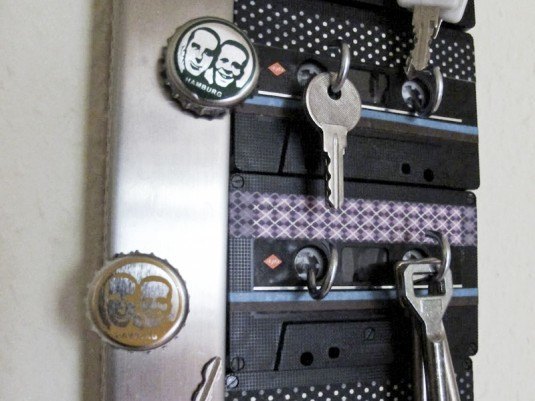 The cassette tapes can make quite a statement especially if they are used in a big way. How do you like the lamp below? Its design is really eye-catching and I would love to add it into my living room. What about you? Would you like to make the cassette tapes a part from your lamp?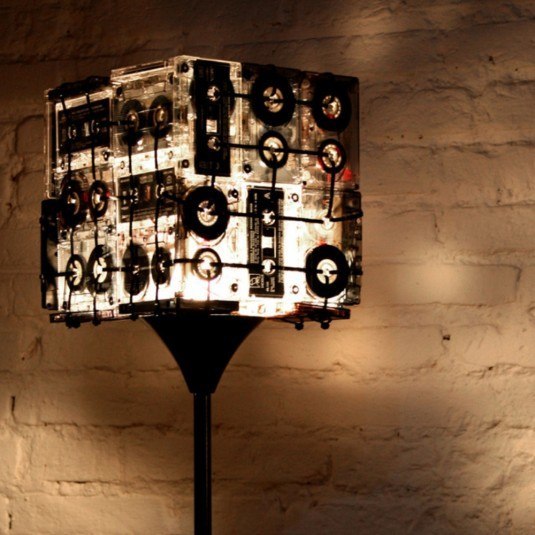 What do you think about turning an old tape into a watch? There are two holes which means that you can create two clocks which will show the time in two different cities in the world. If you are in one city and you work with people form another country in a different time zone, this would be a nice addition in your office!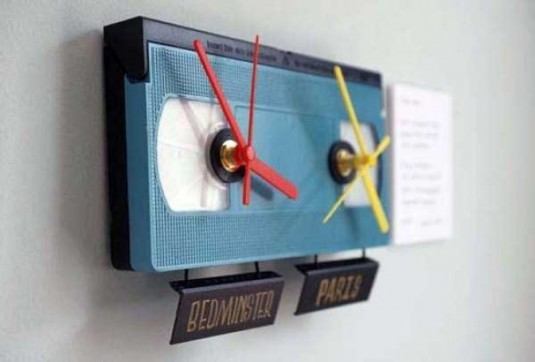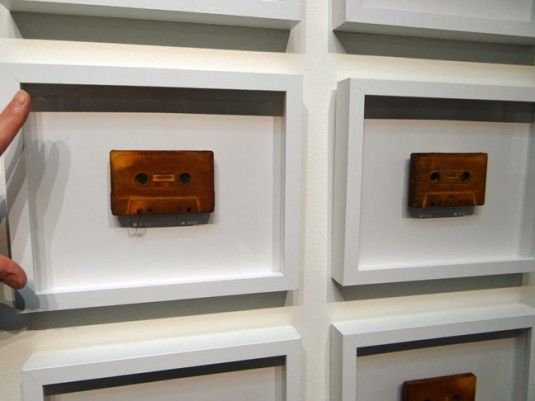 I really love this great storage option for all the makeup brushes I have in my room. This is surely going to be my next DIY project because it's very functional and aesthetically pleasing to the eye. I would love to make the cassette tapes a part from my interior since they remind me of great times. What about you?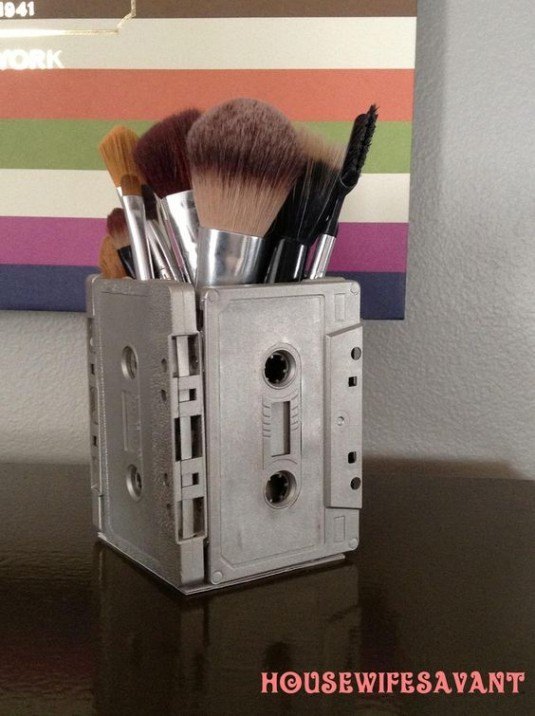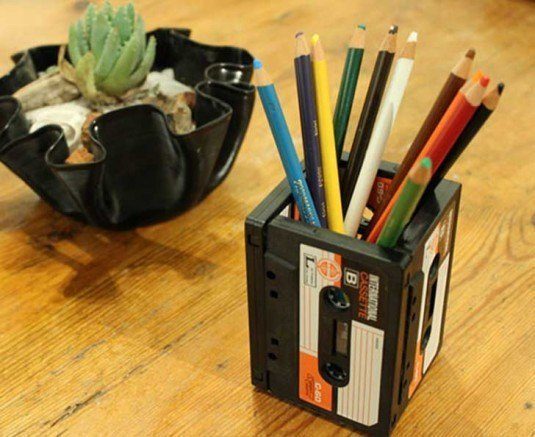 Which design are you going to recreate soon? Keep me posted in the comments below!