Hey there DIY lovers! Are you ready to get down to work and make some interesting projects that repurpose gears? If you have recently broken your bike, and you want to use the parts for some other functional purposes, browse through the photos below and get inspired. Take a look at the Great Ways To Repurpose Bike Gears In Home Decor and recreate your favorite looks. I bet that more than one design is going to catch your eye. Bike gears are not a common sight in interior designs, and they are going to make a huge statement wherever you add them. Scroll down and see the wonders they can do in home decor!
SEE ALSO: How To Reprupose The Metal Toolbox In Your Home And Yard
The bookends are must for every home. They can not only hold books upright but many other different things as well. If you are looking for an out-of-the-ordinary bookend, reuse the gear and make it a part from your decor.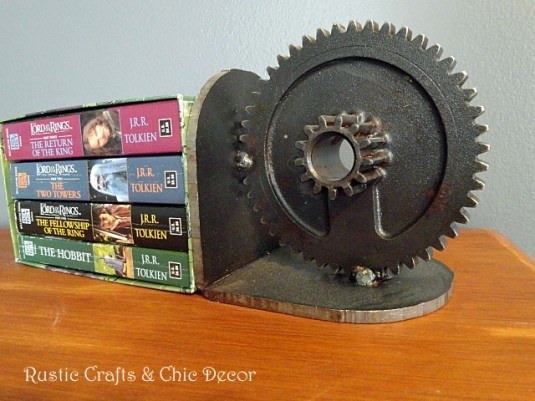 This is one-of-a-kind table lamp. It's a unique design that everyone is going to admire. How do you like it? Would you use the gear to make a lamp? I'm really impressed with the design!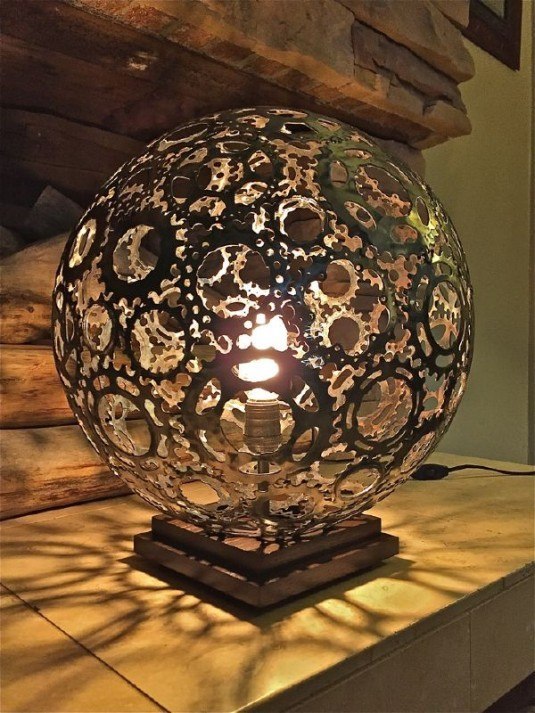 People love mobile holders because they can hold the phones upright and you can see what's happening on the screen from a distance without having to get the phone. If you are looking for an interesting DIY mobile holder, copy the idea below which reuses bike gears.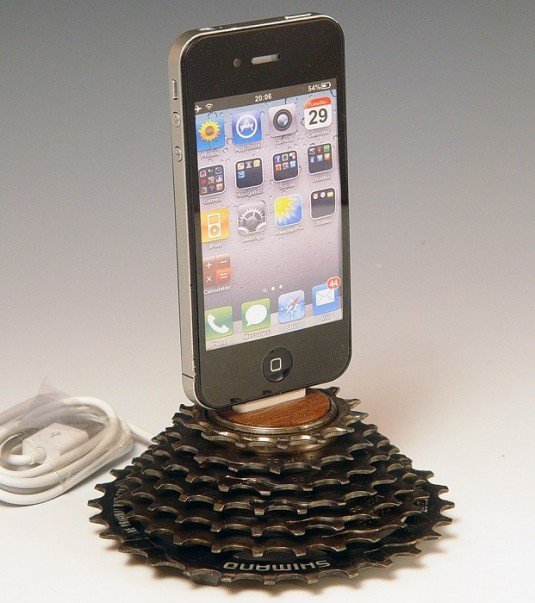 We can find the gears in the wine rack as well. The upper part of the wine bottle perfectly fits into the gear which makes it just the perfect wind holder. How do you feel about this design?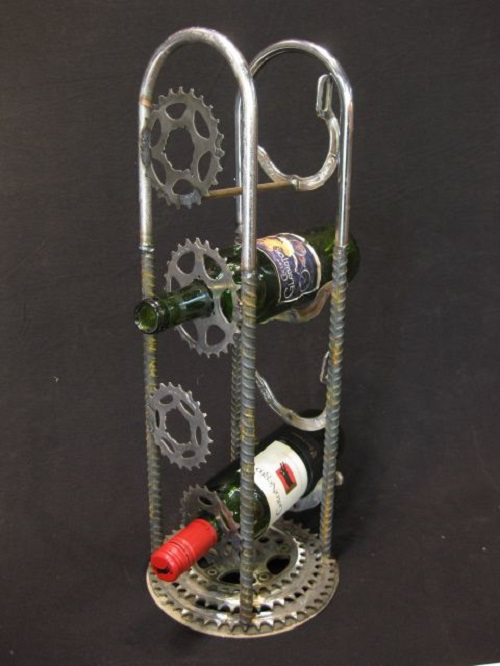 If you are in the mood for updating the look of the frames in your house because you consider them boring, we suggest you to use the bike gears. They will create a contrast in the room, and put all eyes on it, so that means that everyone is going to notice the framed photos!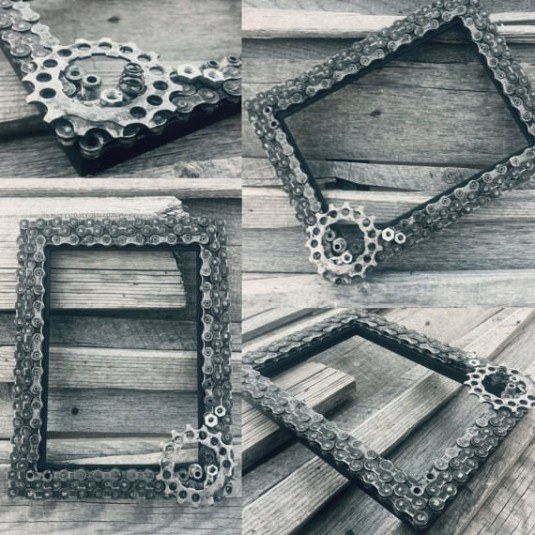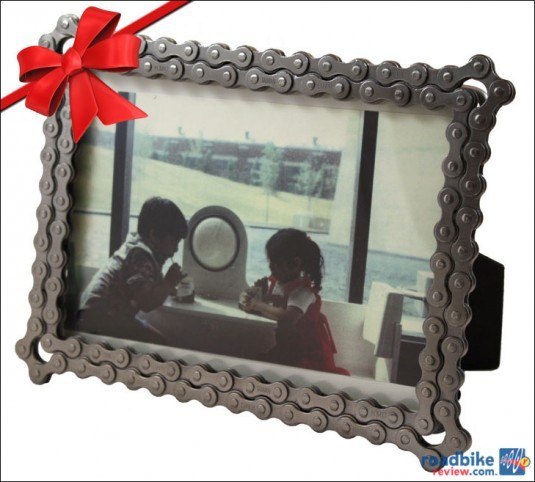 Coasters are my favorite projects recently, and I really love that there are endless ways to make a coasters. Have you ever seen a gear coaster? If not yet, it's time to make one and impress your visitors!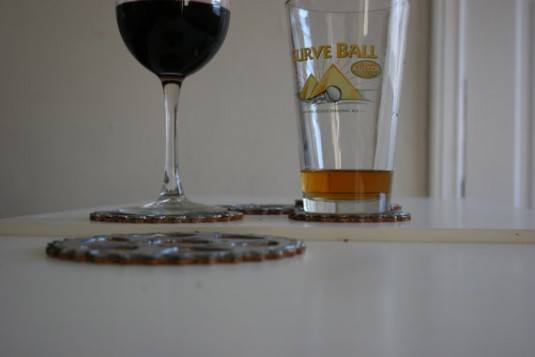 The DIY clocks are gaining a huge popularity, so this time we suggest you to try and make one with the help of a gear.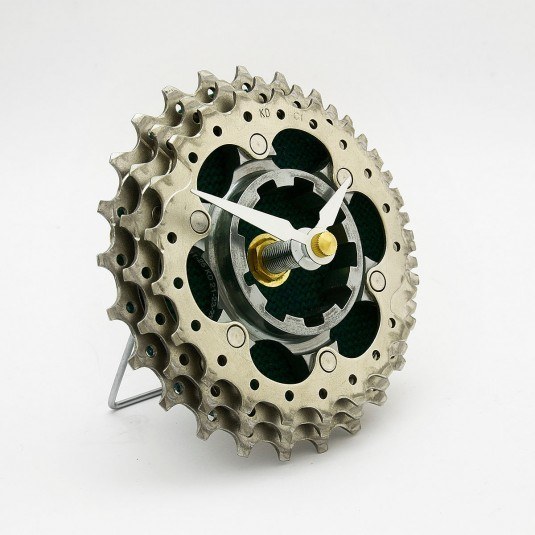 Have this idea in mind for Christmas time and decorate your Christmas tree with a gear and some red ribbon. Think out of the box and leave everyone speechless!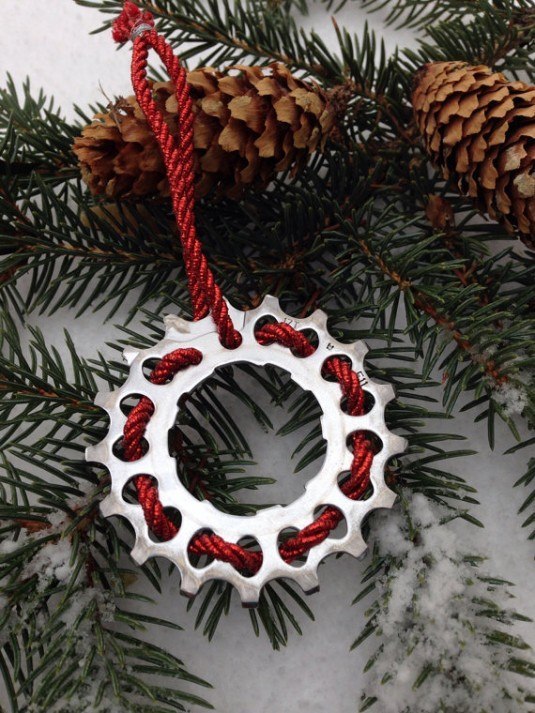 What about decorating your pendant light with gears?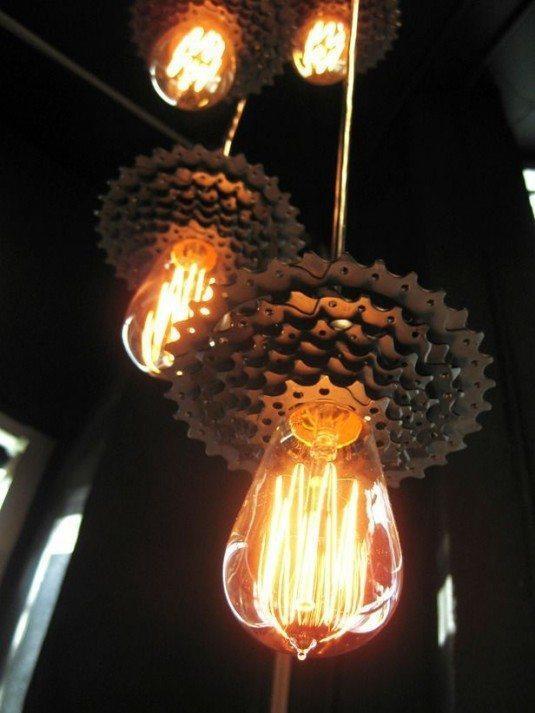 Gears also make some wonderful candle holders, so if you wish to add some interest to the table, this should definitely be your next DIY project? How do you like the rest of the ideas? Keep me posted in the comments below!