Hey there DIY lovers! In this article I'm going to show you some Amazing DIY 3D Frames To Decorate Your Walls In Awesome Ways. When we are decorating our new apartments we tend to spend tons of money on the necessary furniture pieces and we leave out the decorations for later when we are going to earn some more money. Well, with these outstanding DIY ideas, you don't have to wait that long, and you don't need that much money. The wall decorations are so cheap and you probably have the supplies in your home. That means that you don't have to rush to the store. Look around your home, think creatively and come up with many unique ideas. The DIY projects that I have collected for you will add a unique touch to your home decor and will create a visual interest on the empty and dull walls. Check them out and see what I'm talking about.
If you love the elegance the pumpkins have, then you should definitely add them to your interior design by recreating the DIY craft below. Cut the pumpkin into halves, and use one half as a vase. You will insert your whole project into a frame and later hang it on the wall!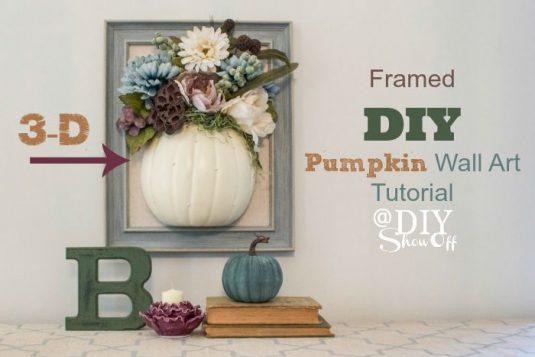 Use the colored pencils that your kids don't use anymore, and make yourselves a monogram which you can frame and use it as an astonishing wall decor item.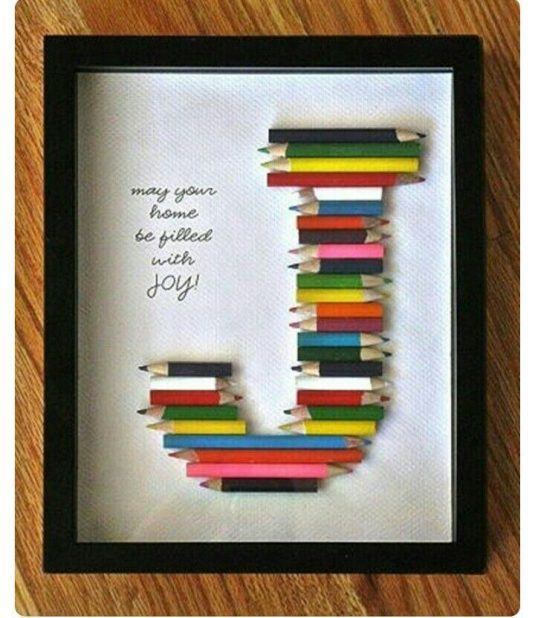 You can even "frame" glass bottles and decorate them with your favorite flowers. Would you like to recreate this craft?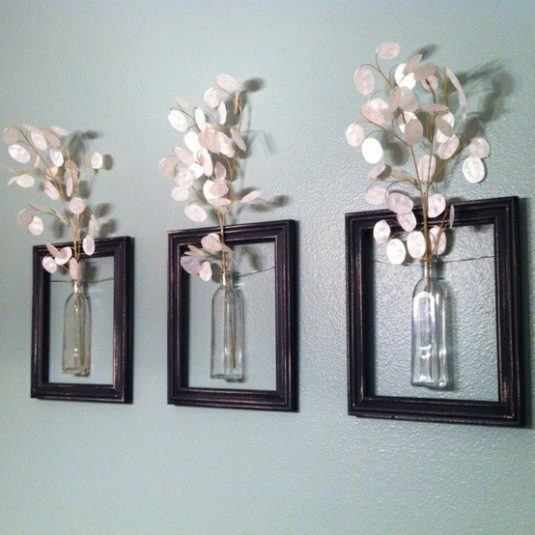 Use colorful paper and create some lovely paper crafts which can be later framed and used to make a statement on any wall in the home.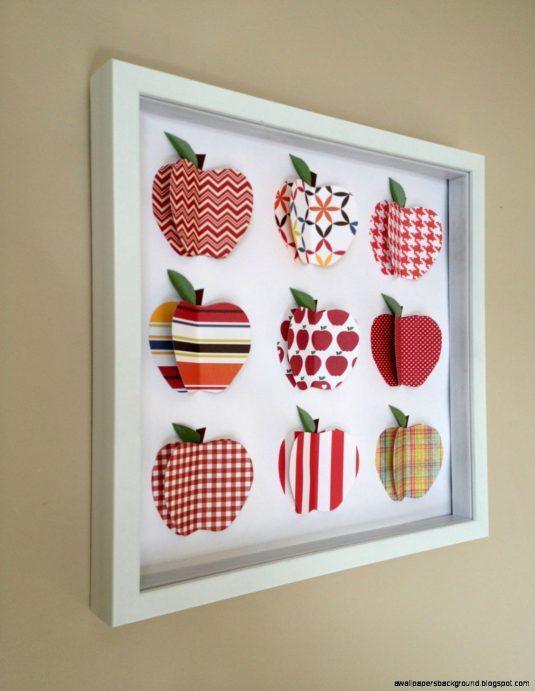 Is there someone who doesn't like butterflies? They will instantly make the atmosphere in the room more relaxing. Change the way your room looks like by making this amazing DIY project.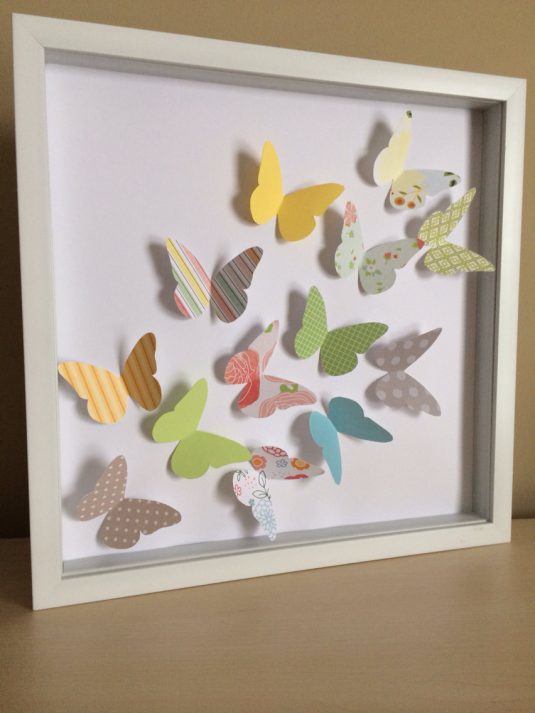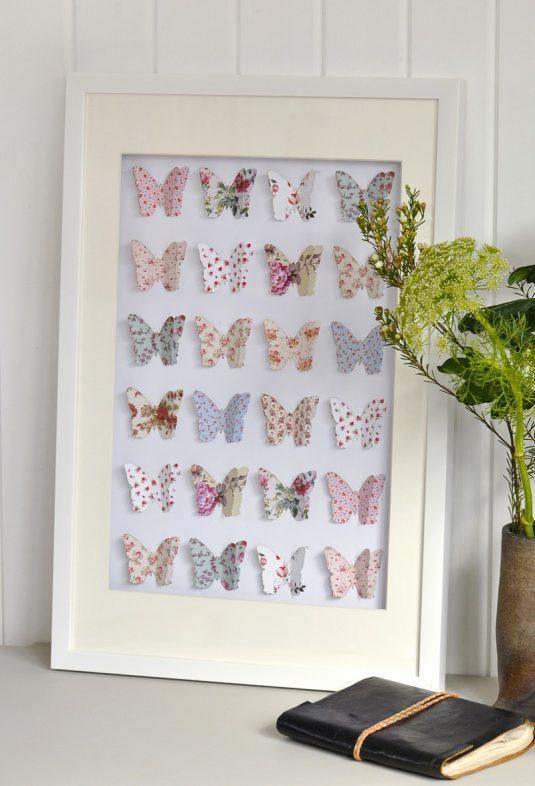 The playful frame look below is so fun and interesting and I believe that everyone is going to love it. Think out of the box and think in many different ways in which you can give a new life to the old frames.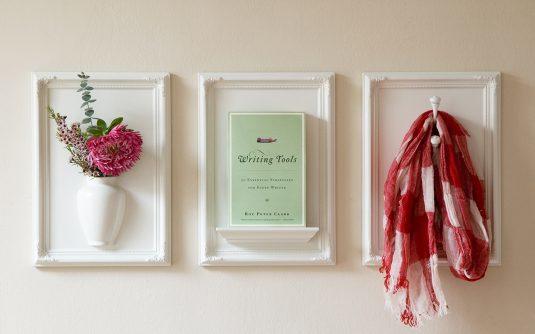 The tiny dinosaur toys can be also used to create a statement-making wall decoration. Your kids will love it too, and you may even use it to decorate their room.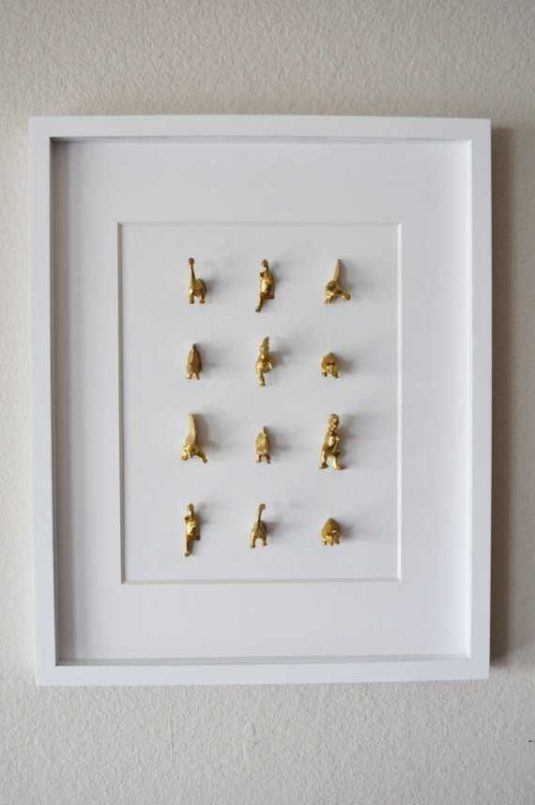 What do you think about using buttons? Get some of different shape, size and color and make an interesting frame which will catch the attention of everybody. How do you like the idea?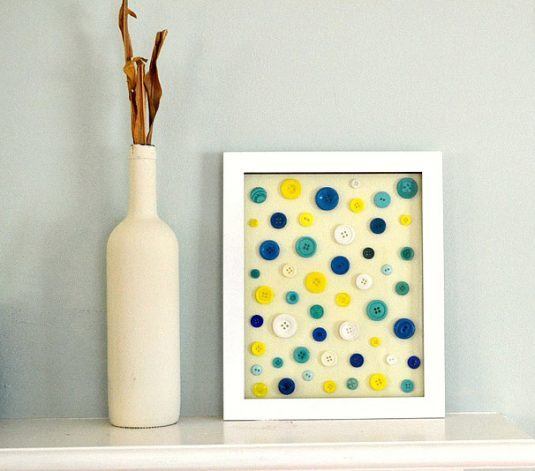 The branches will help us bring the outside world inside with ease, do get some branches and create an eye-catching wall decoration.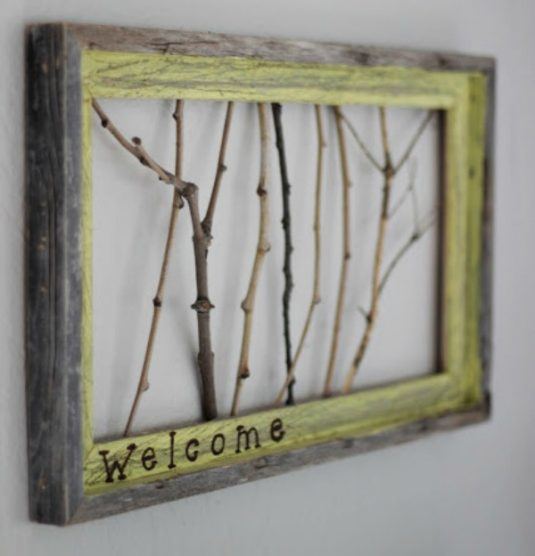 How do you like the DIY projects that you saw here? There are some gorgeous DIY 3D frames, so pick your favorites and get down to work! Enjoy!