Spring is here and we can finally go out and enjoy the sun. I love spending my free time in my yard, what about you? If you are looking for an inspiration to decorate your yard, I need to say that you have come to the right destination. Yesterday, I searched the Net to find some ideas to organize and make my space more inviting and welcoming and what I found were these 10 awesome pergola designs that will turn your yard into a peaceful refuge easily and quickly.
SEE ALSO: Top 10 Pebble Yard Decorations That Will Impress You
The plants and herbs, water features and other decors may make your yard more inviting and pleasant place, but choosing comfortable furniture to dine on, entertain and relax outdoor should be at the top of your list. Building a pergola is one of the most interesting choices that we have. This type of patio structure consists of beams and posts, but doesn't have walls and roof and usually is covered with trailing or climbing plants. It can be attached to your house or freestanding. However, pergolas are designed to be a relaxation zone or shaded walkways. The difference between a gazebo and pergola is huge, as gazebo is a free standing structure, with a proper roof and open framework.
Let's take a look at these pergola designs and draw some inspiration. You may find them interesting and fun, who knows. Enjoy and have fun!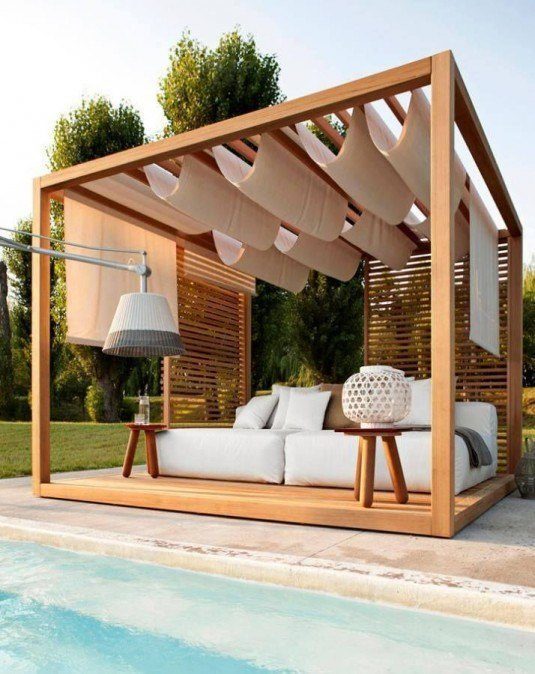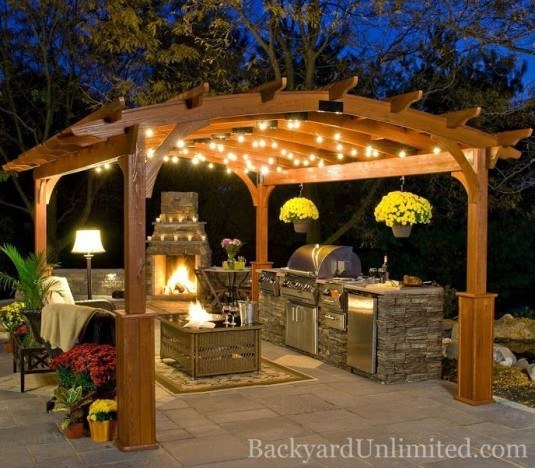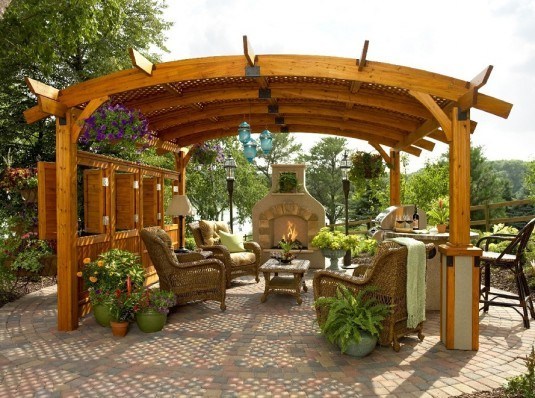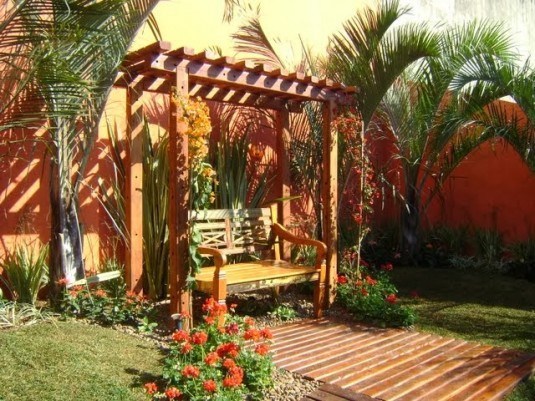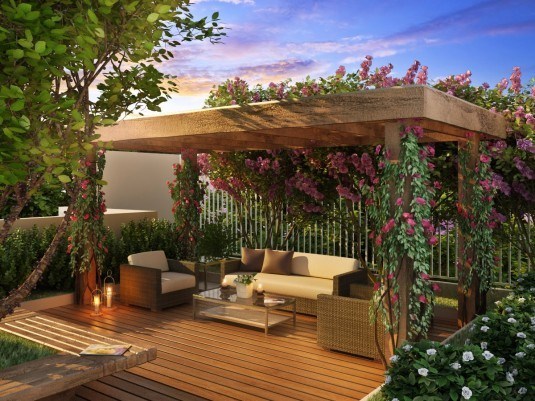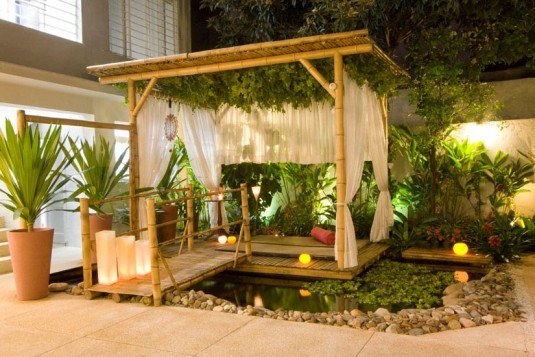 If you want to improve your diy skills and make something useful functional in your time, then you can ask your friend to help you build a pergola. Before you build one, you should read the following tips:
every yard decor should complement to the style of your home, so carefully choose the pergola design
ensure that the materials that you will use for building the pergola are suitable for outdoor use
for long tern safety and strength of the structure, screws and bolts should be used
unless you are enough experienced, consider using the services of other pergola builders
before choosing a experienced pergola builder, ask to see some examples of their work and builders credentials of course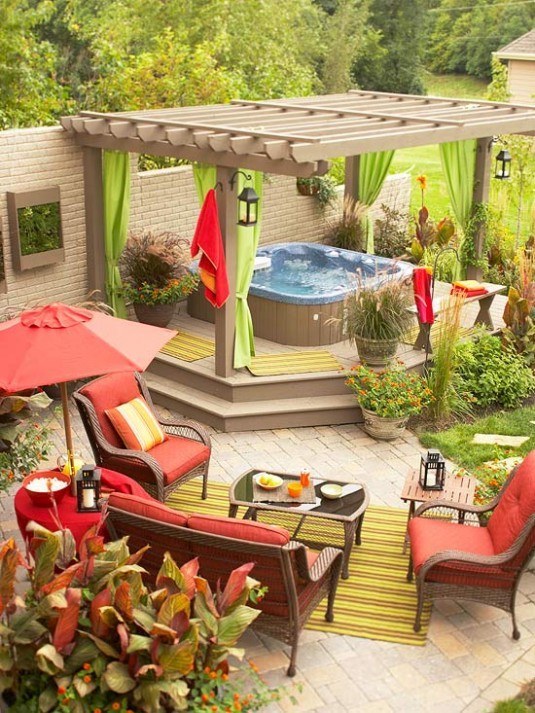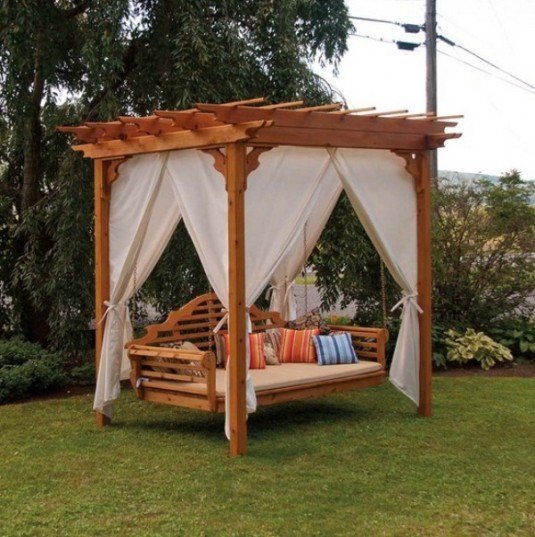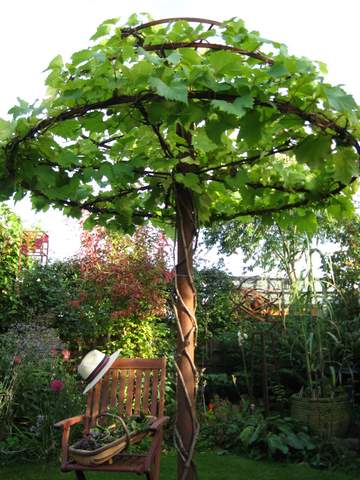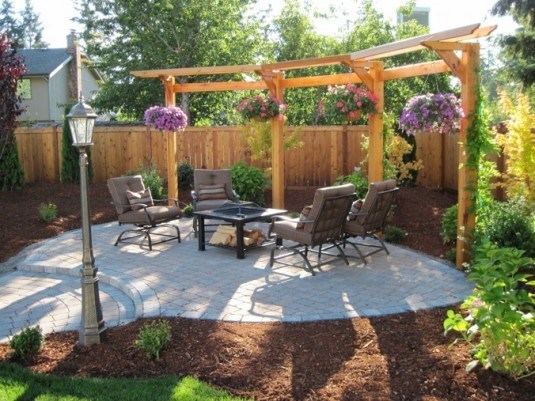 So, what do you think about these 10 awesome pergola designs? Do you find them interesting and fun? Would you like to have one in your yard? I need to recognize that I like them all and I can't choose just one. What about you? I would love to know your opinion, so feel free to share your comments below. If you have some other ideas on mind, please share them too. Thank you for reading! Enjoy in the rest of your day and don't forget to stay up to date with the content of Karma Stream!