Hey there my lovely people! How are you? Are you enjoying the beautiful days? I'm always here to inspire you and awaken your creativity! For today, I have made you a very interesting post that is called "10 towel storage alternatives for your bathroom".
SEE ALSO: 10 Clever Bathroom Organization Hacks That Will Amaze You
Whether your bathroom is small or large, these storage hacks will help you stay organized. We have seen many clever solutions that will keep the towels off the floor, but they often are very expensive. The ones that I have selected for you are objects that you already have in your basement or garage, so if you want to save some money, then I recommend you to check them out. Enjoy and have fun!
Wall-mounted wicker baskets will not only save a lot of space, but will organize your towels, cosmetics and other items well. This type of baskets will make your bathroom look more charming and warm and you will have everything on hand.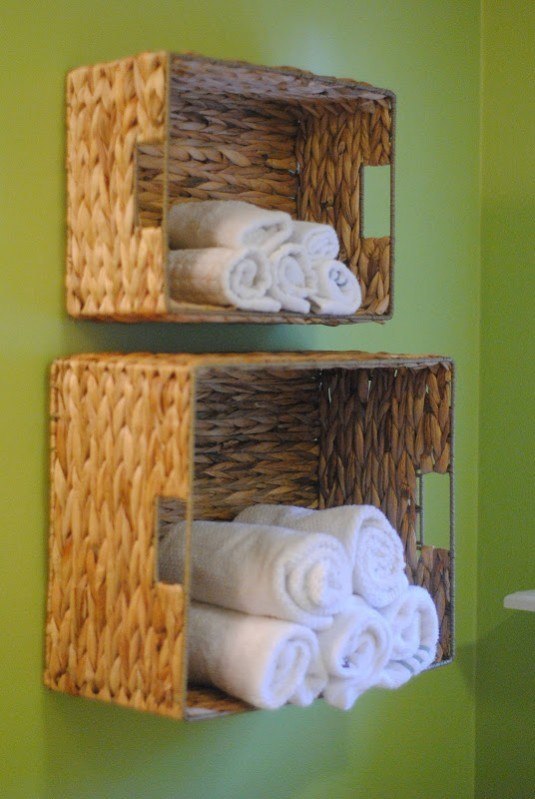 You can turn your old chair in a beautiful wall-mounted rack, where you can display your cosmetics and hang your towels.
There are million amazing ways of how to decorate your space with wooden ladders. The idea below is very interesting and if you want to add vintage touches to your bathroom, then you should definitely add a ladder.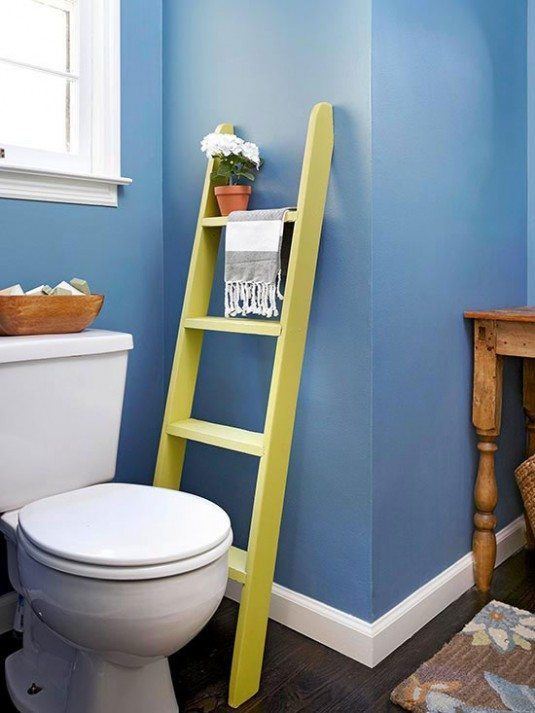 You can also use wooden crates for that purpose. For more cheerful and pleasant look, you can paint the crates in some fresh colors.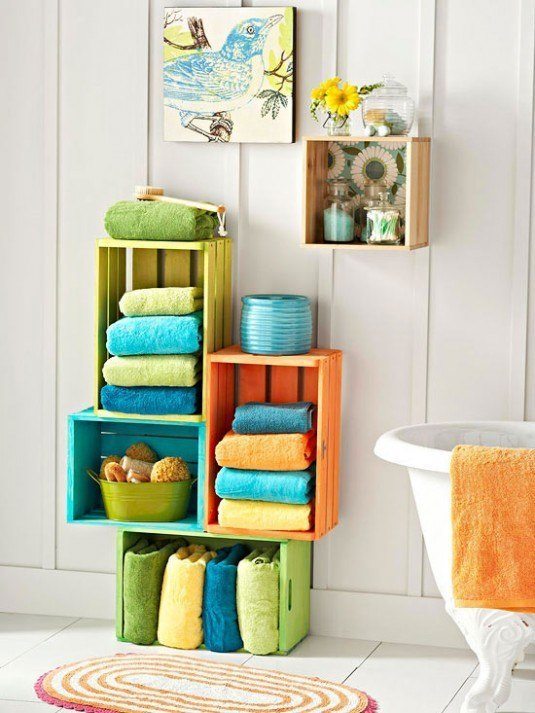 You can make a beautiful towel storage design with pipes.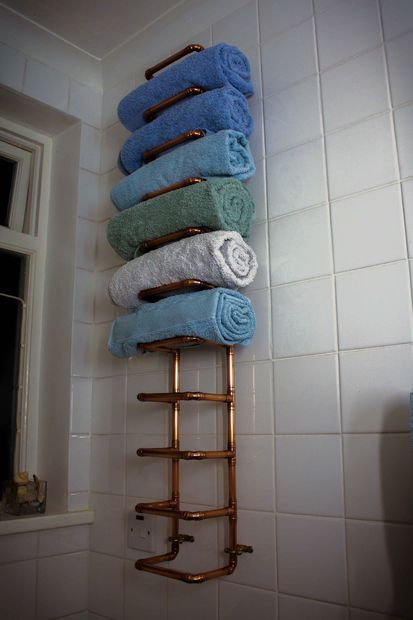 You can hang the old washtub bucket on the wall in your bathroom. If you like vintage style, then you probably will like this idea too.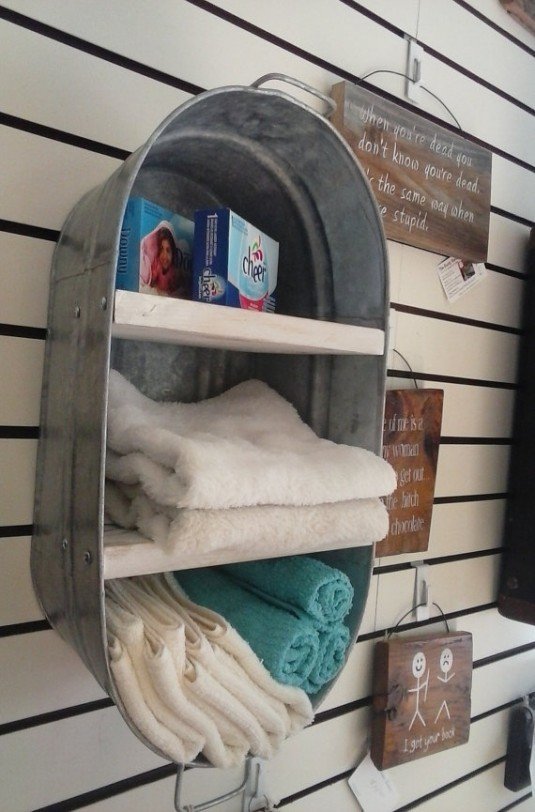 The idea below is very clever and charming and it will perfectly fit any modern and sophisticated bathroom designs.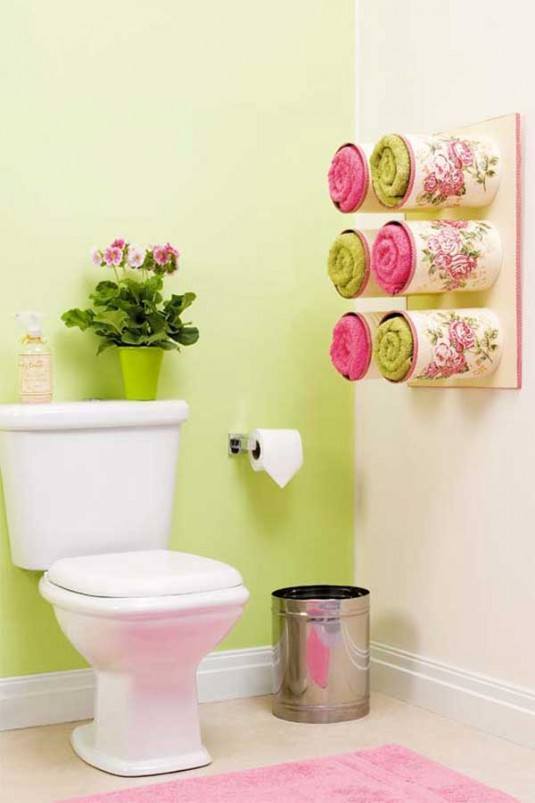 The old classy suitcase can be transformed in a magnificent towel storage design too, so don't throw it away!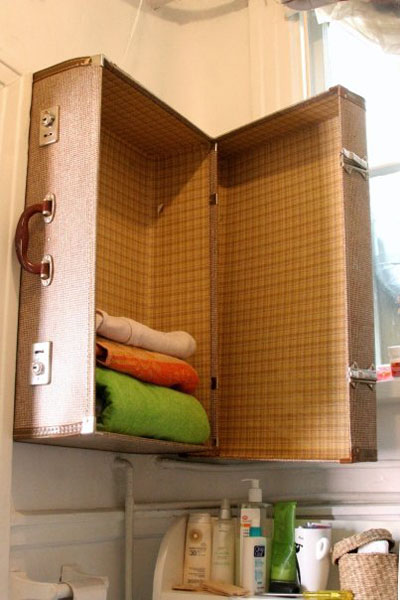 The idea below is awesome and you can make it easily and in no time.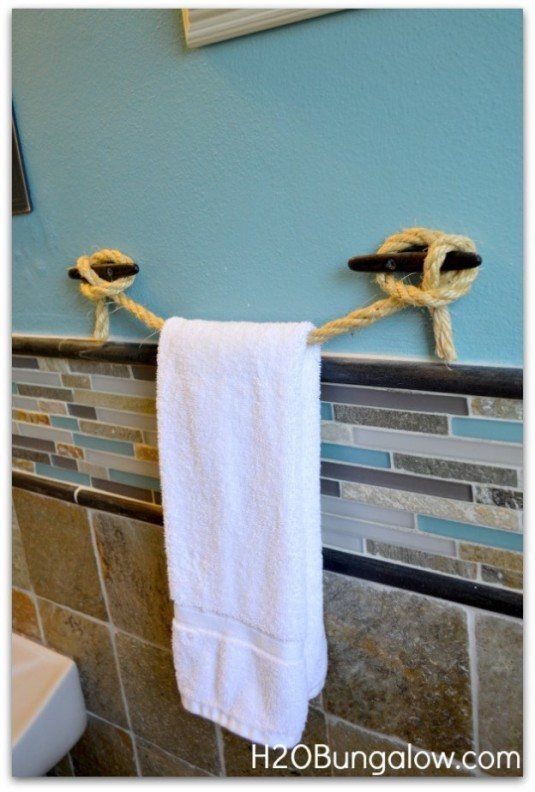 Enamel mugs can be also used for this purpose. The idea below looks magnificent and will give a charming look to your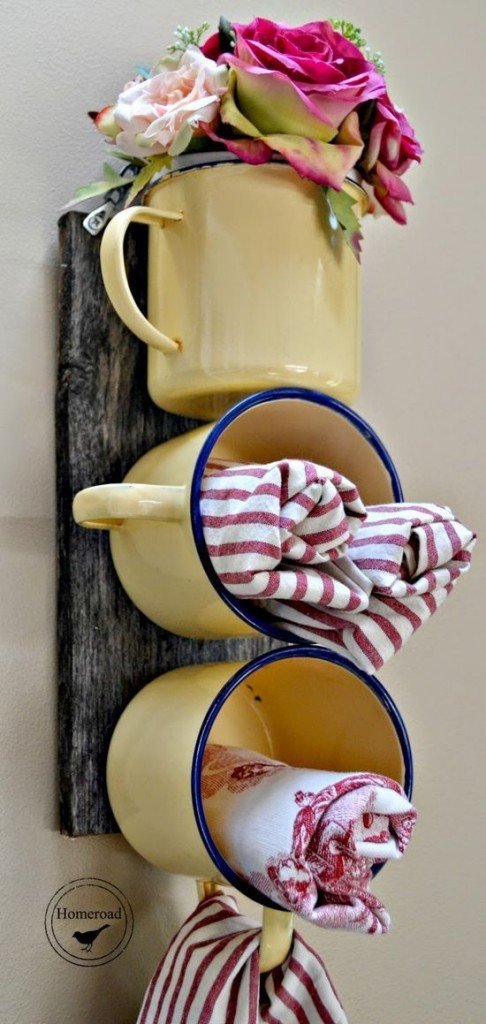 These ideas here will give a new look to your bathroom, keep off the floor your towels and cut the clutter too. I hope that you have found this article useful and clever and you will try to make some of them, improve your diy skills and techniques, and organize your bathroom. I would love to know which idea is your favorite, so feel free to share your comments below. If you have some other interesting suggestions, share them too. Thank you for reading! Enjoy in the rest of your day and don't forget to stay up to date with the content of Karma Stream!