Hey there interior design lovers! In this article I'm going to show you How To Use Chalkboard Paint In Home Decor In A Great Way. Everyone loves chalkboards, especially kids. Is there someone who didn't want to write on the chalkboard in school? I don't think so! These designs are going to remind you of the great times you have spent in school, and I believe that you are going to love all of them since chalkboards in home decors are a hot trend nowadays. More and more homeowners decide to incorporate the chalkboard paint and create many writing surfaces in the home which may be used for various creative purposes. Are you a fan of chalkboard paint? If yes, these home designs are going to take you aback for sure! You can add it to any room in the house. Check the photos below and get some ideas!
SEE ALSO: Eye-Catching And Inspiring Chalkboards Bedroom Walls
The chalkboard can be a perfect addition to your room if you have artistic skills and you love drawing and painting. In this way you can express your creativity whenever you want, and plus your room will be decorated in different ways all the time. How do you feel about this idea?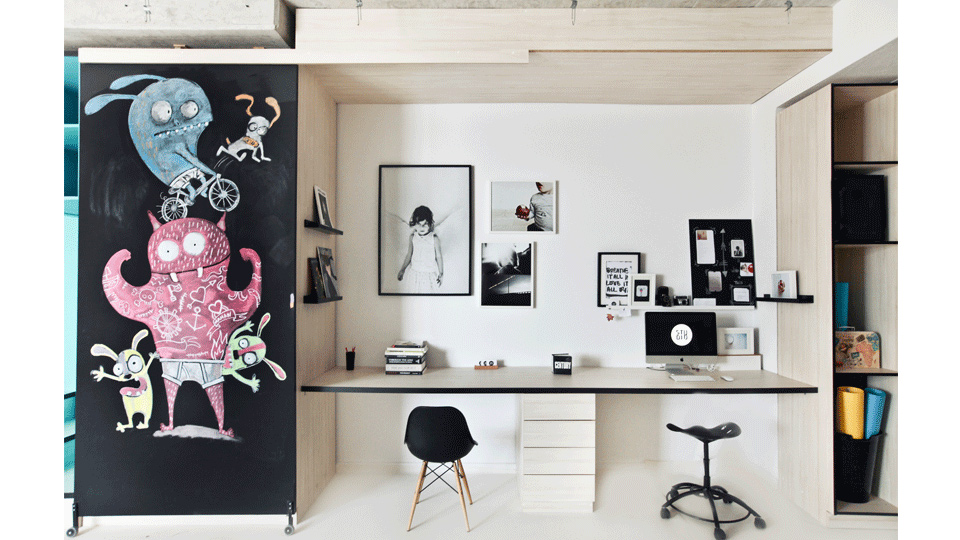 If you cover the walls of the kids' room in chalkboard paint, your children will get an amazing space to develop their creativity and imagination.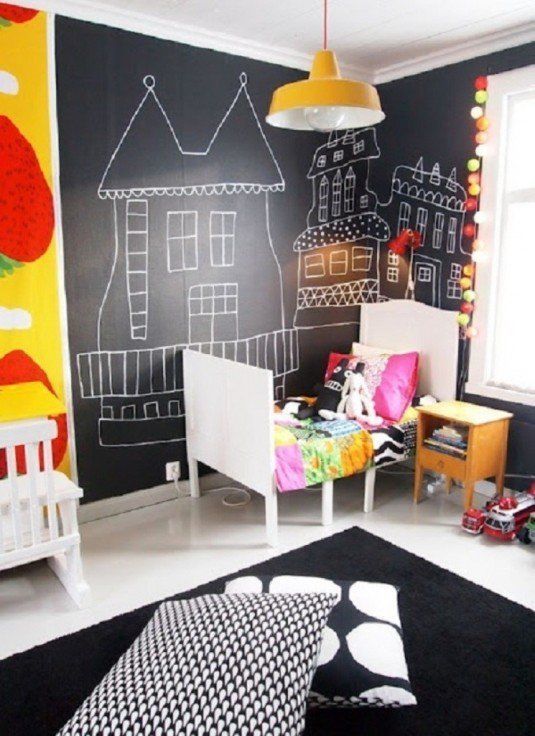 If you are in college and you are taking really hard exams that require lots of studying, writing and exercising, then you definitely need a chalkboard wall in your room. In this way you will have plenty of surface to write on and the process of studying will be easier for sure! What do you think about the idea? If you like it, don't hesitate the idea but cover your wall in chalkboard paint as soon as possible!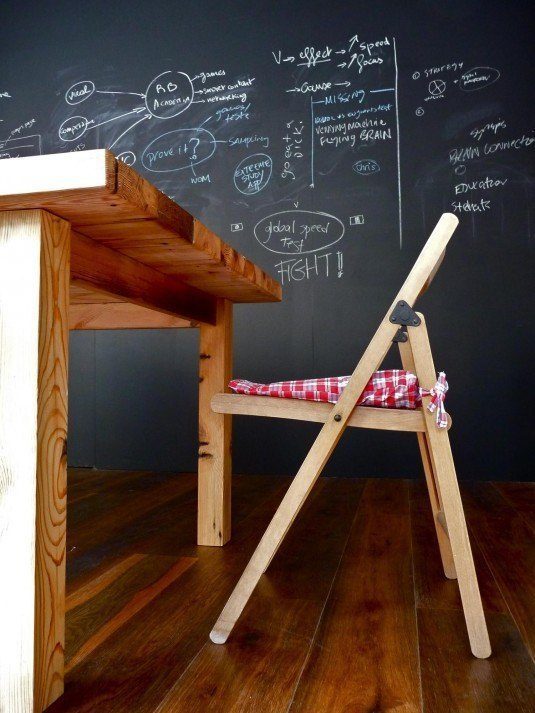 Have you ever thought to have chalkboard on your kitchen cabinets? It a unique design which will be practical at the same way. You can write on them the groceries that you need to buy the next time you go to the supermarket, and also you can leave messages for a great day to the rest of the family members.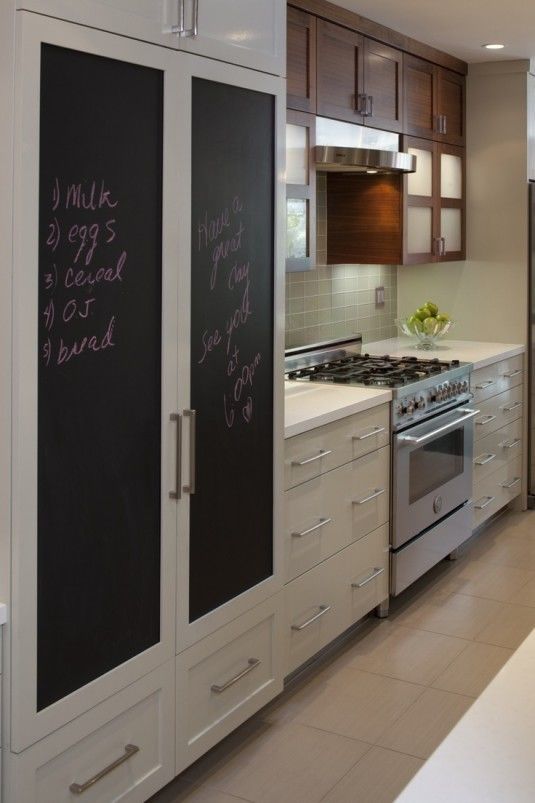 You can turn your chalkboard wall in a schedule, and write all the upcoming events that you should attend soon!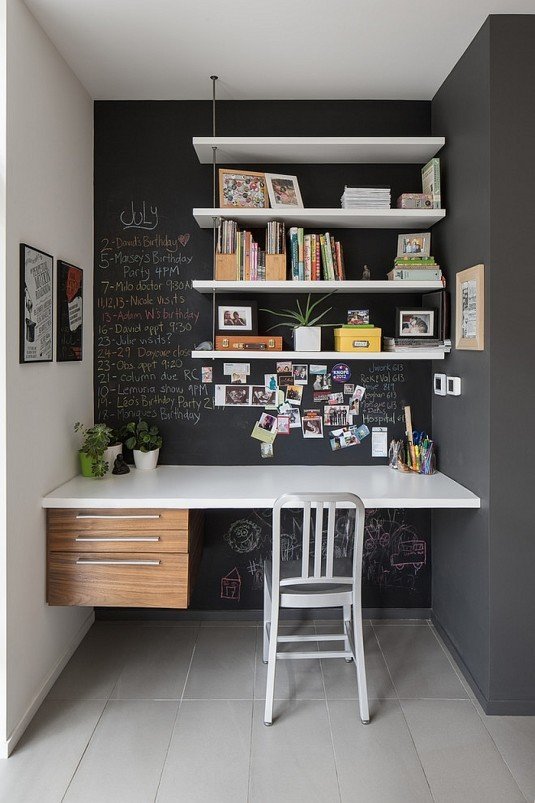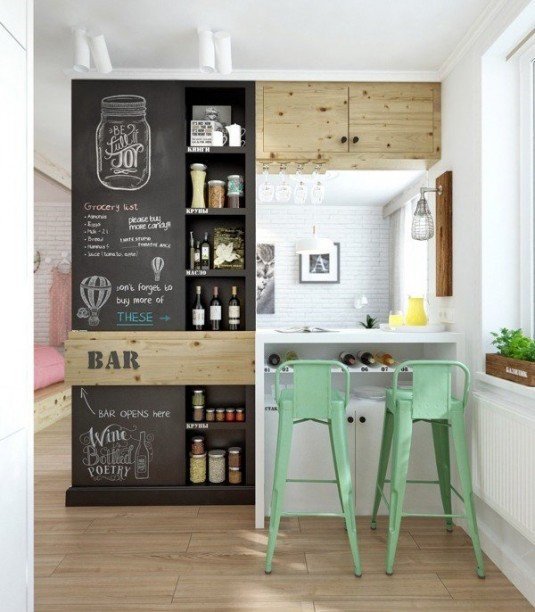 What do you think about writing the recipe of your favorite dish on the wall of your kitchen? In this way the members of the family who don't know how to cook it will learn to prepare the meal in an amazing fashion.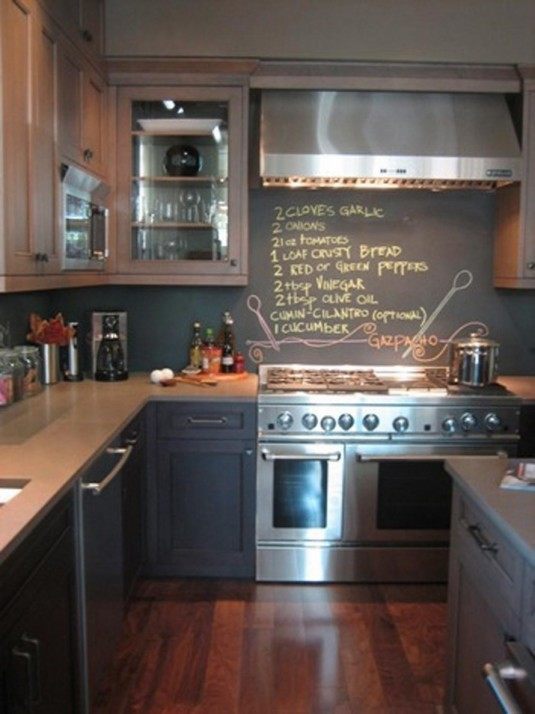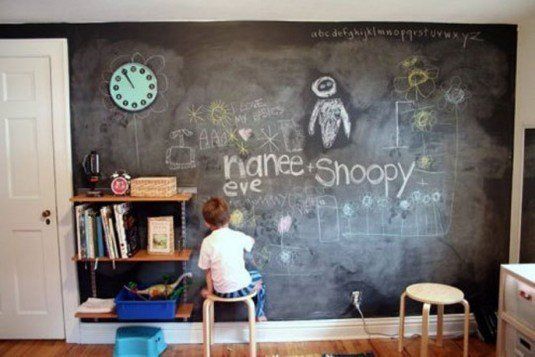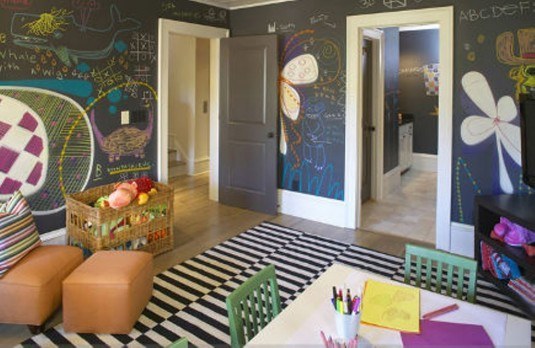 You can turn the old door in a rack and on the place of the glass you can add wood and paint it with chalkboard paint. Write on it to label the place for each item that you are going to put on the rack.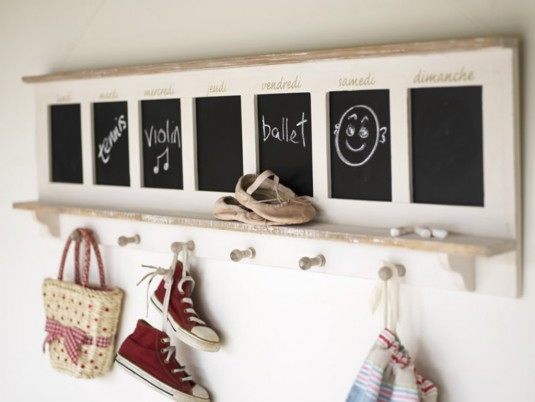 Which is the idea that you like the best? Let me know in the comments below!