Those who are renovating or building a new house and searching for some interesting interesting interior design should definitely visit Karma Stream. I love cooking and that was the reason why I made this collection of 10 bright kitchen designs. I selected those kitchens that I like the most and I truly hope that you will like them too.
SEE ALSO: 20 Amazing Kitchens That Are Worth A Second Look
White and pastel green is always a good combination for a kitchen space and if you choose it, you won't go wrong, believe me. This traditional white kitchen has black countertop design which breaks the monotony and make the kitchen more interesting together with the silver elements.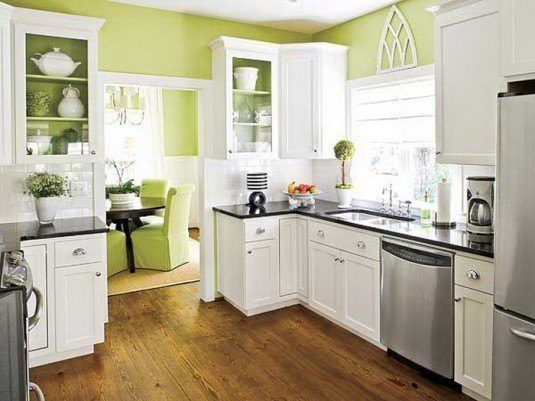 Beautiful kitchen with interesting design and color. This design doesn't have a kitchen island, but features dining space instead of that. I like the cabinet on the right and the way it opens.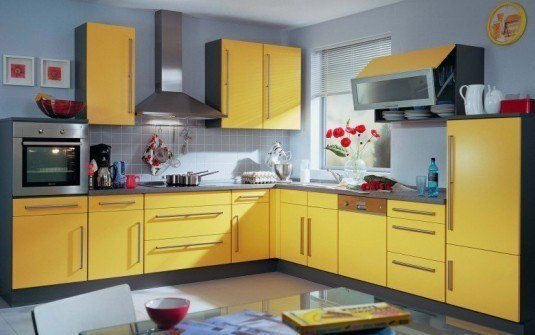 Master kitchen design with small kitchen island in the center and silver elements, like fridge, stove and bar stools. Some creative minds have gone too far by matching green, white and red. I don't really like the red elements, what about you?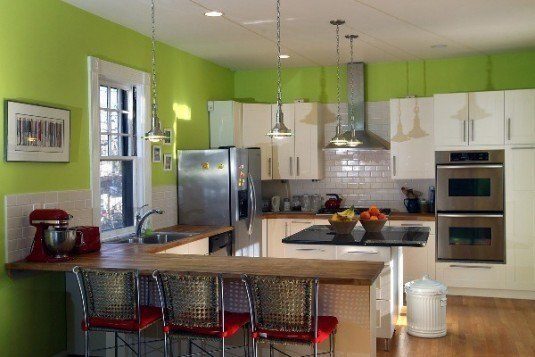 Traditional white kitchen with fascinating backsplash tile design, large kitchen island in the center and interesting bar stools. The pendant lights are with interesting shape, which makes the kitchen look more elegant.