Hi there! How are you today? For today, I have a collection of 10 smart and creative ways to repurpose old tires that will leave you speechless.
Go in your garage or basement, you probably already have tires that are not longer suitable for use and that can be transformed in a beautiful coffee table for your yard or living room, planter for your balcony or fantastic swing for your little ones.
SEE ALSO: 14 Relaxing DIY Outdoor Patio Furniture Ideas You Are Going to Love
All of these ideas are inexpensive, easy and quick to be created. So, if you have some free time, I recommend you to check the tutorials out and create something useful for your home.
Smart and Creative Bike Rack
This rack is for the bike lovers. It is very creative and innovative. If you have more than two bikes, you can install it in your yard too.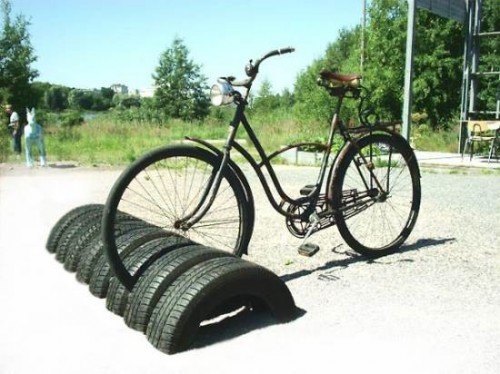 Cute Pink DIY Dog Bed
Your dog will be very thankful to you if you create a comfortable bed like this. To fit your interior, you can paint it in the color you want.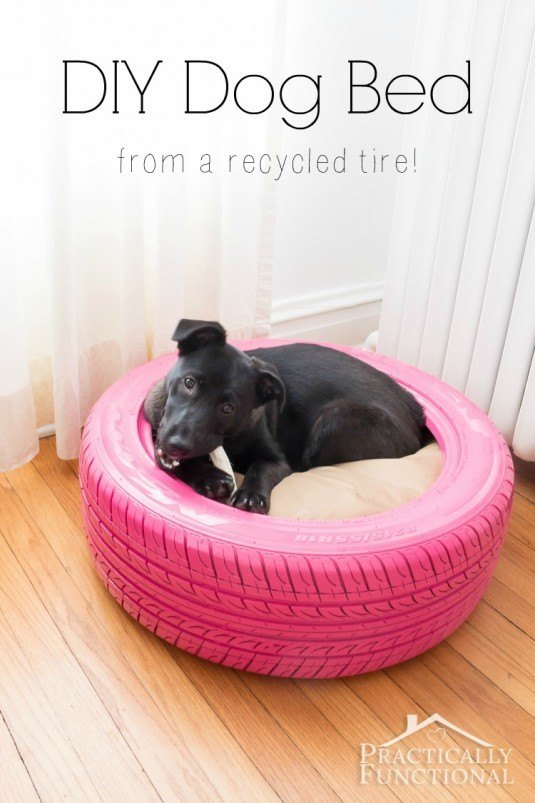 Magnificent Small Coffee Table Idea 
Look how beautifully this coffee table looks in the modern interior. Do you like it? It is very easy to create it and it will cost you nothing.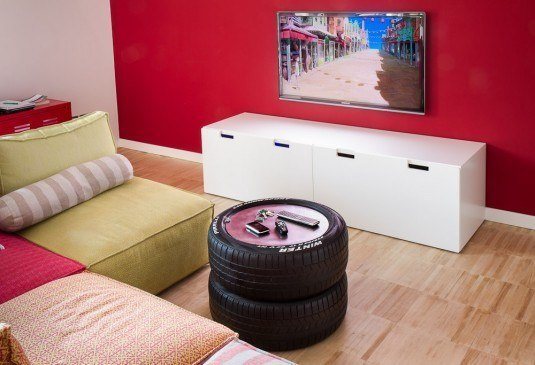 Awesome Swing Tires with Dots 
Is there anyone who would not like to have such a swing in the yard? This could be really entertaining for both, kids and grown ups.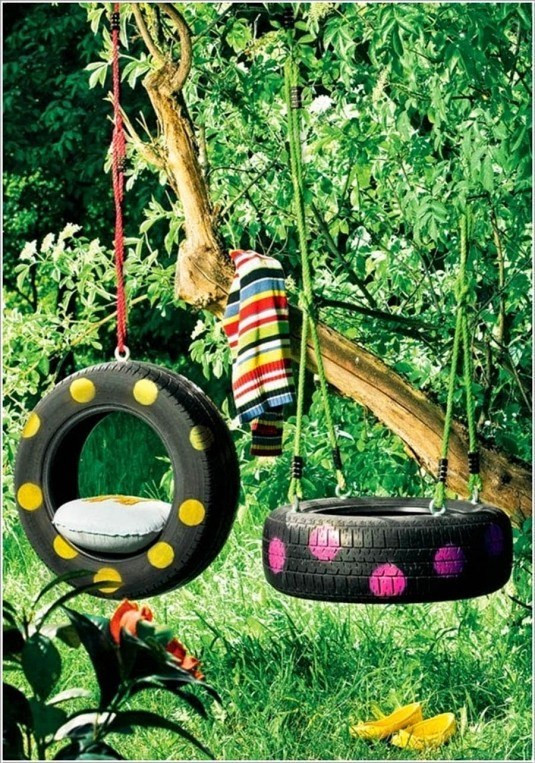 Unique Bathroom Sink Idea
If you are renovating your bathroom, I recommend you to check this idea below. It looks very unique and interesting. I would love to know what do you think about this idea, so please share your opinion in a comment below.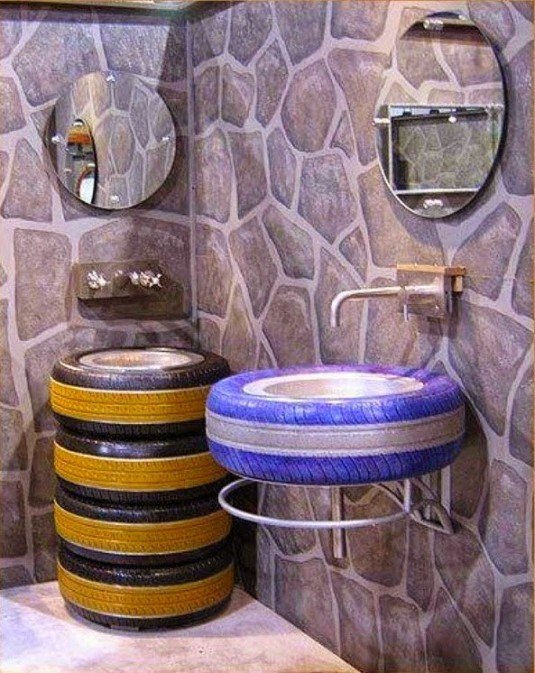 Amazing Outdoor Furniture Idea
Some creative minds have made this sofa to ease our life and make our yards more comfortable. Would you dare to create this sofa and place it in your yard? Why not! It looks very interesting and fun!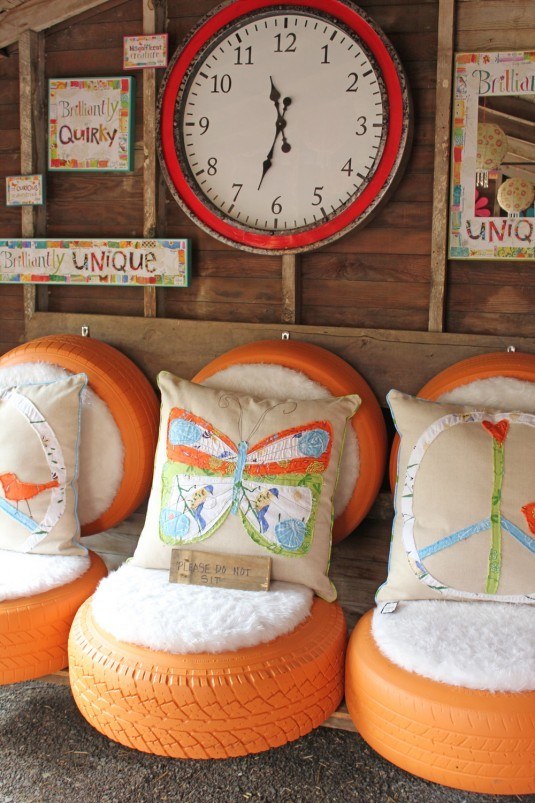 Small Table to Beautify Your Yard
I just love projects like this one below. This patio furniture looks very nice and comfortable. The small table, made of two tires and a piece of glass fits perfectly in the atmosphere.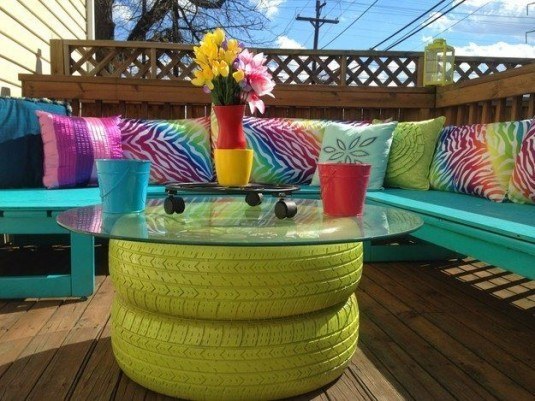 Perfect Entertainment for Your Little One
You don't have to spend a fortune on buying toys to satisfy your kid. You can create these amazing projects below and turn your yard into an awesome playground.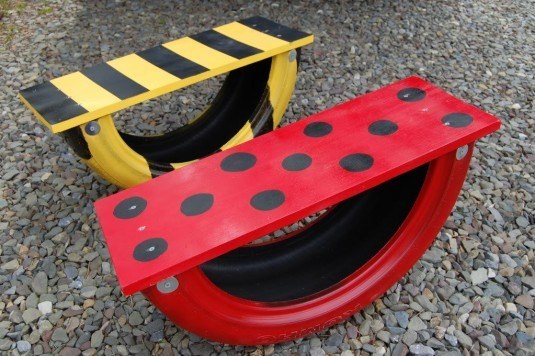 Small Rope Table for Your Living Room
You can create this table easily and quickly, without any difficulties. It looks nice and it will fit great in every room.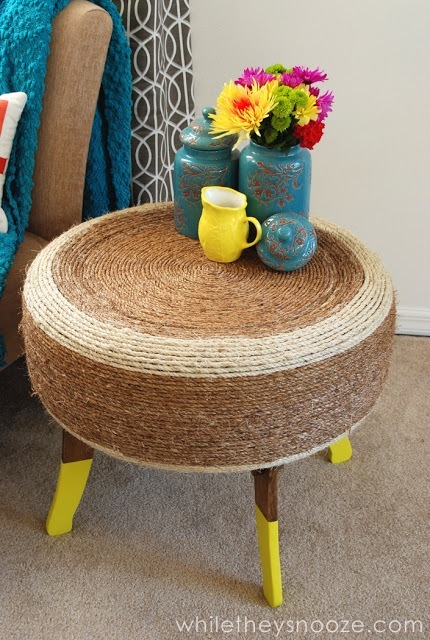 Wall Mounted Planter 
This is a magnificent way to add freshness to your balcony. The color of the planter matches with the color of the chandelier and the pillow.