I have noticed that bright colors are very popular, so yesterday I searched for bright bathroom ideas. I found these 10 bathrooms below that are going to impress you and leave you speechless. Are you excited? Let's take a look at the gallery!
SEE ALSO: 8 Ideas To Make Your Small Bathroom Look Bigger
White, blue and yellow – perfect color combination for your bathroom. This is my favorite idea, because everything is in place and every detail is wisely chosen.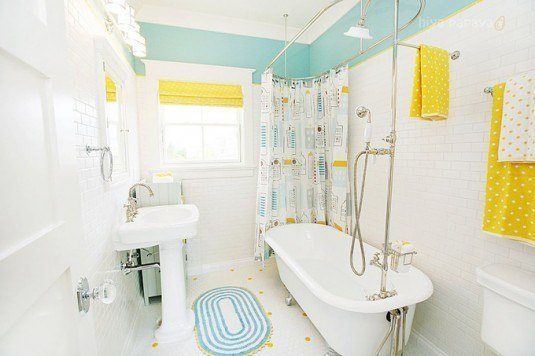 Clean and tidy are the perfect words to describe the bathroom below. White and bright blue go perfect together and this color match is perfect for bathrooms. So, go on and paint the walls blue.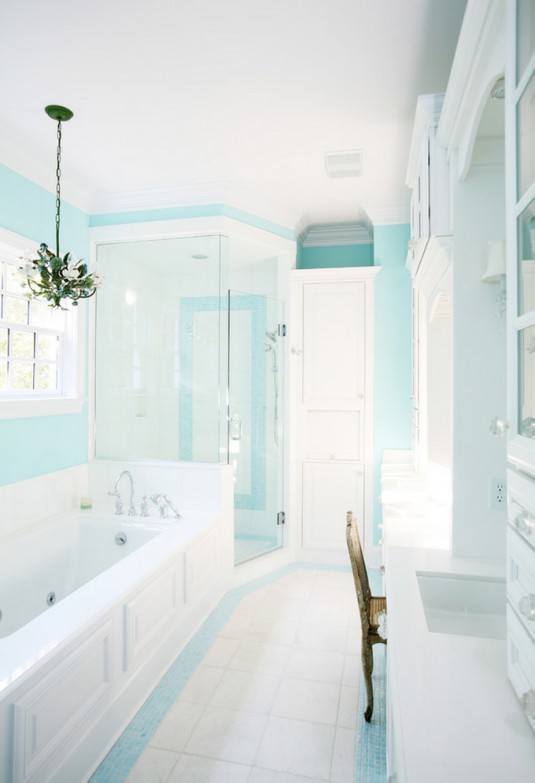 Although white is mostly used for bathroom walls, you can experiment and choose pastel colors instead of white. What do you think about the idea below?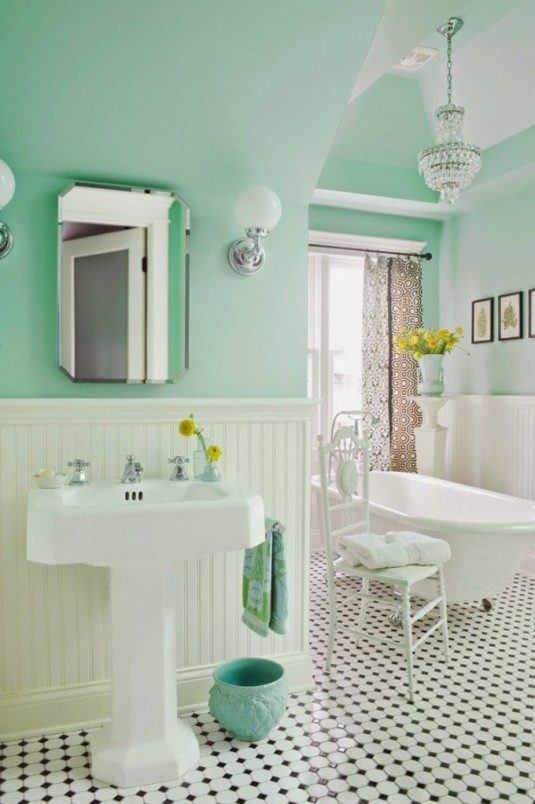 The colors chosen are making the bathroom look clean and tidy. Although there isn't such a space and the room is small, every element is placed in such a way to make the room seem bigger than really is. The camel walls, together with the chandelier lighting are making the room look more contemporary.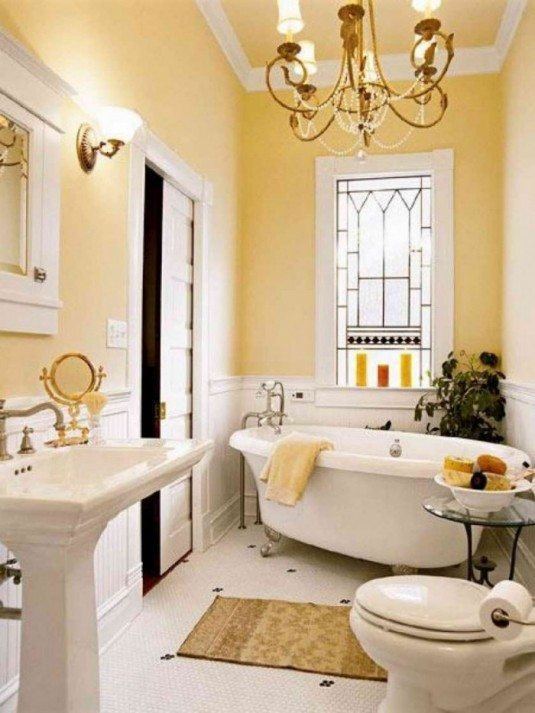 There are two group of bathrooms. In the first group belong the plain and cute bathrooms and in the second luxury and modern bathrooms. The picture below belong to the second group. The colors are perfectly matched and the golden pendant light is adding a touch of glamour and elegance to the bathroom.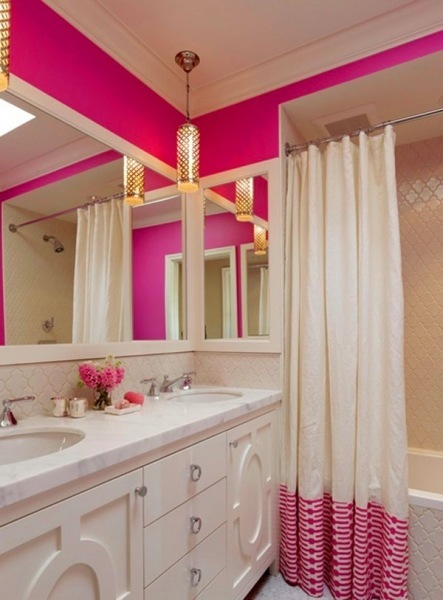 If you want to add positive vibes in your bathroom, you should definitely think about decorating it with multiple colors. The picture below is an amazing example of how the colors are matched. What do you think? Would you dare to design your bathroom like this?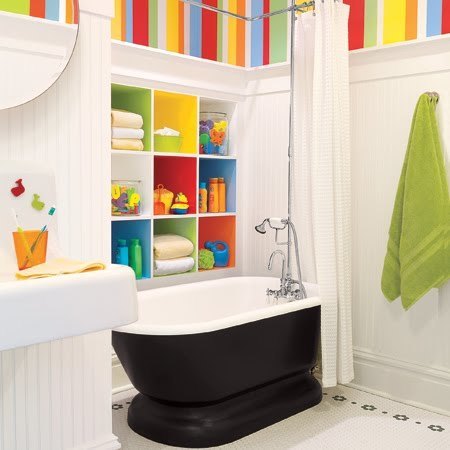 If you don't want your bathroom to look dull and boring, then you should definitely put at least one bathroom item in bold color. The idea below is perfect idea of how you can decorate your bathroom with yellow. There are plenty of shower curtain designs in every color and style to choose from and you won't have any difficulties when choosing one.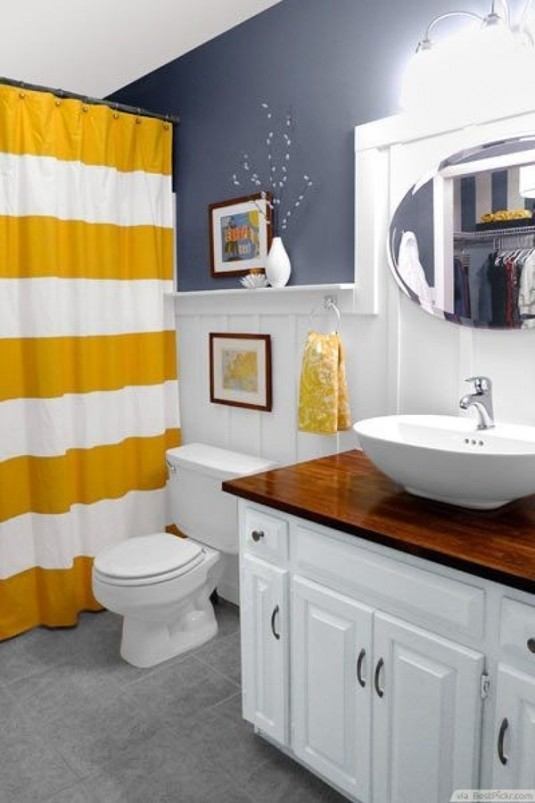 You can make your bathroom more interesting if you decorate it with black and white elements. A shower curtain with a chevron pattern is always a good choice.The walls will look boring without the black and white frames. Even the towels are in black and white. Do you like it? Would you decorate your bathroom in such a way?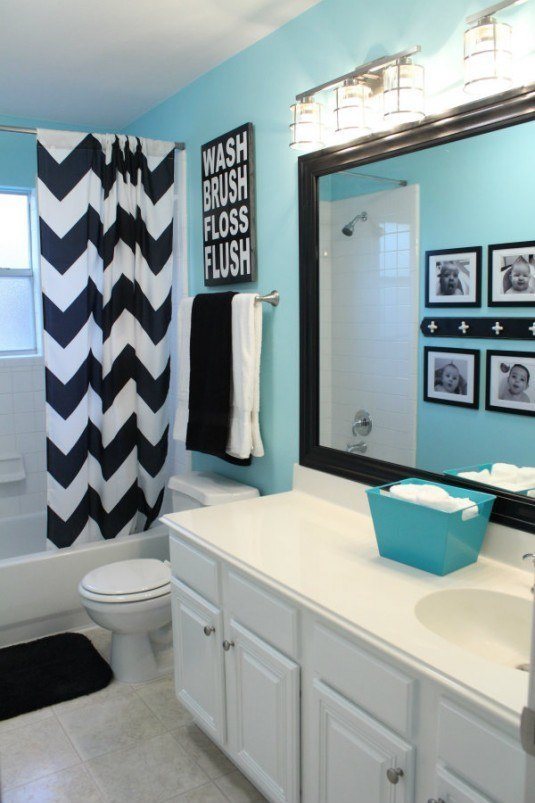 Let's skip the boring ideas and go for something interesting and cool. The idea below is with nautical theme and I really like it. The pattern of the curtains and walls are in nautical style. The orange color perfectly fit in the whole bathroom design.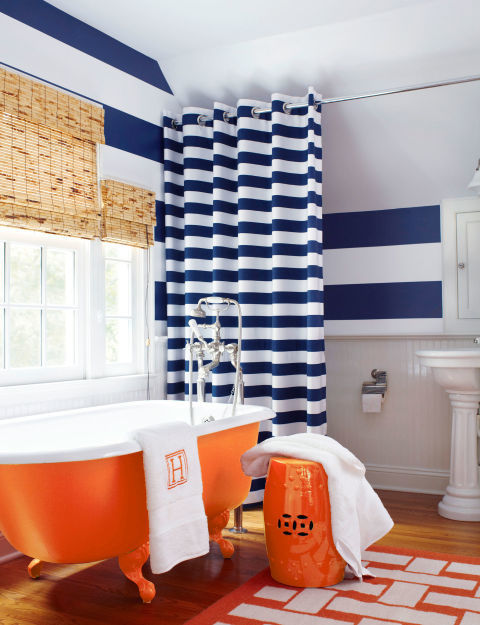 If you want something different and bold, then the bathroom idea below is just for you. Pink and white go perfect together and I need to recognize that I really like this idea because the design of the curtain matches with the design of the vanity.