Hey there! How are you? Are you enjoying the winter days? For today, I have "11 Awesome Attics That Will Impress You". The attics have always been the most interesting place in my house and that's why I have transformed it into a perfect gateway where I can relax and enjoy in my free time.
Many people have put their unnecessary things there, like old furnishing, books, shoes and old clothes and they have never used that space anymore. The rooms that you will see will make you clean the dust, throw away the things that you don't need and turn your attic in a beautiful bedroom, bathroom, kitchen or any other room.
SEE ALSO: Absolutely Stunning Attic Kitchens That Will Take Your Breath Away
Those who live in a small space, should definitely see these amazing rooms and see how they can turn their attic into a spacious bedroom, bathroom or living room. If your kids are sharing the bedroom, you can turn the attic into a beautiful bedroom and surprise them. Who would not like to sleep in a separate room!? Your kids will be very happy, believe me! If your attic is spacious, you can turn that space into more than one room. The ideas that you are going to see in the gallery below are pretty amazing and I'm sure that you will like them! Check them out and draw some inspiration. Enjoy and have fun!
#1 Bathrooms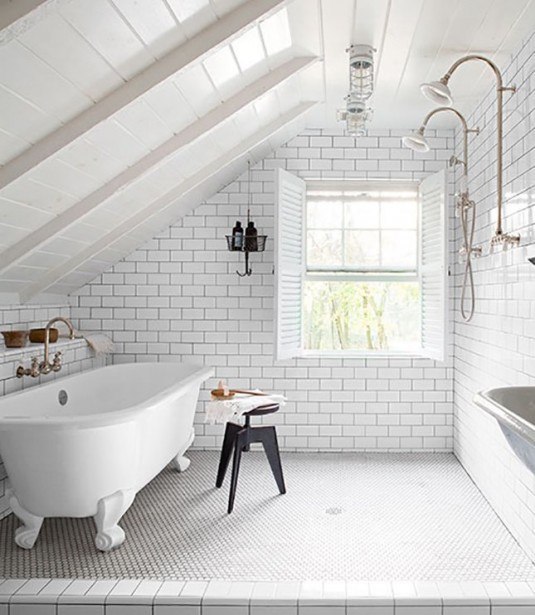 image via www.countryliving.com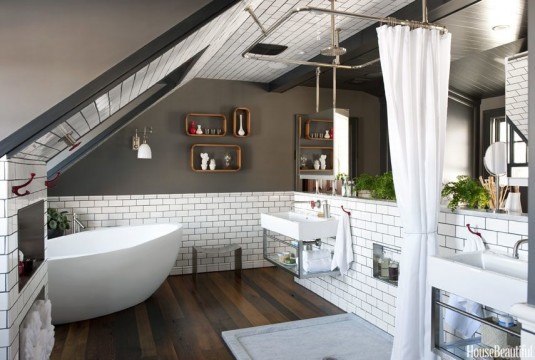 The attic might be an unusual space for living, but it is as functional as the other rooms in the house. I found the attic even more interesting because of the shape and the way it can be transformed. In case you lack a bathroom, bedroom or any other room, you have an option to clean the mess and transform that empty space into a a beautiful and modern space.
The ambiance will depend of the furnishing and the decorations you choose. The wooden beams, furnishing and decorations will create a warm and cozy, and cottage inspired ambiance.
Home Office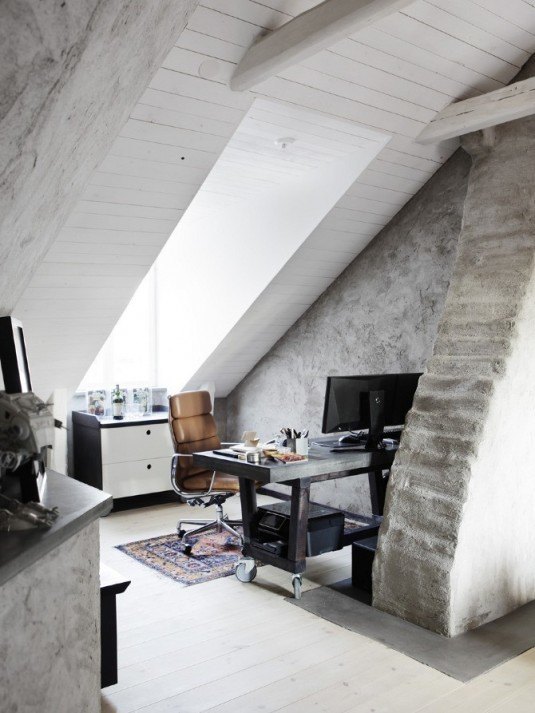 Kitchen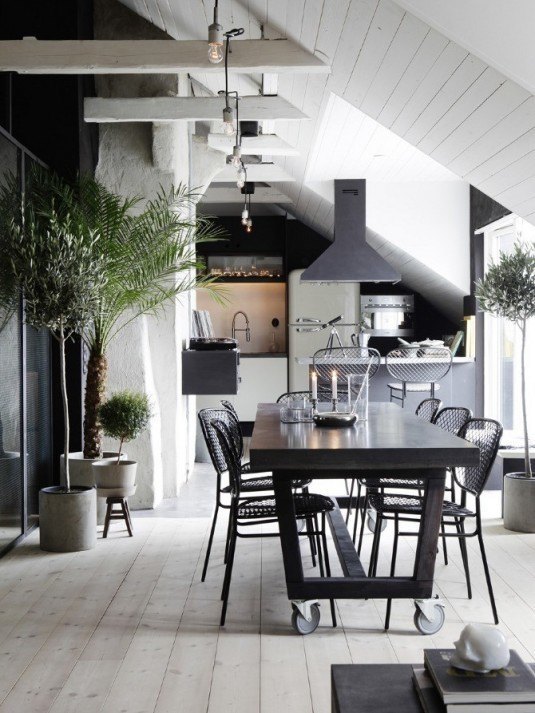 If your attic is dark, it may be both challenging and difficult for you to turn that space into a cozy bedroom, kitchen, office or any other room. Most of the attics are dark, but that doesn't mean that you can't make it bright, fresh and warm. There are many types of lamps that will decorate your space and that will help you lighten up your space.
Living Rooms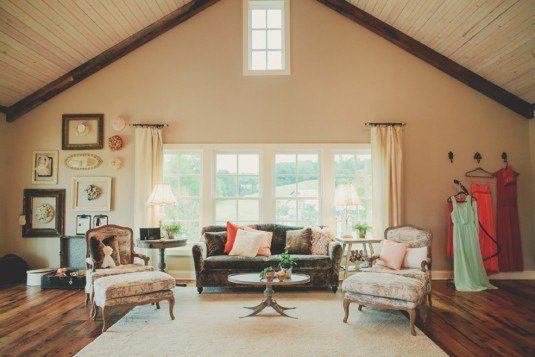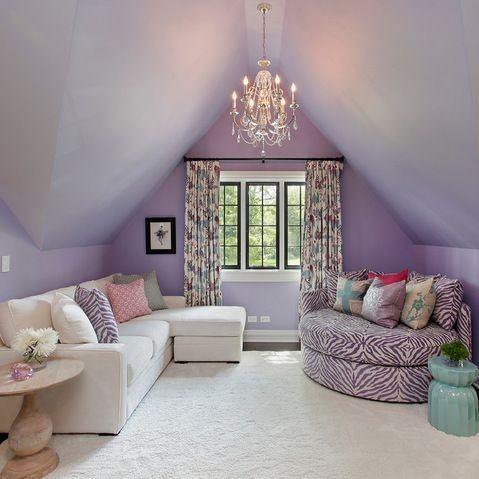 Bedroom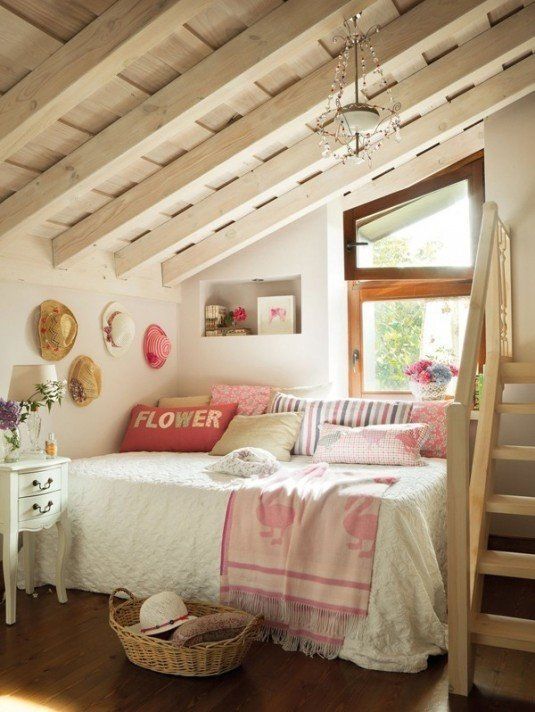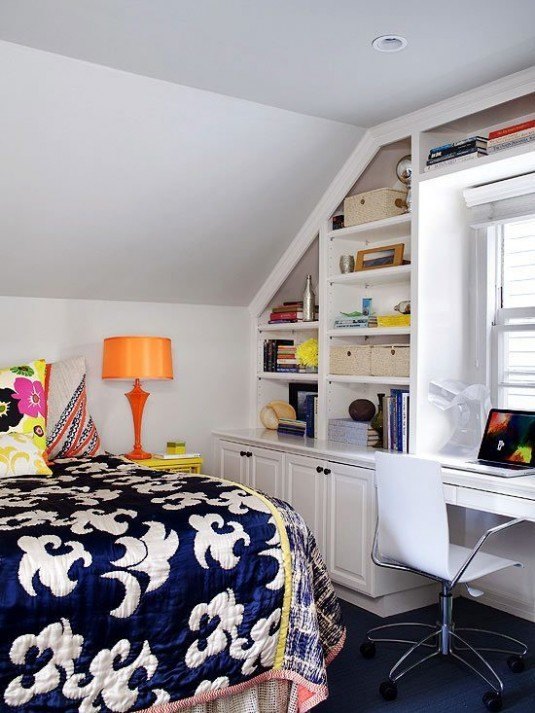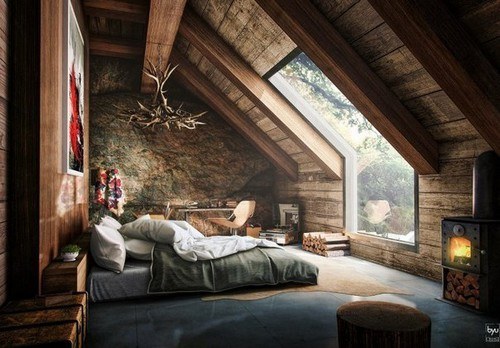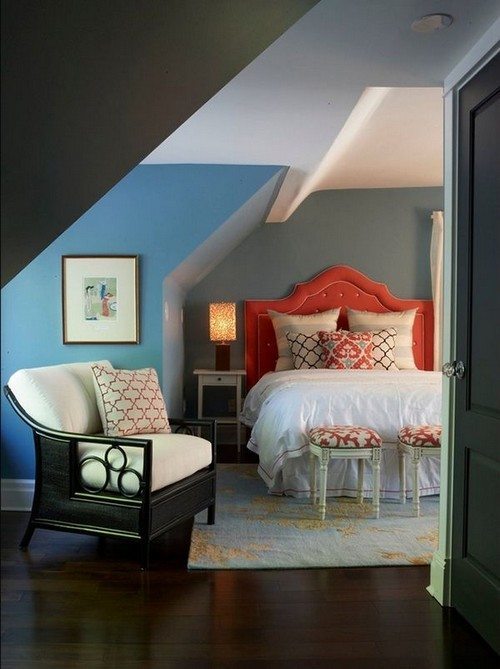 What do you think about these attics? Do you like them? I find them very interesting and fascinating! The one below is my favorite, which one is yours? I would love to know your opinion, so please feel free to share your comment below! Thank you for reading! Enjoy in the rest of your day and don't forget to stay up to date with the content of Karma Stream!