Hey there my dear karma streamers! How are you? Are you enjoying the beautiful days? I'm always here to give you some amazing ideas and inspire you to decorate your space. For today, I have a very interesting post that is called "11 Outstanding Interior Designs with Large Clocks". Are you excited?
SEE ALSO: Fantastic Wooden Crates Furniture Decor Ideas
I'm totally obsessed with large clocks all my life and I will definitely update my space with one soon. They are very unique and IN, don't you think. But, I need to also to mention that while every home suits a small clock here and there, not every home suits a large clock. They can look awkward and out out of place if not hung in the right spot.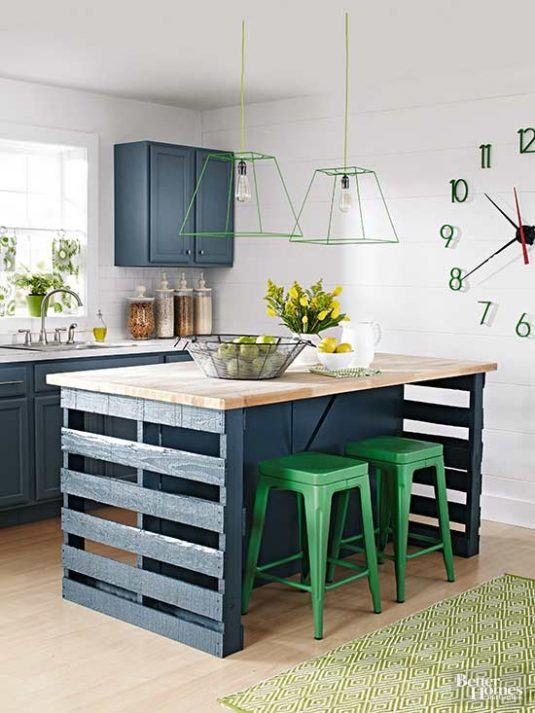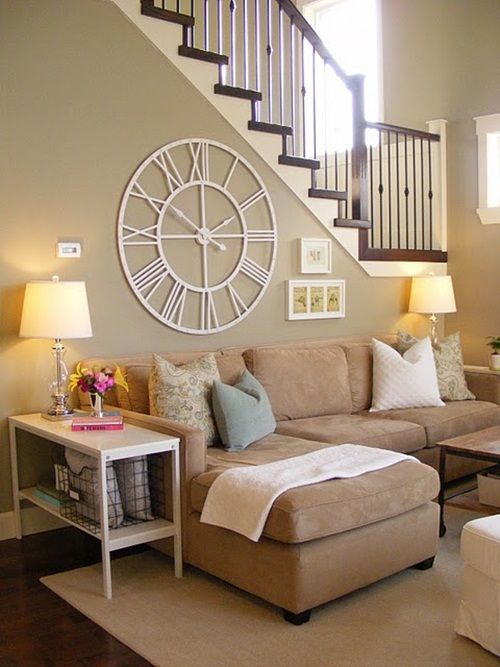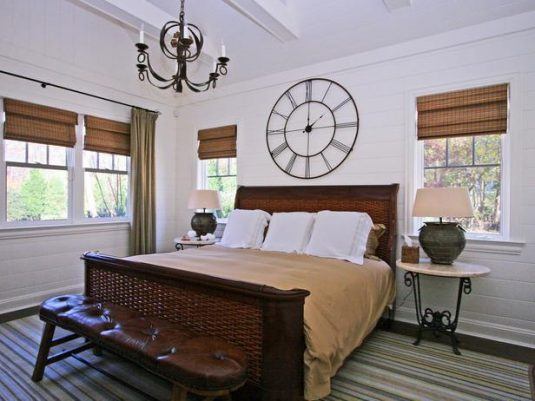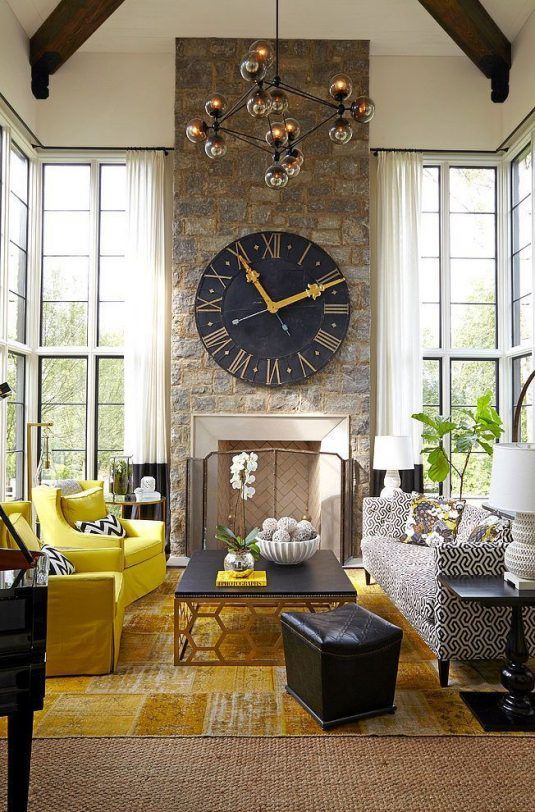 A large clock design can be the key feature in any room that doesn't have an existing focal point like a drinking bar, beautiful view or fireplace. You can add a visual interest to a space with such a thing. This kind of clocks can cover the bare walls, entryways and bedrooms, and can fit perfectly in the living room.
You can hang the large clocks on walls with noting around them. But, be careful when decorating, because most large clock designs need a little support. You also need to know that a clock that is high contrast with your palette of colors can create a more striking look and will capture more attention. Clock that is low contrast with your palette colors will be more subtle and passive, while still being very beautiful.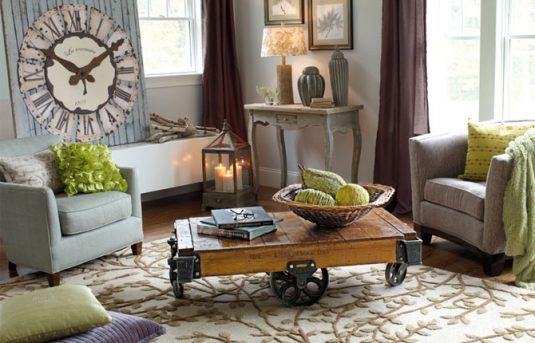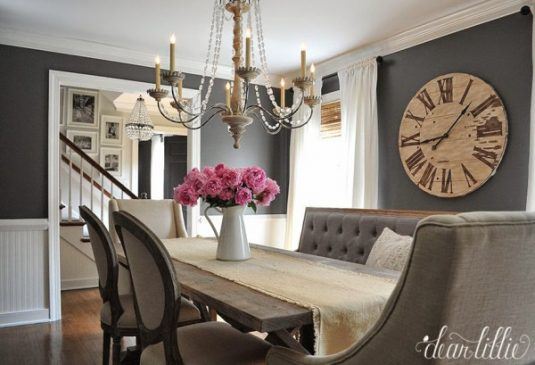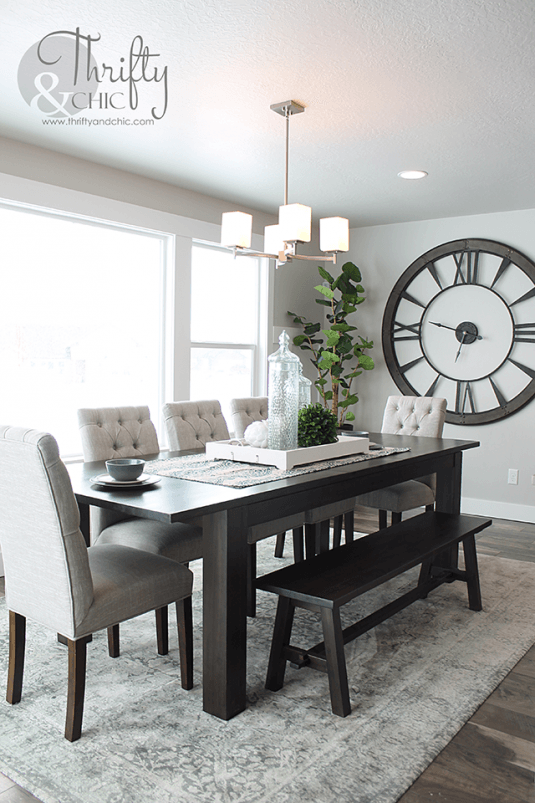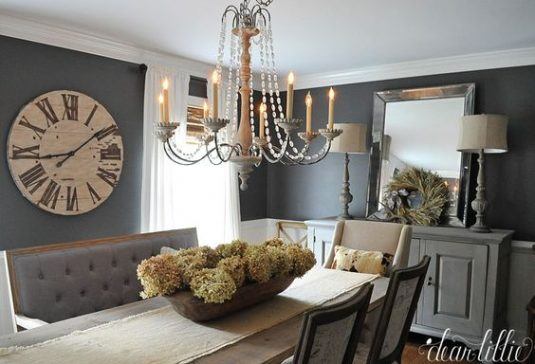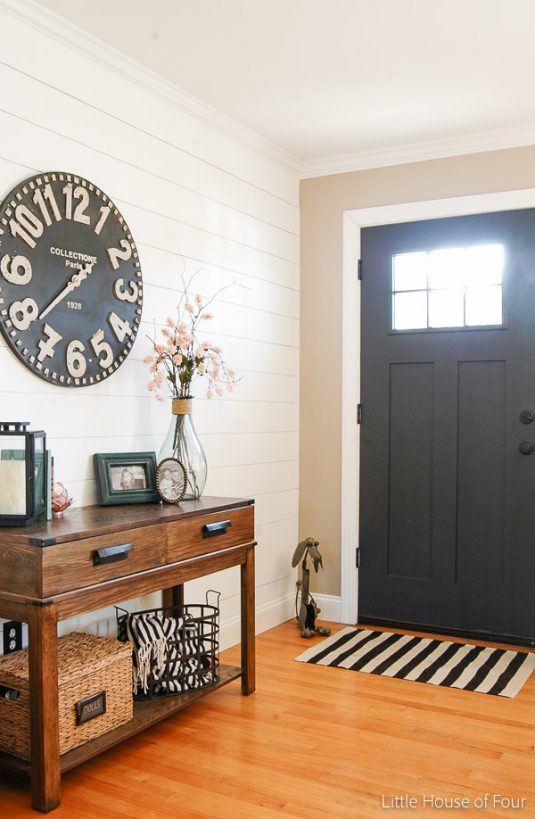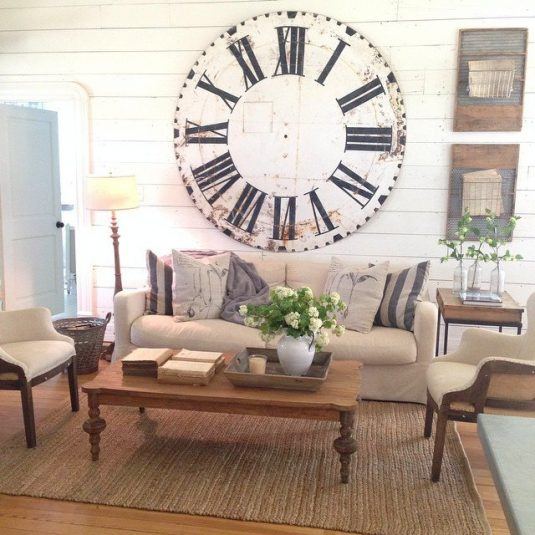 Hanging Height
There are a wide variety of clock diameters available on the market, however most over-sized clock designs are between 36-44 in diameter. Depending on where you are hanging the clock, there is also a huge range of ceiling heights. Here are some tips that you need follow when hanging large clocks:
Above a Mantel: The larger the clock design is, the closer it will sit to the mantel if you have an 8-9 ceiling. However you should place it approximately 4-6 above you mantel.
Above a Couch: A larger clock – 40-44 would sit approximately 5-7 above the back of your couch, while the smaller clocks – 36 would sit approximately 8-12 above the back of the couch.
On a Bare Wall: The center should be approximately 60 from the floor.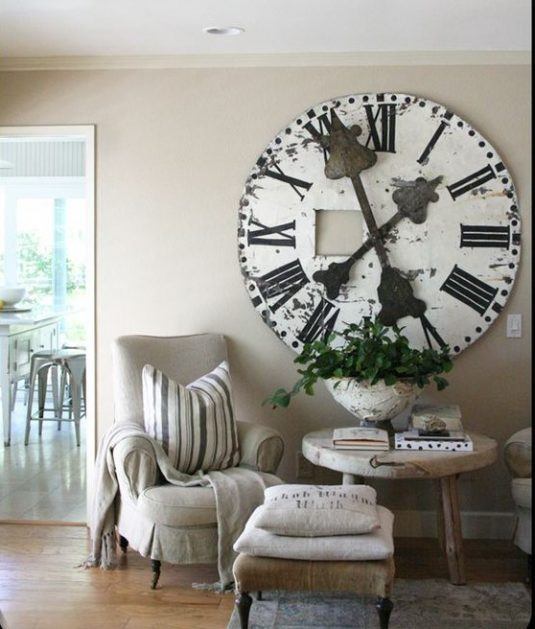 So, what do you think about these interior designs with large clocks my dear people? Do you like them and do you find them charming and beautiful? I would love to know your opinion, so please share your comments below. Thank you for reading! Enjoy in the rest of your day and don't forget to stay up to date with the content of Karma Stream!