Hey there my lovely people! How are you? Are you enjoying the beautiful days? I'm always here to give you some interesting ideas to decorate your home and yard. For today, I have a very interesting post that is called "11 Smart Ways to Grow Veggies and Fruits in Your Garden ".
SEE ALSO: 10 Fresh Ideas for Growing Veggies in Your Yard
You can transform your garden into a beautiful space where you can grow fruits and vegetables. I think that you should not miss the ideas below, if you want to eat healthy food. You can get Riverside garden experts to help you. Even if you are space-limited, don't worry because you won't need much space for the ideas below. So, let's check them out and draw some inspiration. Enjoy and have fun!
You can plant strawberries in flower pots and make your yard more lively and fun.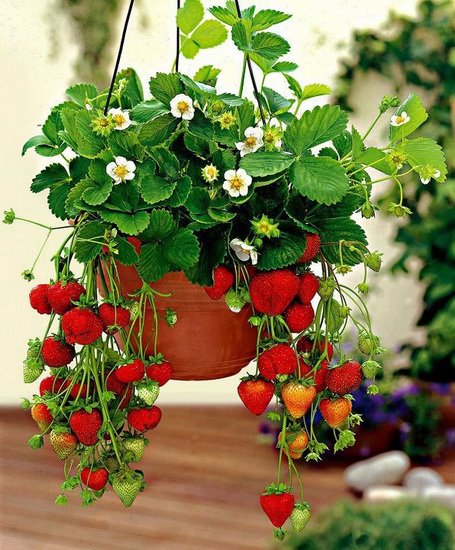 The wooden creates can be a perfect planter alternative for growing strawberries. If you want larger planter, then you can make one with pallets.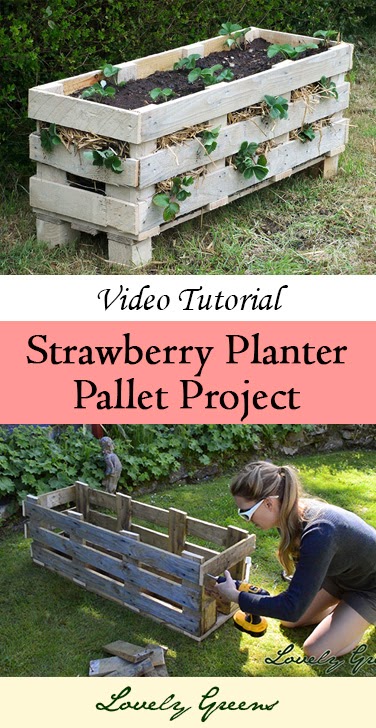 You can grow pumpkins on trellis made from tree limbs. The idea is very cool and looks interesting too.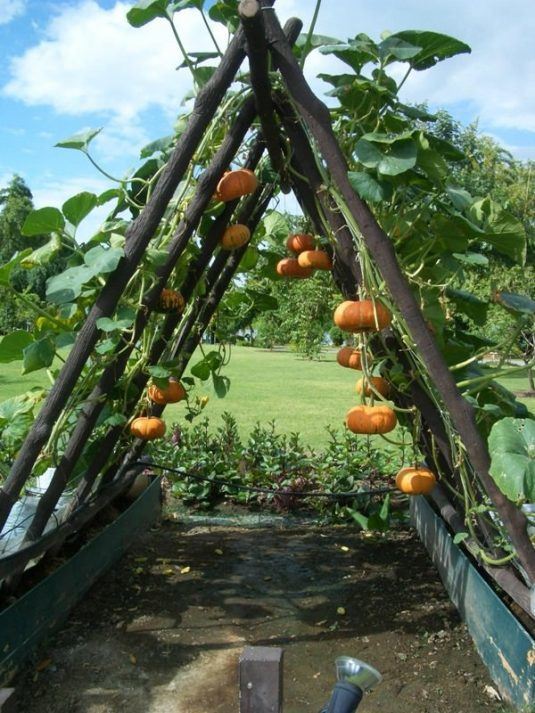 What about growing cucumbers in your yard? For this project you will need a wooden frame and poultry fence. This type of frame can also be used for growing melons.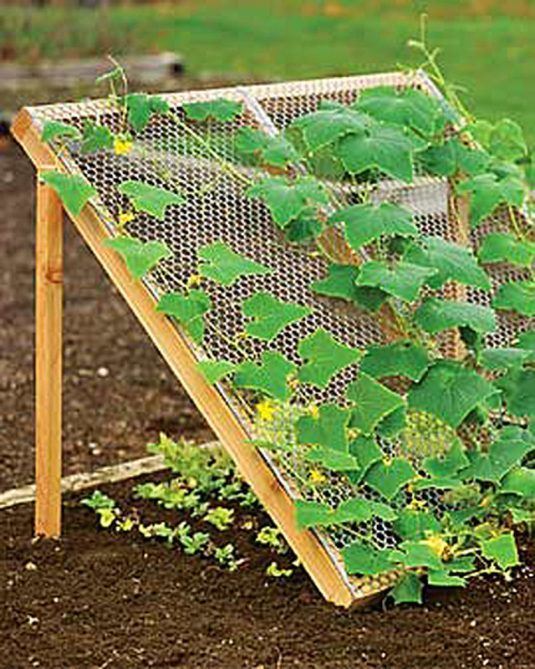 If you love to cook with onions, then you should see the project below. It is easy and quick and you will have them fresh all year round.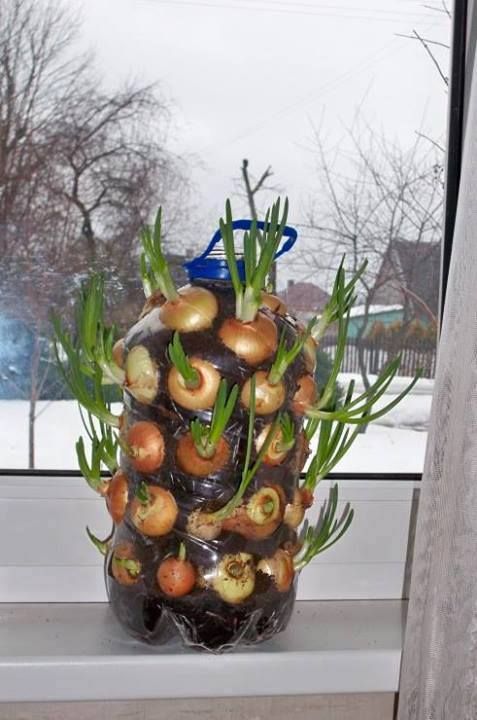 You can plant green onions in containers too. You need a pot, which is about 4-5 inches deep and freely grow this type of plant.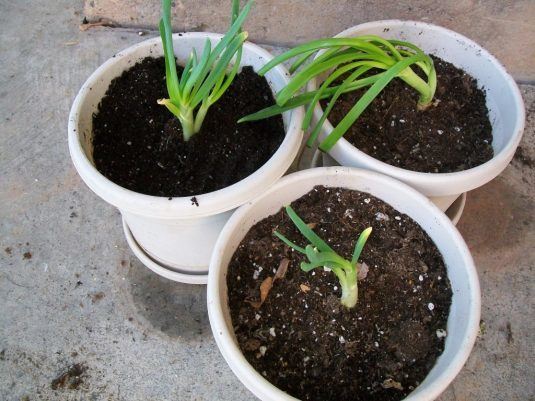 You can use the old laundry basket to grow potatoes. If you don't have this type of basket, then you can visit the second hand shops and buy one.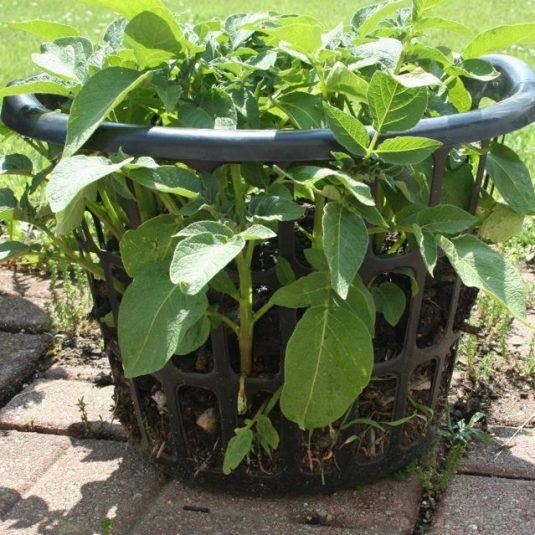 Did you know that you can also grow cauliflowers in containers? You just need to know the ideal growing conditions and proper requirements.

You can also make a beautiful succulent planter to make your space more interesting. This type of plants require little maintenance and water.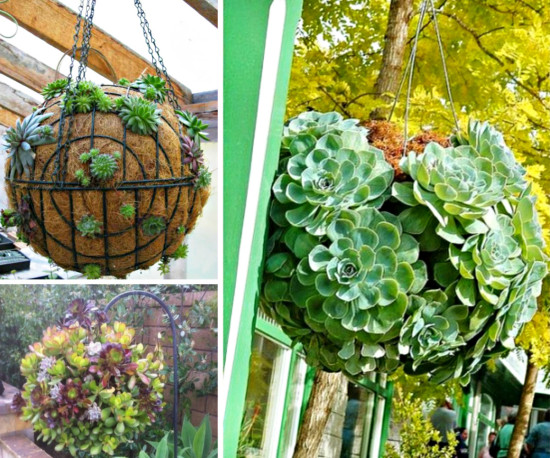 You can grow radish in egg trays easily, without weeding and mulching – only watering.

Planting potatoes in potato towers is a perfect alternative to avoid the process of digging up the potatoes.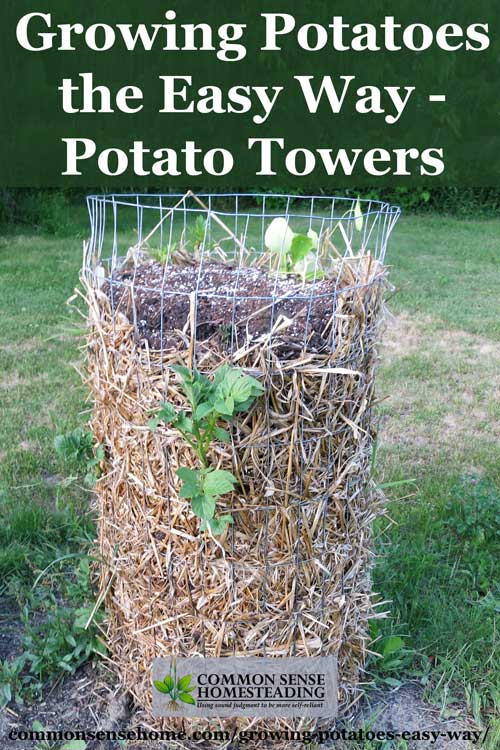 So, what do you think about these ideas of growing potatoes, strawberries, pumpkins, etc? Would you like to grow veggies in your backyard? Which idea would you like to try? I would love to know your opinion, so please share it in a comment below. If you are growing some plants in the moment, please share some pictures, I would love to see everything you have to show me. Thank you for reading! Enjoy in the rest of your day and don't forget to stay up to date with the content of Karma Stream!