Hi there my lovely people! How are you? Are you enjoying the beautiful sunny days? I'm always here to help you create something on your own, without spending a fortune. If you want to improve your diy skills and techniques and give a new look to your table, then you are on the right destination. I have made you a collection of 12 Low-Cost DIY Coffee Table Ideas to Make Right Now.
SEE ALSO: 12 Cheap Coffee Table Alternatives That Will Make You Say WoW
All of the tables that you are going to see here are beautiful and easy to make and even if you don't have any skills you will make them in no time. So, let's check them out and draw some inspiration. Enjoy and have fun!
You can turn your old birth bath into a marvelous coffee table easily and quickly. The idea is perfect for the summer time.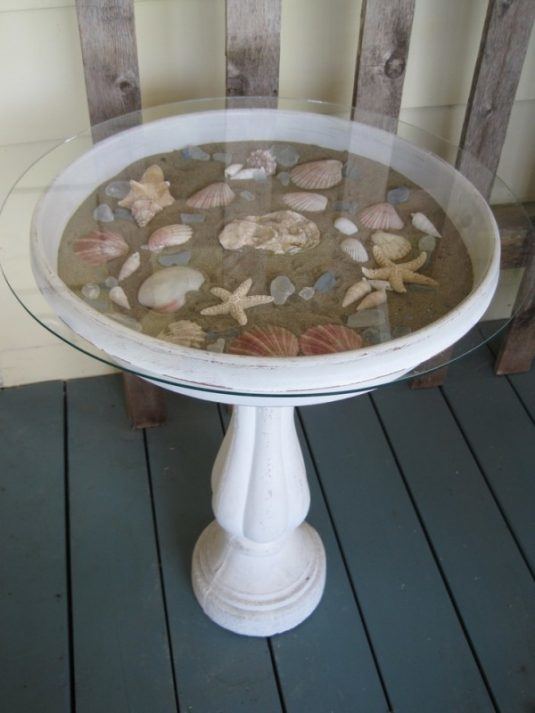 What do you think about the idea below? Isn't it charming?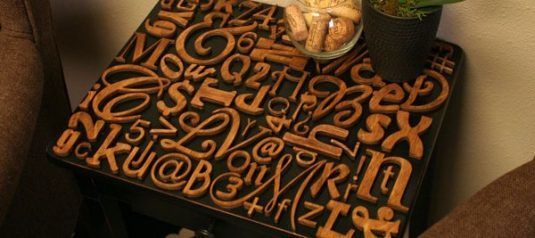 The idea below is very interesting and can be made in no time. You can use old CDs or broken mirror.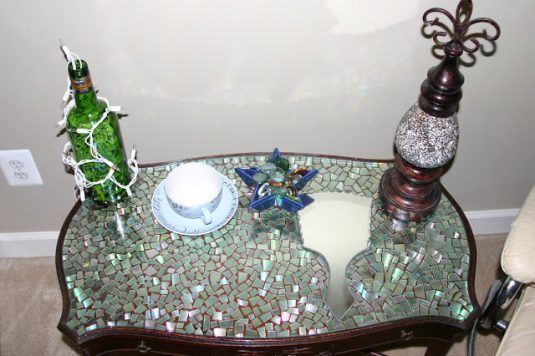 Wooden boards can be used for both living room tables and dining tables. The idea is perfect for those who want to make their space more warm and cozy.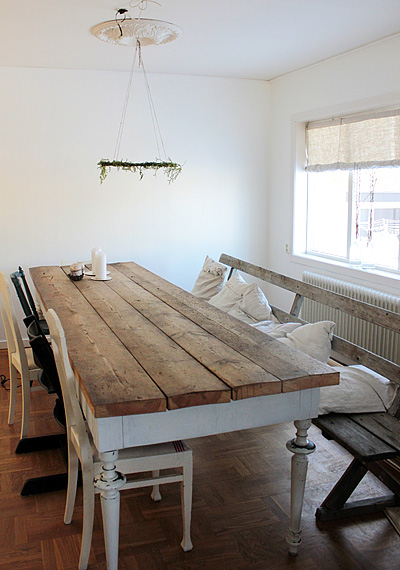 Use marble gems to give a new marvelous look to your living room table. The idea is amazing and will make your living room more cheerful and fun.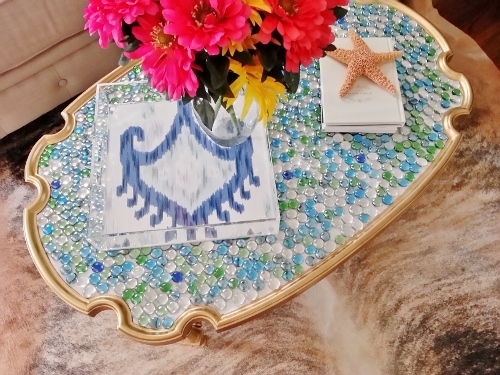 Paint the coffee table with chalkboard paint and transform your living room in a zone for entertainment.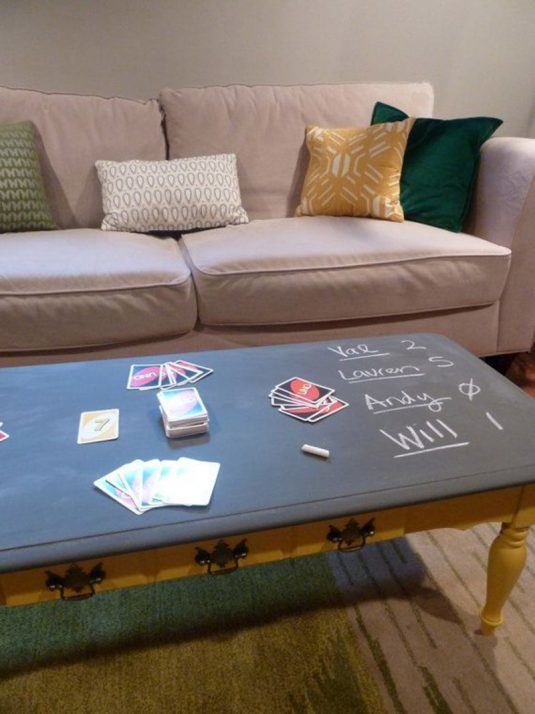 Beer or coke lids can be also used to embellish the top of your table. You can use colorful lids for more unique coffee table design or you can go with one type of lids.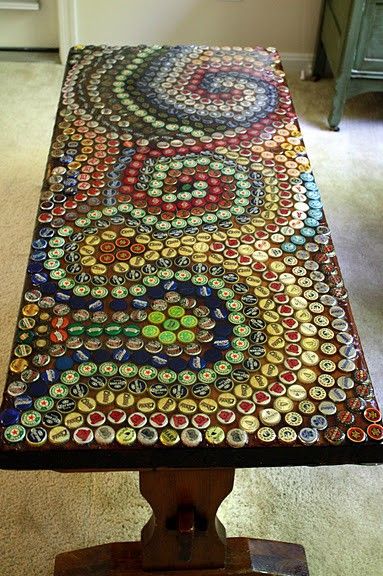 You can glue the world map on your coffee table and make your space more interesting and unique.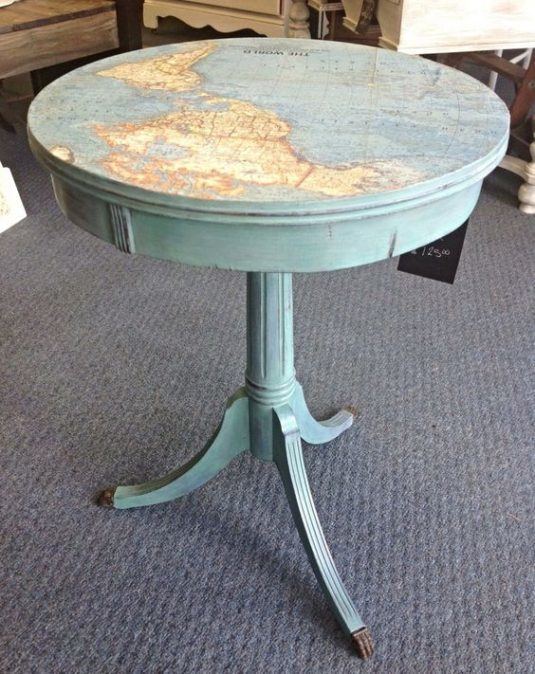 You can use fabric for more modern and fresh look. Pick a material that will suit your living room and make a beautiful tufted coffee table.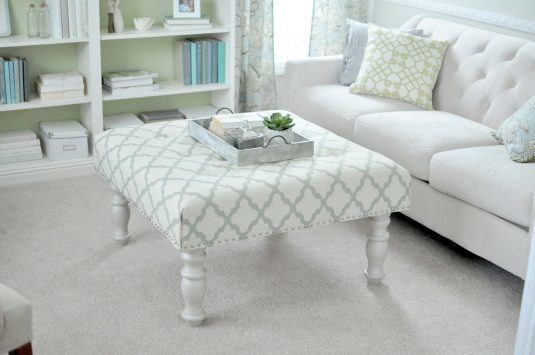 For more luxurious look, you can use old pennies.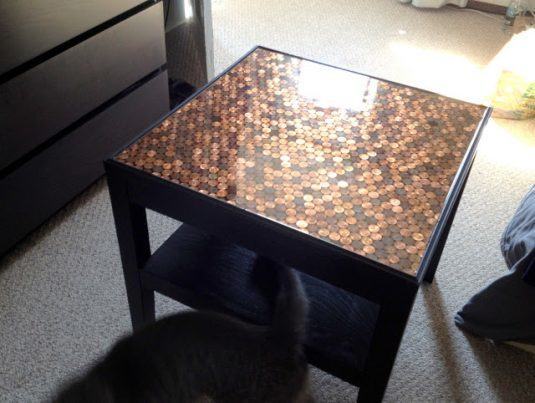 You can make your old table more cheerful and fun by using colorful tiles. Use your immense creativity and make a beautiful mosaic.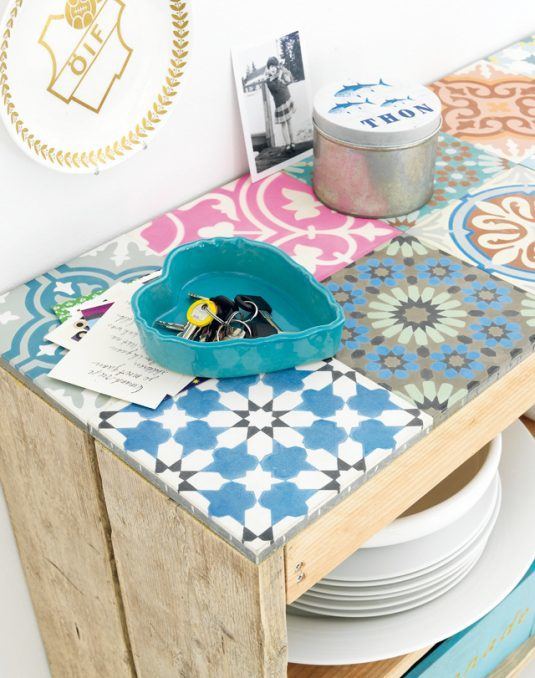 You can use corks for more interesting and fun look. If you are a wine lover, then you should definitely try this project. It is cute and easy to make.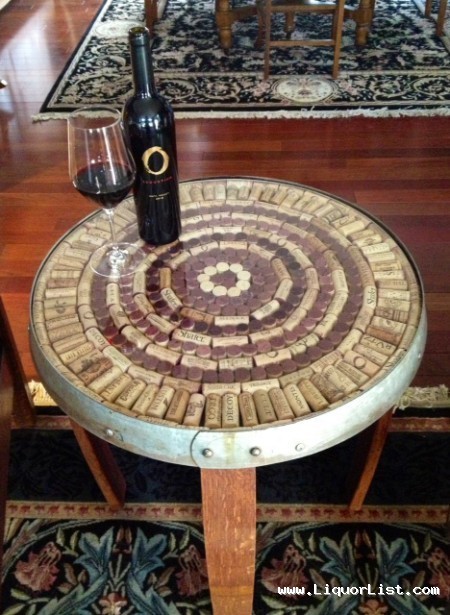 I say low-cost, because some of you may need to buy an old second hand table, some decorations, etc. If you already have all needed things, then go on an make one of these diy coffee table ideas, and enhance your space. I would love to know which coffee table is your favorite, so please share your comments below. If you have some other ideas on mind, please share them too. Thank you for reading! Enjoy in the rest of your day and don't forget to stay up to date with the content of Karma Stream!