If you have a daughter, this article is going to be of a huge interest to you because the designs that I have collected for you are going to boost your inspiration and creativity to get down to work and spend some time on making creative crafts. If you are feeling bored, check them out and see how you can make time pass faster. Scroll down through the photos below and see the Cute DIY Girls Room Decorations That You Have To See. They can be made in just a few minutes and they are certainly going to make a statement in your girls' room. Girls pay lots of attention to the way their room looks like and they may make you spend tons of money on decorative objects. This time get together and save some money by making the decorations on your own. I'm sure that you are going to like them all, so check them out and get your eyes on something!
SEE ALSO: 5 Clever Tips to Organize a Baby Girl's Room
The string heart is such a sophisticated craft that can make your girls room look super modern and contemporary. It's a beautiful artistic piece and I believe that everybody will be asking you where you have got it from. You just have to attach nails on a wooden surface in the shape of a heart and play with string afterwards. Choose the color that best matches the room decor and get a wonderful decorative object that is going to turn heads for sure!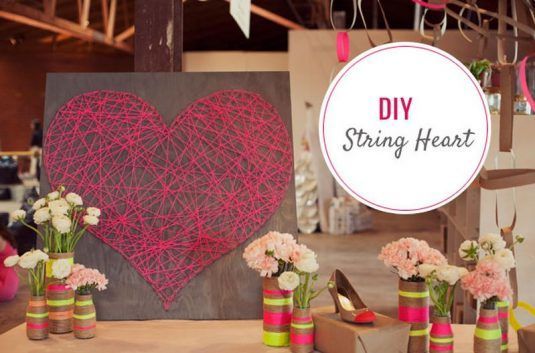 Any candle can get a more feminine look of you just decorate it with lace. If you need a gentle touch to your room, this is the craft for you. It's not difficult to make it, so give it a try!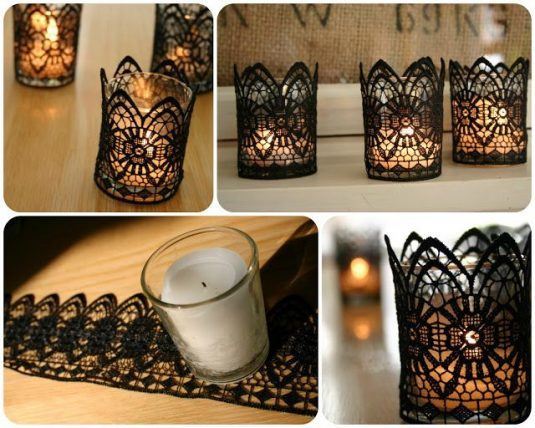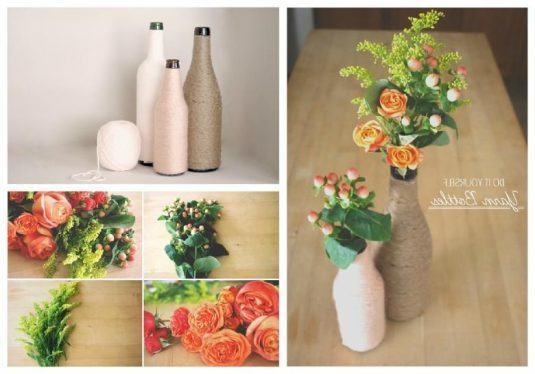 If your room misses a clock, it's DIY o'clock. Why don't you make one on your own? It's a great way to add a personal touch to the space. Get a clock mechanism and use flowers and other small jewels to mark the hours. What do you think about the idea?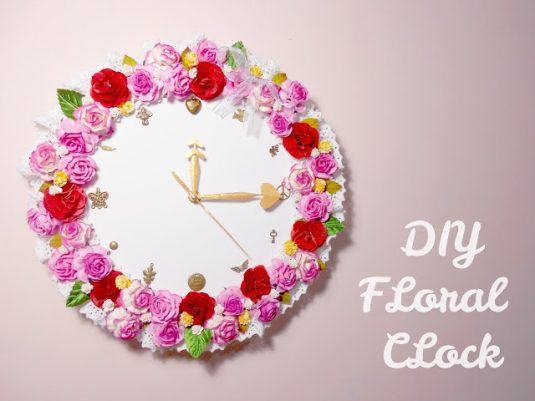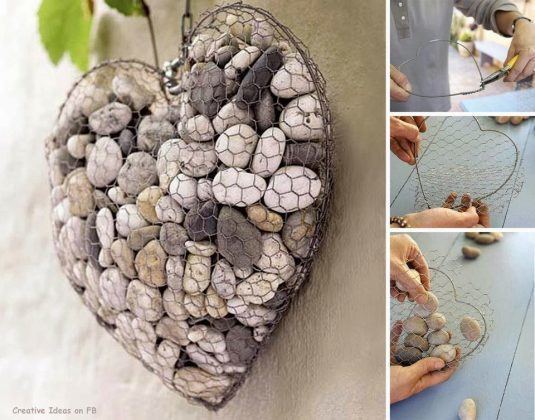 If your schedule is too busy and you need a spot where you can write your plans, and then quickly get rid of them, see the idea below and recreate the look. This paper roll design is just the perfect one for you.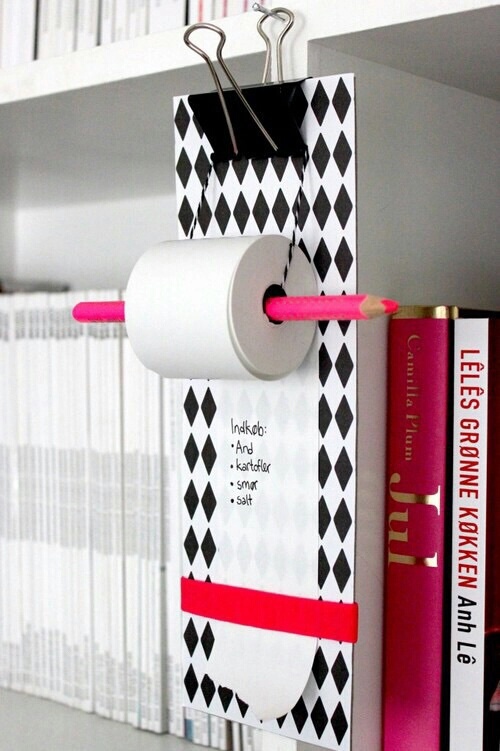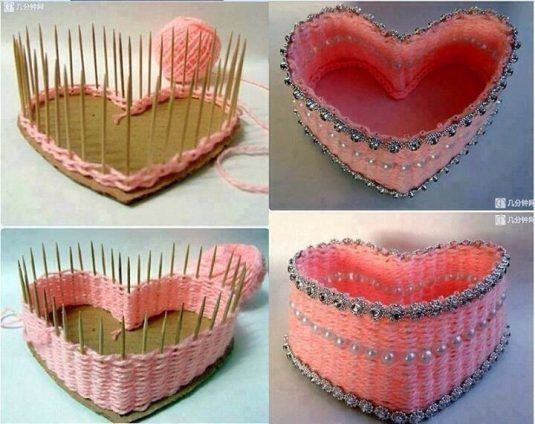 If you are a girl, there have to be jars in the room repurposed in some amazing way. You can either use them as vases or as storage option!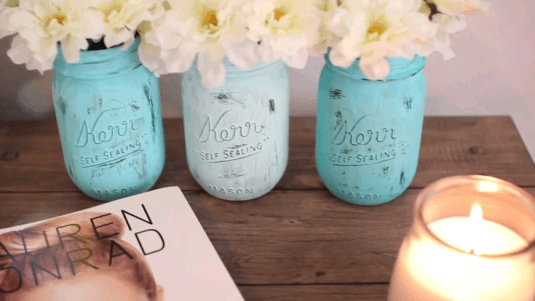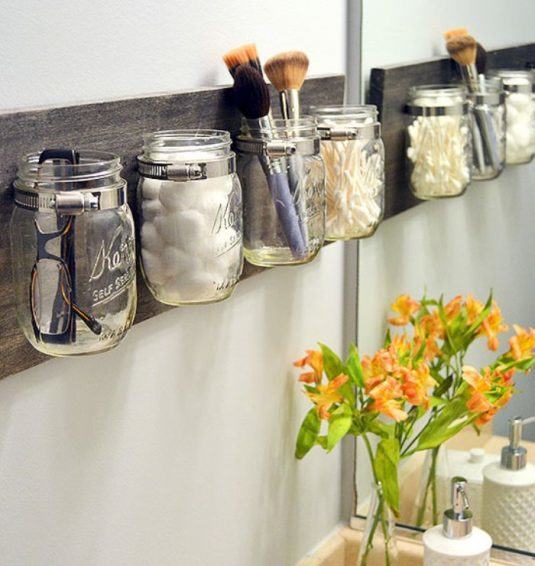 If you want to have some extraordinary designs in the room, see the idea below. You can make your own paper bag shelving units. It's a unique decor idea that is going to catch many eyes. How do you like it?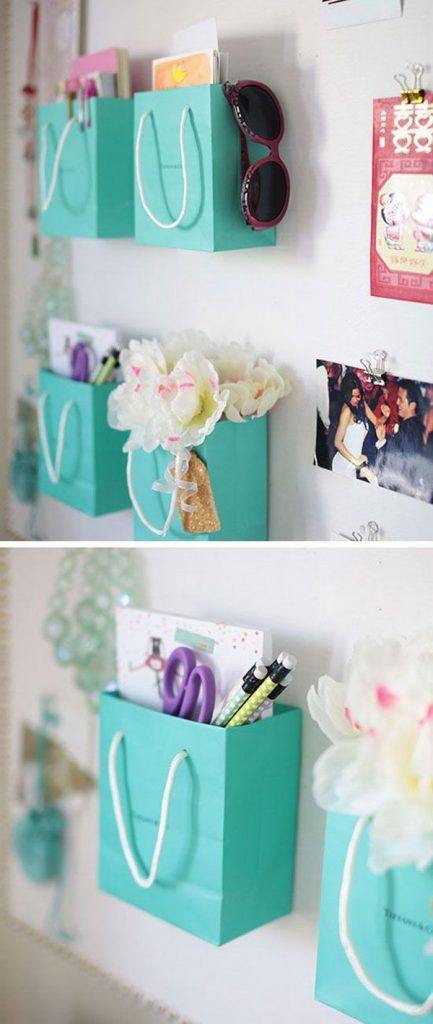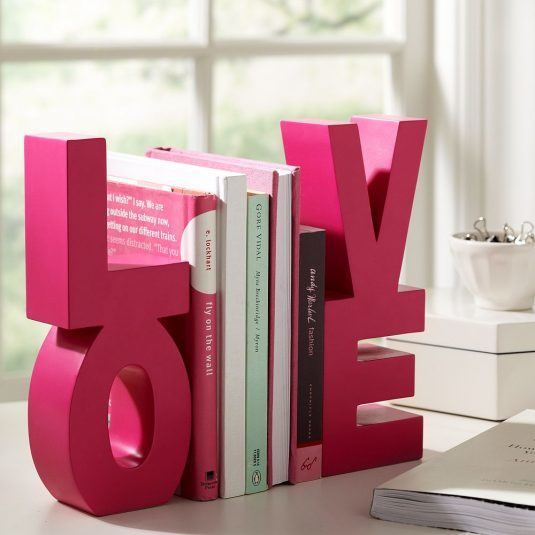 Which DIY idea do you like the best? Keep me posted in the comments!