Hey there my lovely karma streamers! How are you? We are always here to give you some very creative and innovative ideas to decorate your home and yard. For today, I have made you a collection of 13 amazing ways to decorate the windows this fall. Are you excited?
SEE ALSO: 12 Unique Downspouts for Your Home You Should Not Miss
If you want to bring the spirit of the new season in your home, then you can start by decorating the windows of your home. Orange is the most popular color in fall, it has great features and good effects on people. It consists of a mixture of yellow and red – both warm colors and that is way it spreads energy and excitement.
The ideas that I have found on the Net are very interesting and fun, so I advise you to check them out and get inspired to decorate your space. You may find them interesting and fun, who knows. Enjoy and have fun!
Fall Leaves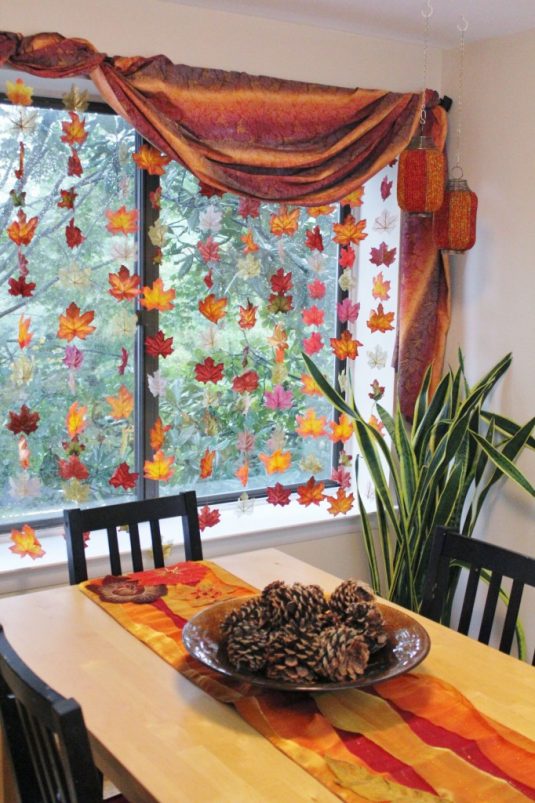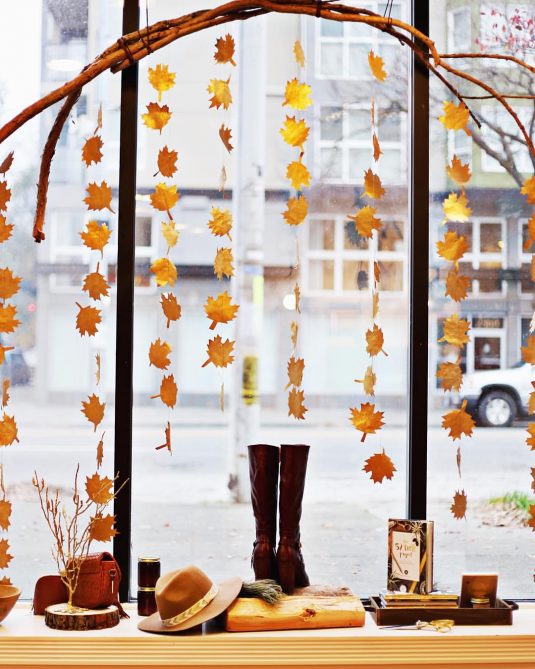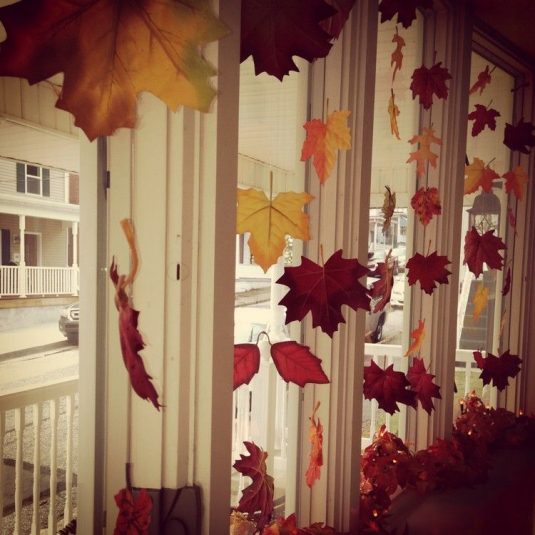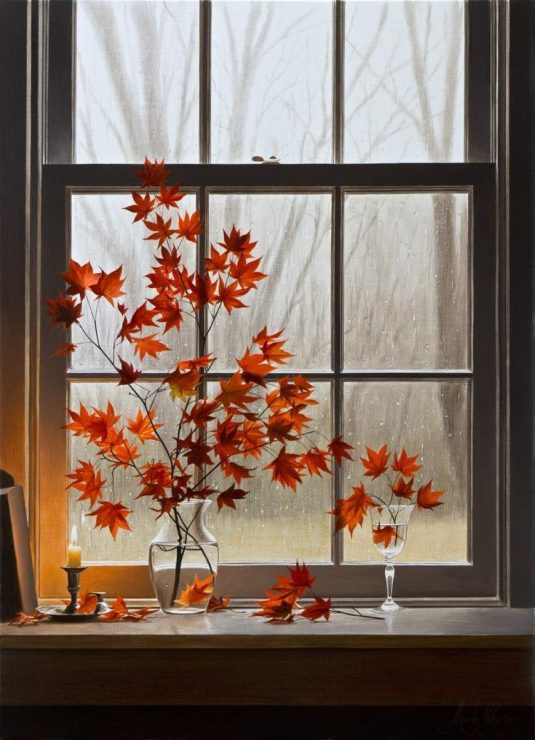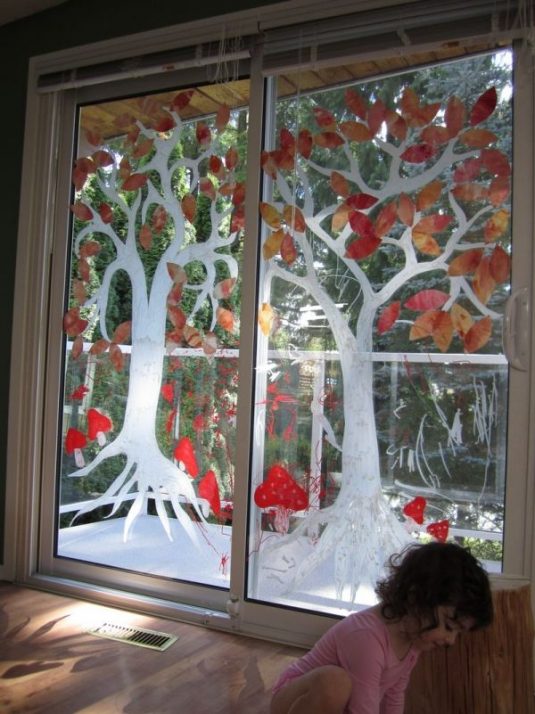 Nuts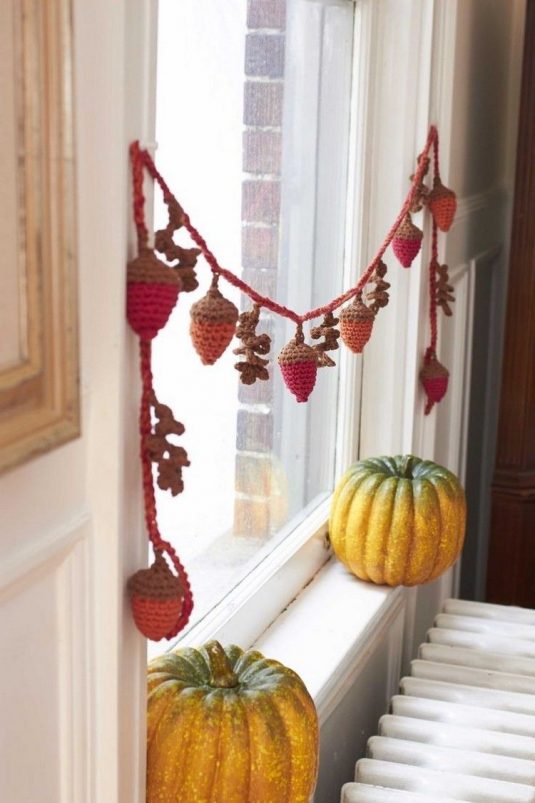 Pumpkins
You can put some small pumpkins in a big glass bowl, container and place it near the windows. Or you can place some pumpkins in the flower pots hung on your window and enhance the exterior of your home. Both ideas are extraordinary and you can't go wrong with any of the following ideas. You can try to make lanterns out of pumpkins as well. This type of project is very easy and quick to make and can be perfect addition to your dining table, window and front porch.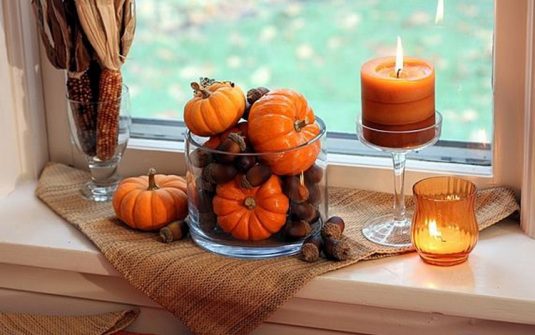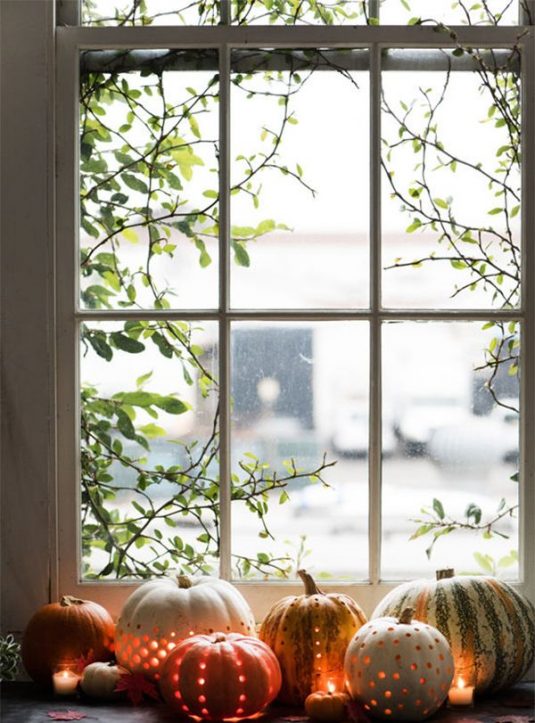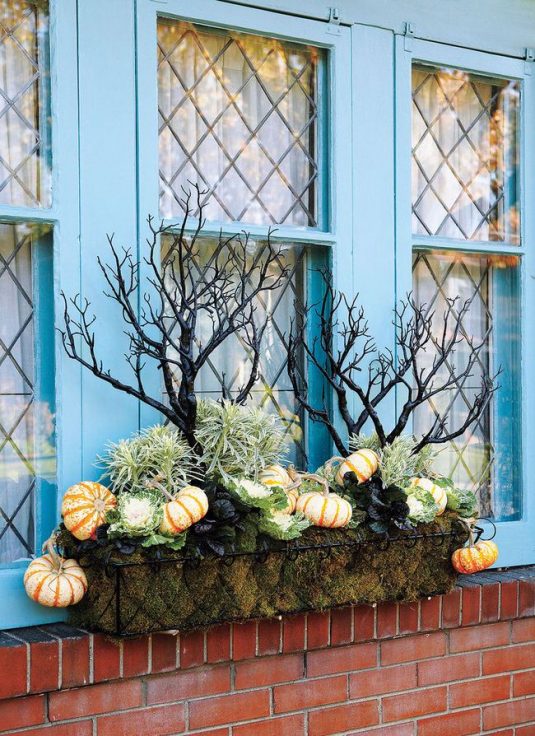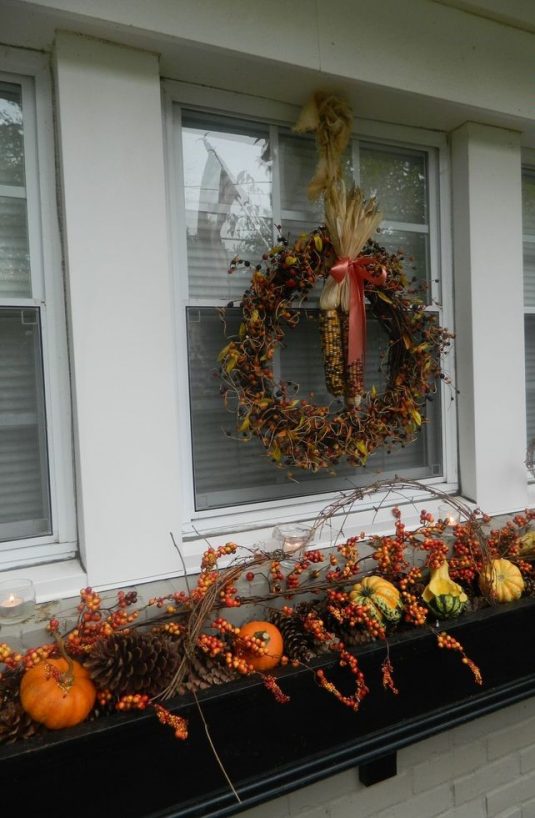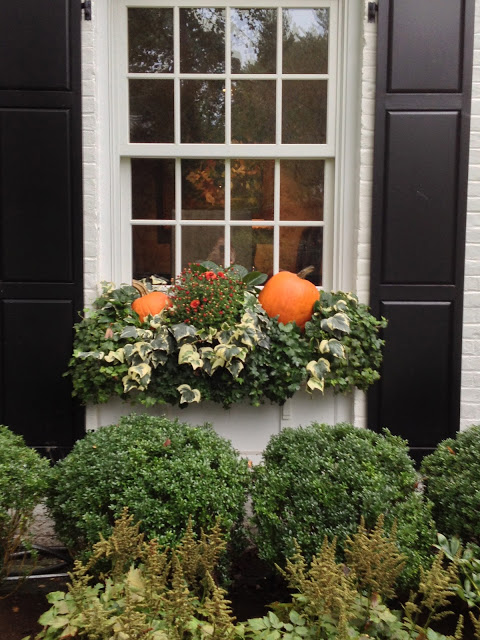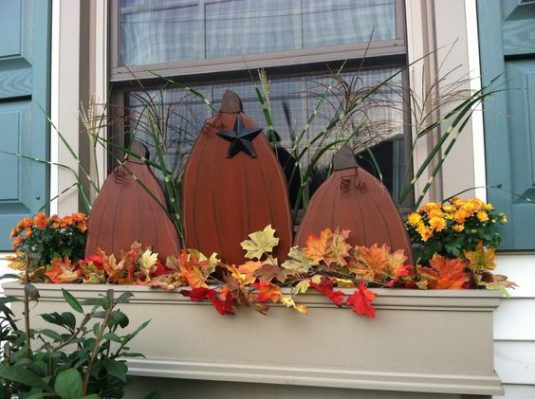 So, what do you think about these ways to decorate the windows my dear people? Which idea is your favorite? I need to recognize that I really like all of the ideas and I can't pick just one. The first idea where leaves are hung from the ceiling is one of my favorite, but I also want to decorate the containers on my balcony with some pumpkins. I would love to know your opinion, so please share your comments with me! If you have some other interesting suggestions, ideas or projects that can be made this fall, please share them as well.
Thank you for reading! Enjoy in the rest of your day and don't forget to stay up to date with the content of Karma Stream!