Hey there my lovely people! How are you? Are you enjoying the beautiful days? I'm always here to inspire you and awaken your creativity. For today, I have made you a collection of "13 Awesome Ways to Recycle Your Old Keyboard".
SEE ALSO: Can You Reuse Your Old Computer?
The old keyboards can be transformed in so my interesting projects that you can use in your life. So, let's check these ideas out and draw some inspiration. You may find your next project here, who knows. Enjoy and have fun!
The most interesting project in this gallery is probably this man key chain that I really like.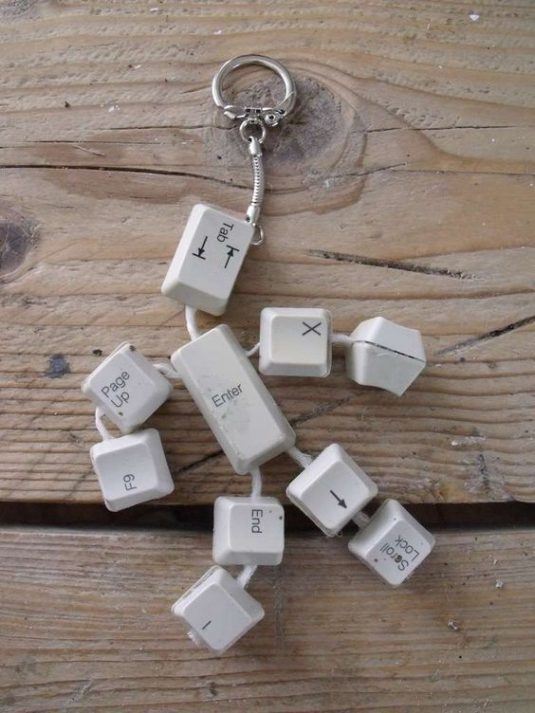 You don't need to spend money for thumbtacks or push pins, because you can made such items easily and quickly.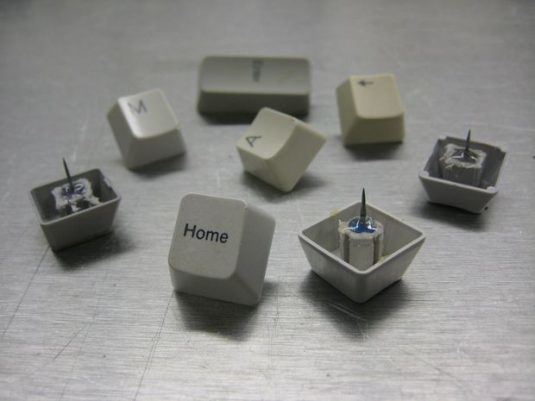 A key holder can also be made out of an old keyboard.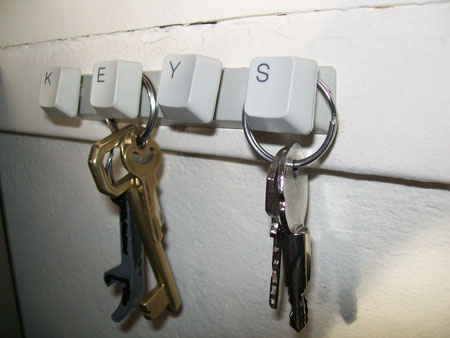 You can also make unique paperclips without spending a fortune. I really like this idea, because it is very interesting and very easy and quick to make.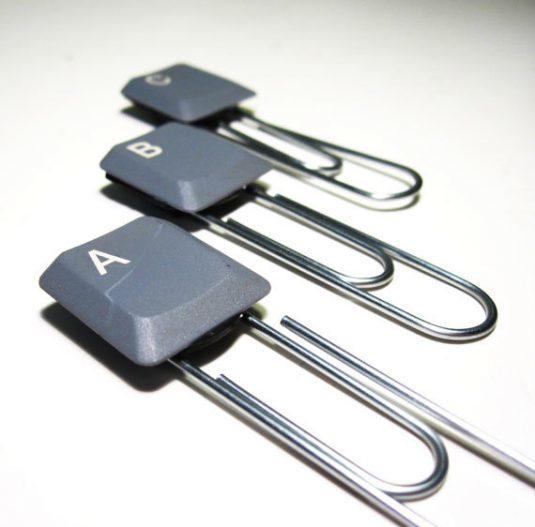 Your Christmas tree can be beautified with ornaments like these here. You can make any word you want and hang it on the tree.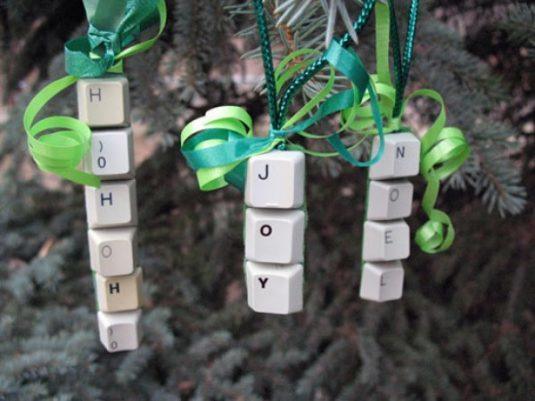 Marvelous bracelet to enrich your jewelry box. You can complete your casual outfit with a bracelet like this and look magnificent.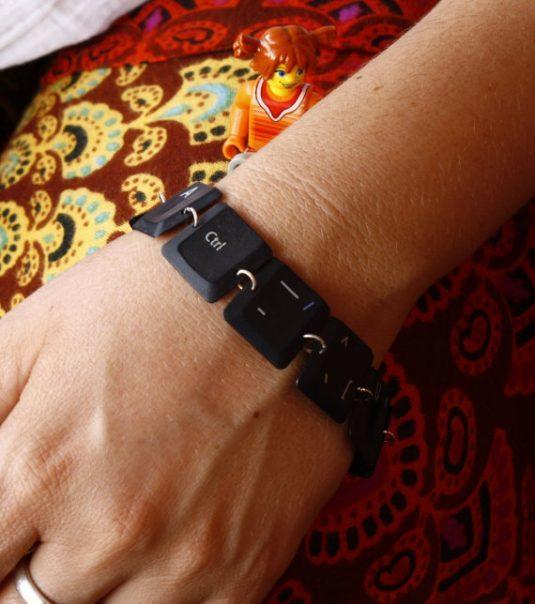 Two keyboard keys can be transformed into a beautiful pair of earrings.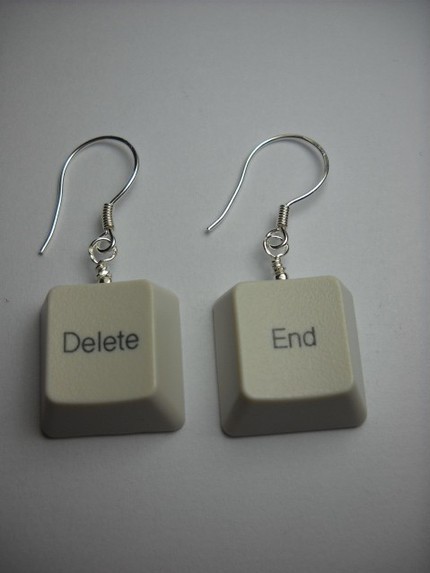 You can also make a beautiful clock with keyboard keys. You can paint the keys in any color you want for more charming and dramatic look.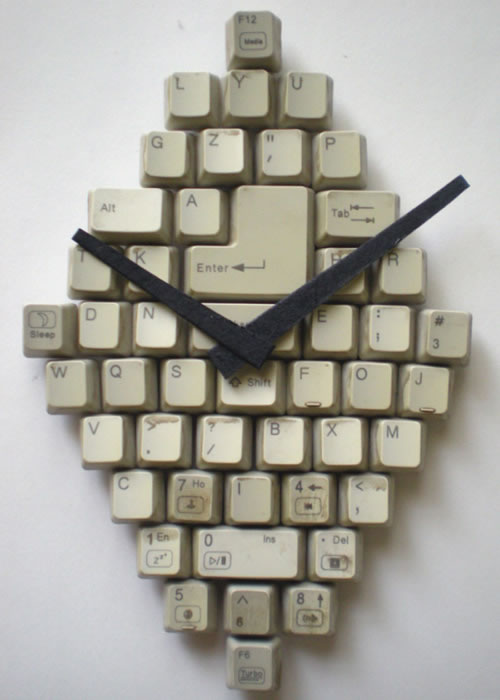 Lovable wall decorations that you can use to decorate your space. You can also make these frames and give you to your friends or relatives as gifts.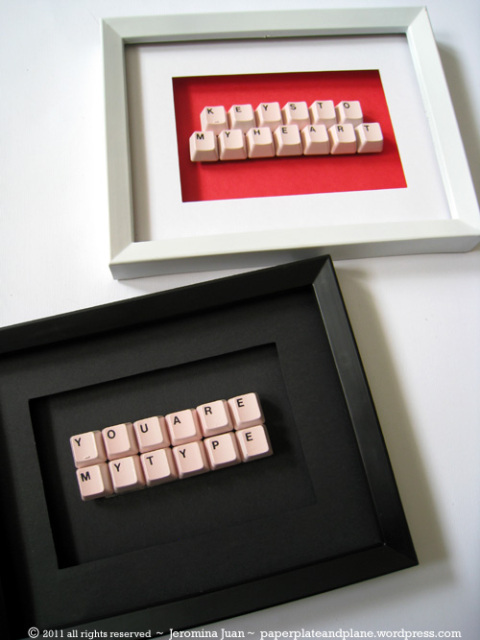 Those who has a large mirror in their bedrooms, should definitely see the project below and draw some inspiration for their next diy project.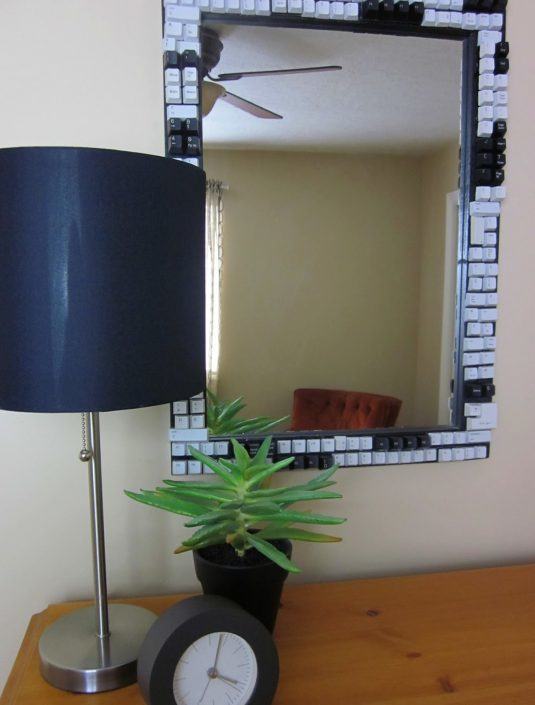 This is the most innovative chair that I have ever seen in my life. It may not be very comfortable, but it is very unique.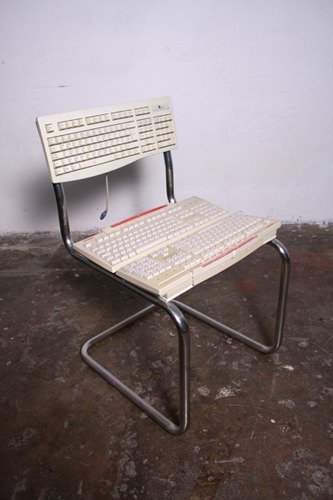 You can give a new lovely look to the simple photo frame with keyboard keys.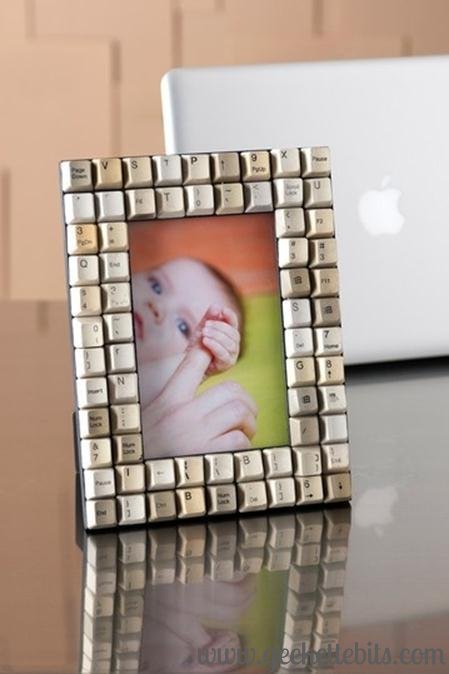 Interesting way to organize your pens and pencils in your office. I really like the project, what about you?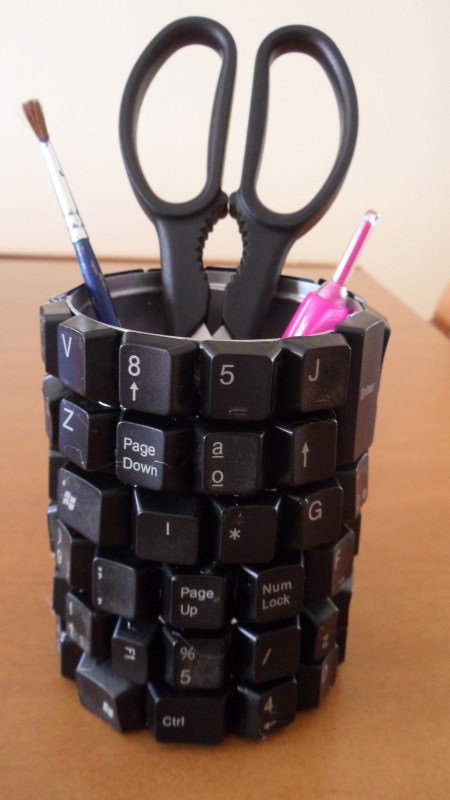 So, what do you think about these projects made of old keyboard? Do you find them useful, interesting and fun? Would you dare to decorate the dull walls in your home with with some interesting photo frames or a clock or mirror embellished with keyboard keys? Thank you for reading! Enjoy in the rest of your day and don't forget to stay up to date with the content of Karma Stream!