Hey there crafty people! Are you excited to see some cool DIY projects that make use of already used objects around the house? This time we are going to share with you some Awesome Ways To Repurpose Gardening Tools That Will Catch Your Eye. Every house has at least some kind of a garden and it doesn't matter if it's big or small you probably have gardening tools which help you to keep it in a great condition. Do you already have some ideas in mind? Check out the designs below and get inspired! I'm sure that you are going to like them all because they look more than stunning! Don't miss the photos!
SEE ALSO: 15 Awesome Wall Gardens To Enhance Your Yard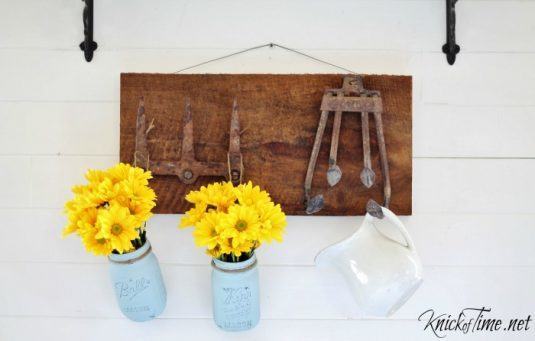 What do you think of the idea of creating an astonishing clock by repurposing the gardening tools? You can use them to show the time in a cool and unique way. So how do you feel about this design? It's a great DIY project which will add to the look of your yard. It's the perfect decoration for it, so go ahead and recreate the look!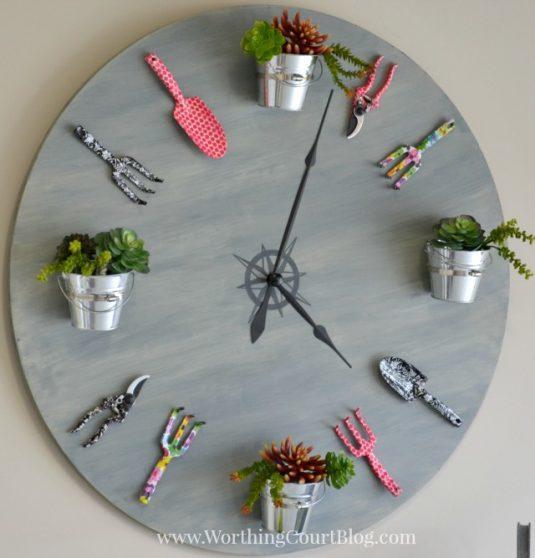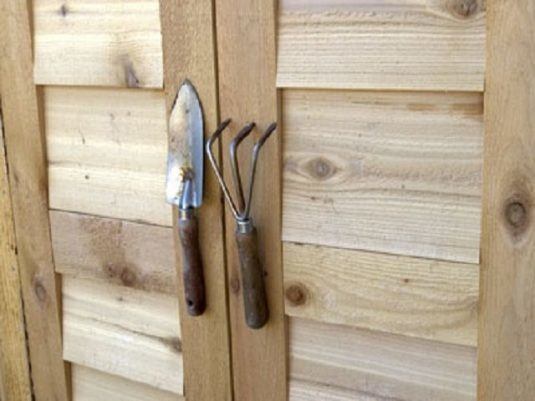 We are all furious when the hose gets broken, but don't desperate because we have a lovely DIY project in which you can repurpose it. Now, you can easily turn it into a wreath and add it as a decor item for your front door.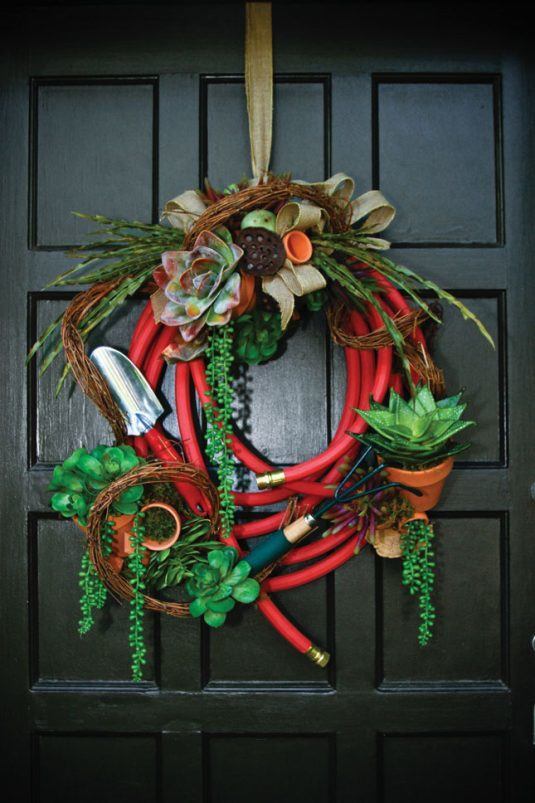 If you are looking for a one-of-a-kind way to display your house number, copy the idea below and use the shovel. It's a super easy DIY project since you only have to print the number on it.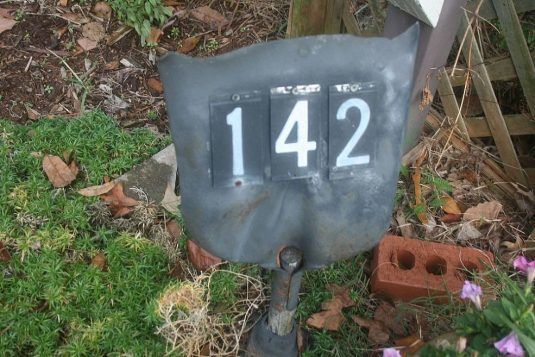 If you are about to design your own mini garden, I have an idea for you. You can use the handle of the shovel and insert it in the middle of the garden.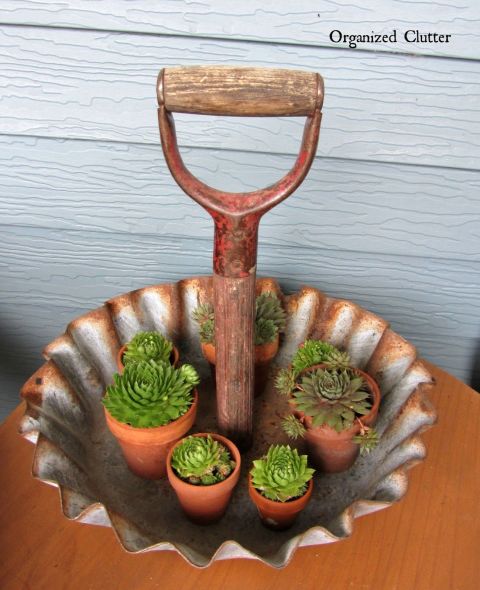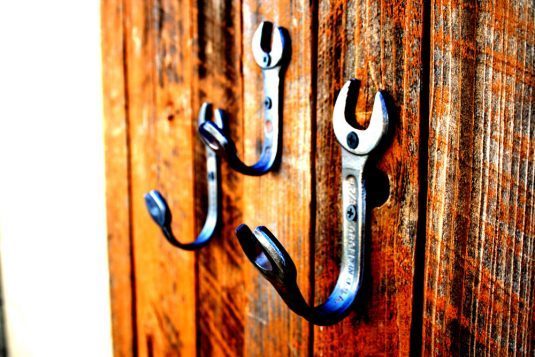 The rake is one of the most popular gardening tools which has been repurposing in so many different ways. People love to use the rake both outside and inside the house and consider it as a very useful and practical object. One possibility is to use it in the kitchen as a holder for the wine glasses. What do you think about this idea?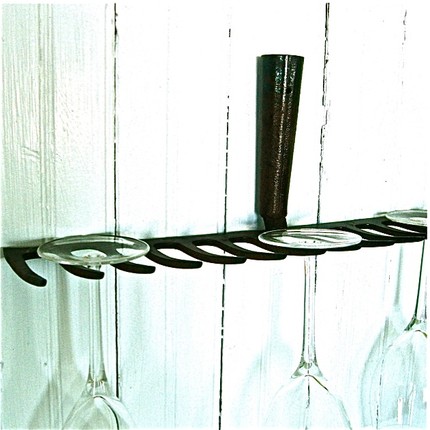 Girls also decide to add the rake in their bedroom since they can display all of their favorite necklaces and bracelets on it and keep them untangled and in the perfect order.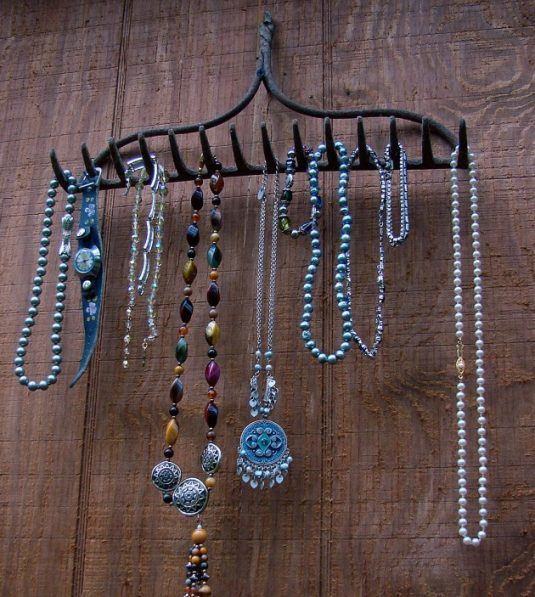 You can also make a good use of the rake outside as well. Despite serving its main purpose, it can also hold all of the gardening tools. In this way you will be super organized and you will know where your tools are placed.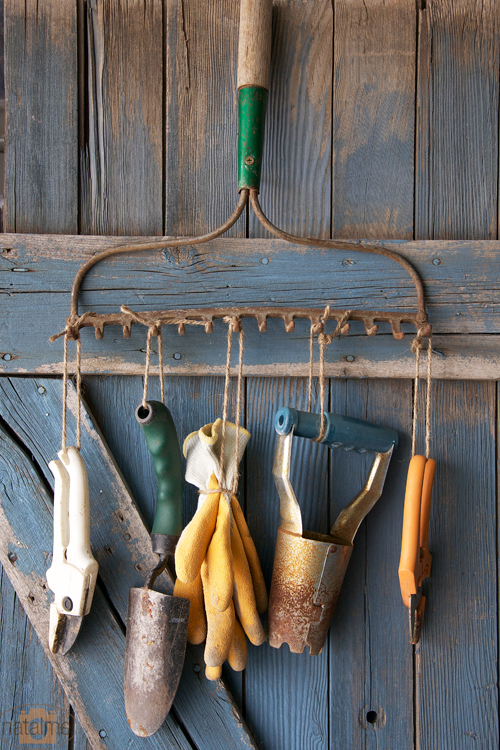 How are you going to repurpose the gardening tools in your home? I would love to hear from you, so make sure you let me know in the comments below. Thanks for reading and enjoy the rest of your day!