Seems like everyone has gone cray about pom poms. These fluffy little things have conquered our hearts. And they can be used just anywhere. Decorating is a fun process when you use these cute things. And yes, you can do lots of things with them. You can make fluffy pillows, rugs, decorations for your home. And kids will love it for sure. Are you ready? I present you- 13 DIY pom pom decor ideas that will warm your heart!
The best part about pom poms  is that you can make them very easy. Everyone loves them because they are cheap and you can make so different variations. The only thing you need is yarn. And lots of it. Choose your favorite color. Wrap an enormous layer of yarn around a round object. You can do it also with your index and middle finger. Wrap the yarn around. In the middle, tie a strong knot. Make two cuts on the sides, and you already have your fluffy pom pom. It is that easy. Check out how the process goes below.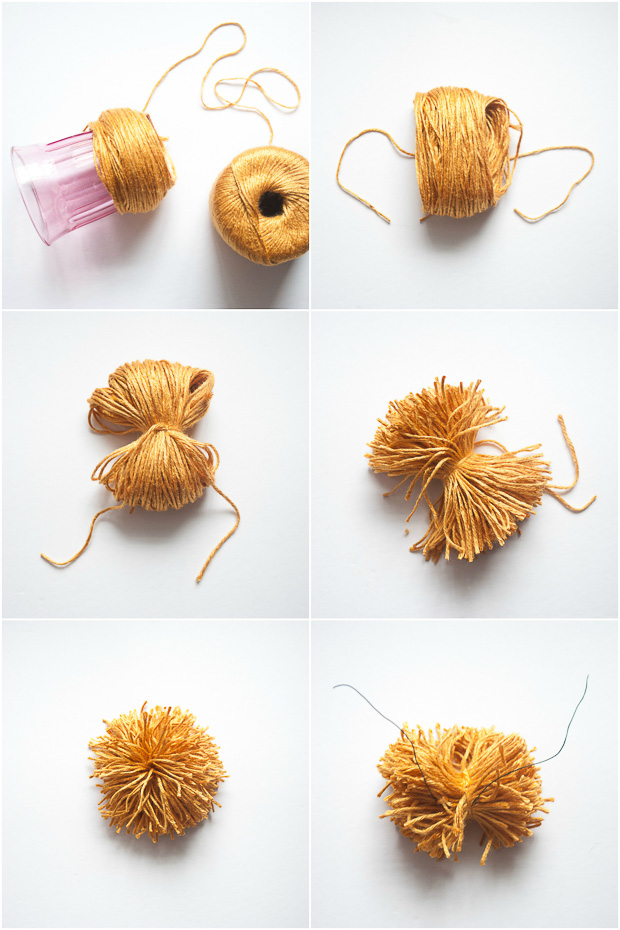 Seems like making these is a piece of cake. You can make as many as you want. Now when you have your fluffy balls, you can use them to make some fun DIY projects.
Pom pom chair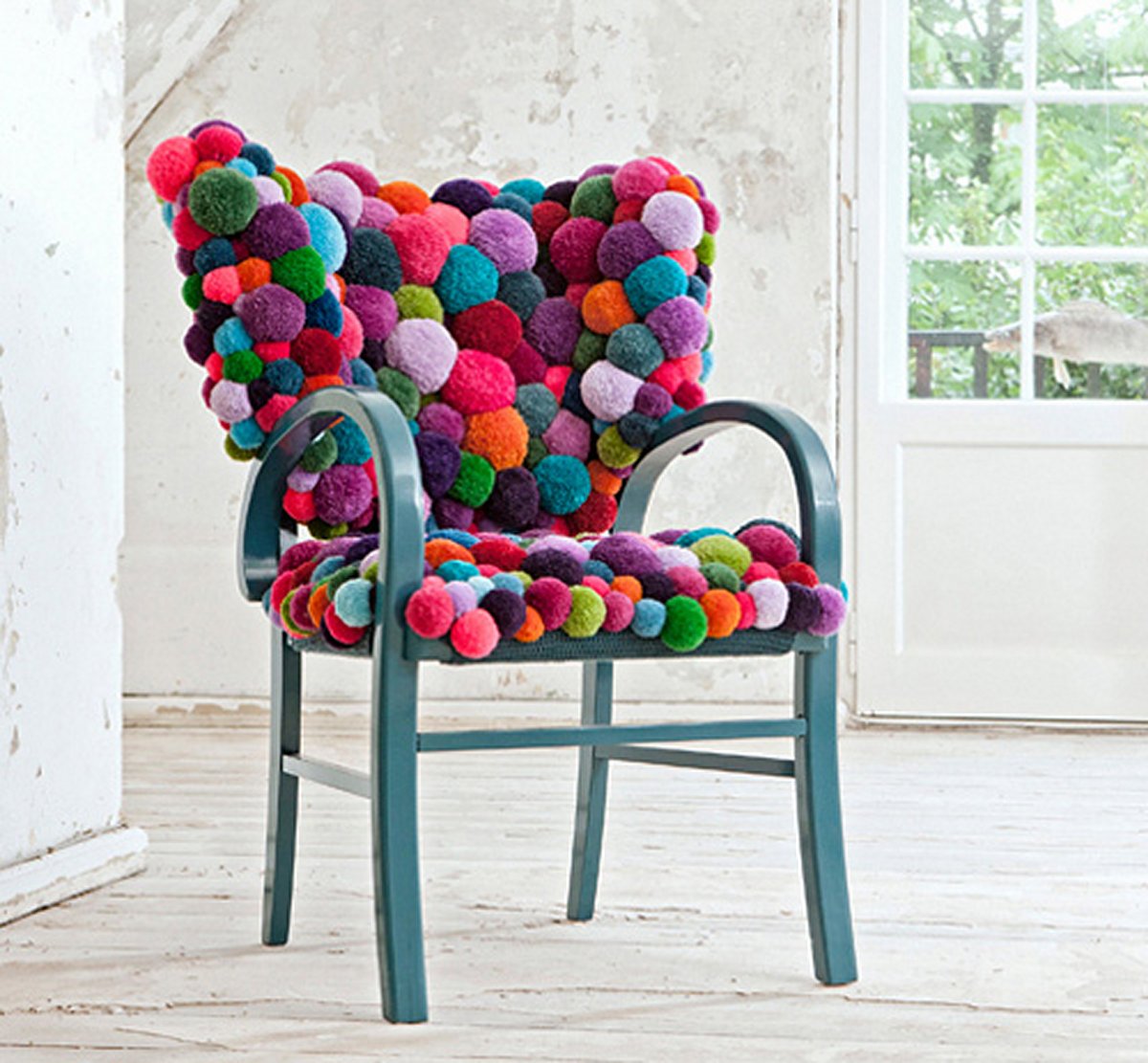 See also:
The Best DIY Postcard Display Ideas To Show Off Your Collection
Wall hanging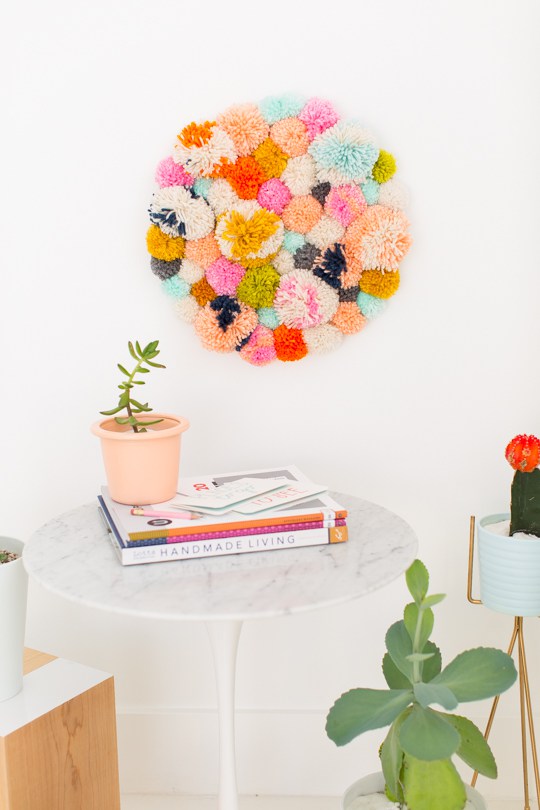 Lights in a jar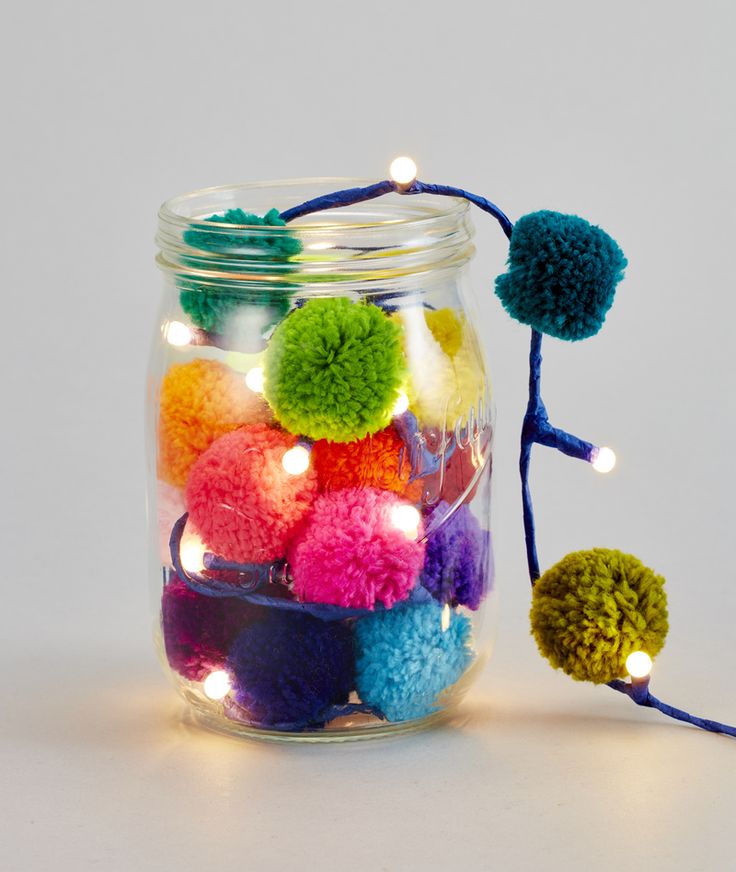 Pom pom monogram art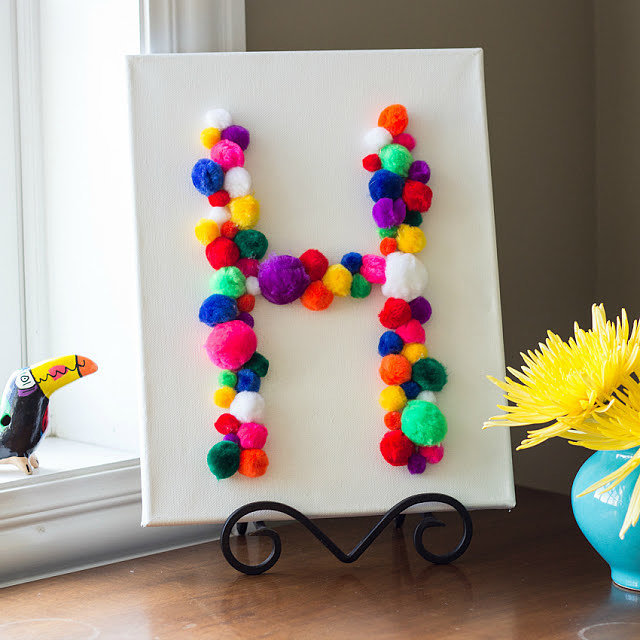 Pom pom garland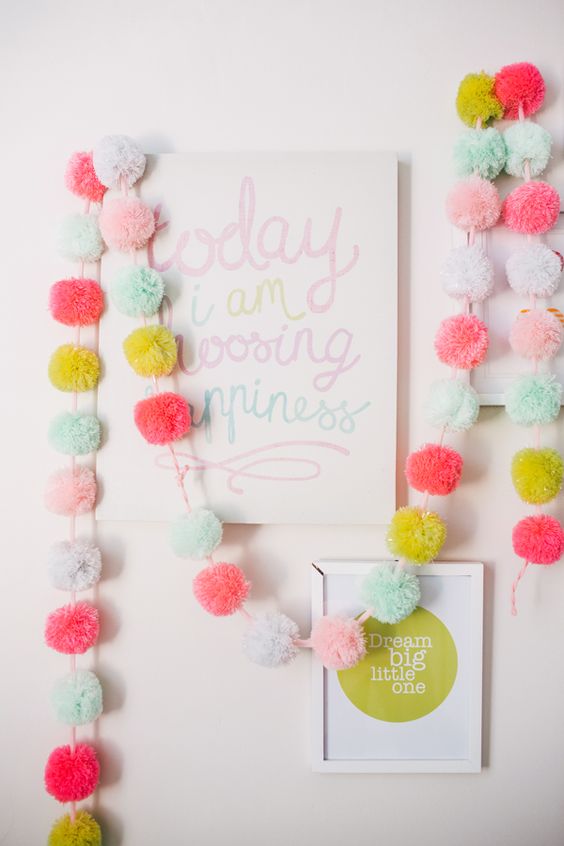 Cute rug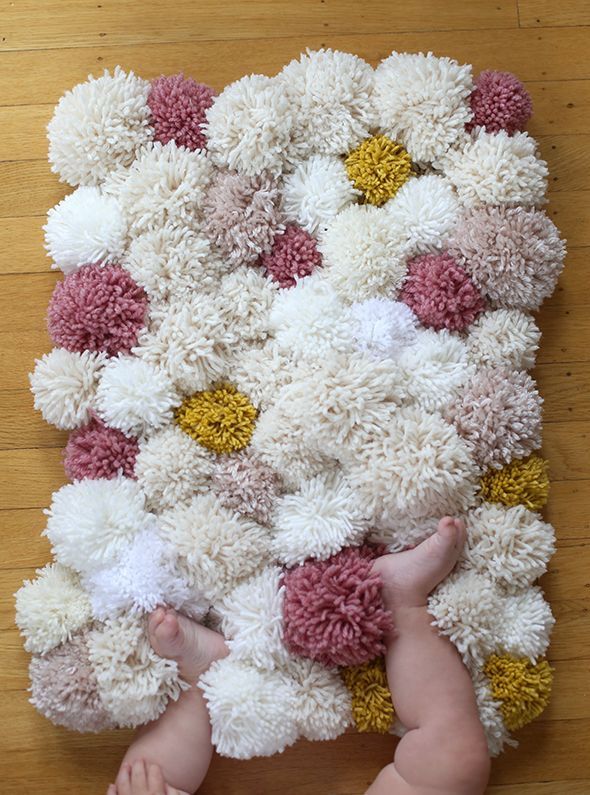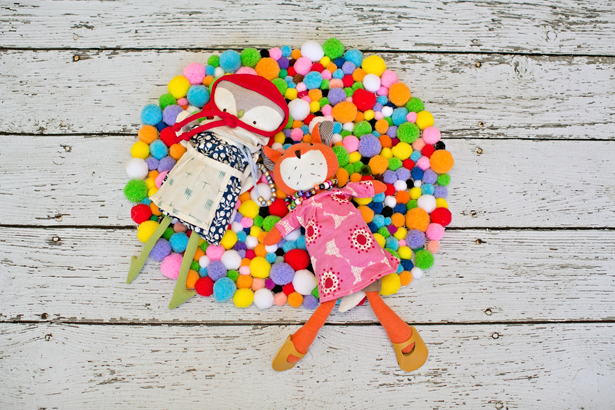 Table centerpiece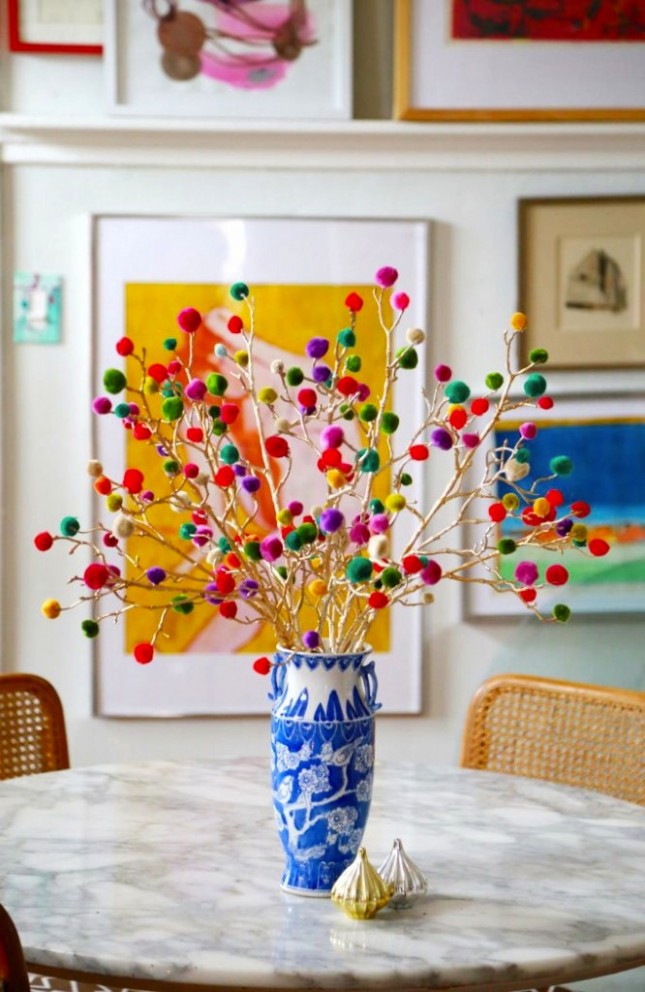 Pom pom wreath
Wall decor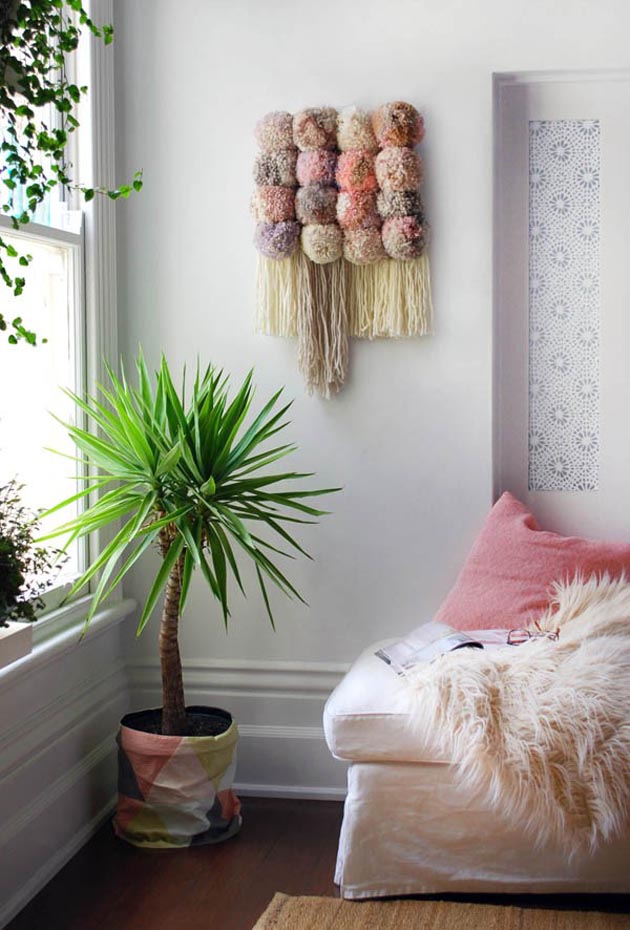 Hanging decor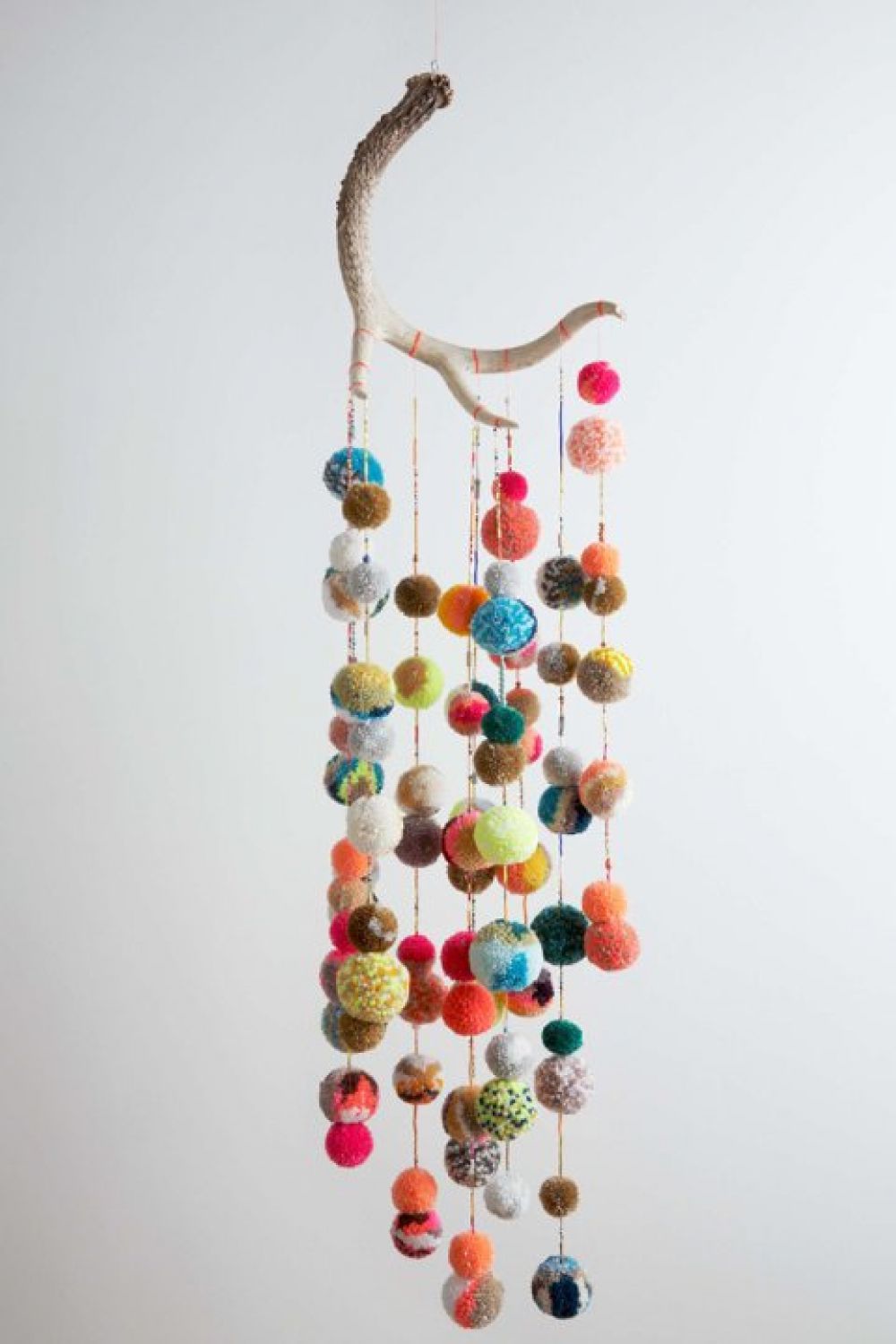 Pom pom flowers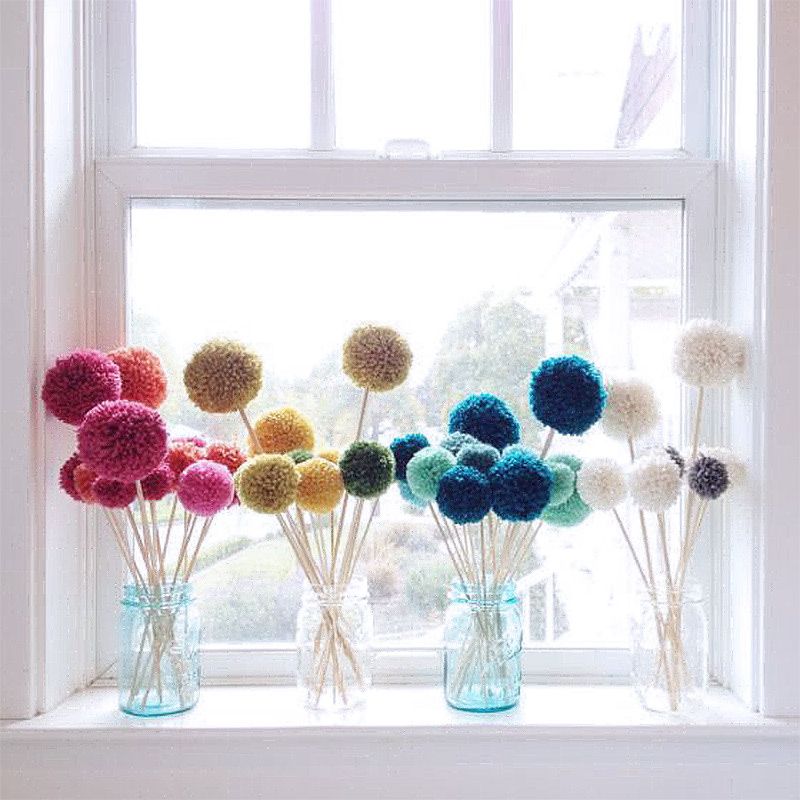 Baby mobile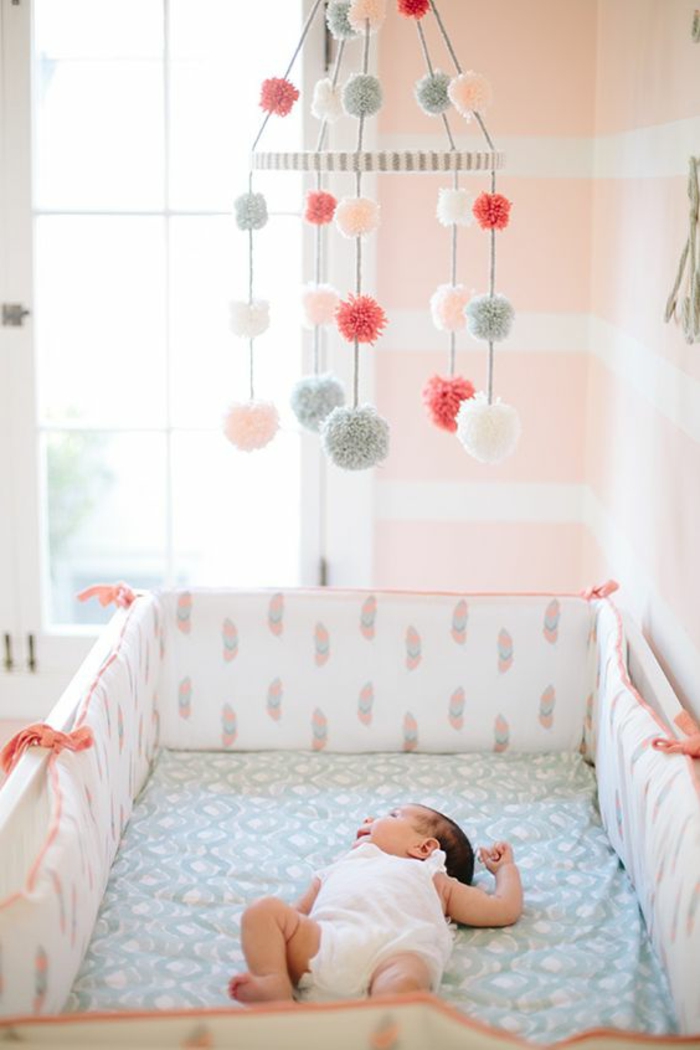 Pom pom curtain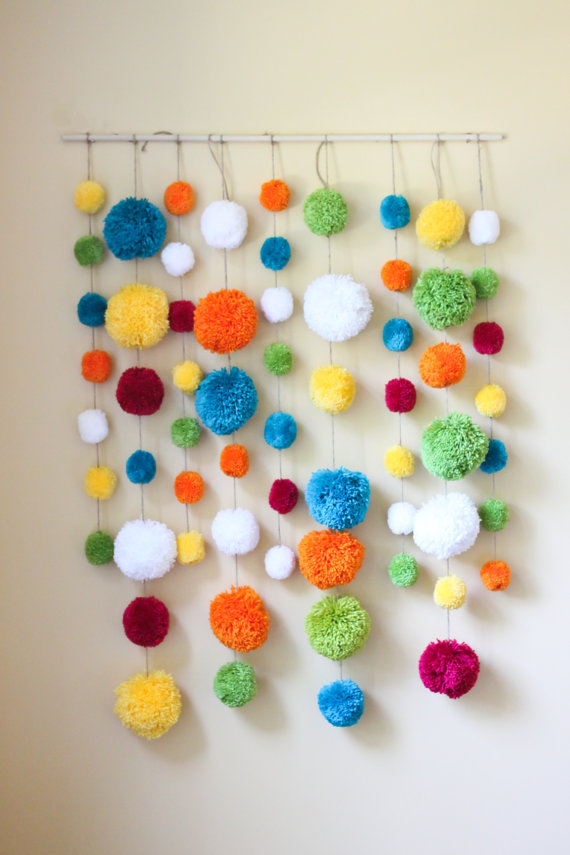 Wow! Looks like really you can do lots of fun and amazing crafts with pom poms. You can cover a chair. or, you can create your own fluffy rug. The possibilities are endless. So, start with this project now! The easy process is a huge motivation for you.