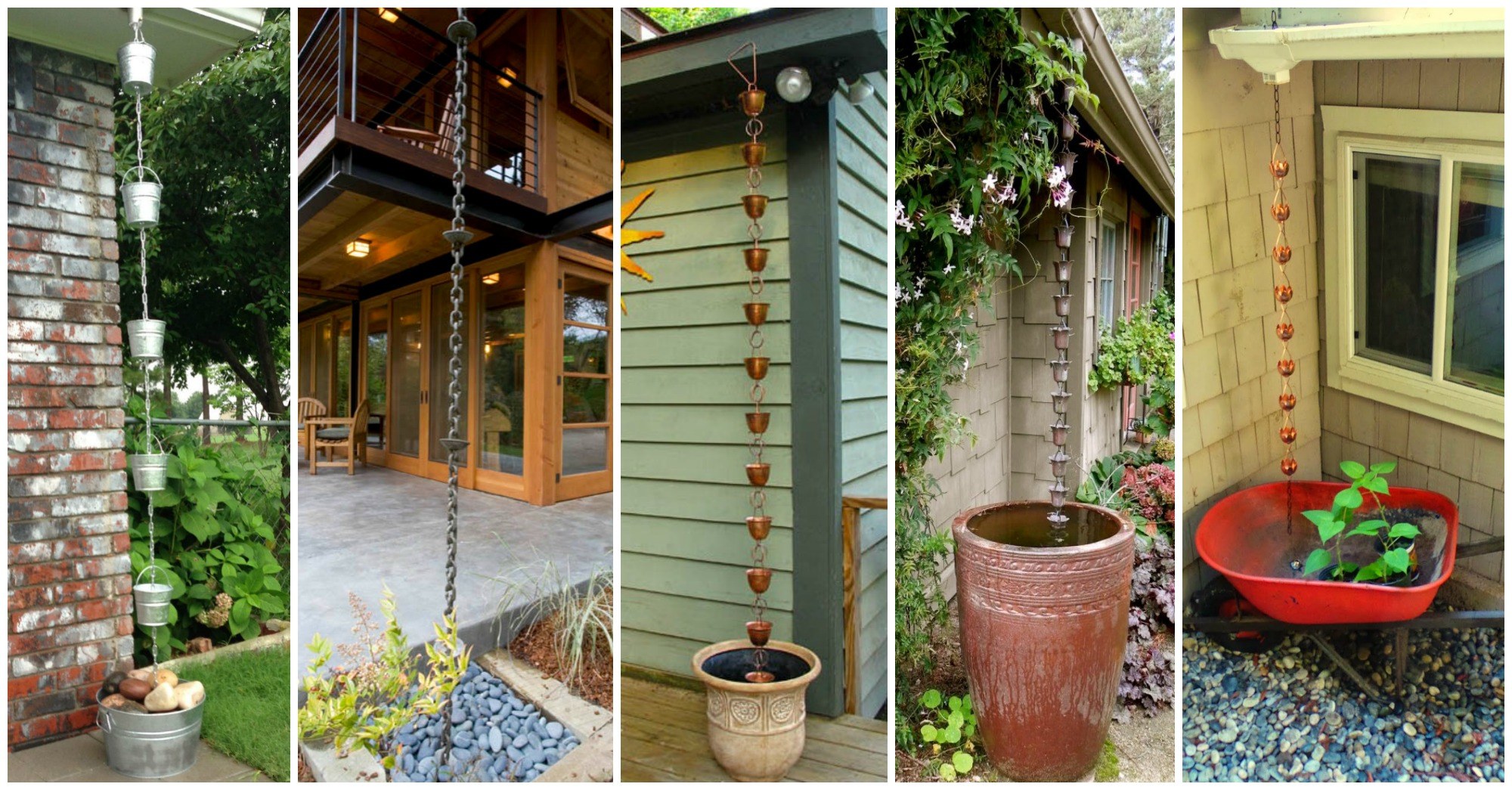 14 Rain Chains for Your Home That Will Make You Say WoW
Hey there my dear karma streamers! How are you? We are always here with some innovative and really creative ideas to decorate your yard and interior. For today, I have a very interesting post that is called "14 Rain Chains for Your Home That Will Make You Say WoW". Are you excited?
SEE ALSO: 10 Front Door Flower Pots That Will Draw All of the Attention This Fall
Rain chains are gaining on popularity, because of their fantastic look and functionality. They will make your garden look more charming, relaxed and more interesting place. The ideas that you will see here will leave you speechless, so I advise you to sit comfortably in your chairs. Enjoy and have fun!
AWESOME RAIN CHAINS
Thinks you should know…
Rain chains mostly have decorative purpose, but the homeowners in Japan use them more wisely. Or in other words, they make a wonderful water feature out of the transport of rainwater from the guttering downwards to a drain or to a storage container.
Although you can find them on the market, you can make your own water feature with a chain at home, easily and quickly and without any help. I advise you to make your own diy rain chain on a budget and not throw away your money. For more inviting and interesting look, you can incorporate vintage metal elements. For example, you can make rain chains with old spoons, small buckets or terra cotta pots.
If you think that the gutters and down spouts are just too mainstream, then you should definitely try one of these ideas. Pick one of the ideas here and spruce up your house.
So what do you think about these rain chains my dear karma streamers? Do you find them attractive and interesting? Would you like to have such kind of rain features in your outdoor living space? Which one is your favorite and would you like to have in your yard? Too much questions… I need to recognize that it would be very difficult for me to choose just one idea, because I really like all of the rain chain designs in this gallery. If you already have one of them in your space, please share some photos with me – I would love to see everything you have to show me.
Thank you for reading! Enjoy in the rest of your day and don't forget to stay up to date with the content of Karma Stream!