Hey there lovers of interior designs! In this article we are going to share with you some Fascinating And Impressive Bathrooms In Bedrooms Interiors that you are going to love.
Have you ever been thinking about how awesome it would be to have a bathroom in your bedroom, so you don't have to leave your room and walk around the house to get to the bathroom? Well, these ideas are going to blow your mind because there aren't even walls that separate you from the bathroom. Check them out and get some ideas!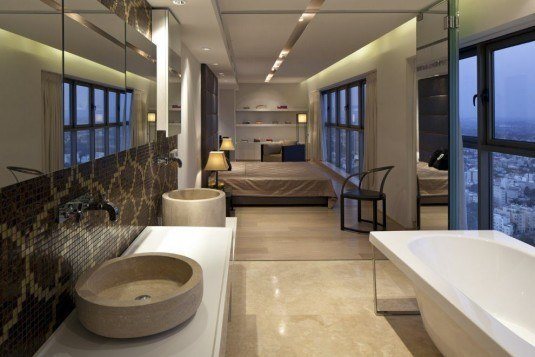 This design is so sophisticated and stylish and will elevate the level of style of your whole house. The bathroom is separated from the rest of the bedroom with glass walls and you can see through them. What do you think about this idea?
SEE ALSO: Contemporary Bedrooms with Bathtubs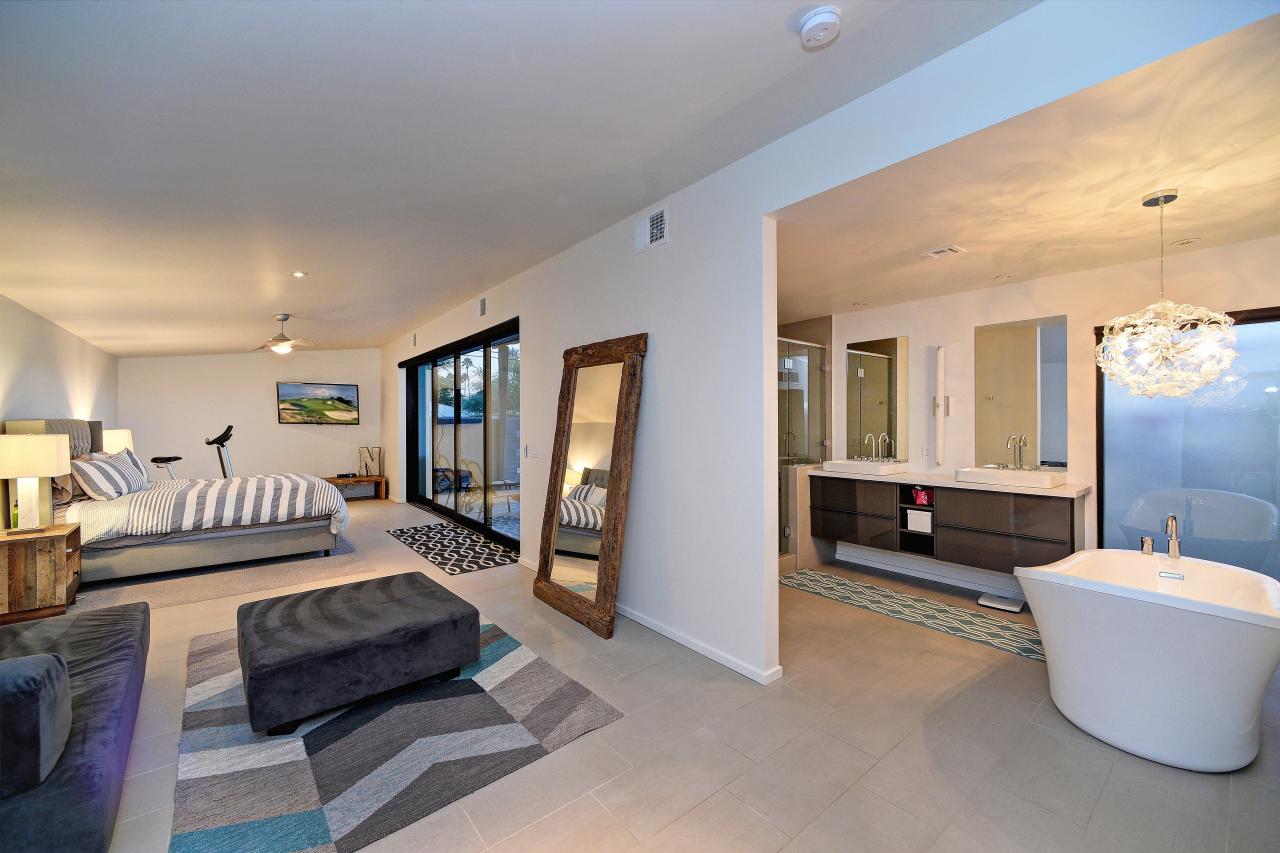 You can also separate the bathroom from your sleeping space by just adding curtains. You can have two separate rooms when you desire, or all in one, according to your temporary preferences.
Adding an extra bathroom in the house has never been easier. Don't worry if your room is small, because you can just add a free standing bath tub in the space and you are ready to go.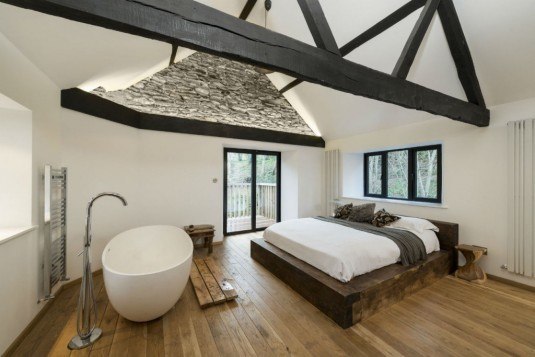 When you have kids you won't have to scream to leave the door open so you can see what they are doing there, so they have a big advantage, don't they?
The notion that the bathroom is a private space and should be kept out of sight doesn't count anymore. The contemporary designers are removing the boundaries between the two most private rooms in the house and merge them together.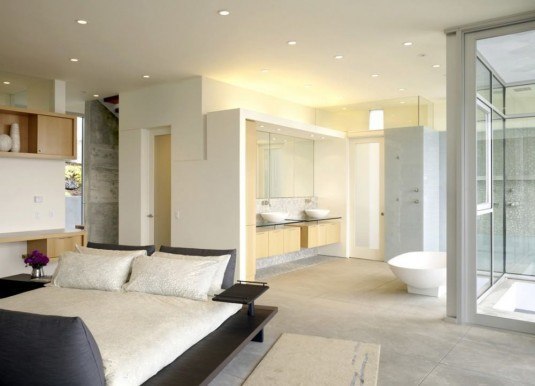 These amazing bathroom and bedroom designs without boundaries create a relaxing space in the house with all features without any visual clutter. What do you think about the ideas so far? Do you find the designs appealing enough to implement them in your house? Don't forget to let us know in a comment!
Go ahead remove the walls between your bathroom and bedroom and get one of these outstanding designs. You will get a full view of the bathroom straight from your bed.
The bathroom in the bedroom can make the room appear bigger and airy, especially if you implement glass doors. Get your bathroom inside the bedroom and don't worry about anything because the final result will be more than great.
Taking the bathroom inside the bedroom is becoming a huge trend and we are going to be seeing more if this interior style in future. If you are about redecorating or remodeling your house maybe you can start thinking about this lovely idea. Hotels and boutiques from high class around the world have been embracing this new trend for years, so not it's your turn.