Hey there? How are you? I have shown you many ideas how to recyle old wine barrels, plastic bottles, old computers, etc. For today, I have a very interesting post that is called "16 Amazing DIY Ideas of How to Incorporate Pallets In Your Interior". Are you excited?
SEE ALSO: Wonderful Outdoor Pallets Furniture Ideas
Pallets are one of the cheapest materials that can be easily reused or in other words, transformed in something very useful, like kitchen islands, shelves, coat racks, backsplashes or sofas, without any effort and money. The projects that you are going to see here are very easy and quick to make, believe me. Just check them out and see how beautiful they are. Enjoy and have fun!
Beautiful and Easy to Make Pot Rack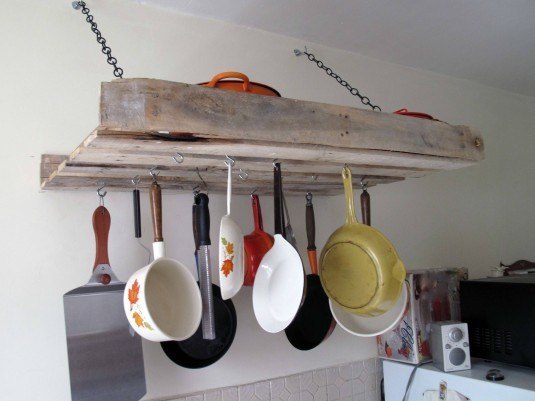 Magnificent Wooden Backsplash Idea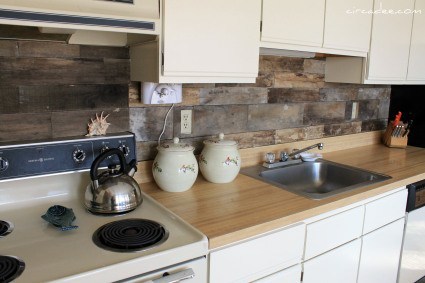 Update your kitchen with easy to make pallet backsplashes, interesting kitchen island or open shelves that will give a vintage touch to your space.
Make a Beautiful Desk for Your Home Office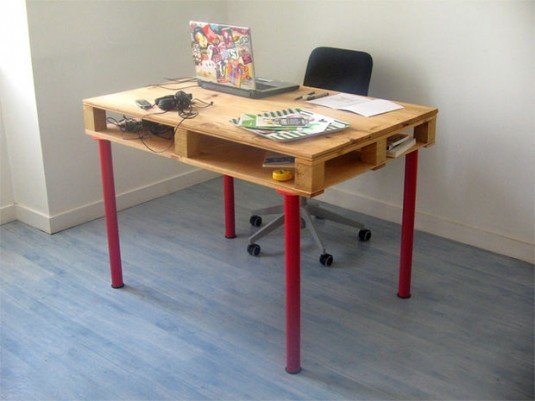 Brilliant Sofa Made of Pallets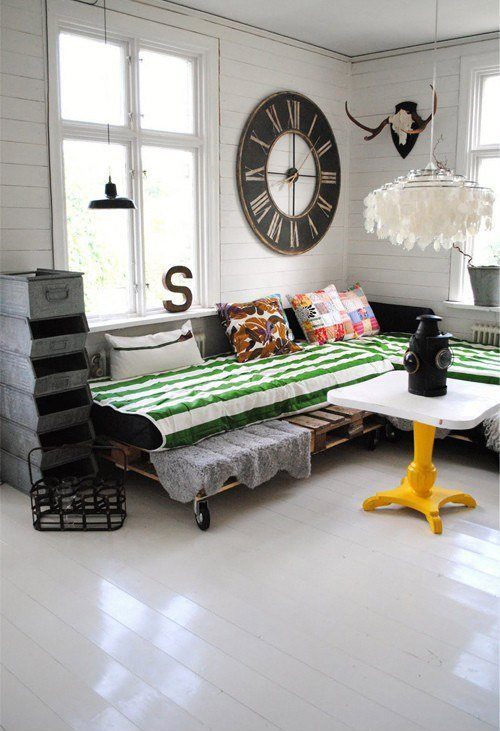 Amazing Black Kitchen Island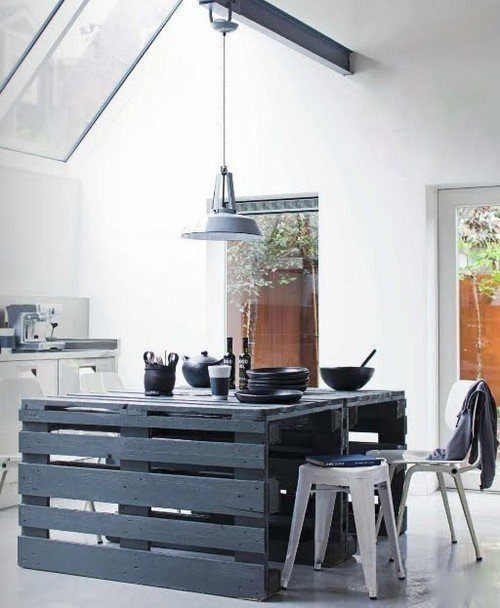 Create Small Floating Shelf for Any Room in Your Home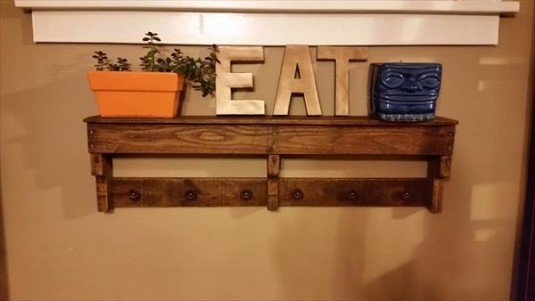 Use Pallets to Make a Platform Bed Like This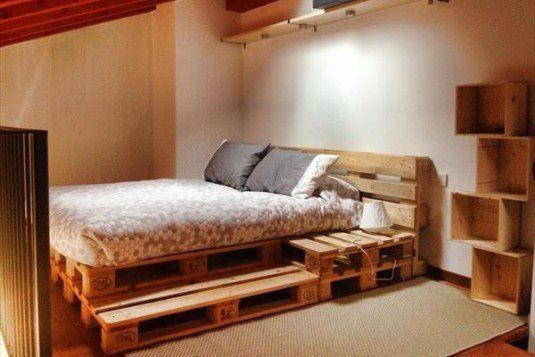 Awesome Headboard Idea to Give a New Look to Your Bedroom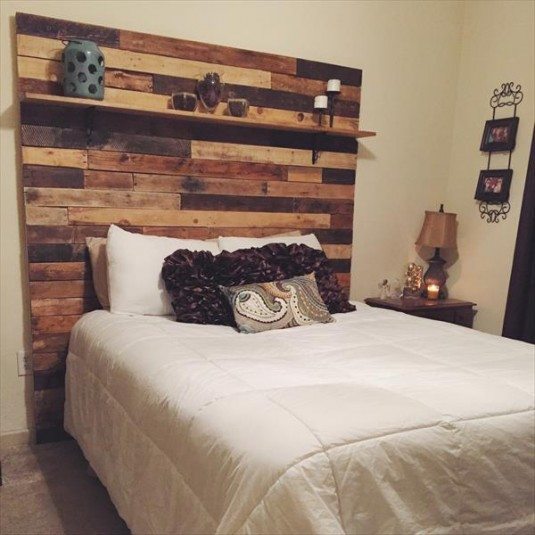 Beautify the Walls in Your Entryway with a Pallet Coat Rack 
Vintage Wine Rack Idea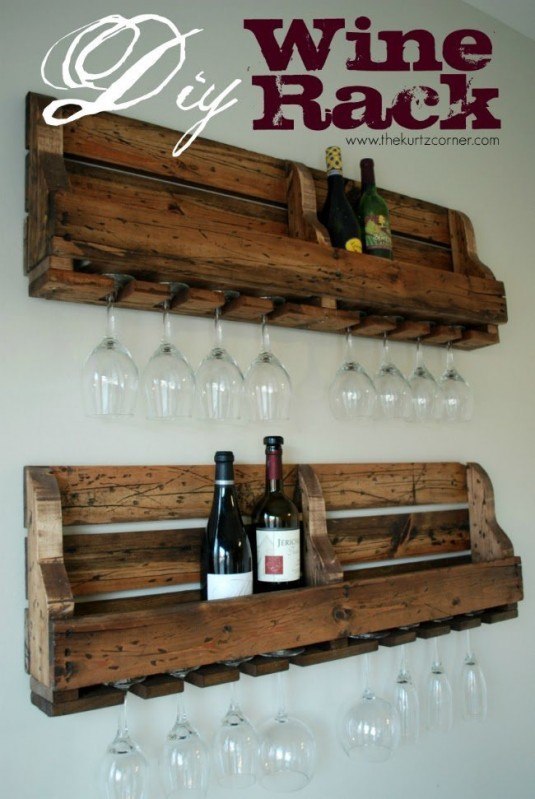 Wall Mounted Food Rack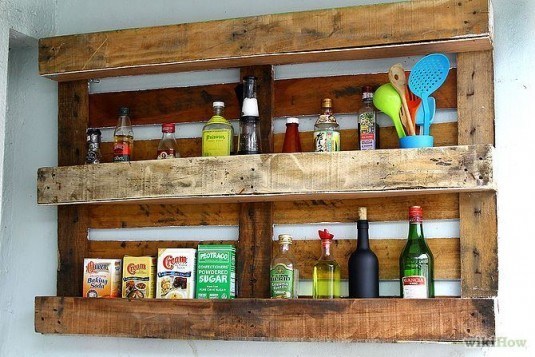 You can turn your basement in a home theater easily, without spending a fortune for a sofa. Instead of buying chairs or any other kind of seats, you should use pallets. The idea is amazing and it looks very interesting and modern.
Amazing Seatings for Your Home Theater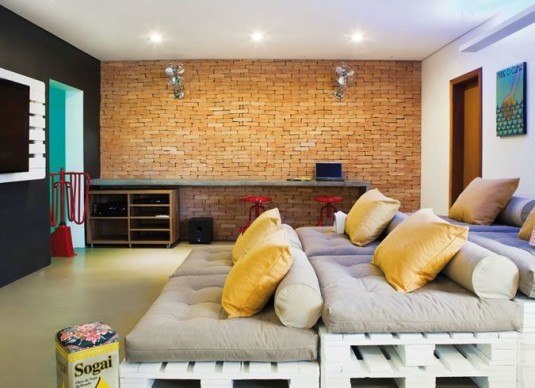 You can make your yard more enjoyable place for your family and friends with a little effort. The weather may not let you drink your morning coffee outside, but you can save the pictures for the springtime. Who would not like to enjoy the sun in the yard with friends and family? Check these three ideas and inspire yourself!
Awesome Swing for Your Balcony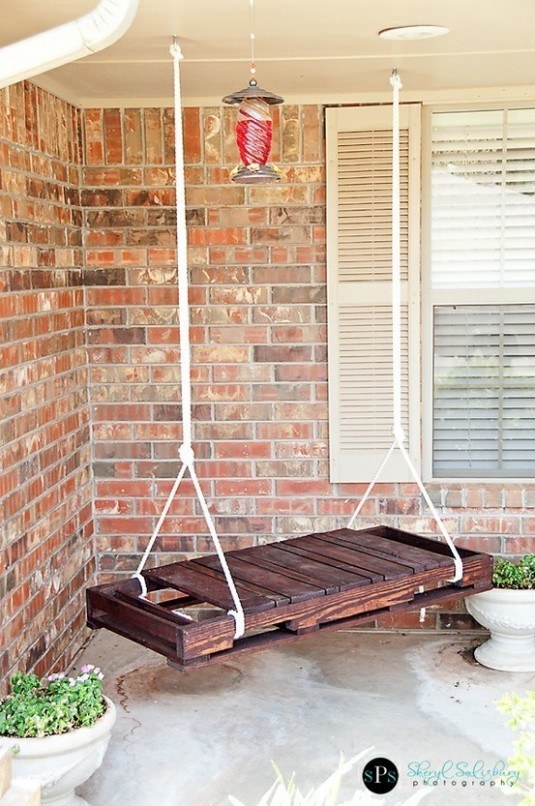 Lovely Dining Table for Four People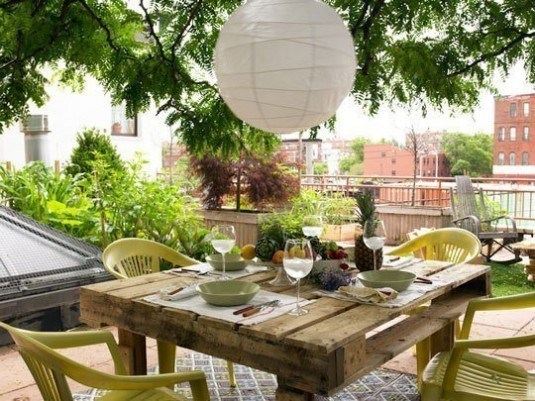 Fantastic Black Coffee Table to Make Your Yard More Enjoyable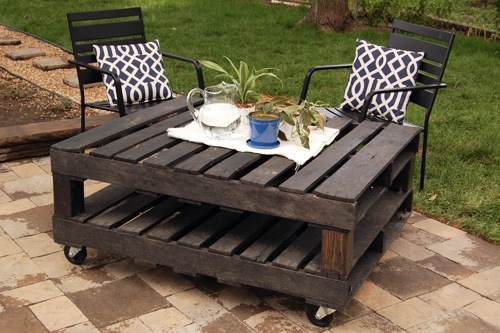 Do you like these fascinating diy ideas? Which one is your favorite? Would you like to incorporate pallets in your interior? If you have some ideas on mind, you can share them in a comment below! Thank you for reading! Enjoy in the rest of your day and don't forget to stay up to date with the content of Karma Stream!