Are you a succulent lover? These plants have conquered the hearts of many. They do not require too much care. This makes them the perfect plants. Read on how to decorate your room with them. This step by step photo tutorials will help you with succulents decor!
1.Fun plant pots with a magnet
If you think that something green will fit just right in, then this idea is for you. These little pots will add freshness to the whole room. And the interesting part is that these can be attached on any metal surface. And it is very easy to make them. Follow this step by step tutorial and make your own!
You will need:
Wood container
Adhesive
scissors
Fun shapes to decorate your pot
artificial succulent
a little moss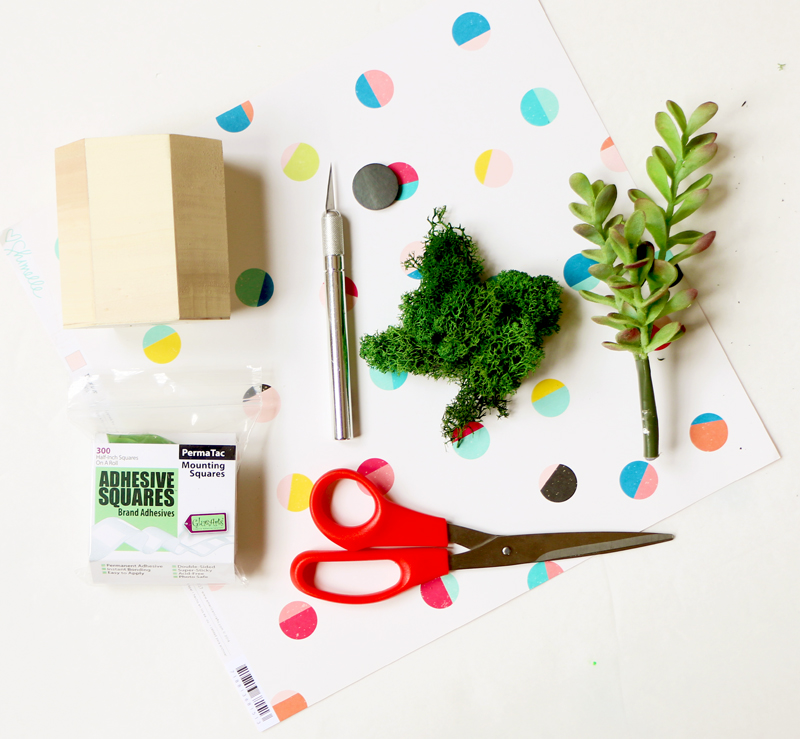 Start by decorating the wooden container. Here it is done using little colorful circles. You can put anything you like! From hearts, to plastic flowers it is up to you!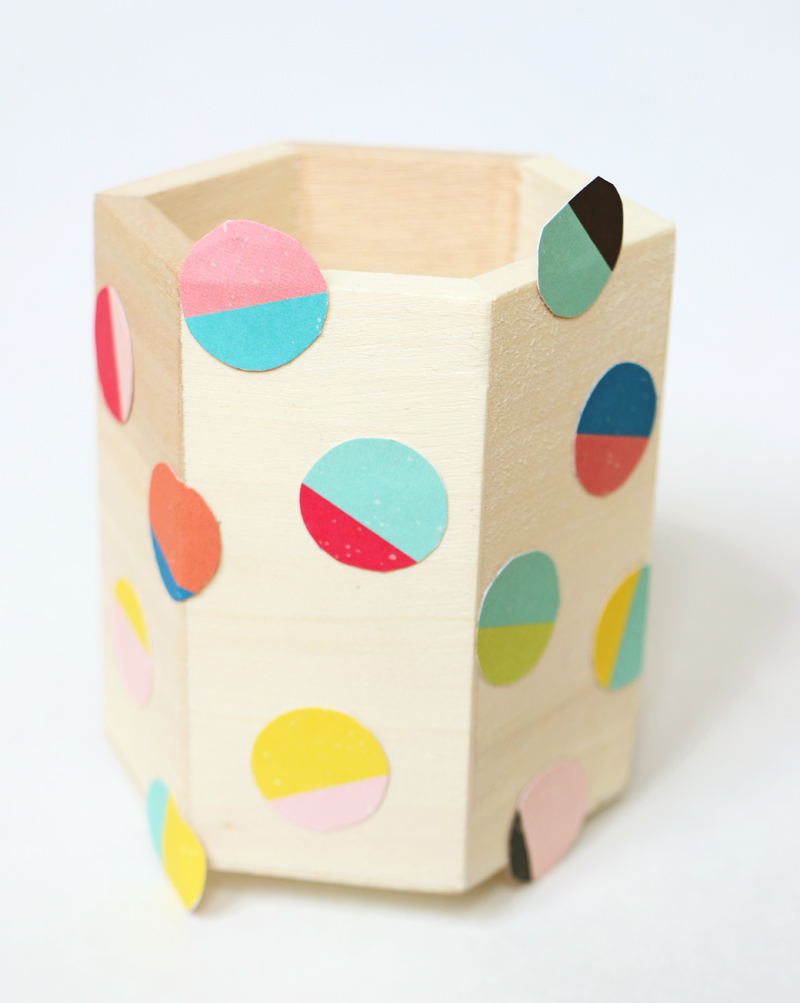 After you have done that, stick the magnets on to the container. Depending on the size, use as many as you will need. Here two pieces need to be sticked so the magnet can hold it properly.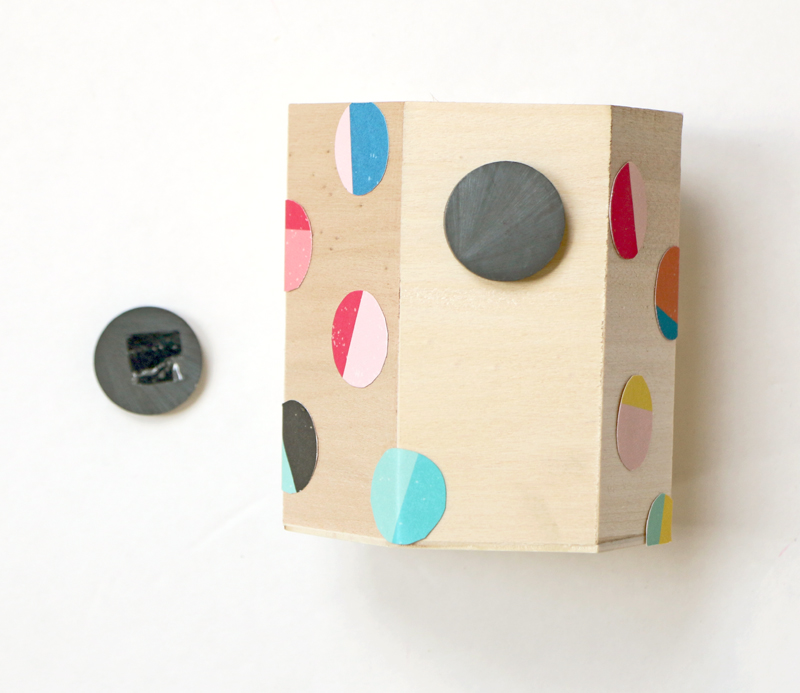 For the final touch, add the moss. Then, put the chose flower in your little wooden pot. And you are done! So quick and easy, but looks great!
Make as many as you want and decorate your space!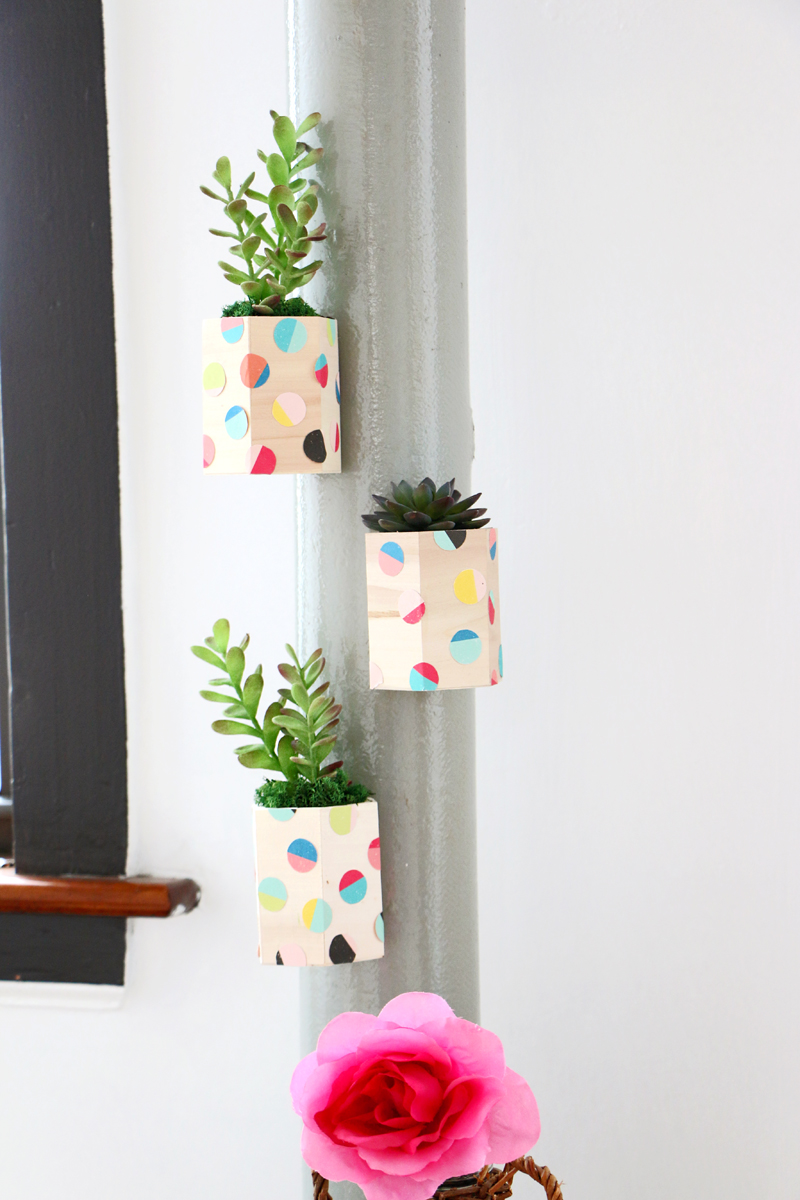 2. Succulent in a can
A wonderful idea to use the old cola cans! You can plant your succulents in them. See how you can do this.
You will need:
can opener
used cans
soil
plants
stones
At first,remove the top. Do it carefully.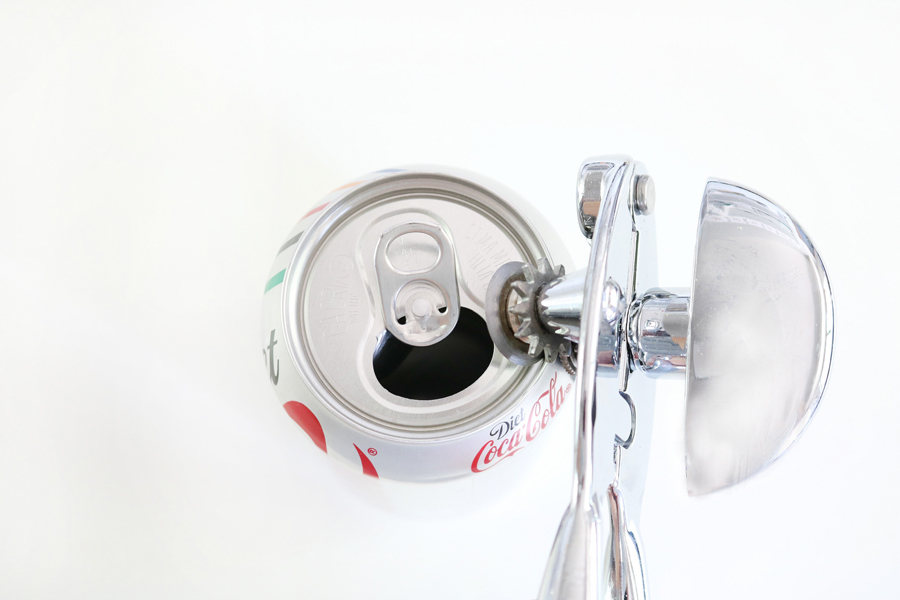 Put some soil in the can. Decorate with stones.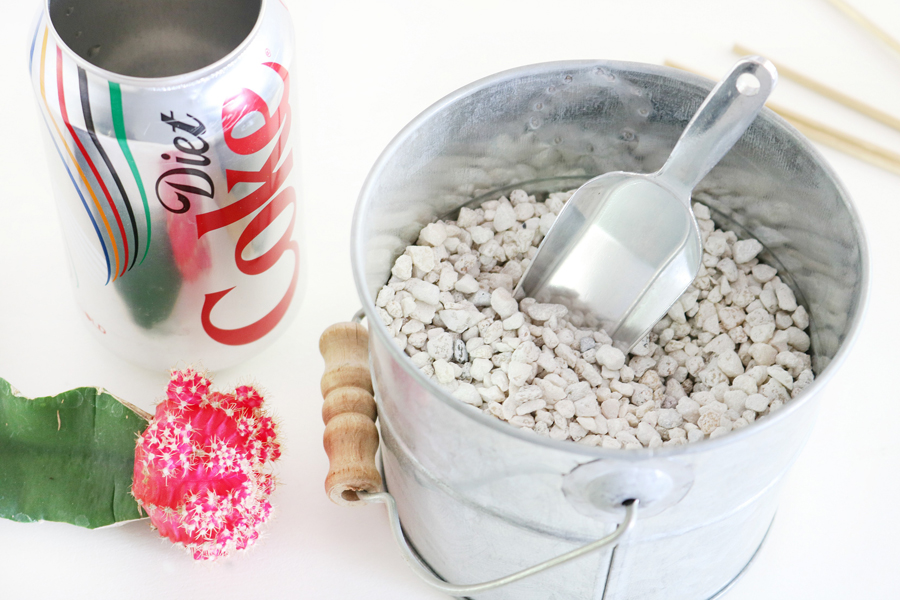 Finally, put your favorite succulents in the pot.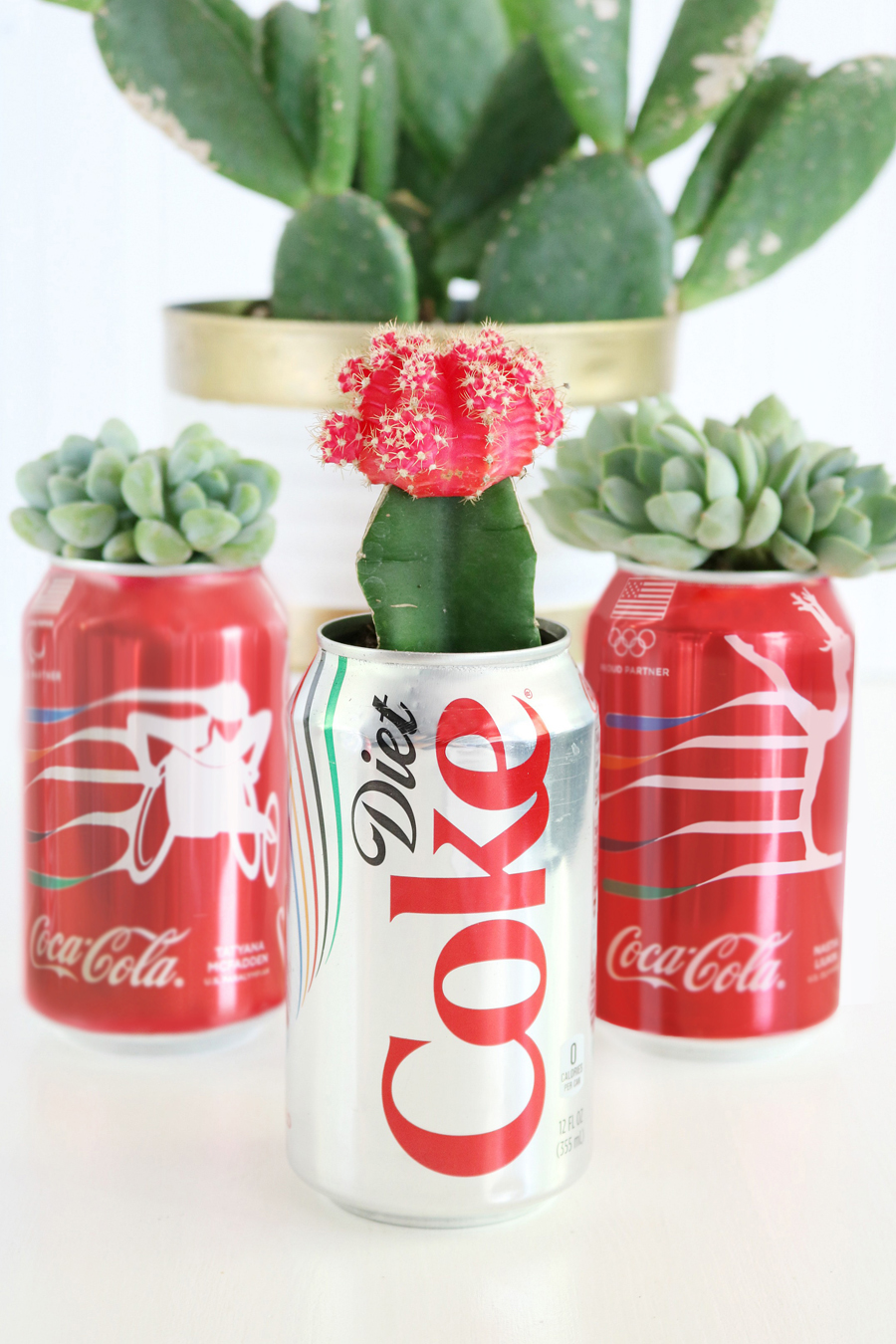 3. Colorful pots
Decorate the ordinary pots, and turn them into fun and colorful ones! Follow this DIY tutorial and start with the work!
You will need: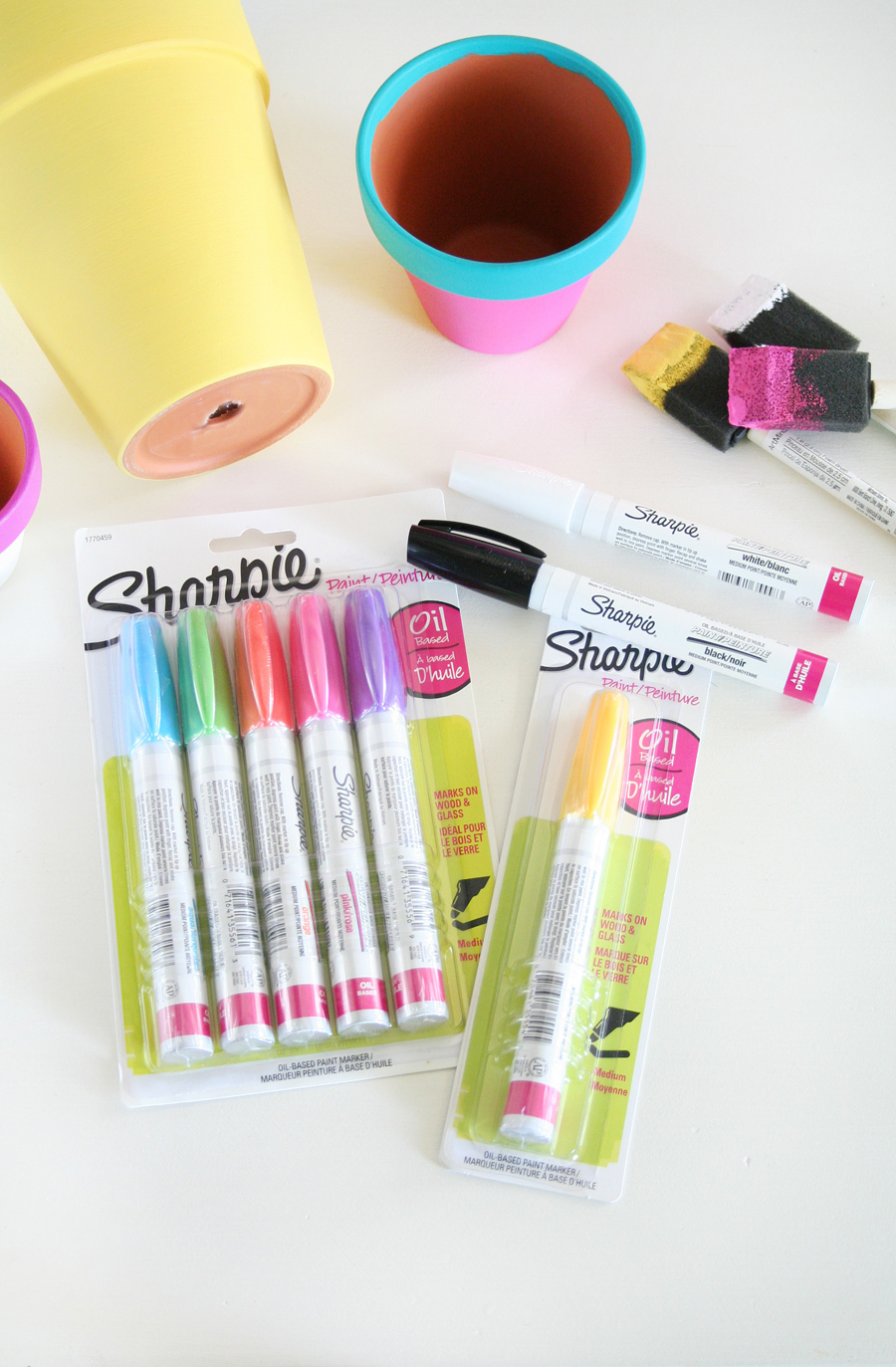 First, start by painting your pots. Choose your favorite colors! Greenish blue, hot pink and lemon yellow will look awesome.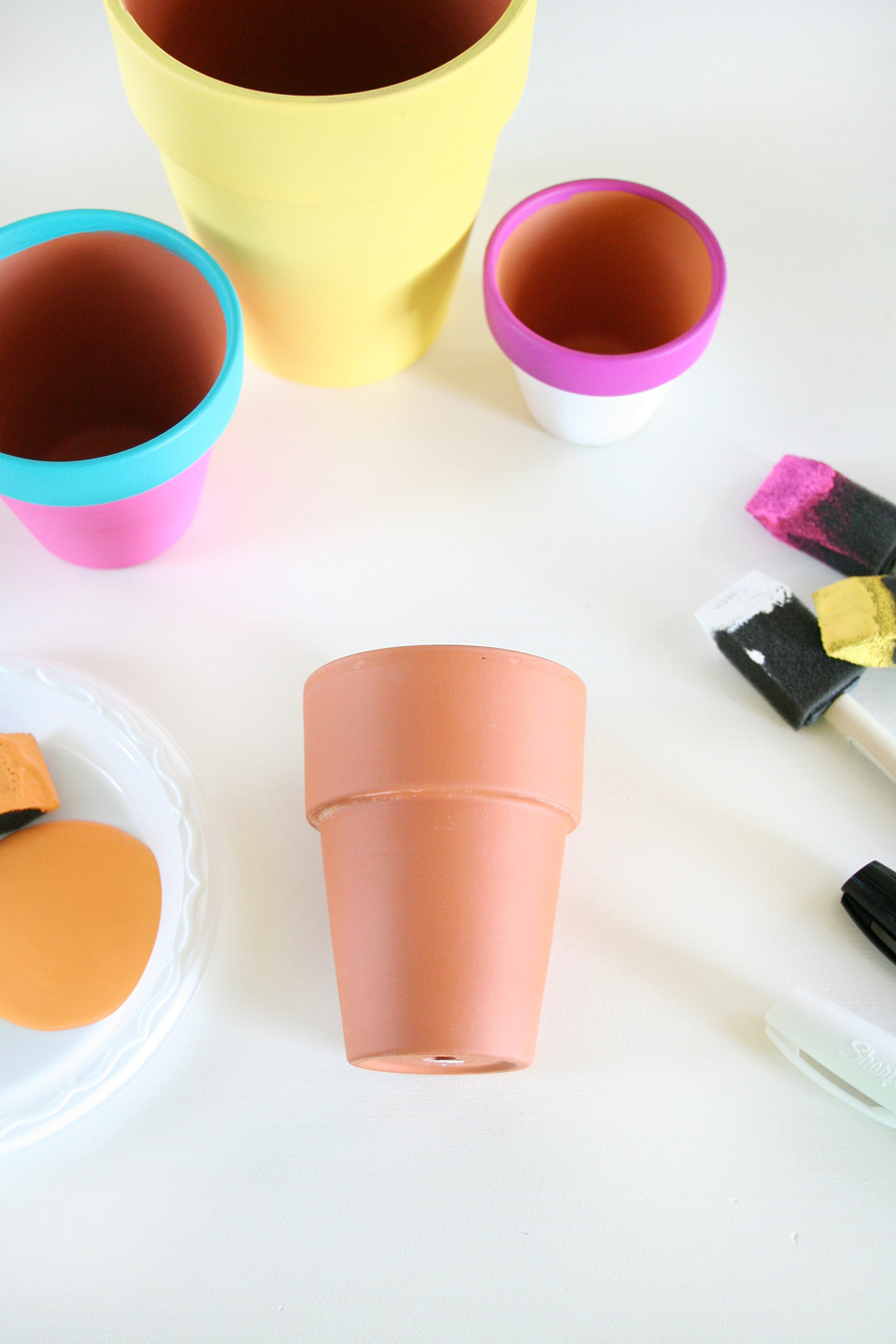 Use the markers to add some additional decor. This one looks like cute melon!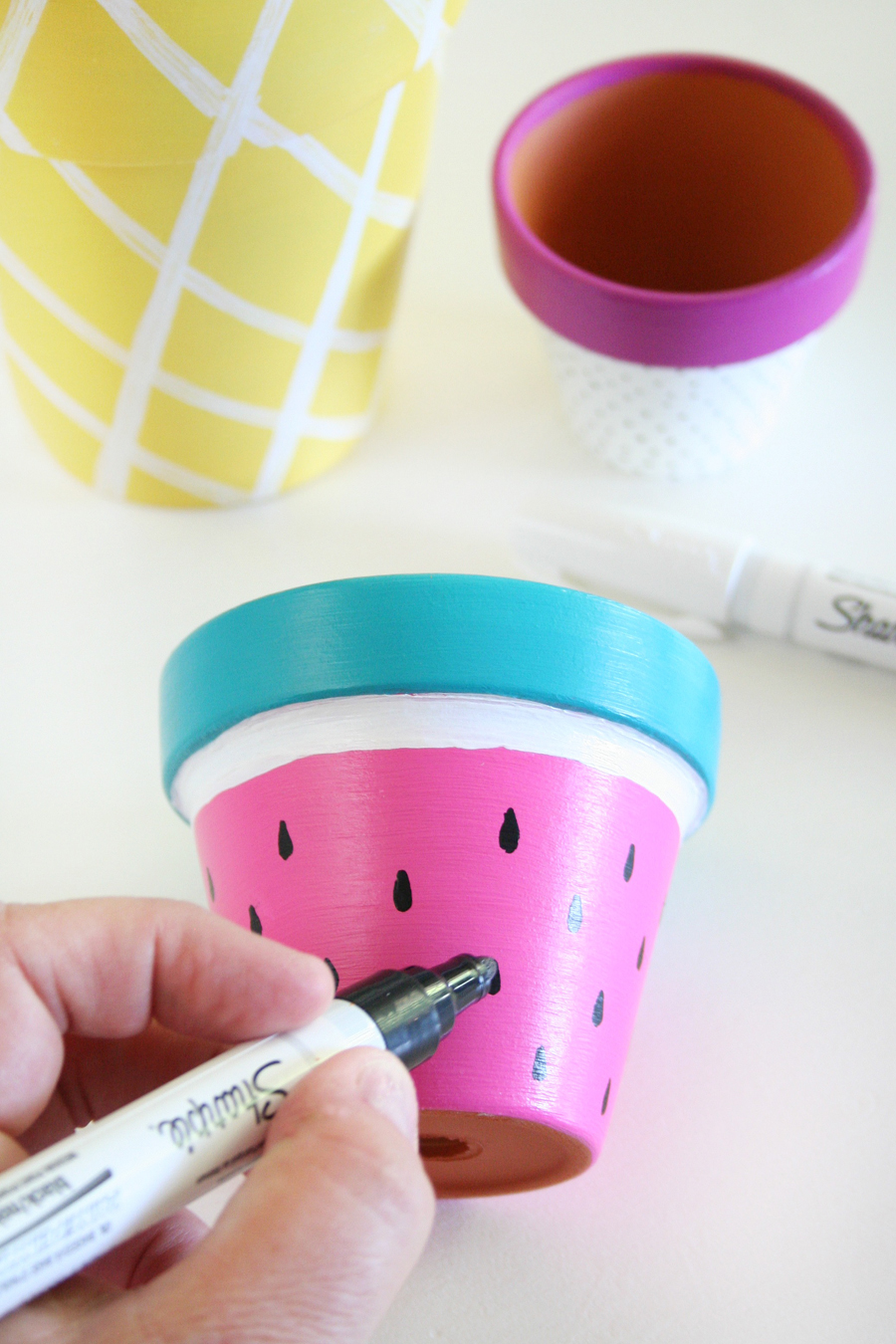 Your DIY colorful pots will look awesome! They will add some color to that corner in your balcony!