Cheap does not always have to mean uncomfortable. If you think that creating a living room on a budget is difficult, then check this post. There are so many ways to use old wooden pallets. So, why not make a sofa out of them? Check these DIY pallet sofa ideas and see how to make one!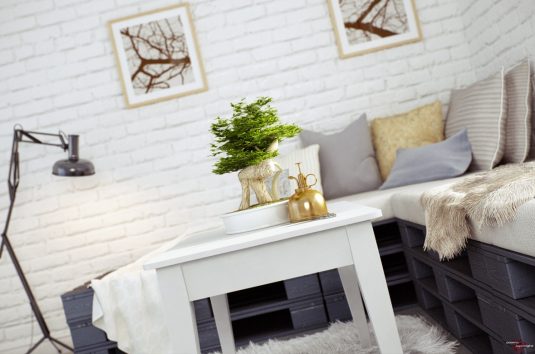 Making your own furniture is a great way to save some money. And recycling old pallets is a great way to create your own sofa. Since the structure is perfect, it will give height to objects. You can use it as a base for placing mattress.
See also:
20+ DIY Pallet Furnishing You Would Love To Have In Your Home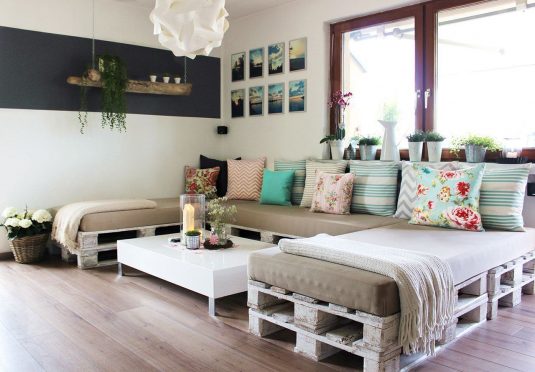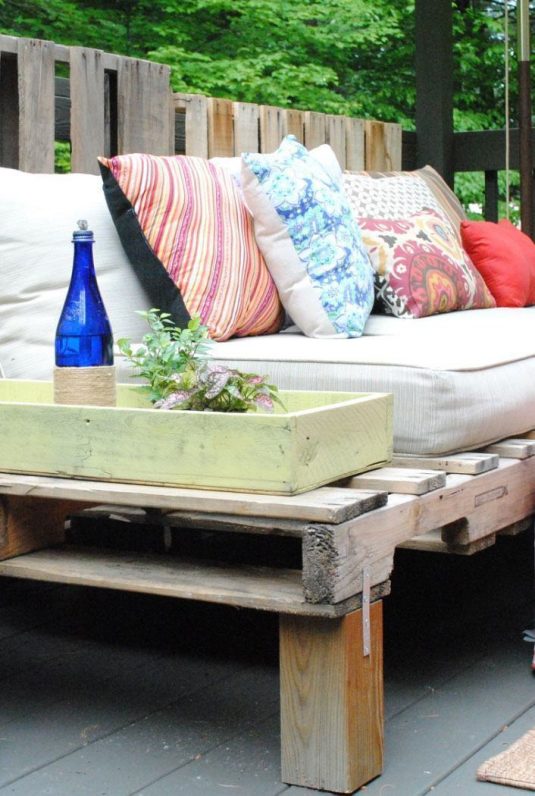 How To Make A Pallet Sofa?
So, where to start? First, it is important to make sure your wooden pallets are ready and safe for using. That means that they have to be smooth, without any nails or splinters peeking.  Pallets are usually used in dirty conditions, so clean them well before you start. Be careful . Make a detailed inspection of the whole surface. Sand down the pallet to make it smooth. You can use it like this, if you want a rough and natural look. Or, you can paint the pallets in the color that will match your interior.
After you have done preparing, it is time to assemble your sofa. You can do it in so many different ways. On these photos you have noticed them. You can place a layer of two pallets to get extra height. Or, you can place only one. Attaching wheels is also a good idea o consider. When you have found the way that works for you, make sure you secure them tightly with screws.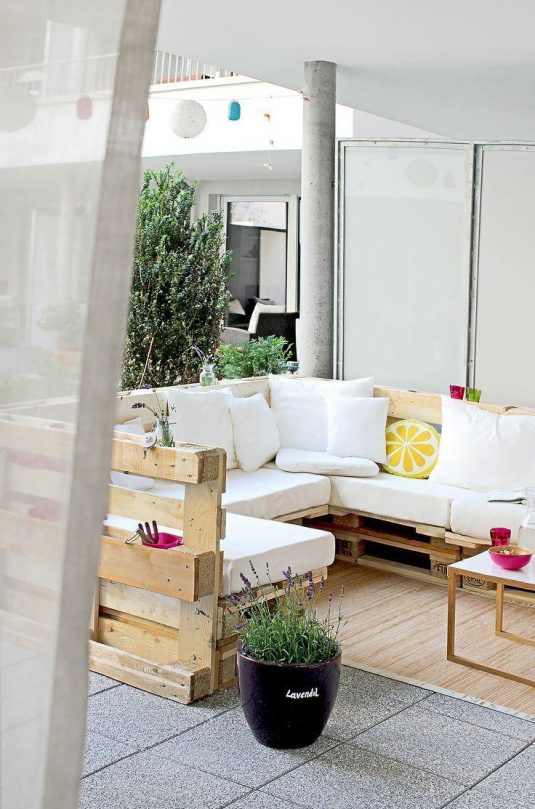 Styling your pallet sofa is important. You can make it look cozier with adding lots of pillows. And this will be the most comfortable piece of furniture ever!