The modern and contemporary kitchen nowadays are a blend of well-chosen colors, materials and appliances. In this article we are going to give you some inspiration on Colorful Kitchen Designs And Cooking Will Be More Exciting. The number of colors that you can pick to be the color of your kitchen is endless. You can choose any color but you have to be extremely careful when you are making the color combinations. Remember never to pick a color that is currently in trend, but that in fact you don't like that much, because trends will go away and your kitchen will be here for a lifetime. It's time to bring some vivid and bold colors in the kitchen, so scroll down and make your picks!
SEE ALSO: Wonderful Paint Color Ideas For Your Living Room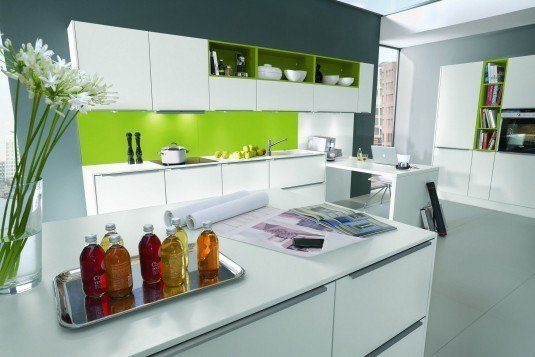 I have to warn you that once you see the colorful kitchen design, you will want to get rid of your boring kitchen. These ones that are full with different colors are really exciting and cheerful. There's not a single chance that you won't like them!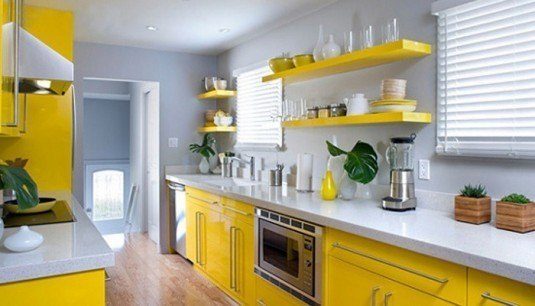 Blue is considered to be the color that decreases people's appetite, so if you want to eat less and loose weight, this is the right color for you. You can strategically add blue tones and hues in your kitchen and the atmosphere in the room will stimulate your appetite less.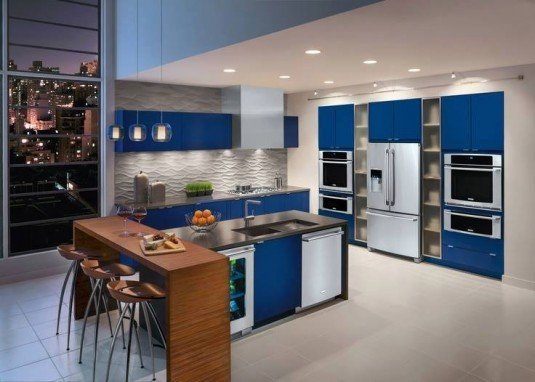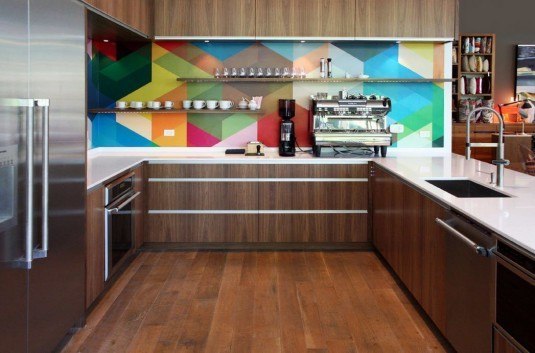 If you choose red and orange to be the colors of your kitchen, then you will have lots of brightness and playfulness inside. Even a couple of elements in orange and red can make their presence felt. It's really easy to work with these colors. Combine them with simple grey, white or even very light shades of blue to achieve astonishing results!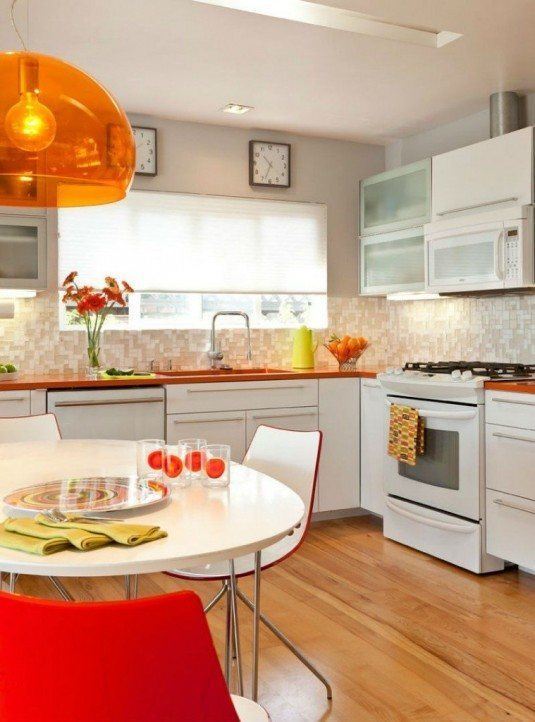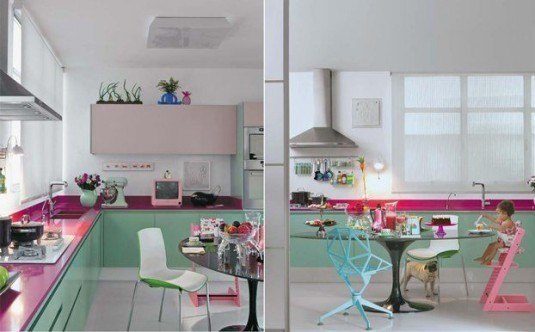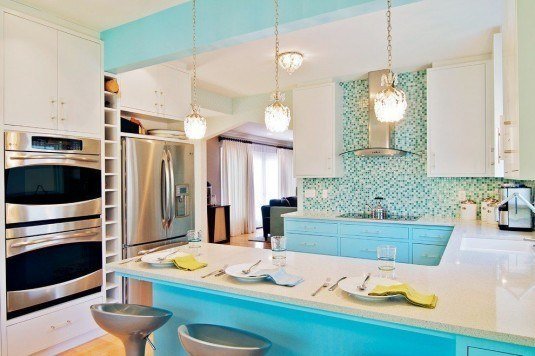 You don't always have to add color by incorporated colored cabinets. You can paint the walls in the desired color and add some colored decorative objects, and you will get a colorful kitchen as well.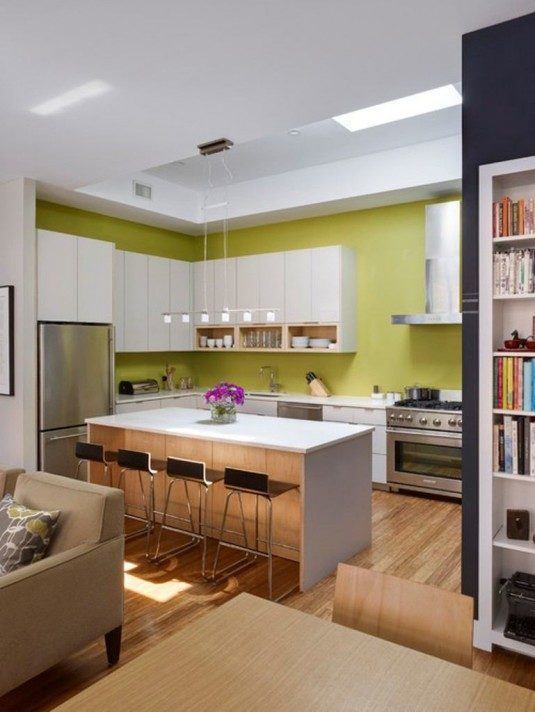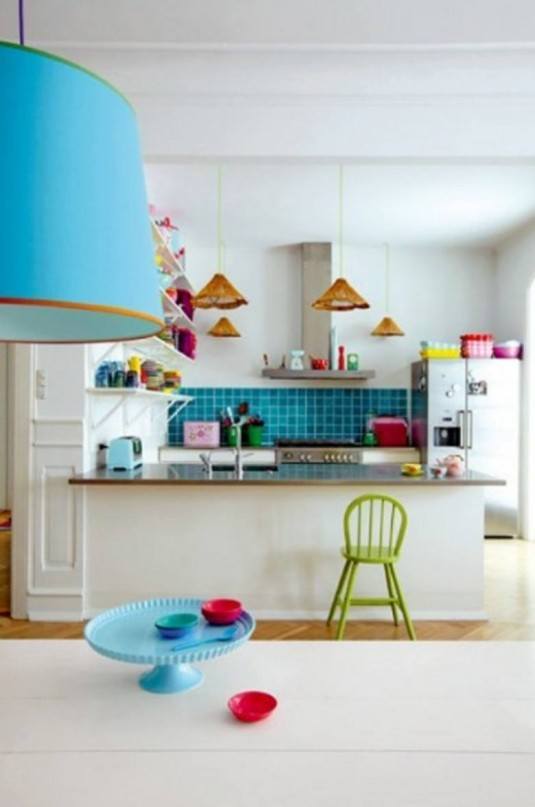 If you think that color is too much for you, and you are afraid to add colorful cabinets maybe it's better for you to try a colored backsplash and see whether you are feeling comfortable in colorful environment.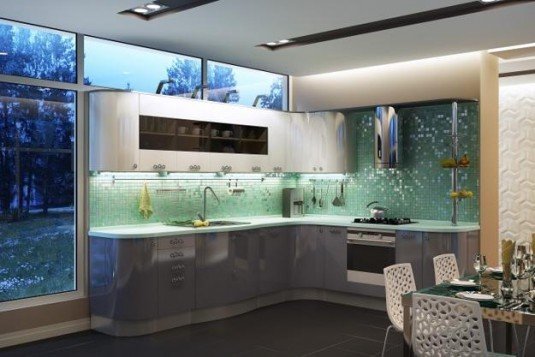 The colorful kitchen can be very modern, so if you have a doubt whether to add some color in your kitchen I really hope that the photos here will show you what's the right decision for you. There are so many stylish ways to add color to the kitchen, so figure out which is the color that you would love to be seeing in the kitchen and get down to remodeling!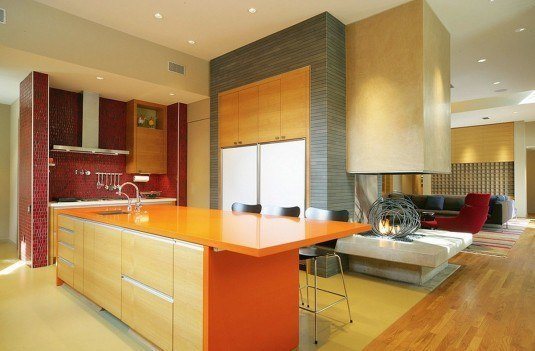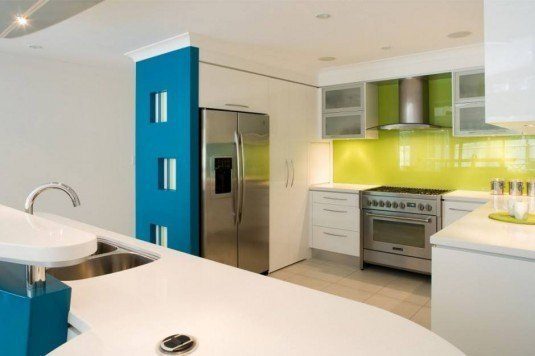 The green kitchens can be really relaxing and calming. If you want the setting to be more warm and welcoming you should implement wooden elements. Green in combination with wood will look super attractive!