Hey there lovers of stupendous interior designs! In this article we are going to focus our attention on bedroom designs, so in the photos below you will see some Yellow And Grey Bedroom Designs That You Will Totally Love.
They have managed to catch our eye, and we have to admit that the color combination is one of the best combinations ever. These two colors when used together look warm, light and cozy. Bedrooms in yellow and gray look really sophisticated and elegant, and they are not something you see very often. If you choose one of the designs here you can be sure that your bedroom will be unique and special place just for yourselves. Check out the photos and see what I'm talking about!
SEE ALSO: Luxurious Bedroom Designs That Will Make Your Dreams Come True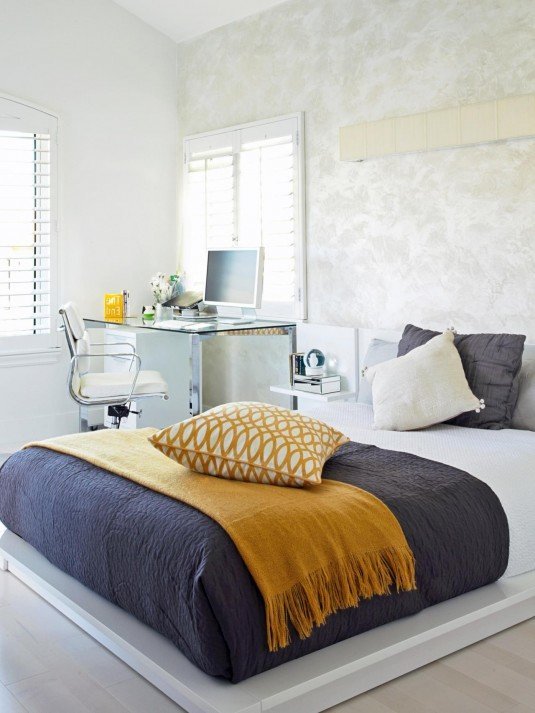 Put together these two colors and the result will be sophistication that is cheerful and welcoming. Yellow and gray is a combination of a extra lively color and  a neutral hue. When combined together they boost energy in the space and keep it elegant and glamorous. Everybody would love to rest and sleep in these bedroom designs!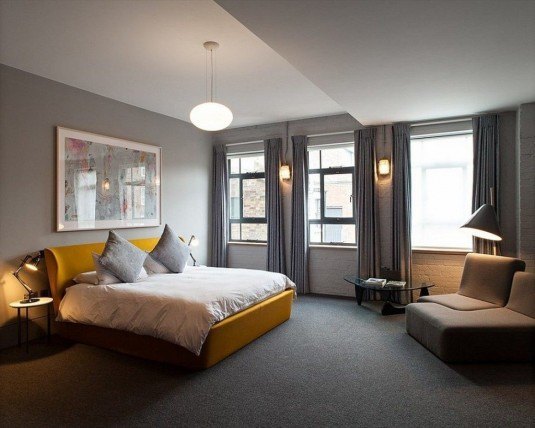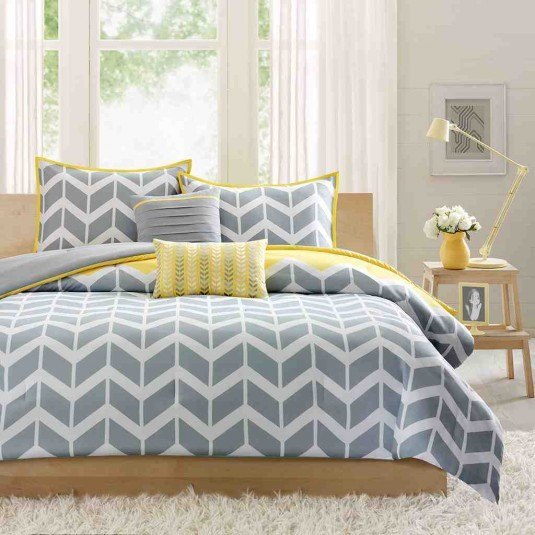 In a room with the color gray and yellow you can be sure that you will have your own personal retreat that can be both relaxing and exciting at the same time!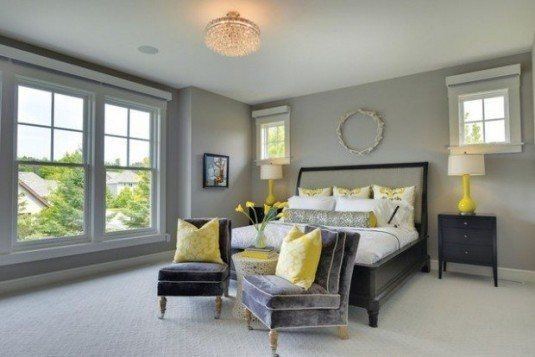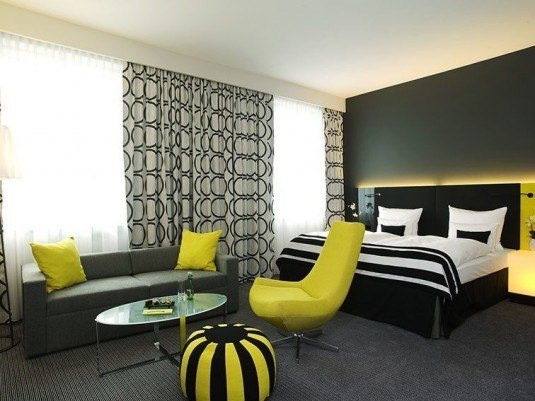 The grey color is a really classy one, but it looks very dull, boring and monotonous when it's not use with another color. That's why contemporary designer brought life to it by invigorating it with yellow. Depression and boredom will not be present in this space just because of the yellow! It's an energizing color that will make everything more cheerful and fun!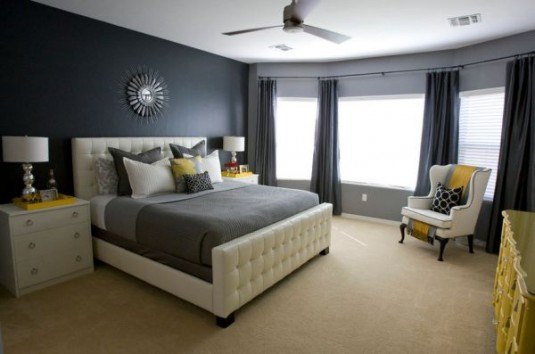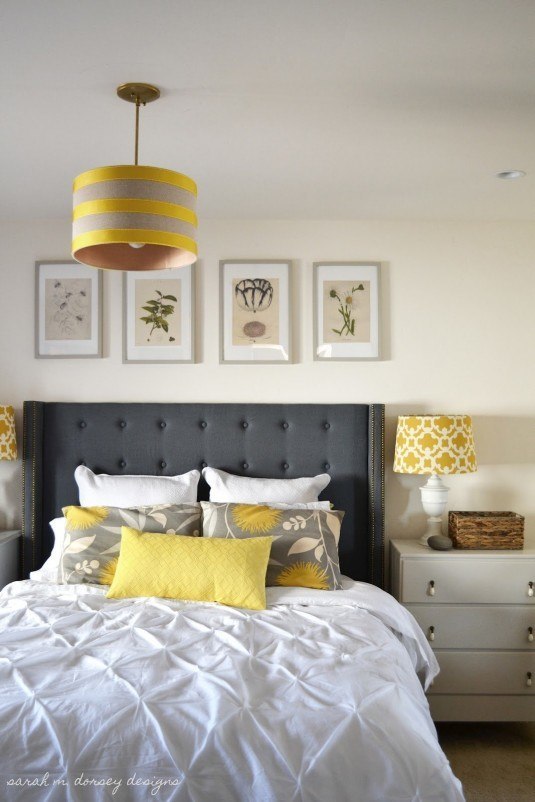 The gray color has so many different shades, and you can play with them to get the desired look. The darker hues of gray will give you a more sophisticated and serious look, and you have to be careful not to incorporate it too much in the space because the room will become too dark. On the other hand, you can use the lighter shades extensively. Keep in mind to experiment with more than one shade before incorporating it in the design in order to get the desired look.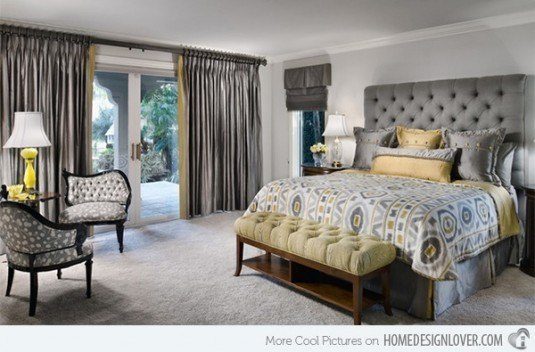 When people engage themselves in decorating in room, they most of the time forget about the drapes and the window blind. And drapes can in fact change the appearance of the whole room. These gorgeous drapes in gray and yellow will not only give the bedroom a cozier ambiance this autumn and winter, but will also efficiently keep out the cold. Drapes can be a great way to accentuate a certain color, so make sure you don't miss them out!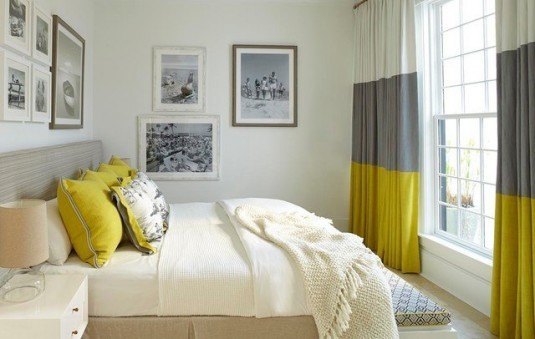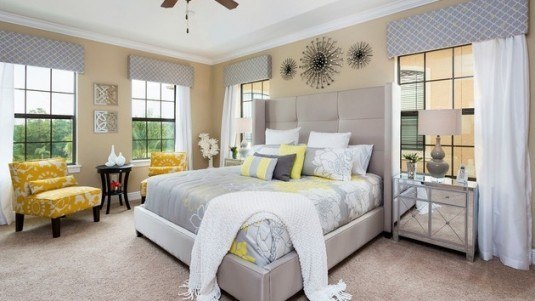 You can decorate a gray room with yellow in million possible ways. I really hope that the photos inspired you for your next remodeling project at home!