The weather outside is becoming freezing day by day, and we need to decide how we are going to warm the house and ourselves during the next couple of cold months. Wood is always the best decision because most of the modern and contemporary home have fireplaces as a focal point in the room. Most of the time the decor and accessories around it play major role in its overall look, so wood would be the perfect addition to it. It will add coziness and warmth to the space, and plus you don't have to bother to go outside to get woods when needed. Take a look at the Smart And Creative Indoor Wood Storage Ideas To Copy Now. Check out the photos below and see how you can store it in a fashionable way. Firewood storage can make your everyday routine easier!
SEE ALSO: The Most Creative Upcycling Ways To Decorate Your Place For Free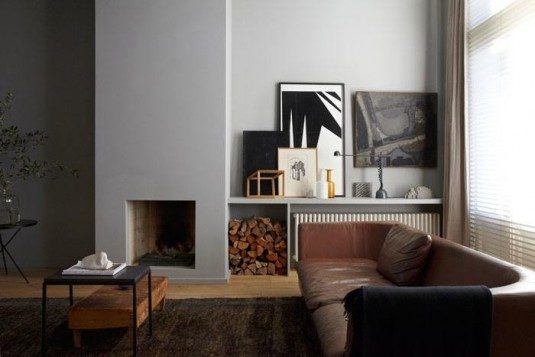 Storing the firewood just beneath your shelves is a great idea. It looks amazing and it's very practical. You will reach the wood in no time, and you will make sure the temperature in the room is constant effortlessly!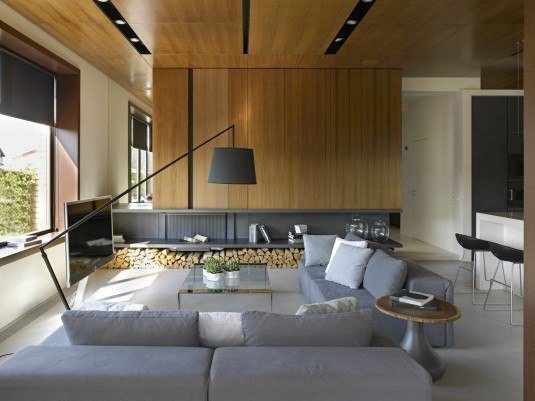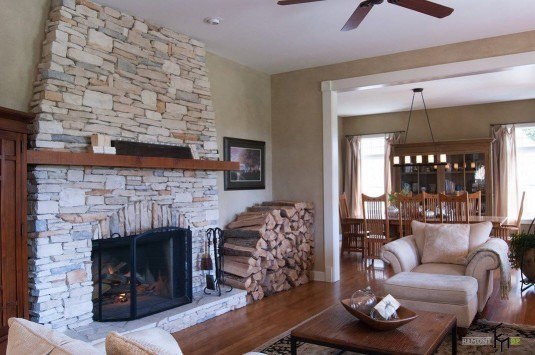 However, more people prefer the vertical storage to the horizontal one. You can put just a limited amount of logs here. The woods in combination with the concrete fireplace looks astonishing and make the room more inviting!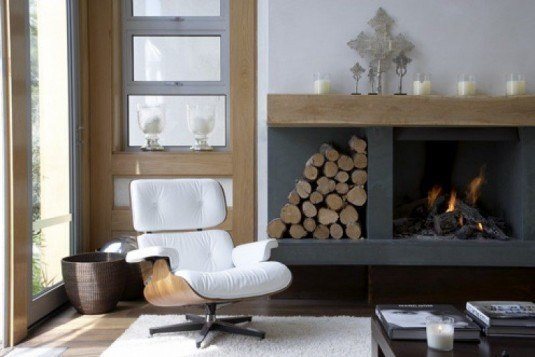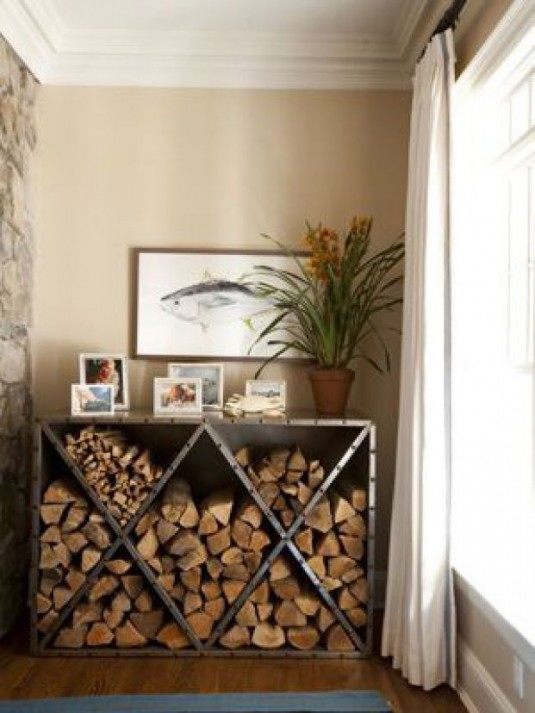 This is the type of fireplace that is the favorite of most people because you can enjoy the warmth in two places. And the wood storage built in the walls is a great idea that actually looks amazing.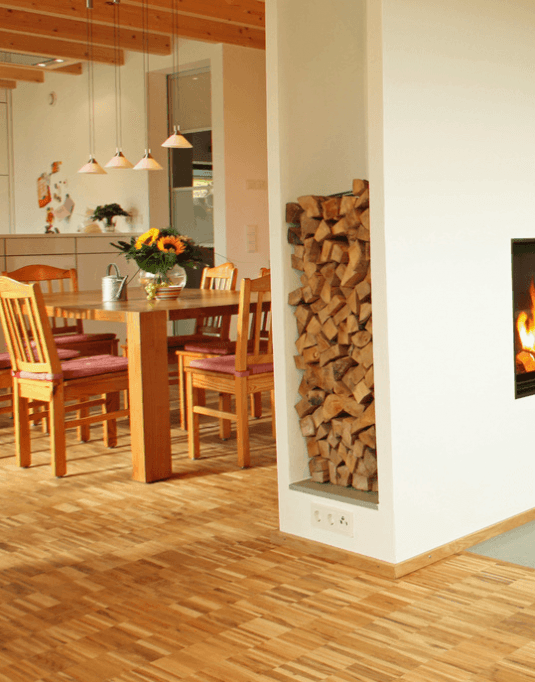 Get inspired by these ideas here and accommodate your firewood in a fabulous ways that will add charm to any room.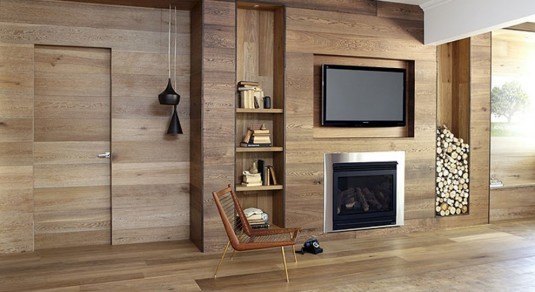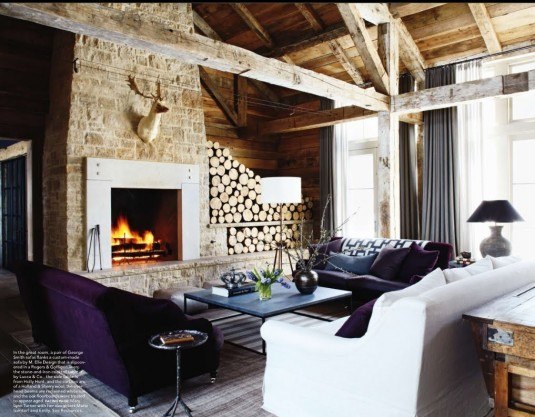 You can now store your wood just right by the fireplace in a fashionable and modern way. They will be at the reach of your hand, so there are no more excuses for you that you couldn't keep the fire burning!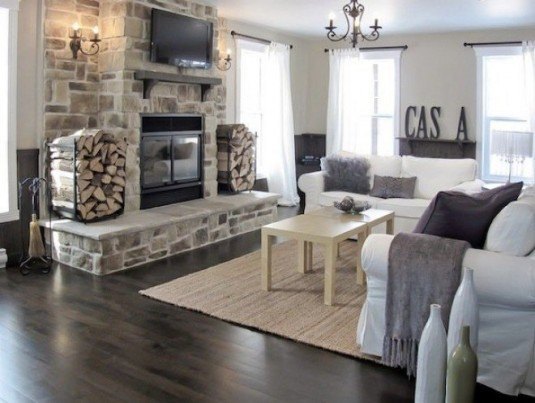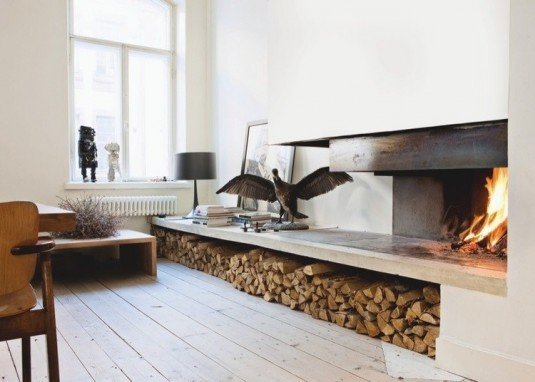 You can make your storage system match your whole interior in terms of shape, size and color, and it can look really clean and practical. These two compartments just can't wait to be filled! Make the most of storage units and implement two in your living room!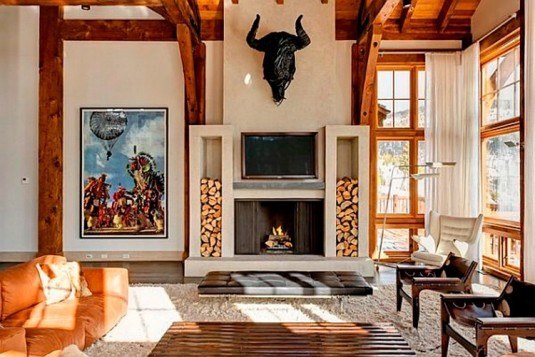 What do you think about the ideas so far? Have you already managed to pick a favorite? I think all of them will be very practical and you won't go wrong by incorporating any of them! Let us know in a comment what you think!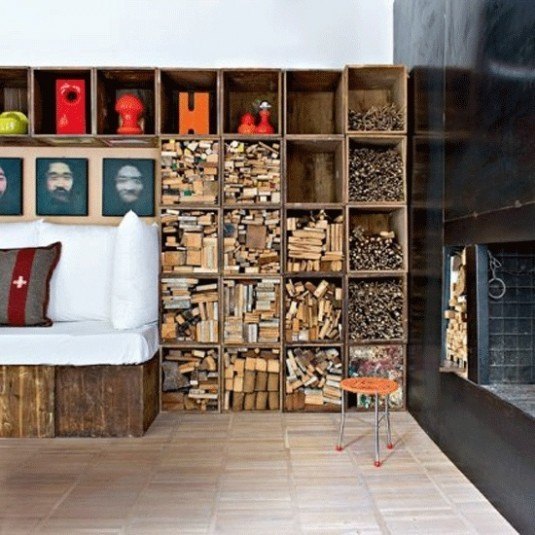 You can store all of your wood for the winter into an organized circle that is divided into several compartments. Here you can store different types of wood in different section, so they won't mix and you won't have any trouble locating the one you need at that particular moment. This storage idea look very interesting and modern, and you can keep it all year round because it gives you some serious bonus points into your interior decor!