Halloween is slowly approaching and I couldn't be more excited about it, and I believe you are excited too and can't wait for the day to come! It's one of the most fun holidays ever, not only for kids but for adults as well. Kids enjoy this holiday to its best, and the fun doesn't stop for grown ups too. You can throw a dinner party at your home and invite your family and friends to enjoy yourselves. There will be food, there will be games, you will be dancing and of course trick and treating! Did we already get you thinking about organizing an unforgettable party? If you are still having second thoughts, maybe the table decorations below will get you on the right track. Scroll down and take a look at the Terrific Halloween Dining Room Decorations To Get You In The Holiday Mood.
SEE ALSO: 10 Mind Blowing Halloween Staircase Decorations That Will Inspire You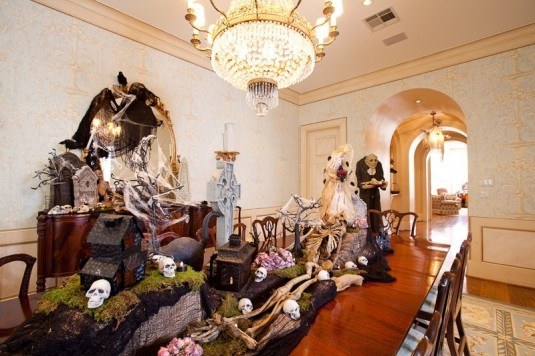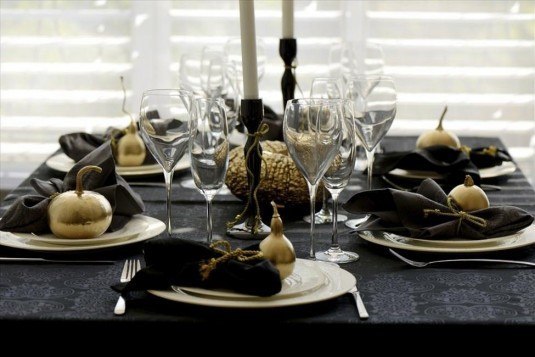 When we think of Halloween to mind come to black and orange color which are the well-known color scheme for this holiday. Team this two colors together and you will come up with outstanding ideas! Here you will be able to find fun and spooky, and sophisticated and not so scary ideas. It's up to you what you will choose!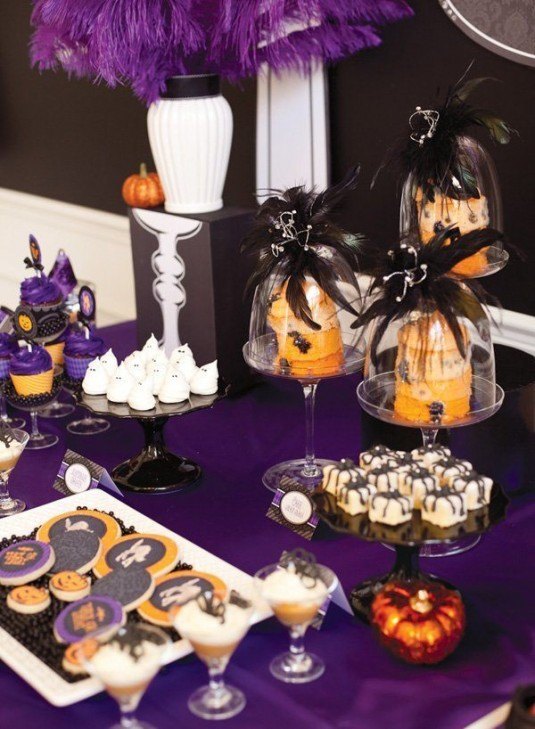 Your Halloween setting should miss the spiders and the spider webs too. You can add it as table decorations or you can make some cookies decorated with spiders.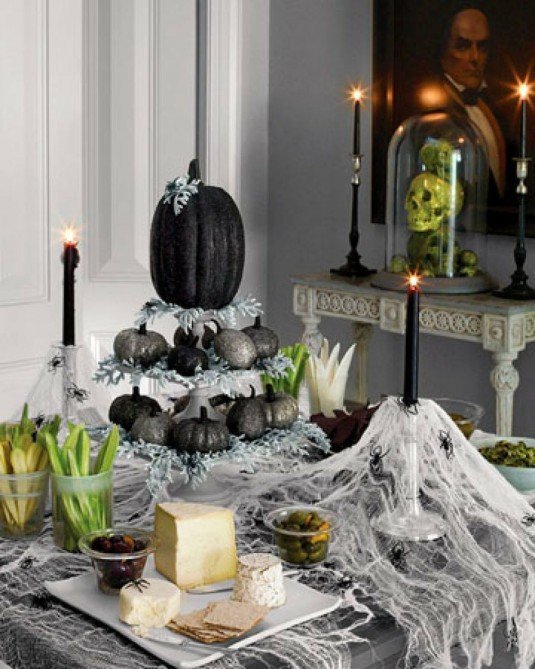 If orange is too tiring for your eyes you can decide to incorporate it to the minimum. Combine black and white table decorations and add a pumpkin here and there to break the monotony.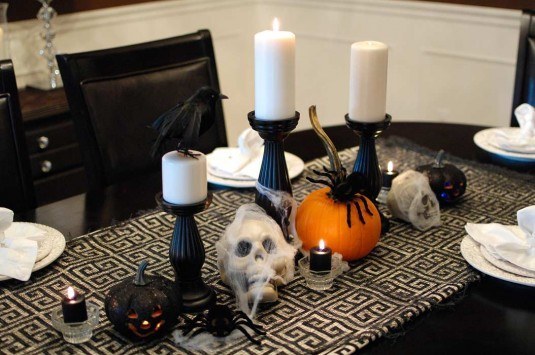 When thinking about decorative items make sure you get some skulls and owls too. They really add to the setting and make it more interesting.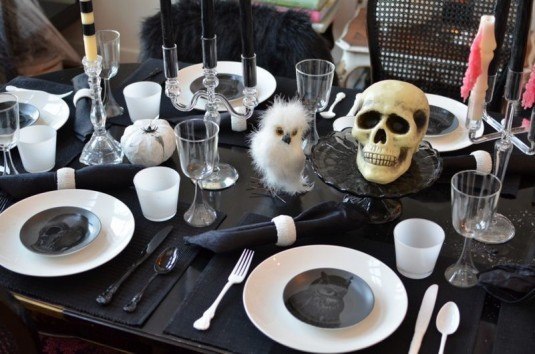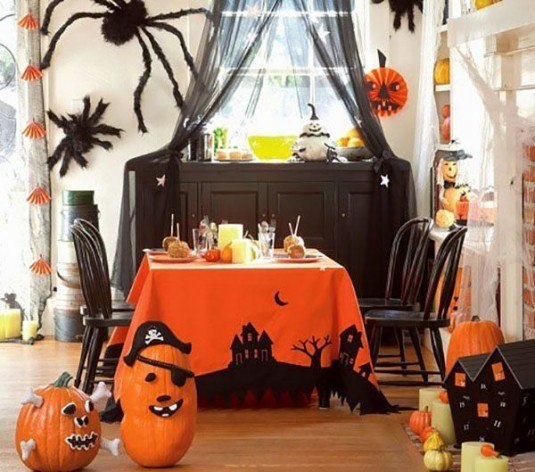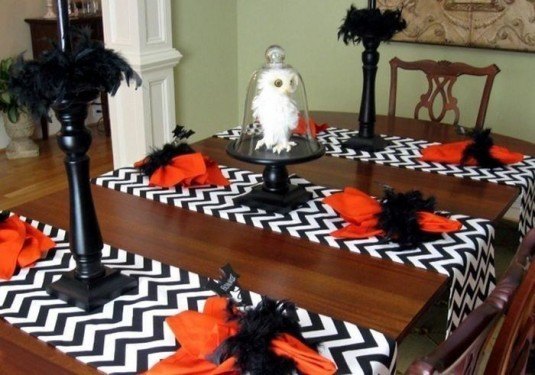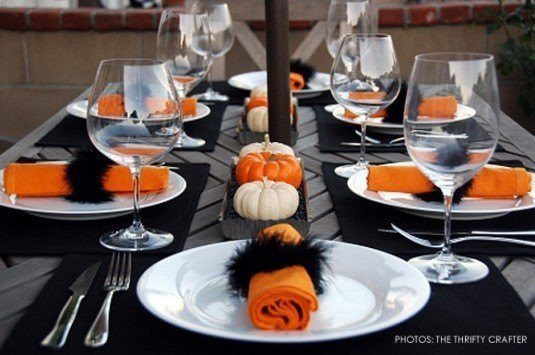 The Halloween decorations doesn't always to be about spookiness, so if you are looking just for an easy way to set the tone this is the perfect idea for you.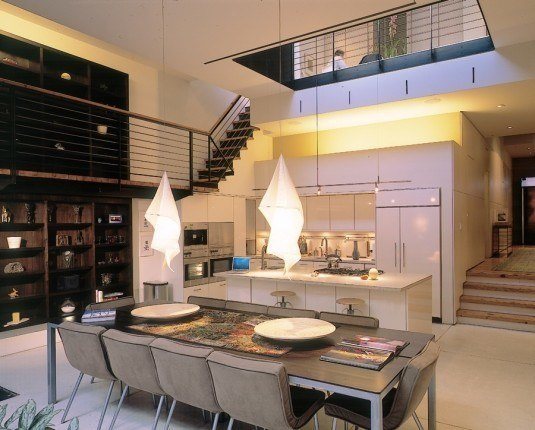 The Halloween table decorations can be really elegant and glamorous. If you are not much into the typical Halloween style decor, you could try to add to your table some pumpkins and candles and your job here is neatly done.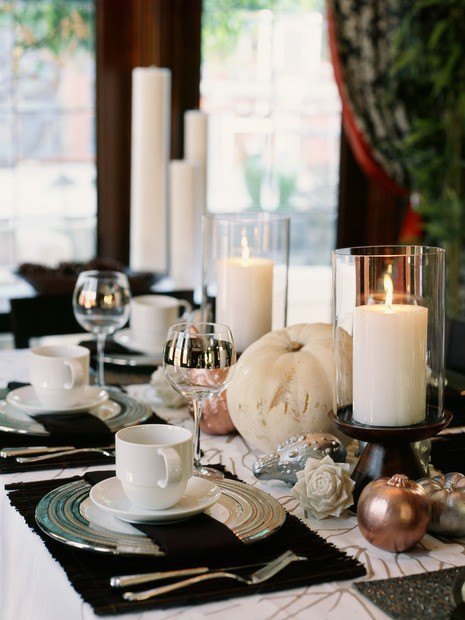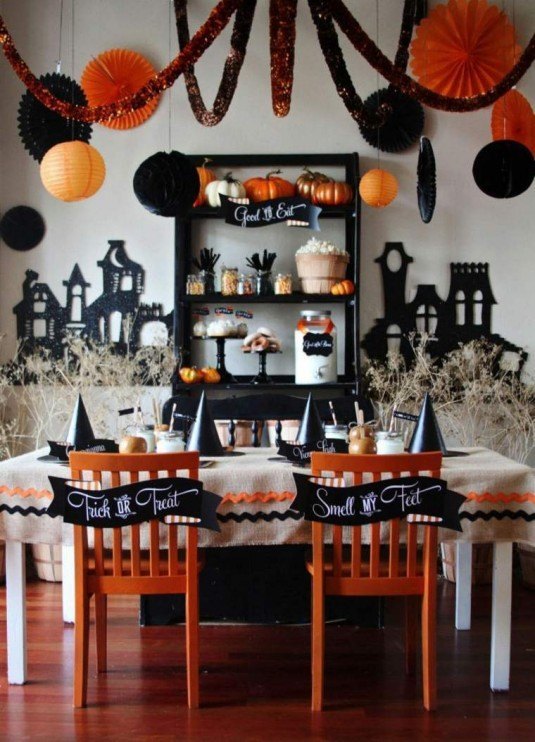 Halloween is a great holiday when you can entertain yourselves so make sure you plan a themed party in your home. I hope that the ideas here have helped you to find your inspiration and that everyone will love your decor! Let us know in a comment how did it go!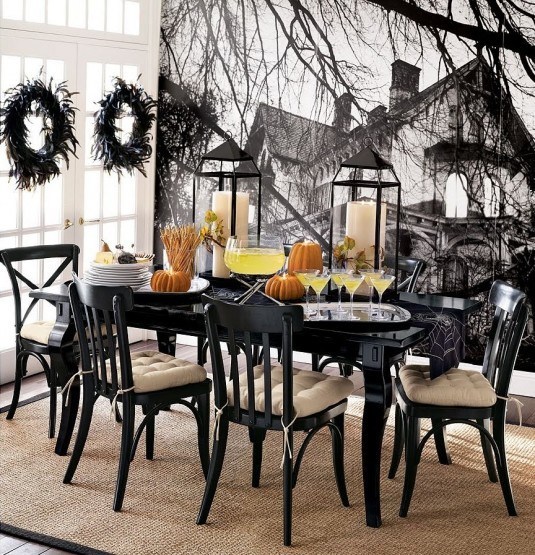 If you want to be a little bit more different than the other maybe you could try to combine the black color with other than the orange. The black and red combo looks super scary. This is the look that will perfectly fit any vampire party!