Hello there! I know that you are so happy to keep up with the latest news from your favorite source of ideas- My Karma Stream. And believe me, today I will show you something that all of the decor enthusiasts will go crazy for. Especially the ones that like to save some money! Are you feeling excited about this one? Check the 6 Ways To Rule The Pine Cone Christmas Decor !
Decorate The Cabinets
If you happen to have glass front cabinets, then you are really lucky.  Decorating them with pine cones seems like the best idea ever! After you look at this example, I know that you would want to do it too.
Important tip: Before you do it, make sure that the pine cones are clean. Fill a bucket with water and add half a cup of vinegar. This will remove any debris and mold trapped inside. Then, rinse them and leave to dry.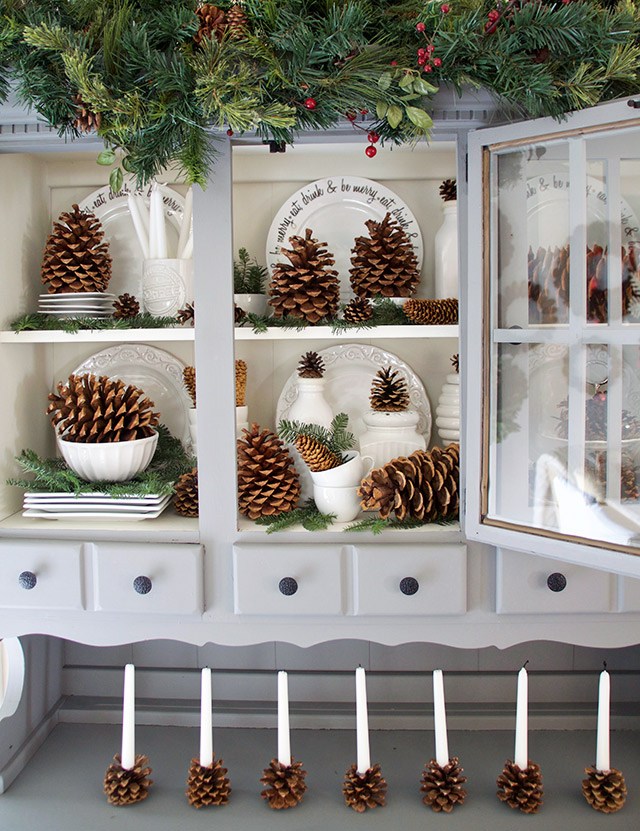 Make A Wreath
Wreaths are a must for your Christmas decor. And why not make yours using pine cones?! This is the perfect idea for that. Use different sizes of pine cones and a circle wire.
Love this one? You might one to check out some of out other tips as well: 
Holiday Decor:4 Steps To Having A Perfectly Decorated Home For Christmas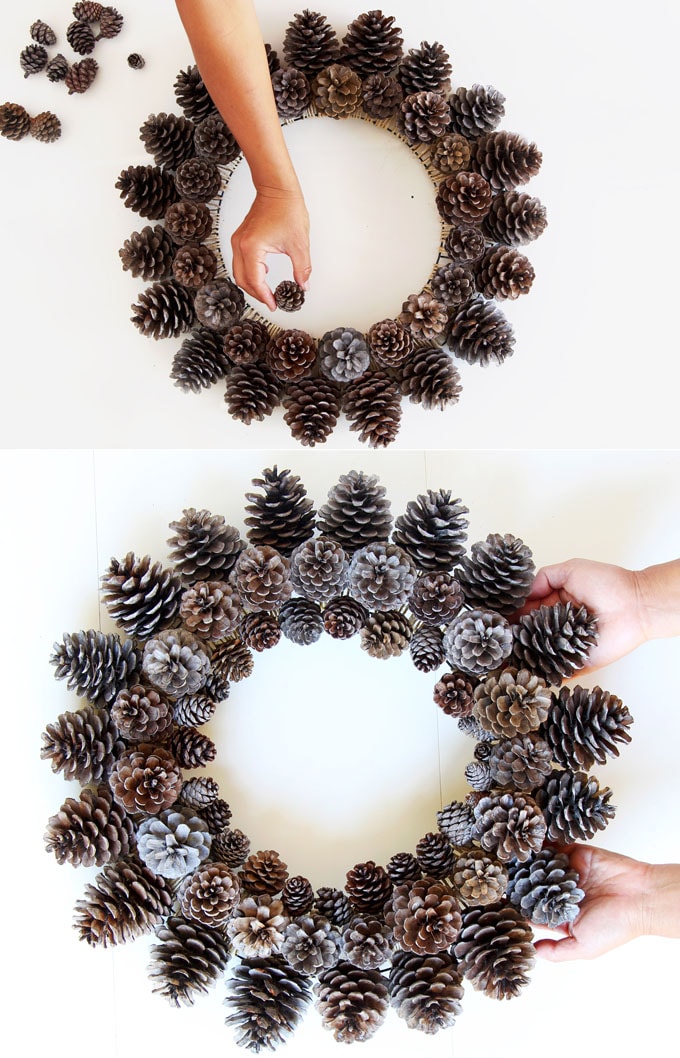 A Small Christmas Tree
Use the pine cones to make your own small tree for free! You can stick them onto a foam base that you can get at the florist's. Or, just decorate a tiered tray with them. Choose the way that works for you.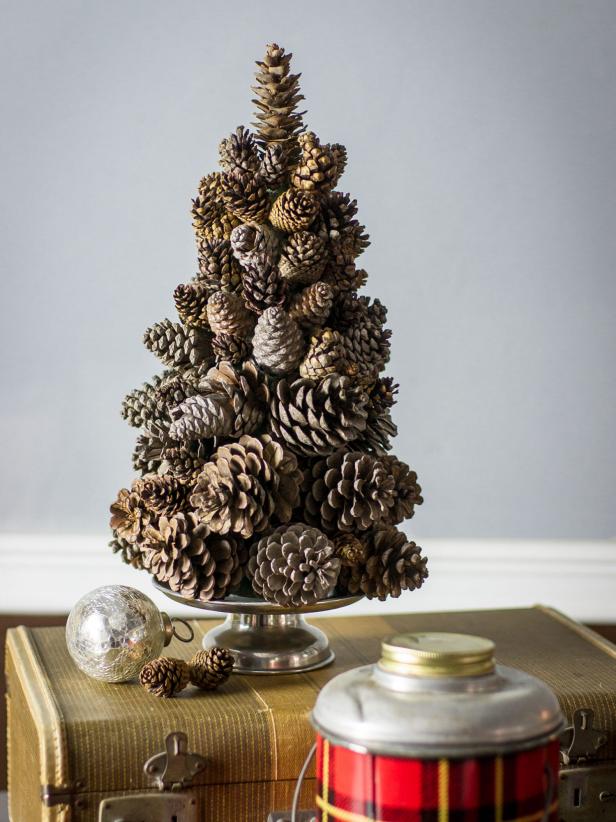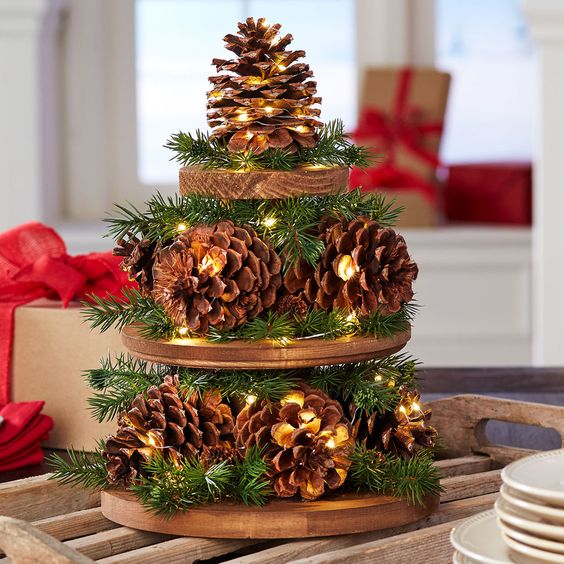 Make Some DIY Pine Cone Ornaments
If that's not enough, then make some nice ornaments for your Christmas tree. Just let your imagination wild! You can come up with all sorts of designs, but I would recommend you the following three ones, as they are pretty easy to make.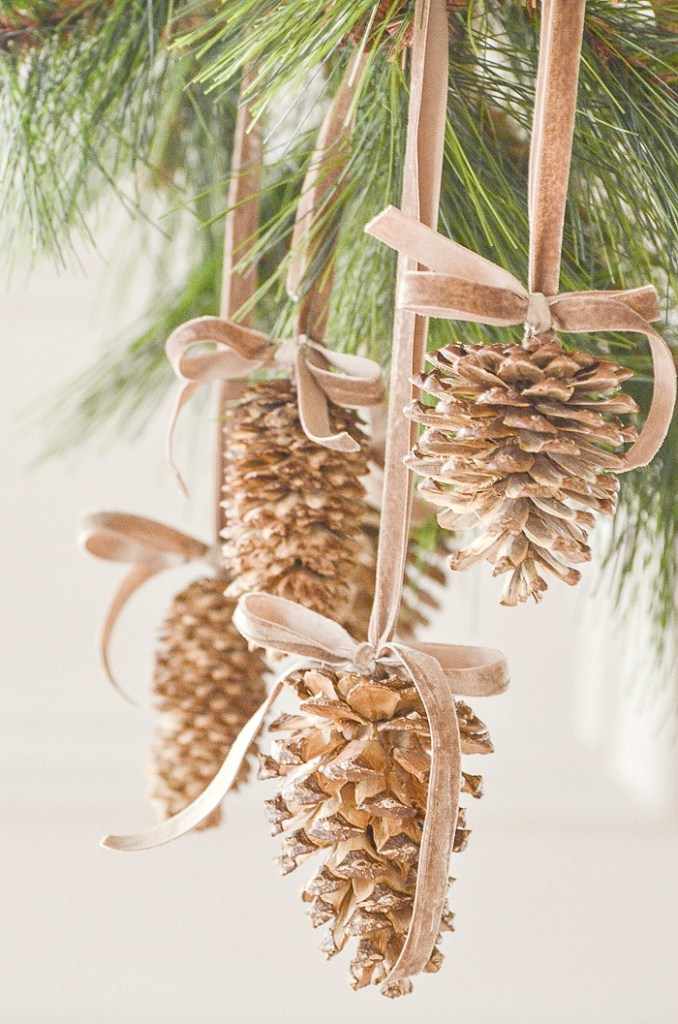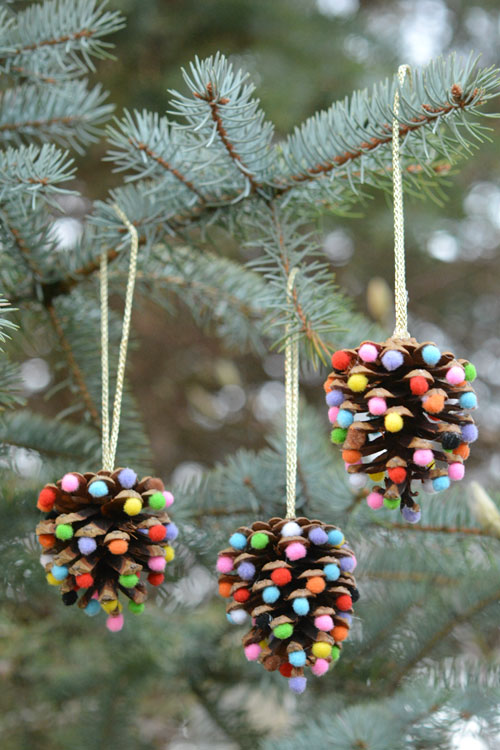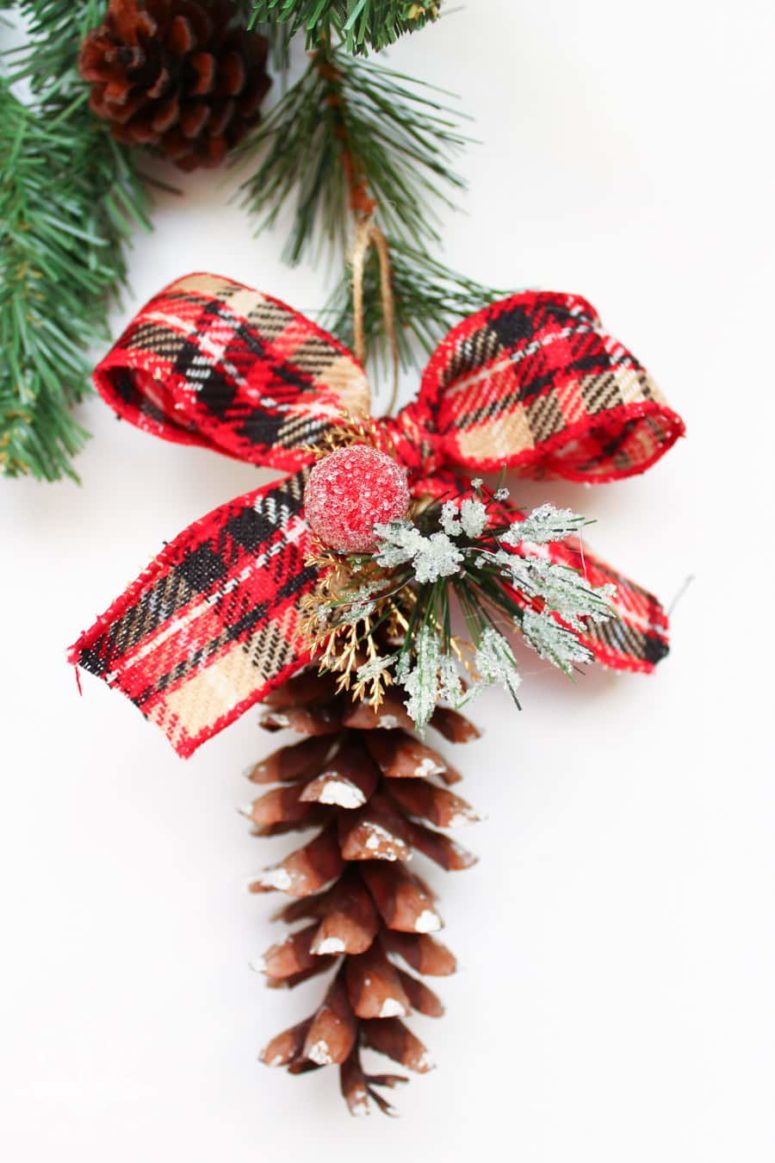 A Stunning Centerpiece
If you have some more pine cones left, then make a cool centerpiece that will bring the festive atmosphere to your table. If you get to find this elongated type of pine cones, you might want to have this centerpiece design on your mind.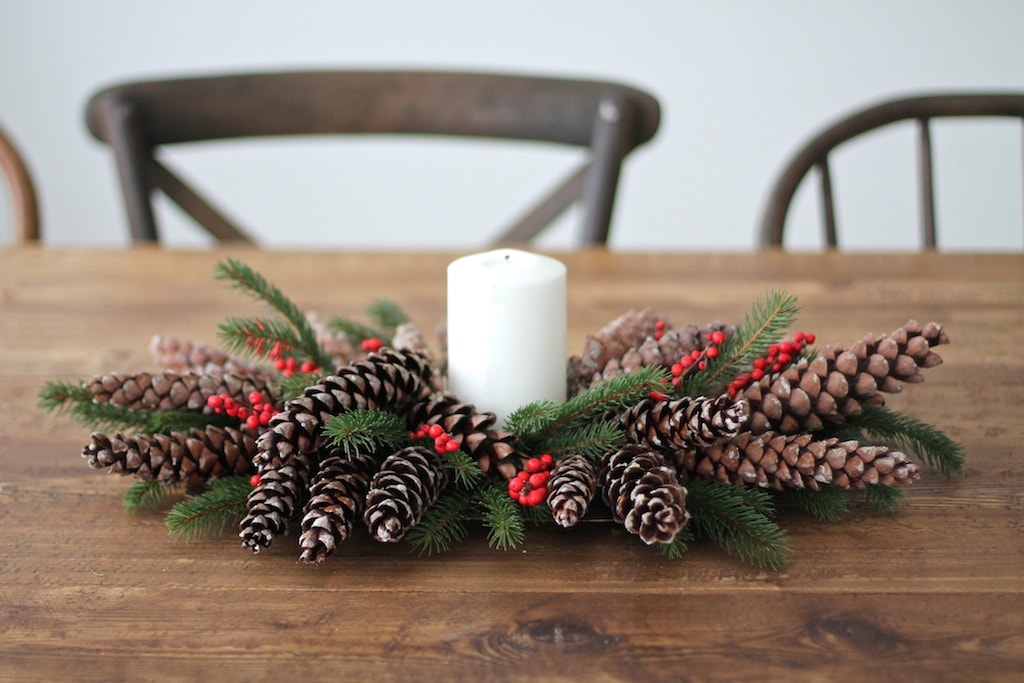 A DIY Pine Cone Garland
We love to add a garland here and there. And making your own for free pretty much sounds like a good idea. Use mos covered wire to bind them together.
Tip: Use a silicon glue gun to stick the pine cones to each other, so your garland will look dense.