We have shared with you so many interior designs that feature Christmas decorations, but we haven't showed you how to enliven your bedroom in the festive spirit. Scroll down through the photos and check out the Adorable Christmas Bedroom Designs That You Have To See. As soon as you see them you would want to add a festive touch to it as well, and I believe that sent won't fail to stop to such a wonderful setting. The magical bedroom designs will make you feel at the best while you are relaxing in your bedroom during the holidays. Take a look at the photos and choose the design that will best fit into your sleeping space!
SEE ALSO: 10 Favorite Christmas Mantel Decorating Ideas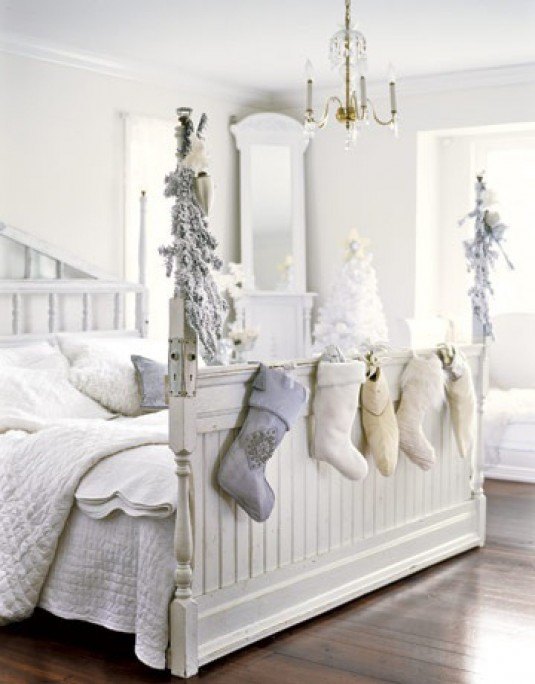 The bed is most of the time the focal point in any bedroom, but this time you can accentuate it by decorating it with a garland of pine cones and berries strung across the end. You can even add your own festive message tied on with paper luggage tags. What do you think about this idea?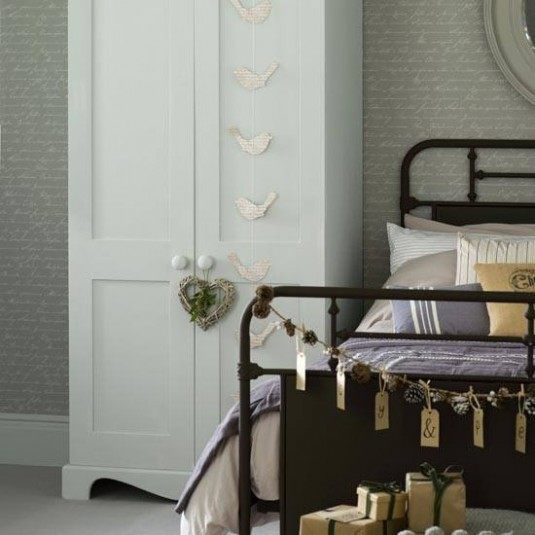 Waking up to a sign for joy, love and peace is a great way to start every day. Decorate your wishes for the New Year with garland, red bows and pine cones and feel the festivities in your bedroom!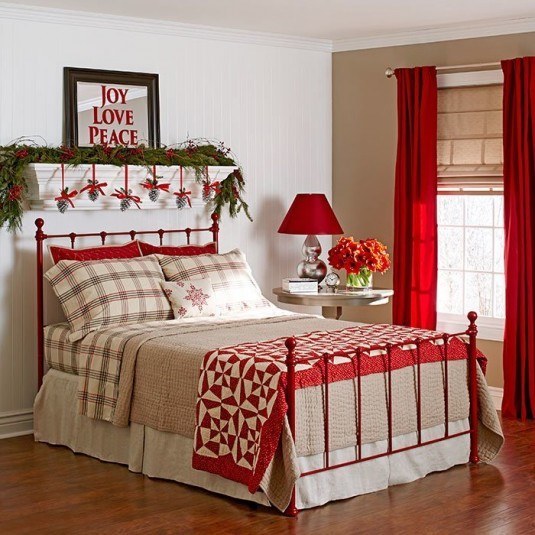 Tartan is a print that will enhance your bedroom during Christmas and will perfectly match with the garland and the winter berries that you use to accessories the other piece of furniture. Hanging a funny note to Santa on the walls is super interesting, so you can get really creative with your wishes!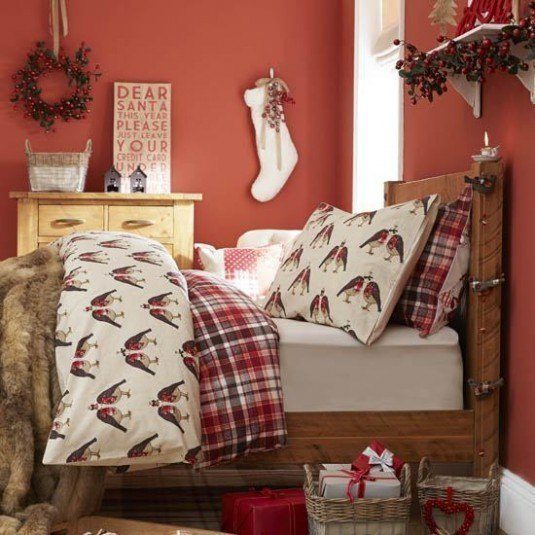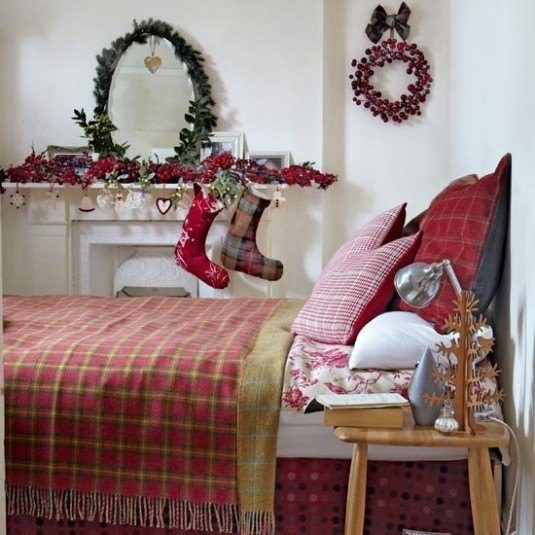 The snowflakes just above your bed will make the atmosphere magical. A nice addition to the whole look are the ice skates tied to one side of the bed. If you have ice skates that you don't use, recycle them as a Christmas decoration this year!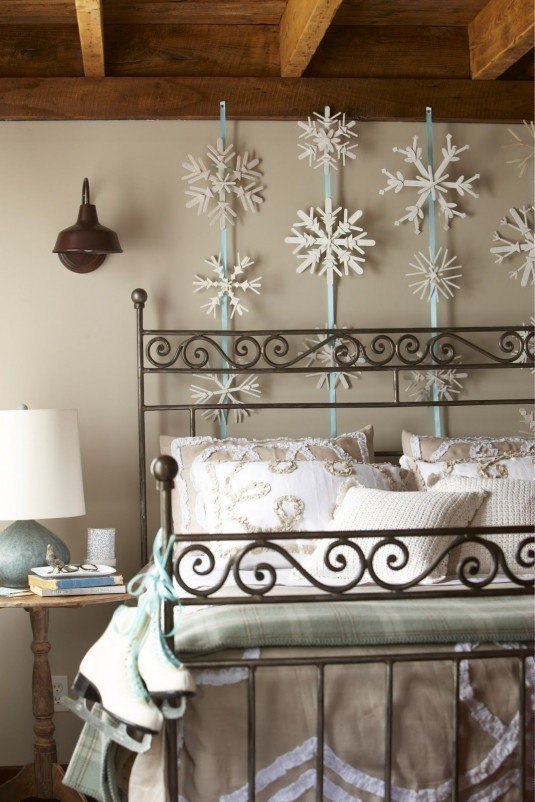 If you prefer Christmas decoration with a more contemporary and edgy touch then you should definitely put a glass bowl on your bed nightstand and fill it with the fabulous Christmas ball accompanied with green garland. A white wreath will work perfectly well in this environment too! You don't have to put much effort in decorating the bedroom. Only a few decorative items will make the atmosphere in the room merrier!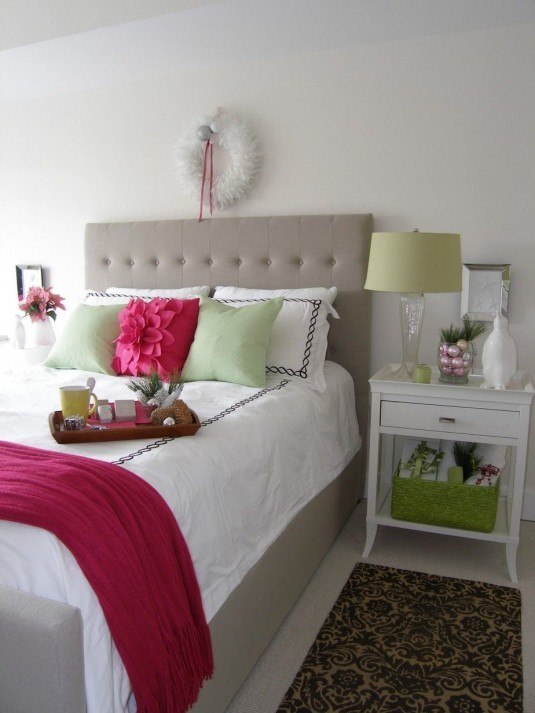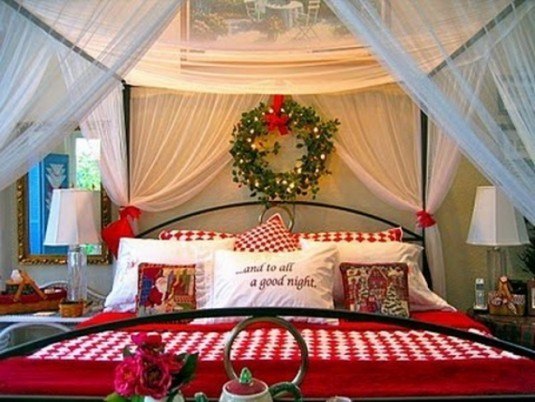 If the theme of your bedroom is white or in some other light color, the bold Christmas colors will work miracles in the space. The bold pops of color here in there and the adorable Christmas printed pillows will make you want Christmas last forever!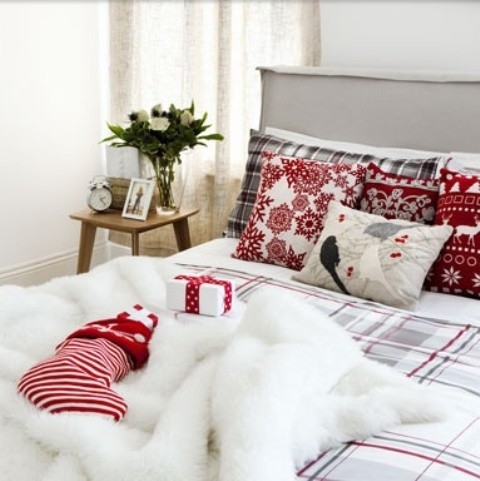 The Christmas lights are a must if you enjoy soft, calm and peaceful atmosphere. You can lay in your bed just with these lights turned on. The stars that are hang on the wall next to the lights make things more festive!