Breath live in your living room with wall decals. This is the easiest way to add style and color to your interior. Wall decals are easy to apply and are less permanent than paint. These two facts make them ideal for those who want to make changes in their apartments more often and for renters of course.
You have a wide selection of wall murals nowadays, so you won't have any difficulties to choose a design. But, the most popular are those with blossoms, leaves, trunks and branches.
I have chosen living rooms with wall decals, but that doesn't mean that the same wall decals can't be added in the bedroom, bathroom, nursery, etc. There is only one rule that you should follow when decorating with wall decals: Keep the rest of the decor monochromatic. Let's take a look at the gallery below and draw some inspiration.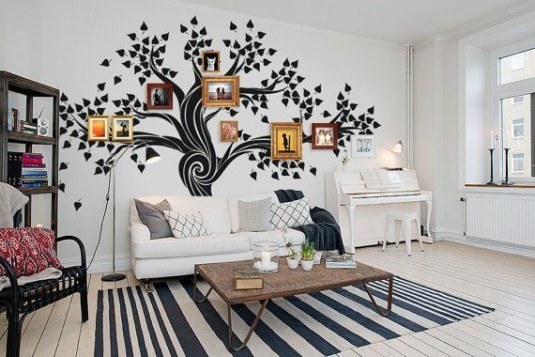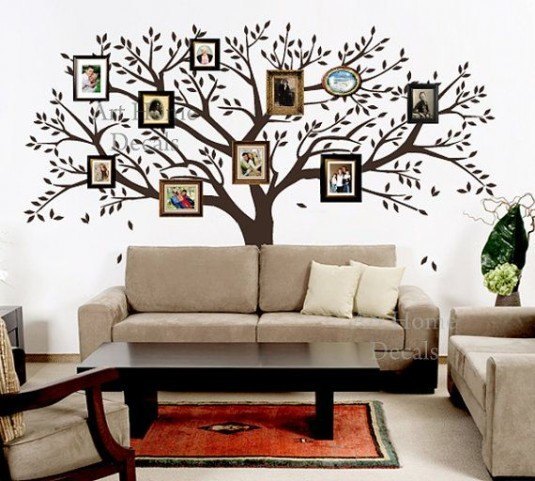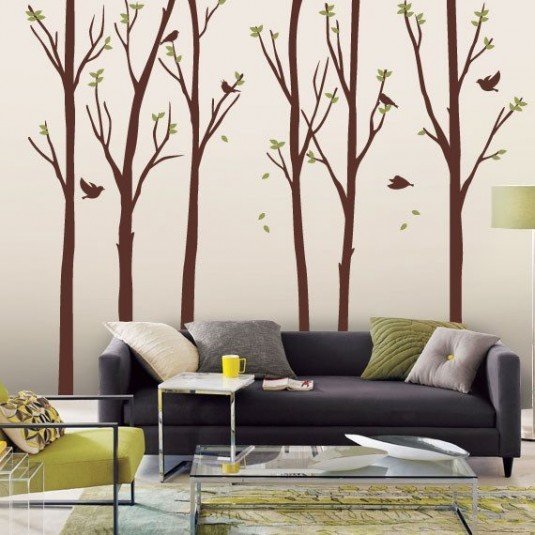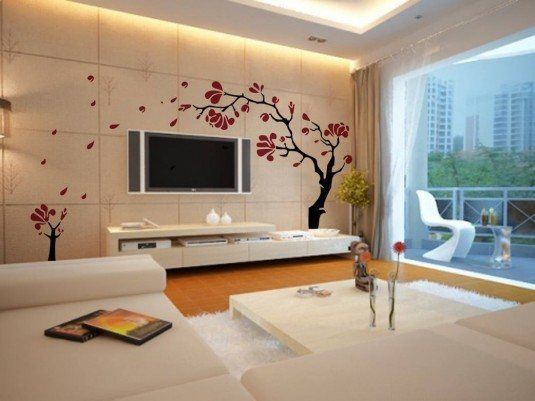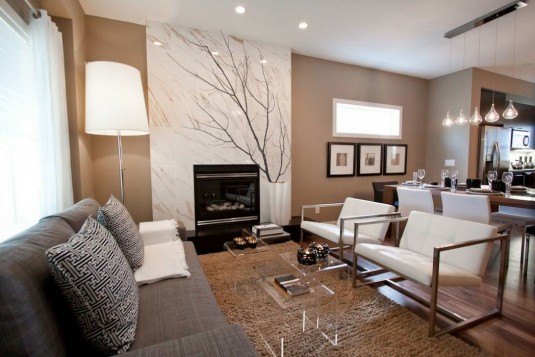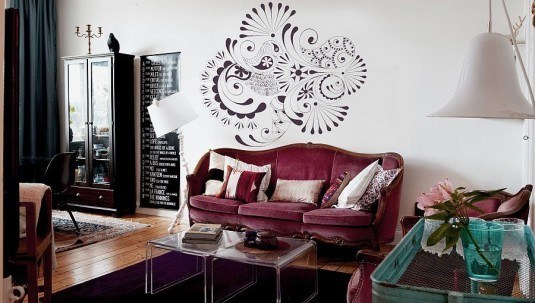 This musically inspired wall decal below will make your room look more fun. If you are a musician or you only love listening to music, then why not embellishing the walls in your living room with this kind of wall decal. It will make you dance without music, believe me.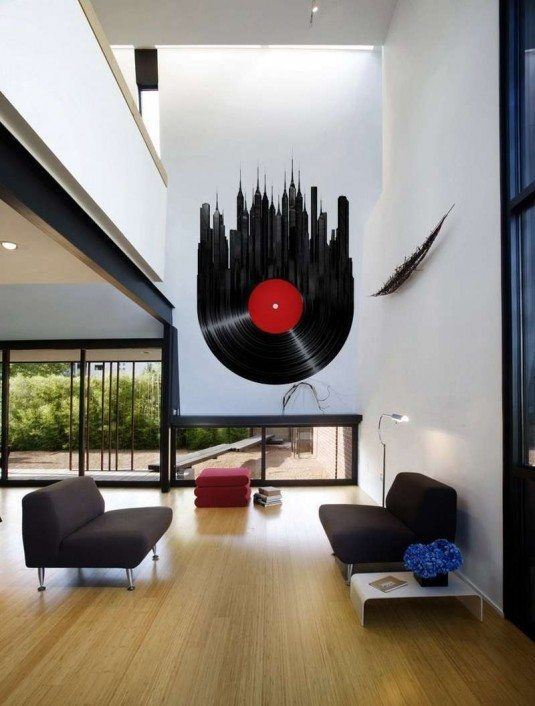 The world map can also be posted on the wall. You can make a statement with a yellow world map or some other bold color. The picture below is a perfect example of making statement with color. For a more interesting look, you can add some other pieces in the color as the wall decal.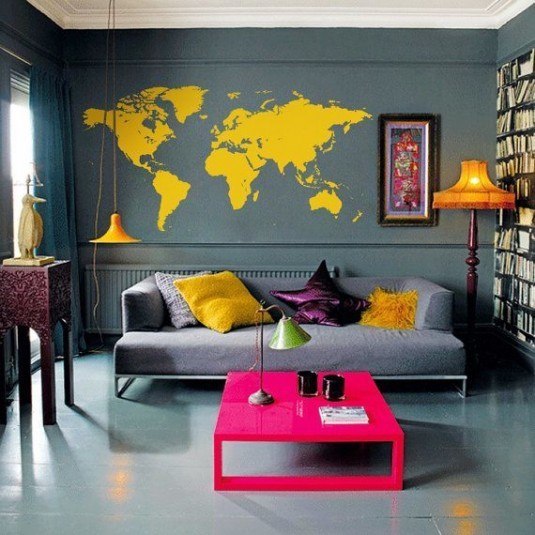 Your favorite quote can finally be added to the walls, so you can read it million times per day. The motivational and inspiring ones are one of the most popular nowadays, but that doesn't mean that you can't add your personal quote, quote from a book, etc.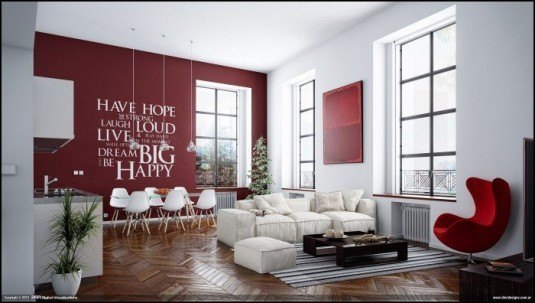 Would you dare to decorate your living room with a wall decal? If the answer is yes, where would you place it? In the bathroom? In your living room or dining room or maybe in the bedroom? Share your opinion in a comment below. Thank you for reading. Enjoy your day!
SEE ALSO: Exquisite Wall Mirrors for Your New Apartment