Is there someone who doesn't love photos? I don't think so! Adding photos in your home will instantly make the ambiance warmer and more welcoming. It doesn't matter if you have just moved into a new apartment, or you only want to bring something fresh into your decor, photos are always a good idea. Here I'm going to show you some Adorable DIY Photo Collage Ideas That Will Make Your Place Cozier, so don't miss all of the ideas. See which design is going to work best for you place and recreate the design. Make your favorite moments, people and places a part from your home decor, so you can see them every day!
SEE ALSO: 17 Smart and Creative DIY Ideas to Display Your Family Photos
The wooden letters are currently a huge trend, so if you have them in your home, we have an idea for you. Give them a completely different look by sticking photos on them! It's a wonderful idea, isn't it?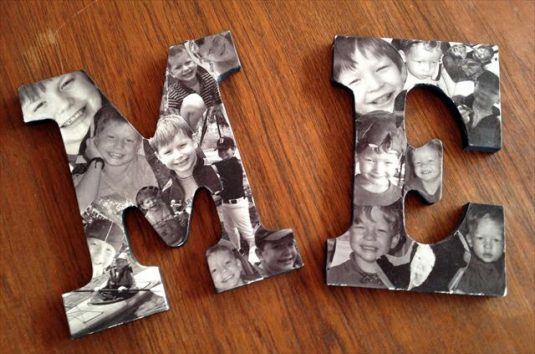 If you decide to make your collage in black and white, you are going to get a timeless decorative piece for your home, so give it a try and see the difference it makes.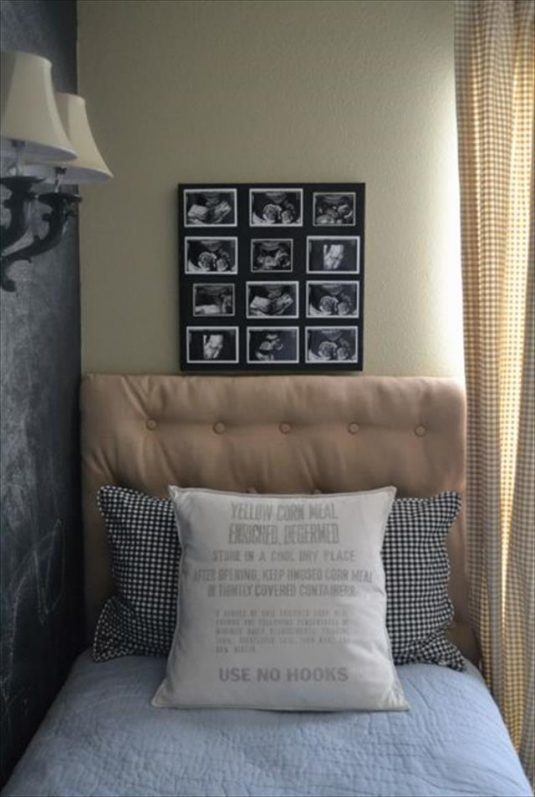 Get your photos attached with clothespin and get a design that will make the atmosphere in the room relaxed and laid-back. Print all of your Instagram photos and get a unique design!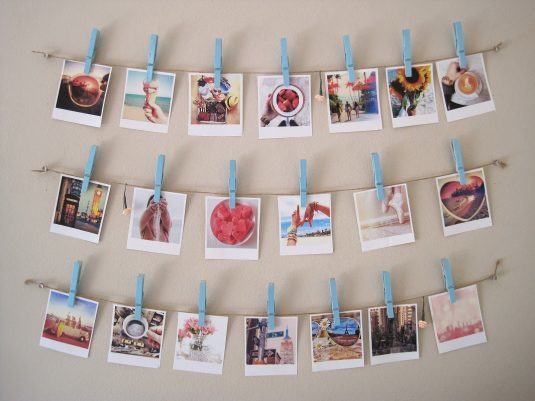 If you have a glass top on your table, why don't you fill the space beneath the glass with photos? Create your family photo collage on your table, and get to see them everyday!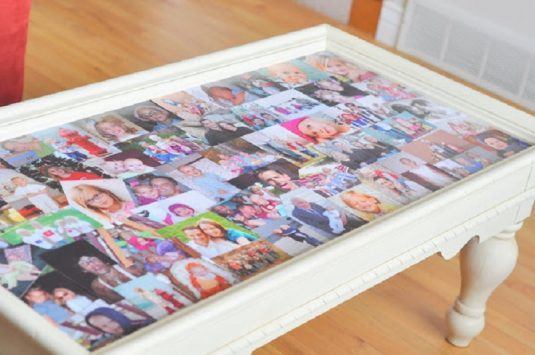 The lamp can get a completely different look if you redecorate it with photos and place your collage on the lamp shade. This is a small change that will make a big difference in the interior. And it won't cost you much money too!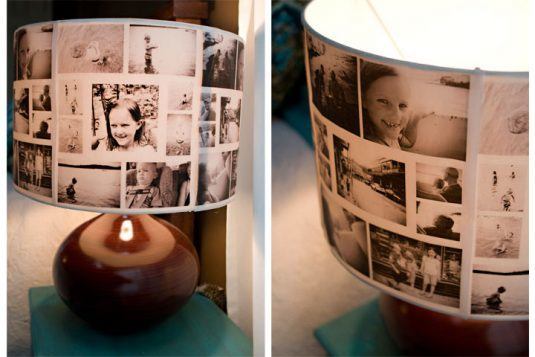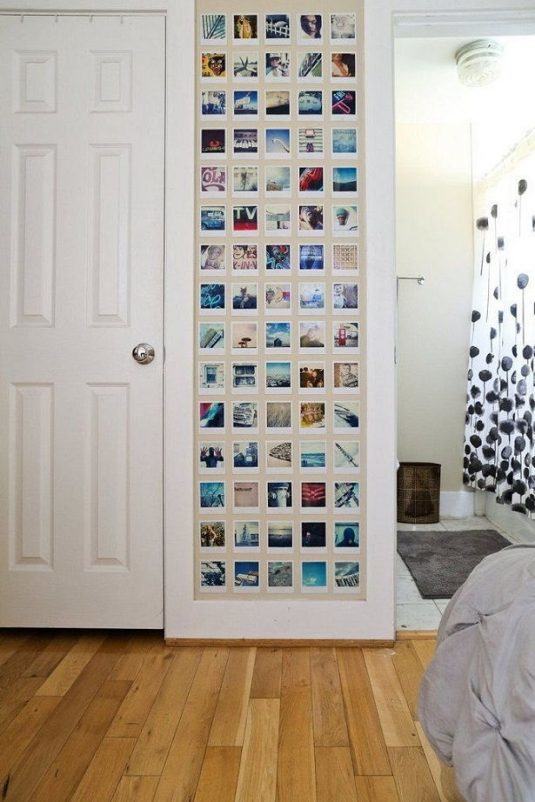 If you think that your wall is too dull and you are looking for decorative objects to fill it in, I suggest you to make a photo collage on it. Everyone is going to love the idea, believe me!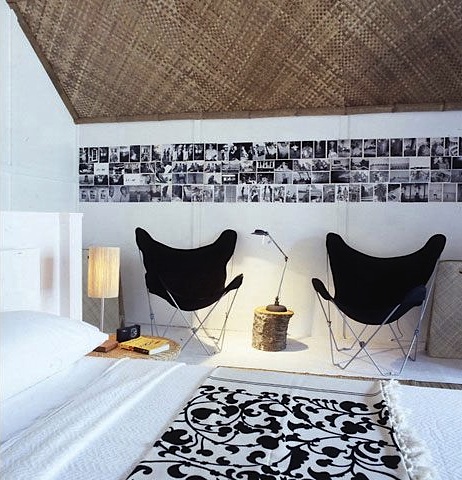 The photo collage clock is another popular look, so take it in consideration as well!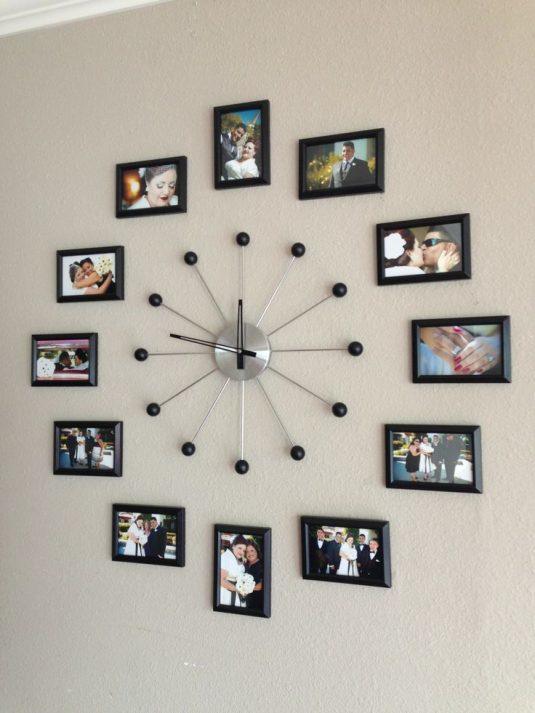 The corners are the most neglected spots in the home, so make one corner in your room the most interesting place by inserting your photo collage right there.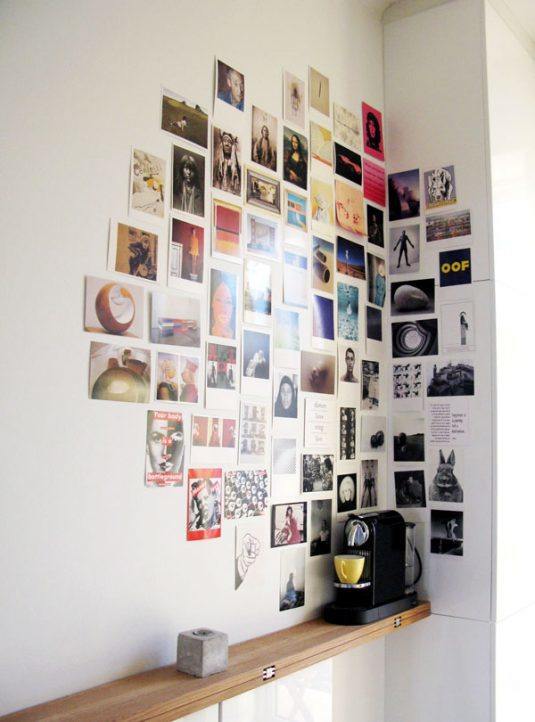 You can also use a clothes hanger to make hanging photo collage. What do you think about the idea?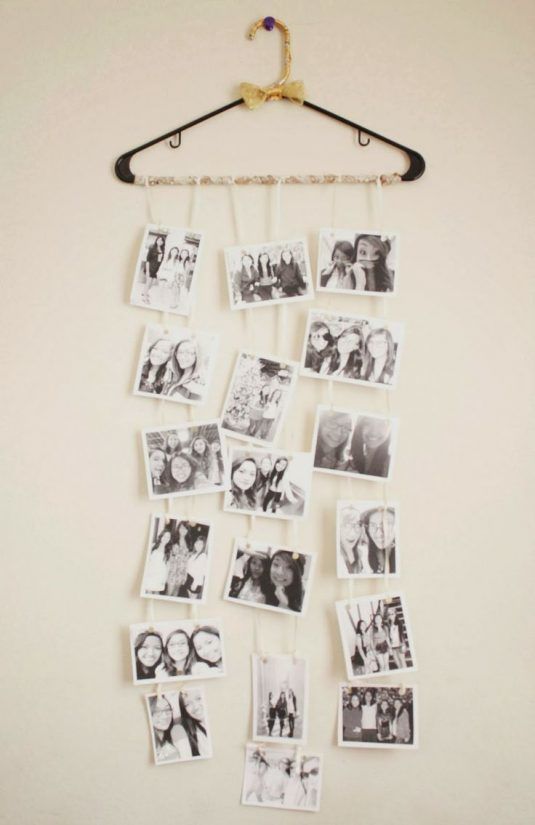 Get an enormous frame and arrange your photos in the size of a heart. This photo collage design is a great way to display the photos of the people you love. How do you like the look?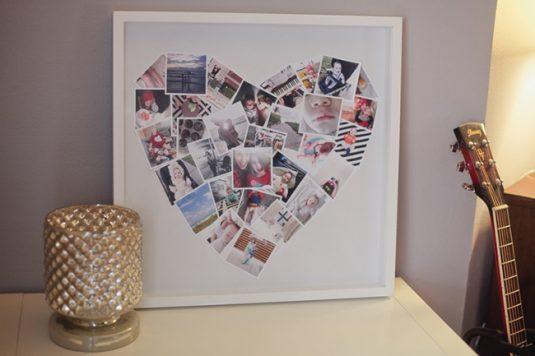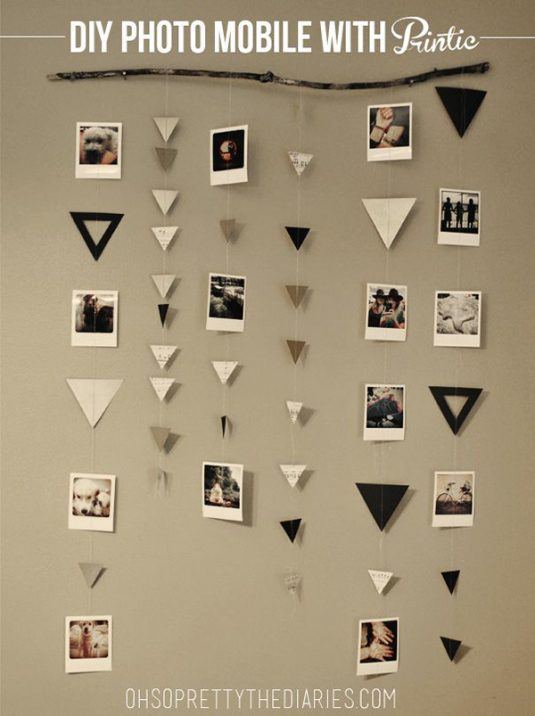 How are you going to display your favorite photos in a collage? I would love to hear from you, so make sure you keep me posted in the comments below!