Who said that kitchens are there only for preparing your meals was wrong. Today, a kitchen is considered as a space where you can show off your personality and make it look stylish.  So, this means that you are free to enhance the space and give it some special charm. Check these Kitchen Decor Tips and decorate your space like a professional would do!
See also:
7 Kitchen Counter Styling Tips To Make It Look Stylish And Expensive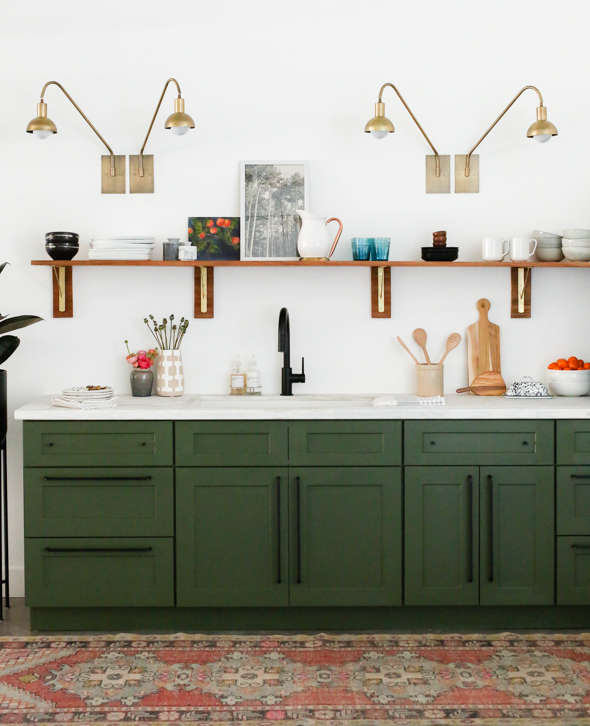 Add some texture
Texture means a lot for a certain space. It brings visual interest, and gives the space dimension. So, how to bring the texture in the kitchen? You can simply go for a rug. It is a nice way to decorate your kitchen, that will bring warmth in the same time. Also, this is a good way to protect your floors from scratching. Another way to add a bit of texture is to add some pretty linens. Get rid of your old ones that look worn out. Instead, go for super stylish towels that are both aesthetic and functional.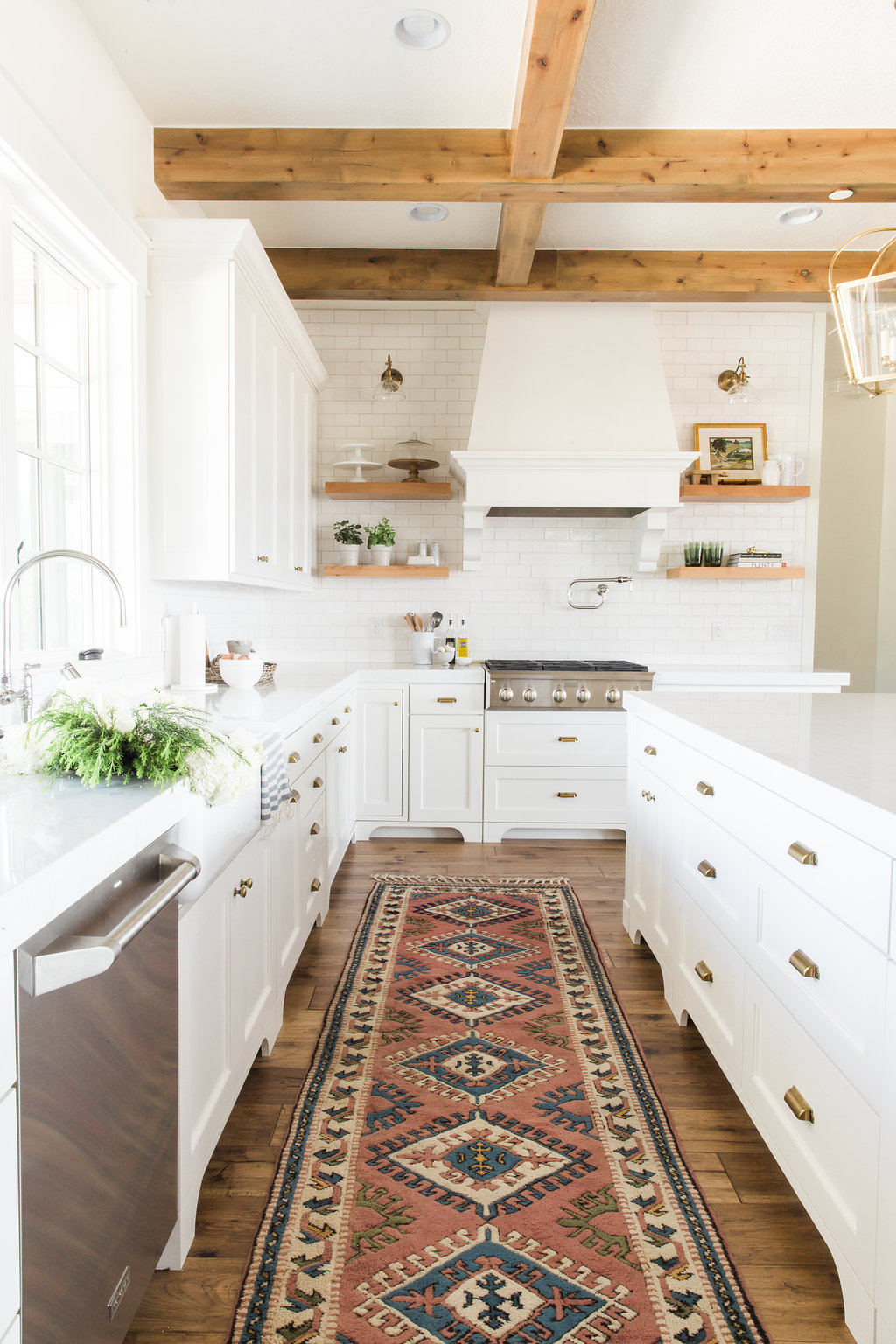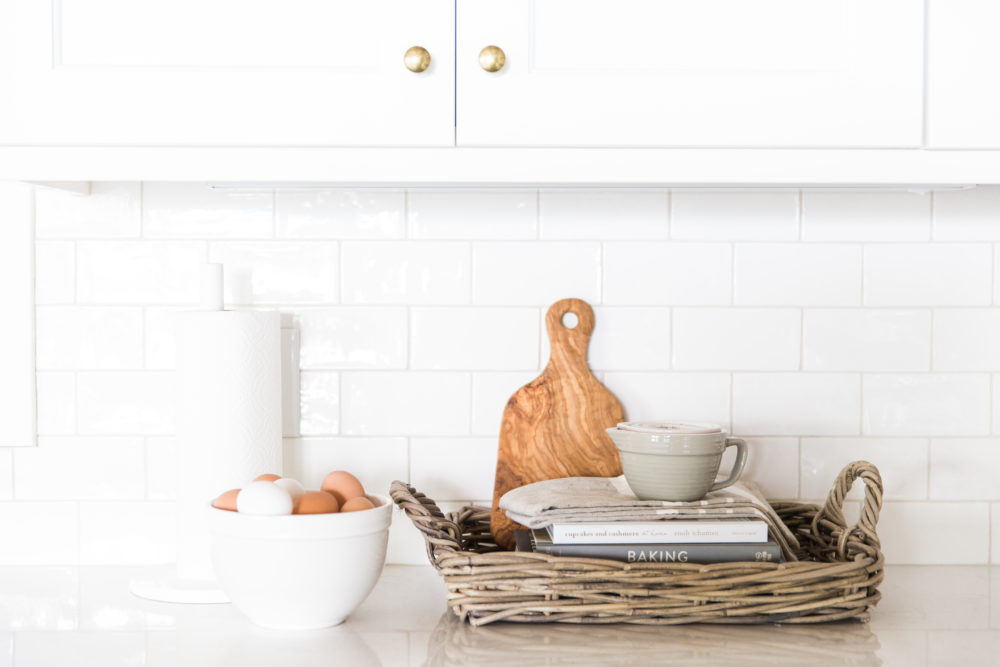 Add a decorative tray
Do not leave your countertops empty. Also, do not leave them cluttered too. Display some carefully chosen items on a tray. That way. your decor will look intentional and styled. Gather all your necessities, such as salt and oil. Get a  nice and decorative tray for them. This will keep them tidy and neat, and you can always grab the one that you need.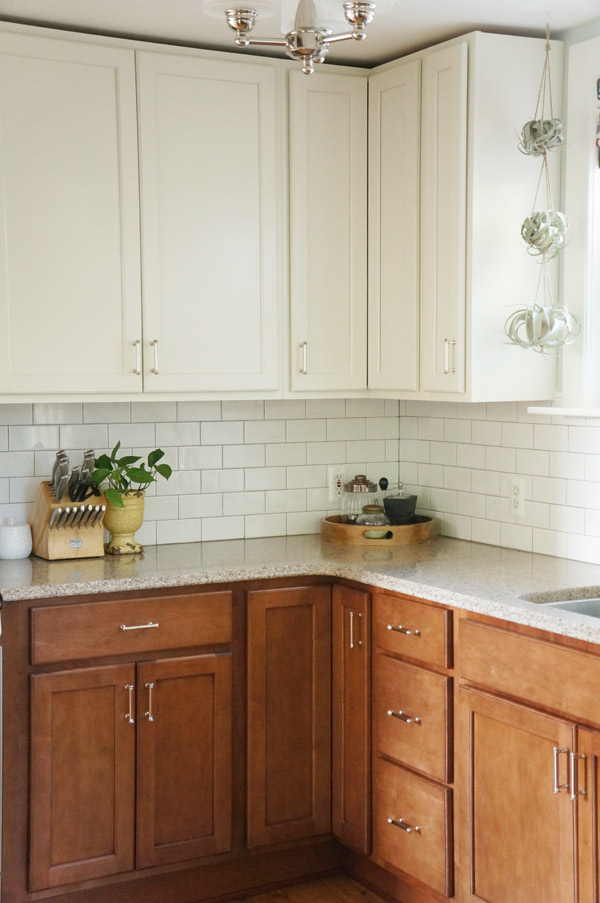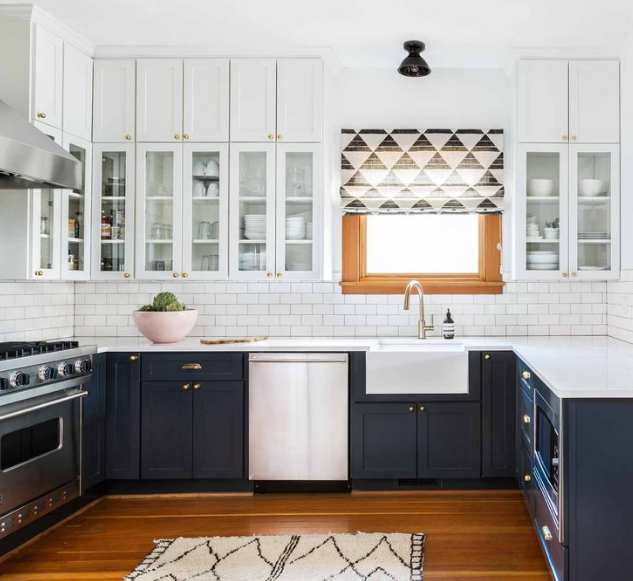 Layering
Feel free to layer your decor. This means that you should add different items in front of each other, in order to create a well balanced group. The easiest way to do this is to start with cutting boards or cheese boards. Layer them in a way that will bring different textures together.Feel free to add some other items as well. All the things that you use in the kitchen can be used as decor!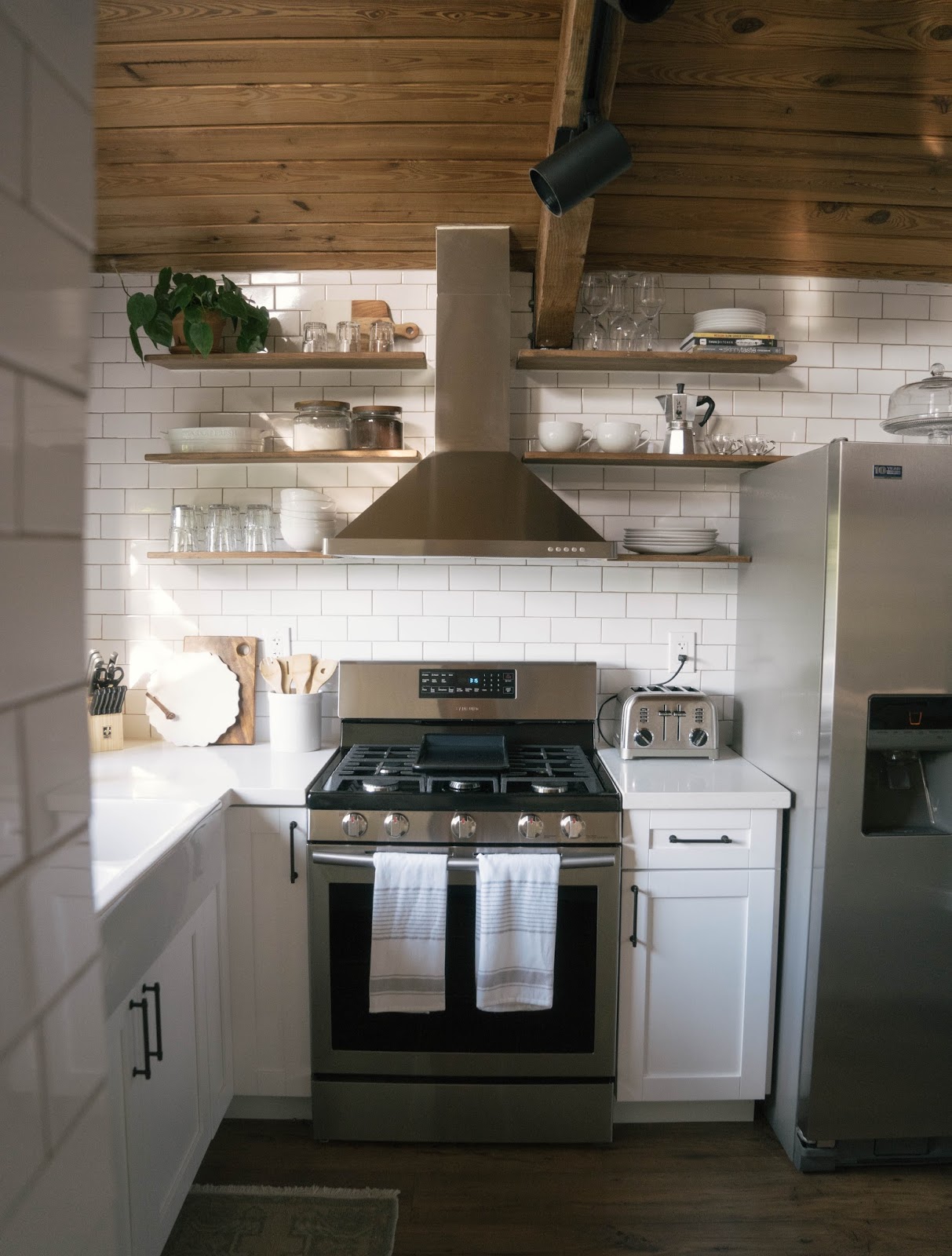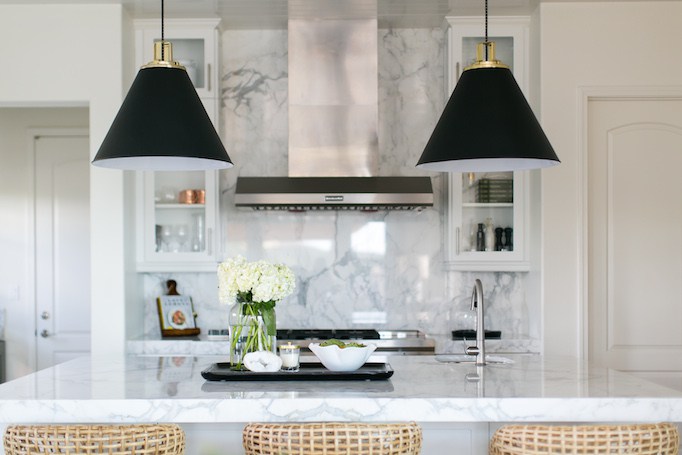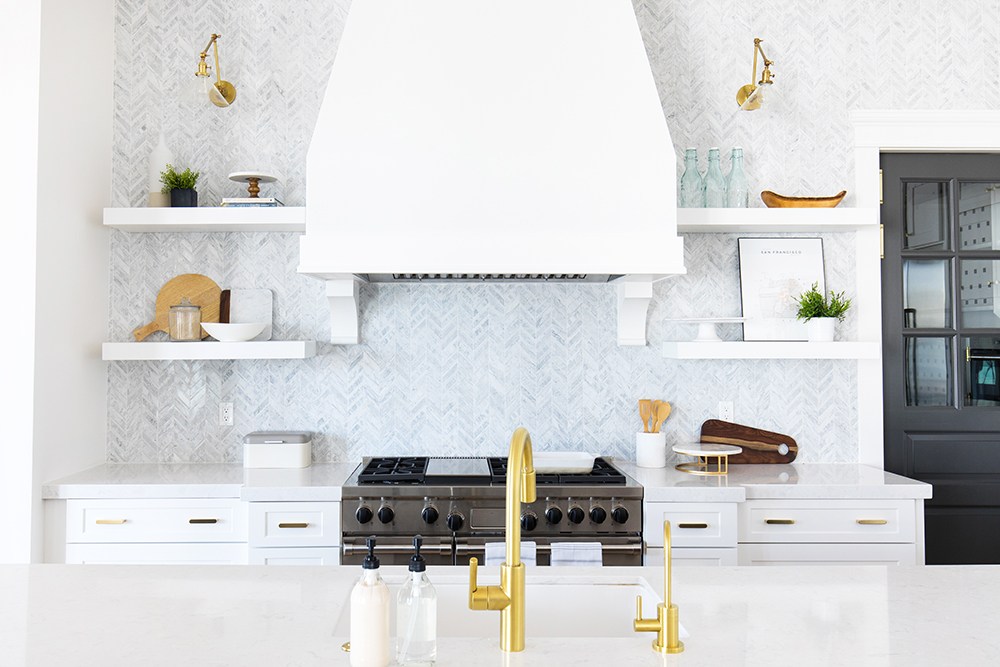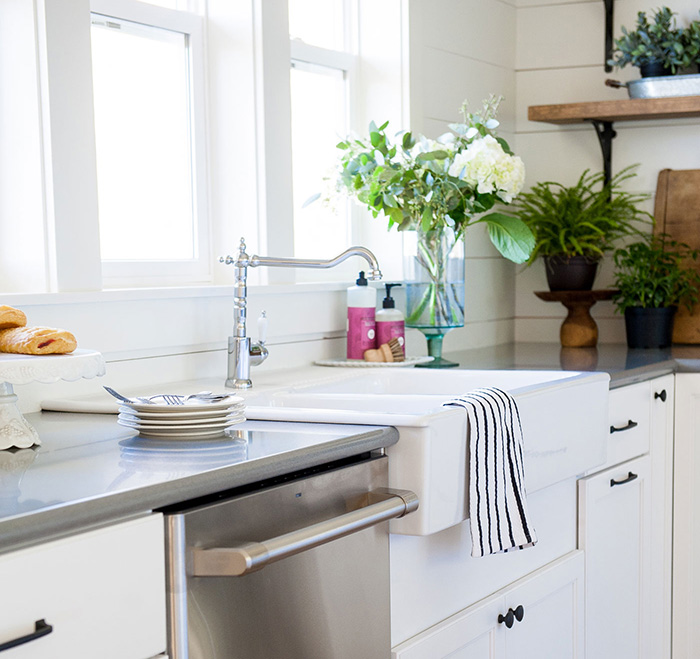 Eye-catchy bar stools
If your kitchen is missing something, then this one is definitely it. A few bar stools with interesting design and color will bring fun. Go for playing with color, or even texture to achieve the look.